---
The ultimate sausage stuffing recipe for Thanksgiving!  All your favorite Fall flavors are baked together in a perfectly textured side dish you'll love!
---
Savory sage flavored sausage, French bread, sweet cranberries, toasted pecans, and crisp harvest apples tossed in an incredible white wine, butter, and herb sauce and baked until perfectly crispy on top and soft and tender underneath!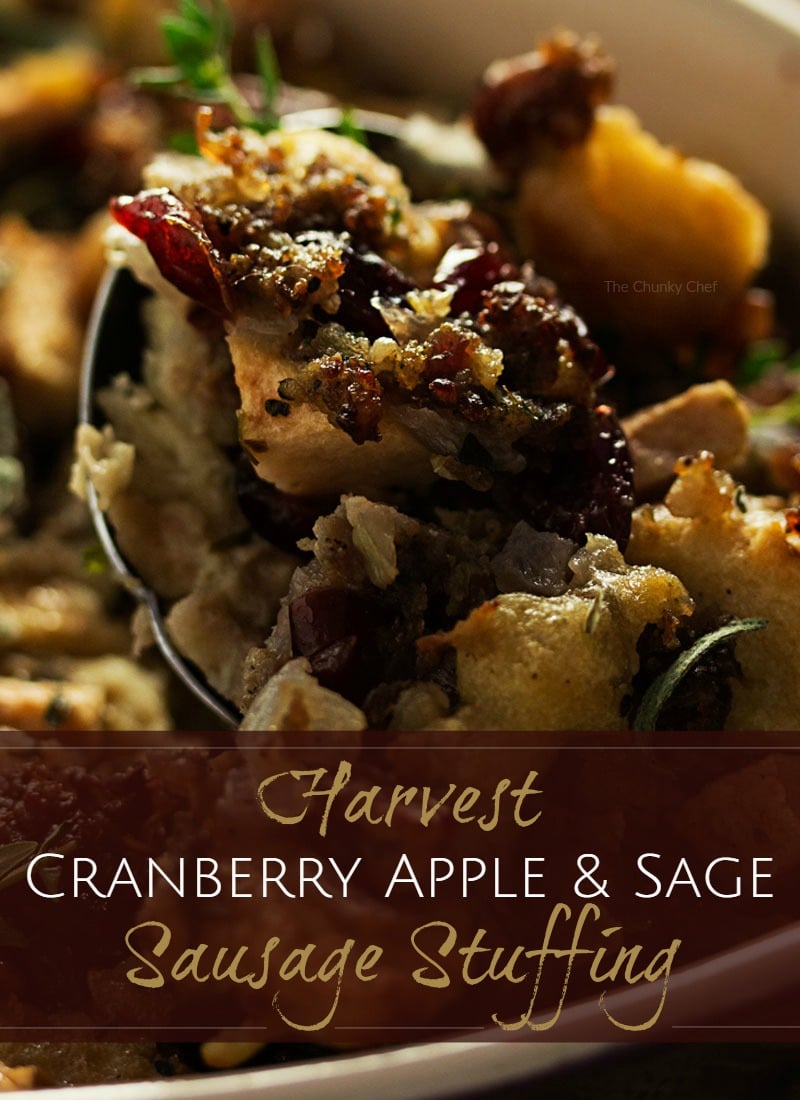 Okay, so technically this should be called a dressing, since stuffing is actually stuffed into a bird… but growing up we always called it stuffing… so stuffing it is!
Can you believe we're less than a month away from Thanksgiving?!  O.M.G.  I'm so not ready for that.  We need to firm up our Thanksgiving plans and I need to start planning a menu and some dishes to bring to our families… one thing I don't need to plan, is what stuffing to make.  This one takes the cake!!
I've always loved stuffing, in all forms… traditional, cornbread, even oyster!  But this sausage stuffing is so perfectly complimented by the crisp apples and sweet cranberries… it really takes it over the top into complete deliciousness.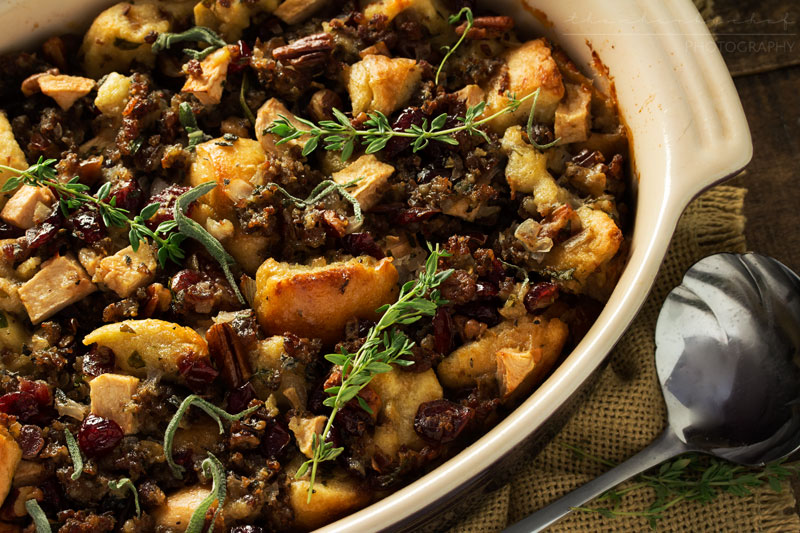 I use French bread for this stuffing, but it would be really good with cornbread if you have some of that already baked up!
Making stuffing is relatively easy, just a takes a little time, as it bakes for a while.  The upfront cooking doesn't take too long though, so you can go relax while it bakes!
One way to really minimize your cooking time is to prep the ingredients beforehand.  You can cube up your bread and keep it in a ziploc bag, brown your sausage and keep it in the refrigerator, you can toast your pecans and keep them sealed in a bag, chop up your onions and even herbs and keep them in separate bags in the fridge.  That way, when you want to make your stuffing, you can just toast your bread, peel and dice your apples and start making the sauce.  Combine it all and bake.  Easy peasy!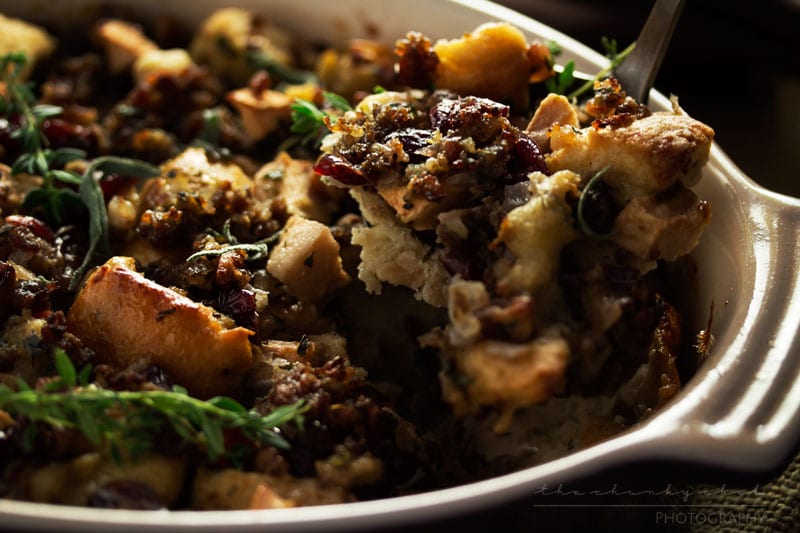 While this sausage stuffing is perfect for Thanksgiving, I think it would be great year-round!  Serve it up with some Pan Seared Chicken with a Creamy Mustard Sauce or a nice platter of Apple Cider and Thyme Glazed Pork Chops for an amazing meal no one will be able to resist!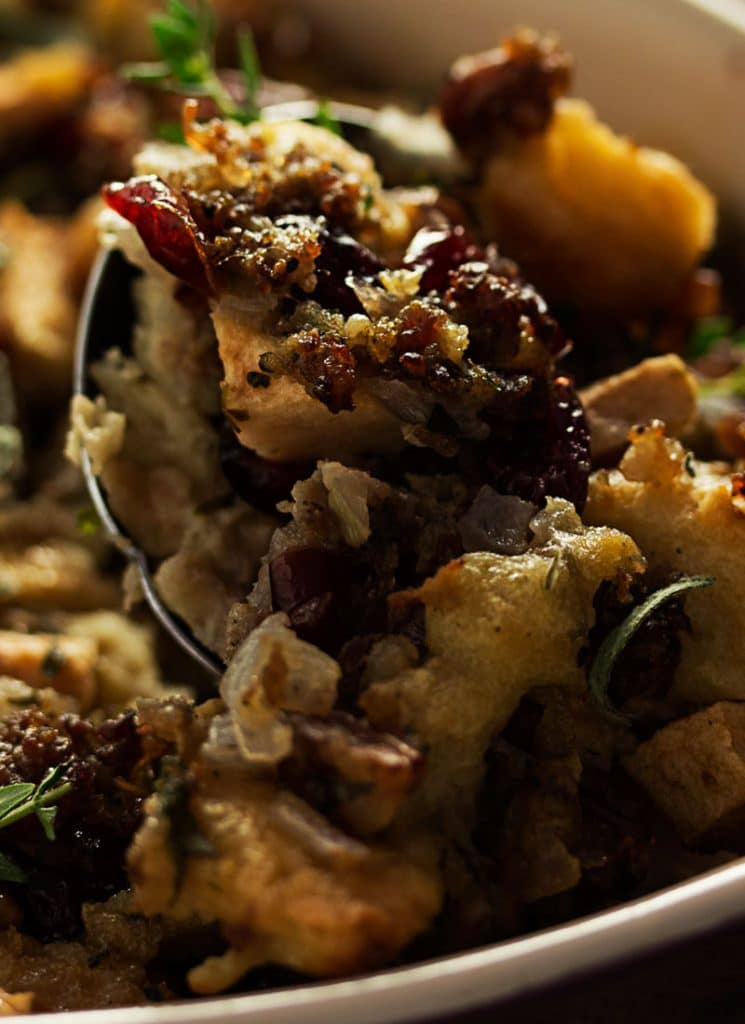 I came across this recipe on Pinterest and I didn't have to tweak it much at all… it's pretty perfect!  I love how versatile stuffing is… you can bake up a big casserole dish, or bake in individual servings for a personalized holiday experience 🙂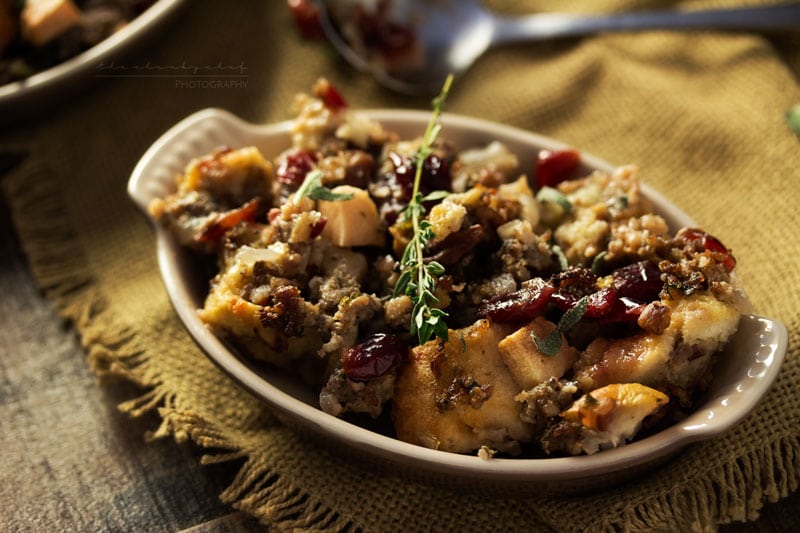 What makes this sausage stuffing the ultimate stuffing is the broth that it's all tossed in before baking.  The pan is deglazed with white wine, reduced a bit, then topped with chicken stock, butter, and herbs.  I can't even tell you how much flavor that lends… it's amazing!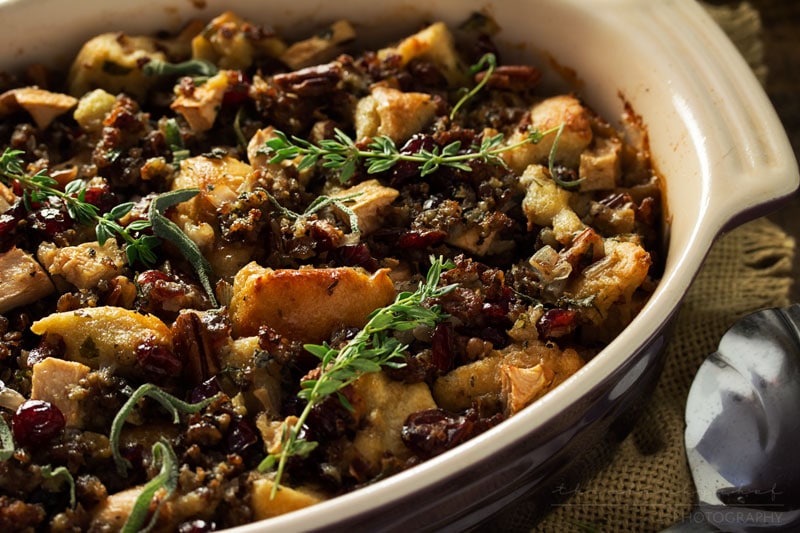 I hope you all absolutely love this sausage stuffing!  To me, it just tastes like home 🙂
---
Never miss a recipe!
You can find me on
Facebook
,
Twitter
,
Pinterest
,
Instagram
and
Google +
, so follow me if you'd like… I love keeping in touch with all of you 🙂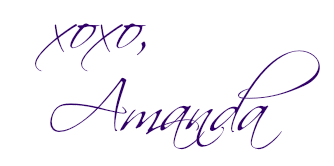 Prep time:
Cook time:
Total time: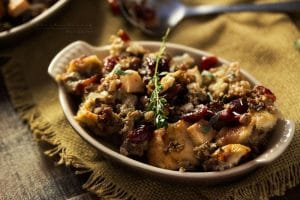 Savory sage flavored sausage, French bread, sweet cranberries, toasted pecans and crisp harvest apples tossed in an incredible white wine butter and herb sauce and baked until perfectly crispy on top and soft and tender underneath!
Ingredients
1 loaf French bread, cubed
1 cup sweetened dried cranberries (I used reduced sugar)
1 medium apple, peeled, cored and chopped (I used a Gala)
1 1/2 lbs sage sausage
1/2 cup yellow onion, finely diced
1/2 cup pecans, chopped
1/2 cup fresh flat-leaf parsley, chopped
3 Tbsp fresh sage, finely chopped and divided
1 Tbsp fresh rosemary, finely chopped
1 tsp fresh thyme, chopped
1 cup dry white wine (I used Chardonnay)
4 Tbsp unsalted butter
2 cups chicken stock
2 eggs, lightly beaten
Bacon grease for cooking sausage (optional)
Instructions
Add chopped pecans to a dry small skillet and toast over LOW heat. Set aside.
Preheat oven to 350 degrees and line a large baking sheet (or two medium sized ones) with parchment paper. Spread cubed French bread out on the baking sheet and bake for 10 minutes or so, until toasted. You're looking for a super light golden brown color.
Add bread to a large mixing bowl and set aside.
Heat bacon grease or a small drizzle of oil in a skillet over MED heat. Add sausage and cook until cooked through and lightly browned. Be sure to break up the meat with a potato masher to get fine crumbles.
Use a slotted spoon to remove the sausage from the skillet and add it to the bowl with the toasted bread. Also add in the cranberries and diced apples.
Drain all but a few tablespoons of the bacon and sausage drippings and add in the onions. Saute until soft and translucent, add in herbs and stir to combine.
Cook another 2 minutes.
Transfer the onion mixture to the large mixing bowl.
Carefully pour in the wine, being sure to use your wooden spoon to get all the brown bits from the bottom of the pan. Cook the wine for 1 minute.
Add in butter and chicken stock and cook for 3 minutes.
Pour sauce into large mixing bowl, toss to combine.
Add lightly beaten eggs and toss to combine again.
Butter or grease a 9x13" baking pan and pour in the stuffing.
Cover with aluminum foil and bake for 40 minutes. Uncover and bake an additional 15 minutes.
Garnish with additional fresh herbs and serve.
(Visited 135 times, 1 visits today)