Easy Meal Plan Sunday (week 91)
Hey guys, it's Sunday… so it's time to check out the amazingly delicious recipe lineup we've got for you here on Easy Meal Plan Sunday (week 90)!  Do you plan out your meals?  It really helps save time and money, but sometimes it can be a really frustrating task… scrolling through numerous boards on Pinterest, trying to find that recipe I saved a week ago, and desperately trying to find things that are delicious, easy, and will make at least the majority of the family happy.  I'm tired just thinking about it!  Well you guys, we've done most of the work for you!  Six dinner recipes, two desserts, and a weekend breakfast recipe as well… all handpicked by people who definitely know what's yummy ?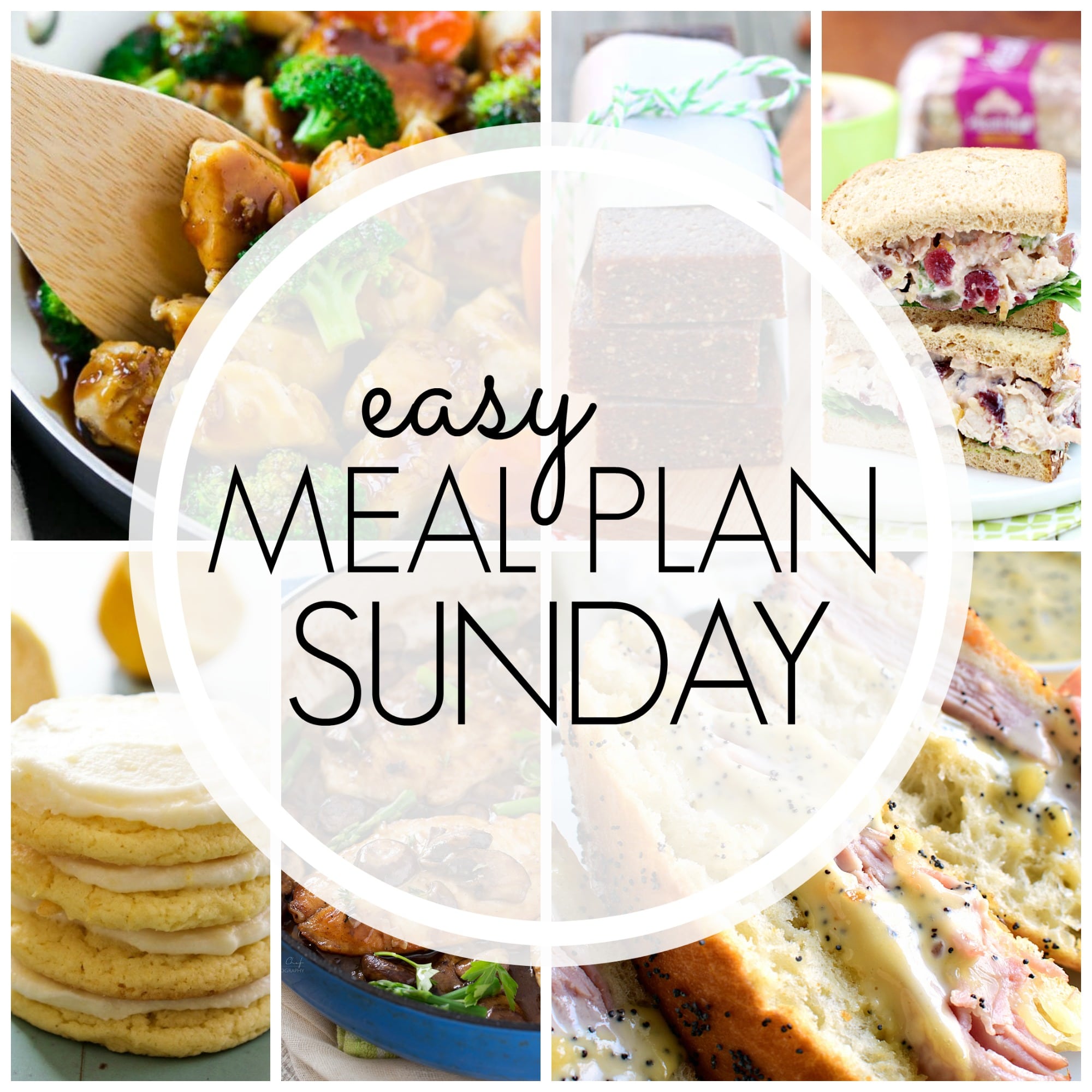 Oh, and don't forget to pin this meal plan to your Pinterest boards so you can easily find it later!

So let's get meal planning!

LIGHTER CHICKEN SALAD SANDWICHES




DATE NIGHT
-KITCHEN CLOSED-


HONEY MUSTARD HAM & CHEESE SANDWICH
NEW HEALTHIER OPTION!
3 INGREDIENT NO BAKE ENERGY BARS LARA BAR COPYCAT

---
Let's Connect!
You can find me on Facebook, Twitter, Pinterest, and Instagram, so follow me if you'd like… I love keeping in touch with all of you 🙂