---
When the weather cools down, it's the time to break out your slow cooker! This slow cooker recipe collection has everything you're looking for!
---
Has the weather officially cooled down where you are?  Last weekend it was in the mid-eighties here (I know right?!), but this week the temps have dropped way down.  Some people don't like that, but I LOVE it.  Now it's officially Fall weather!!!  To me, Fall weather means slow cooker recipes.  Chili, soup, drinks, desserts… the works!  Usually I scour Pinterest for some great recipes, but this year my blogger friends and I have brought you a fabulous collection of some of our favorite Fall slow cooker recipes!  Enjoy!!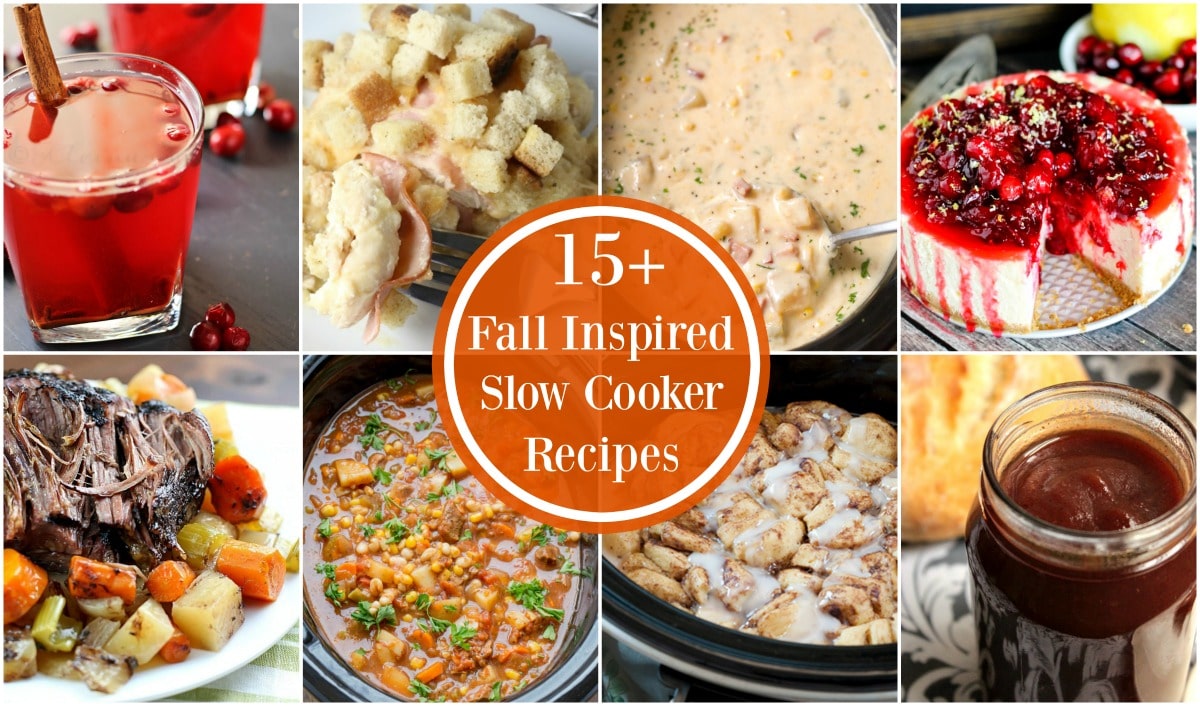 Slow Cooker Cranberry Cheesecake
Crock Pot Roast with Vegetables
Slow Cooker Chicken Enchilada Soup
Slow Cooker Beef & Vegetable Soup
Sriracha Lime Slow Cooker Turkey Tenderloin
Slow Cooker Beer Bratwurst with Onions & Peppers
Slow Cooker BBQ Chicken Sandwiches
Slow Cooker Chicken Cordon Bleu
Crock Pot Cinnamon Roll Casserole
Slow Cooker Cheesy Ham Chowder
4 Ingredient Slow Cooker Pulled Pork
Slow Cooker Buffalo Chicken Pasta
---
WANT TO TRY THESE FALL SLOW COOKER RECIPES?
PIN THEM TO YOUR SLOW COOKER OR FALL BOARD TO SAVE FOR LATER!