About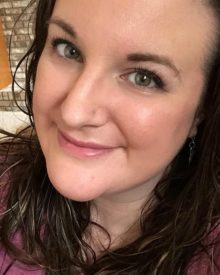 Hi there, I'm Amanda… a wife and stay at home mom to my 2 kids.  I've had a passion for cooking and baking for years now, and love trying out new recipes.
Growing up, I didn't really have any desire to learn how to cook.  Weird right?  My Mom is a great cook, so I had a great teacher available, just didn't take advantage of it.  Once I moved in with my boyfriend, (now my husband), I realized all I could cook was scrambled eggs, spaghetti, and boxed brownies.  YIKES!!  I started watching a lot of cooking shows and came across a Rachel Ray show one day.  She was so down to earth, so casual… it made me think, "hey, even if I screw it up horribly, there's a Wendy's right up the road!".
Once I started cooking, I quickly discovered an intense passion and started cooking my way through all my cookbooks.  This moved on to baking as well, and I've never looked back!
I started this blog in late October 2014 and have since discovered another passion… sharing my recipes and kitchen adventures with all of you 🙂  I am so blessed to blog as my job… how many people can genuinely say that they love their job?!  Here you'll find a collection of new spins on family favorite recipes, original recipe creations, and re-makes of great recipes I find on Pinterest.
Thanks so much for stopping by!!