Kid-Friendly Chocolate Chip Muffins
---
Who says you can't have chocolate for breakfast?  Both kids and adults will love these super soft and fluffy chocolate chip muffins!
---
A great breakfast indulgence or fun afternoon snack, these chocolate chip muffins are incredibly soft and fluffy, and studded with plenty of sweet chocolate chips!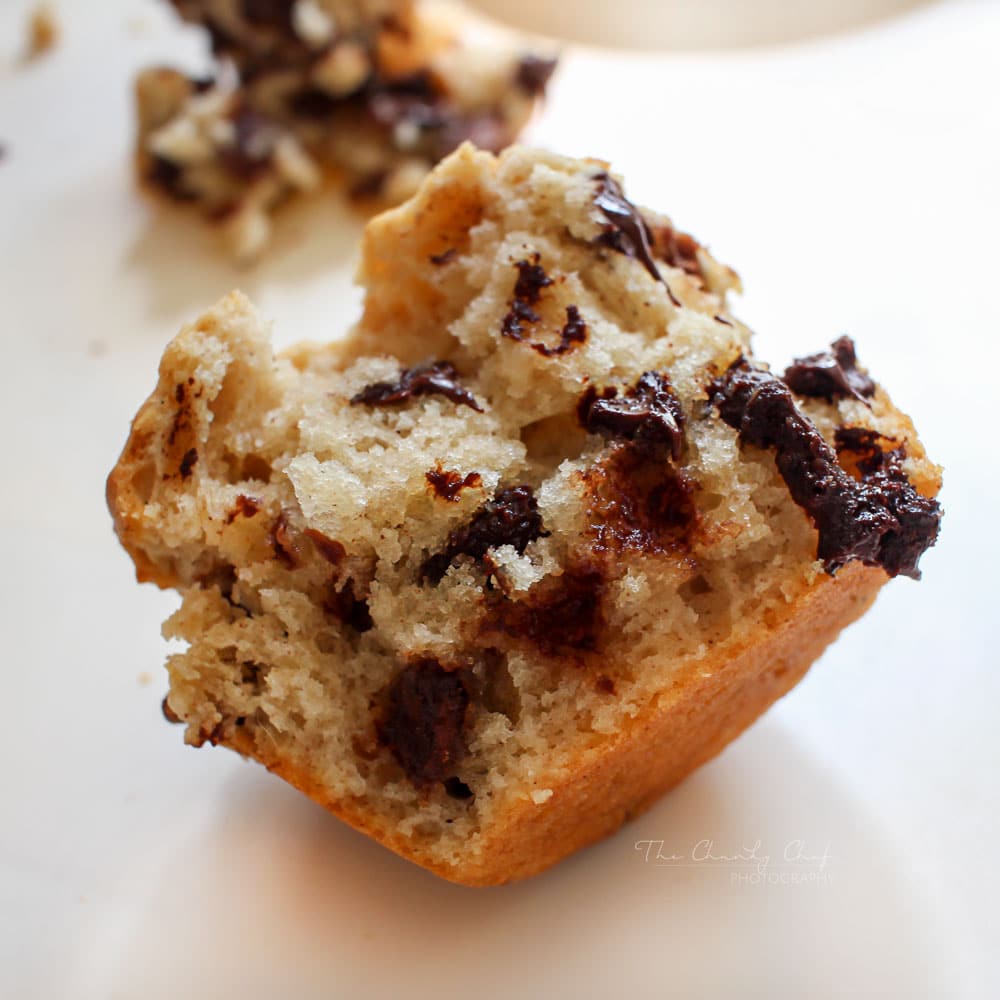 My kids are obsessed with muffins.  Like legitimately obsessed.  Their favorites are those little mini muffins that come in a box, about 4-5 bags per box.  Man, those things are expensive!  And they'll easily blow through a whole box in one sitting, so I knew we'd have to come up with some alternatives.  I think bigger is better, so instead of mini muffins, I went with a standard size for my version.
I love how soft and fluffy these chocolate chip muffins are!  One bite of them, and you'll understand why they're my kids' new favorite 🙂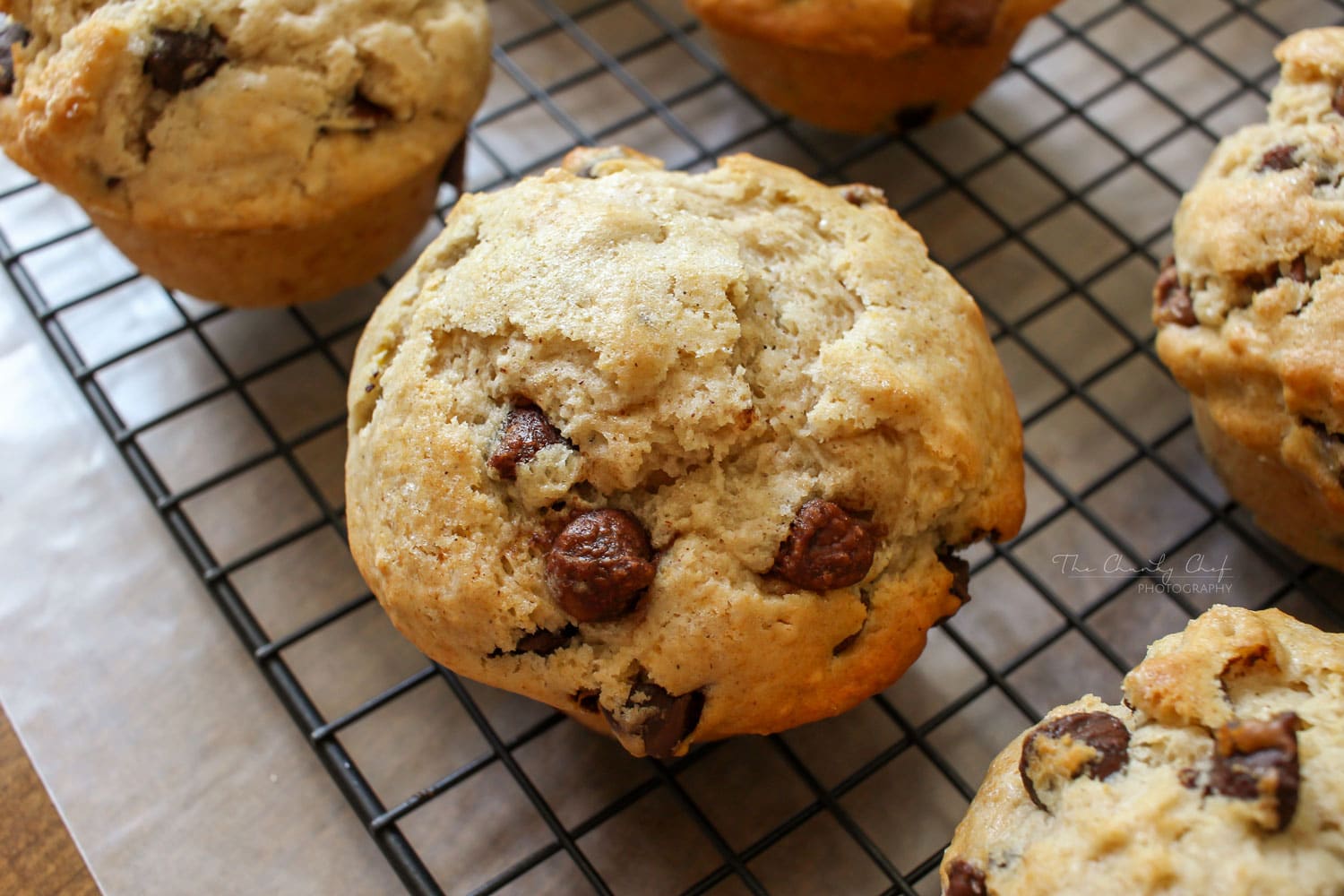 How much do they love them?  Well you tell me…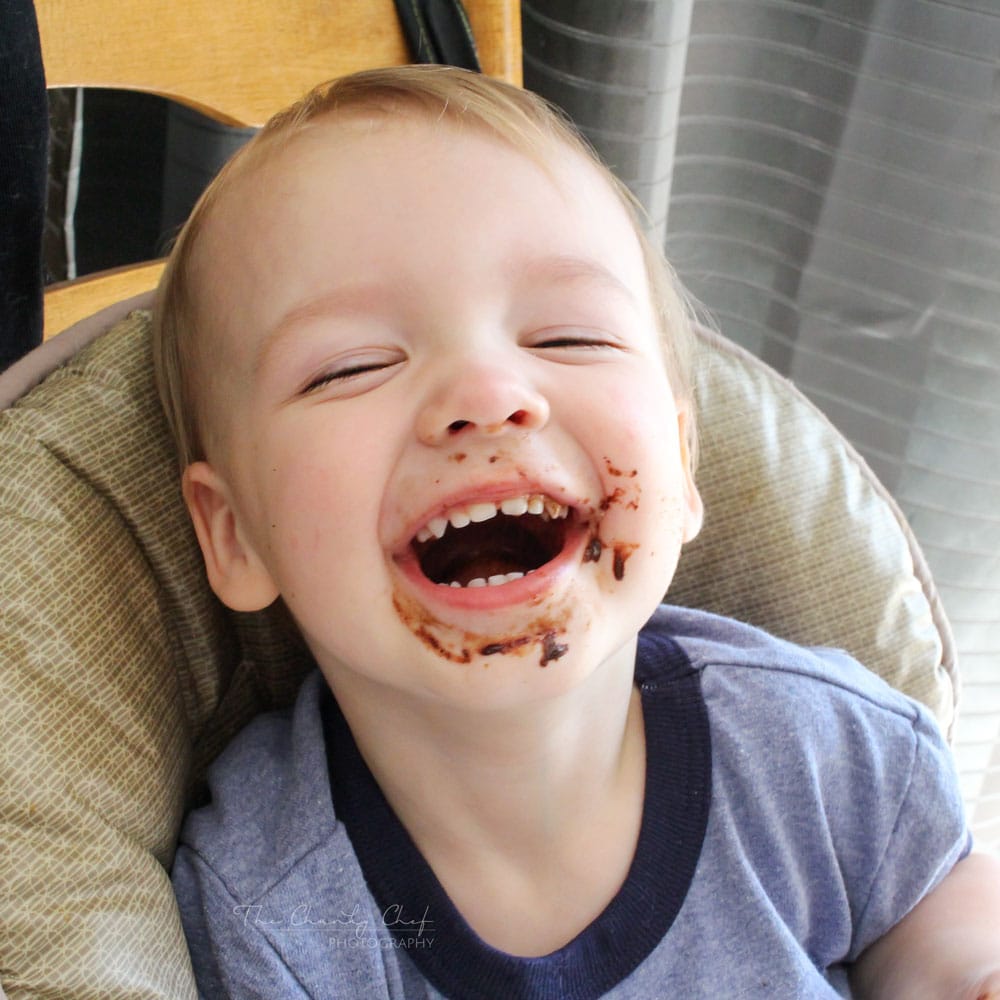 Sweet little rotten boy 🙂
My apologies for a shorter post today… we're having new gutters installed, and they've been banging on the roof most of the day.  Which means, no naptime for the kiddos, which equals zero work-time for me.  Boo!  But I knew I wanted to share this recipe with you, regardless of how long the post may be 🙂
I hope you guys give these chocolate chip muffins a try.  Chocolate not your thing?  Don't worry, I have some delicious Lemon Blueberry Muffins too!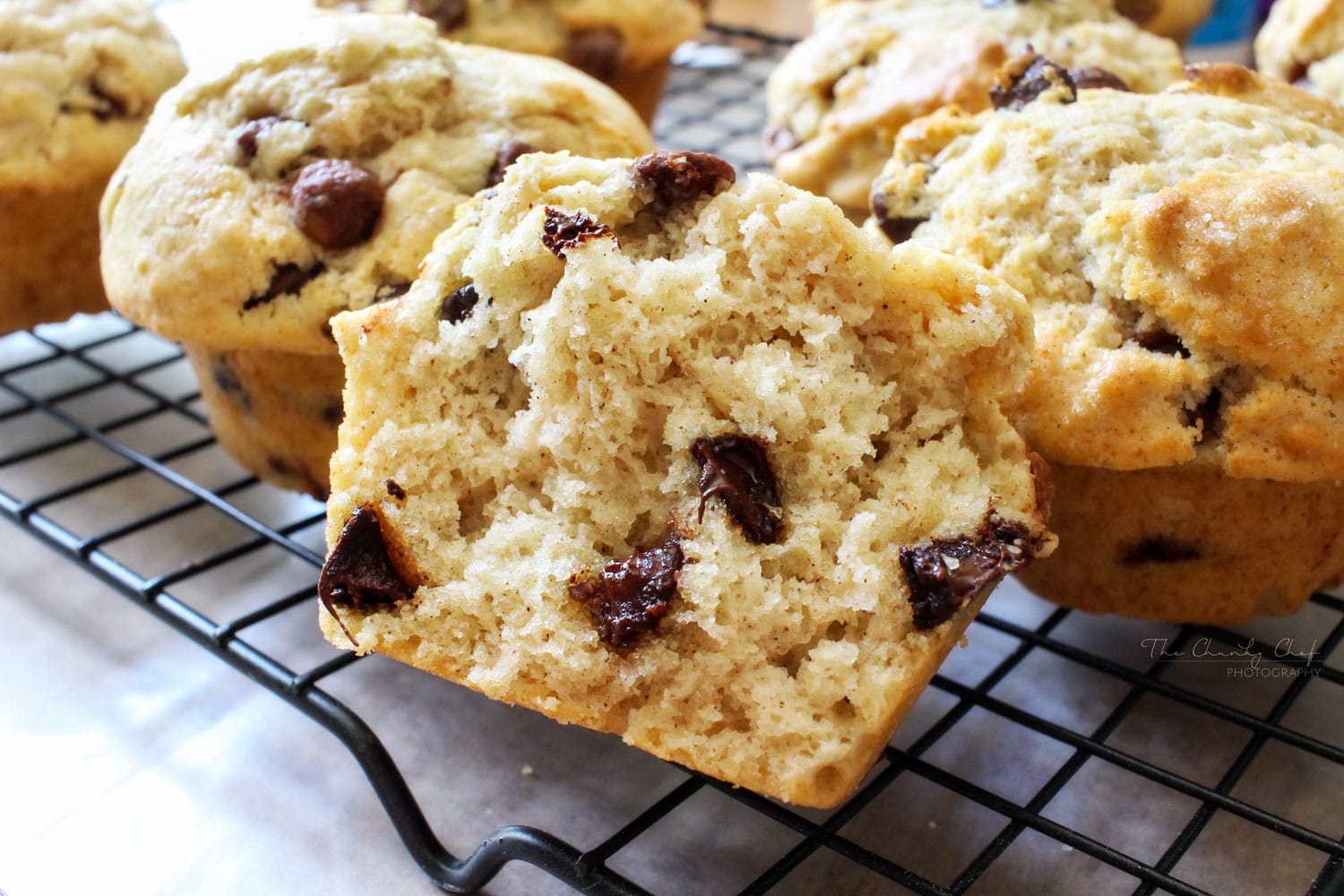 ---
Let's Connect!
You can find me on Facebook, Twitter, Pinterest, Instagram and Google +, so follow me if you'd like… I love keeping in touch with all of you 🙂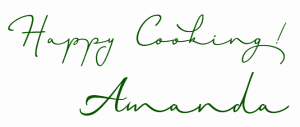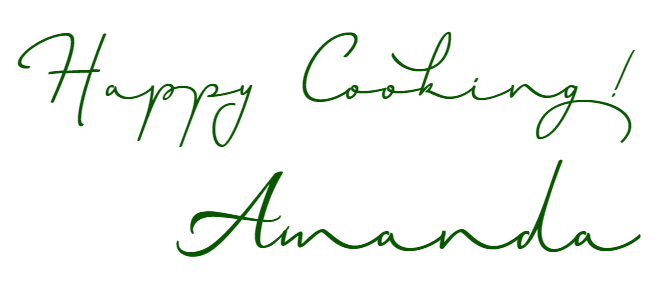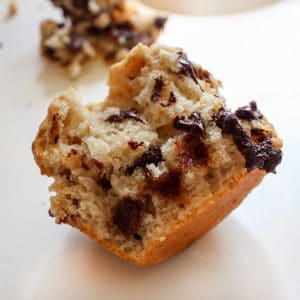 Kid-Friendly Chocolate Chip Muffins
Who says you can't have chocolate for breakfast? Both kids and adults will love these super soft and fluffy chocolate chip muffins!
Ingredients
3 cups all-purpose flour
3 tsp baking powder
1/2 teaspoon salt
1 tsp ground cinnamon
1/4 tsp ground nutmeg
2 eggs - at room temperature
1/2 cup granulated sugar
1/2 cup brown sugar
1 cup buttermilk
1/2 cup vegetable oil
1 tsp vanilla extract
1 1/2 cups semi-sweet chocolate chips
Instructions
Preheat oven to 425 degrees F. Spray muffin pan with cooking spray or line with muffin liners and set aside.

Add flour, baking powder, salt, cinnamon and nutmeg to a mixing bowl. Whisk to combine.

To another mixing bowl, add eggs and sugars and whisk to combine well. Whisk in buttermilk, oil and vanilla extract until mixture is pale.

Gently fold the dry ingredients into the wet and mix together gently using a wooden spoon or rubber spatula. Be careful not to overmix.

Batter will be thick and have lumps.

Stir in chocolate chips.

Spoon batter into prepared muffin pan, filling the cups all the way up to the top.

Bake at 425 degrees for 5 minutes, then leave the pan in the oven and reduce oven temperature to 375 degrees F. Continue to bake another 13 minutes, until a toothpick inserted in the center comes out clean (other than possible melted chocolate).

Let cool in the pan for 5-7 minutes, then remove to a wire cooling rack.