Cheesy Brussels Sprouts with Bacon
---
Even if you think you don't like them, these cheesy Brussels sprouts with bacon will definitely change your mind!  Cheesy, creamy, and FULL of flavor!
---
Brussels sprouts are a vegetable that a lot of people aren't a fan of, but these cheesy Brussels sprouts with bacon will convert just about anyone to a full-on sprout lover!!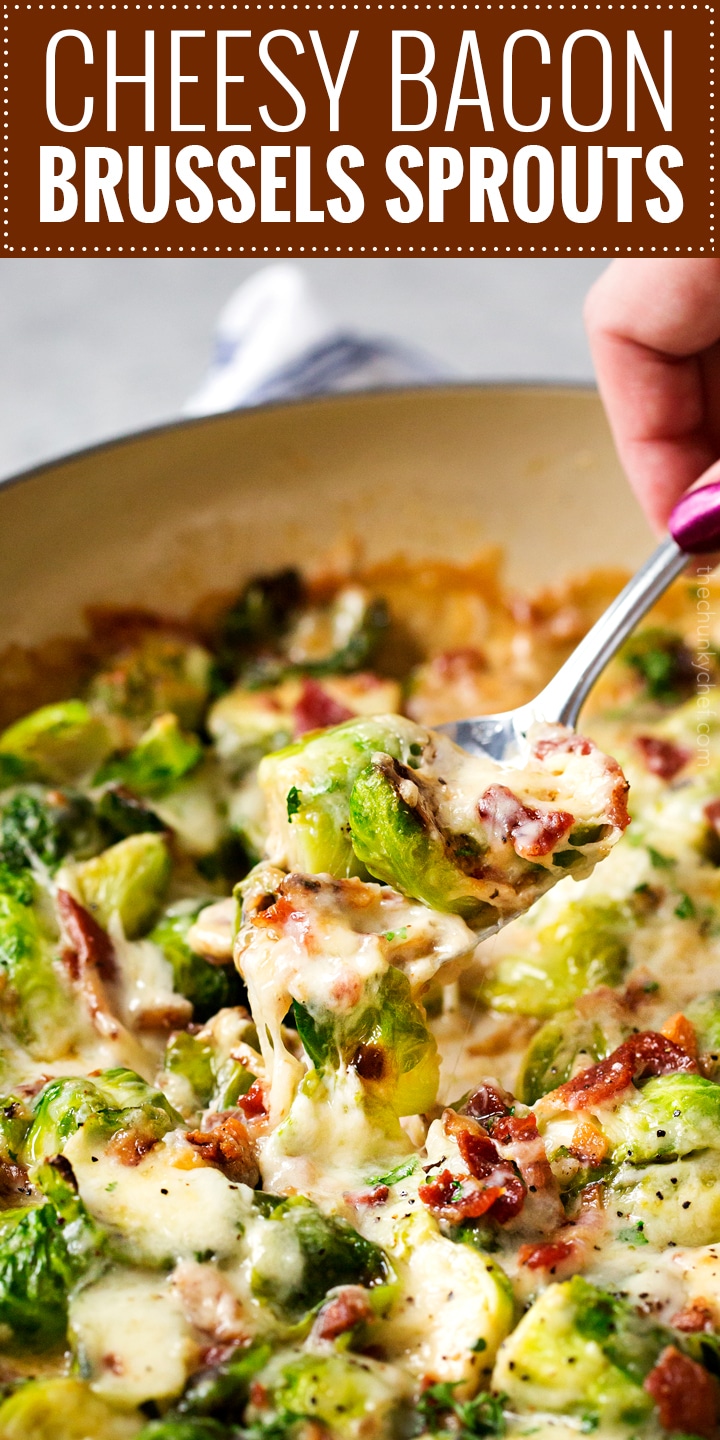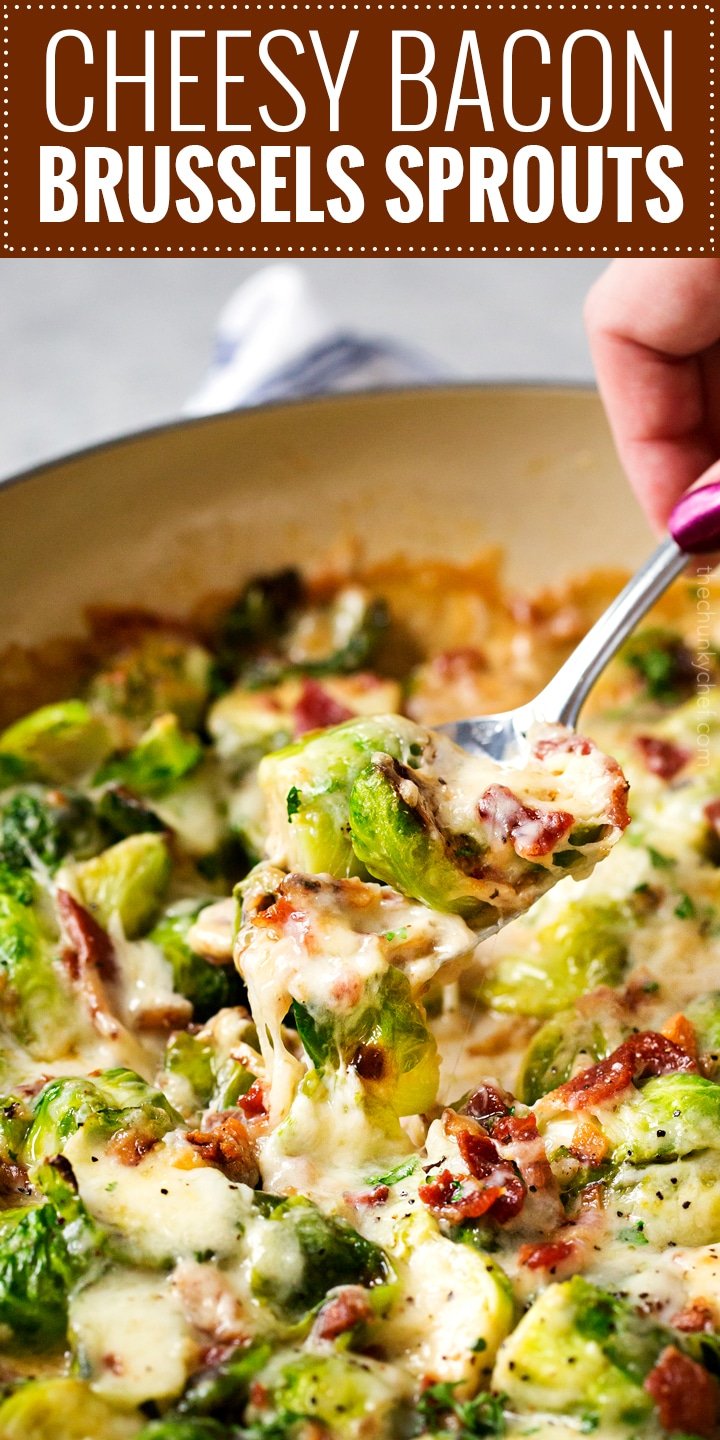 Growing up, I HATED brussels sprouts… with a passion!  My Dad loved them, but even the smell of them cooking would be enough for me to scrunch up my face in disgust.  As an adult, I've been trying things more and more, and once I tried them sautéed with some hazelnut butter, or roasted on a sheet pan, I realized, I'd be totally missing out.  Sprouts are fantastic!!  But once I tried them this way, sautéed with shallots and garlic, drizzled with cream, smothered in gooey cheese and topped with crispy bacon… I officially fell in LOVE!!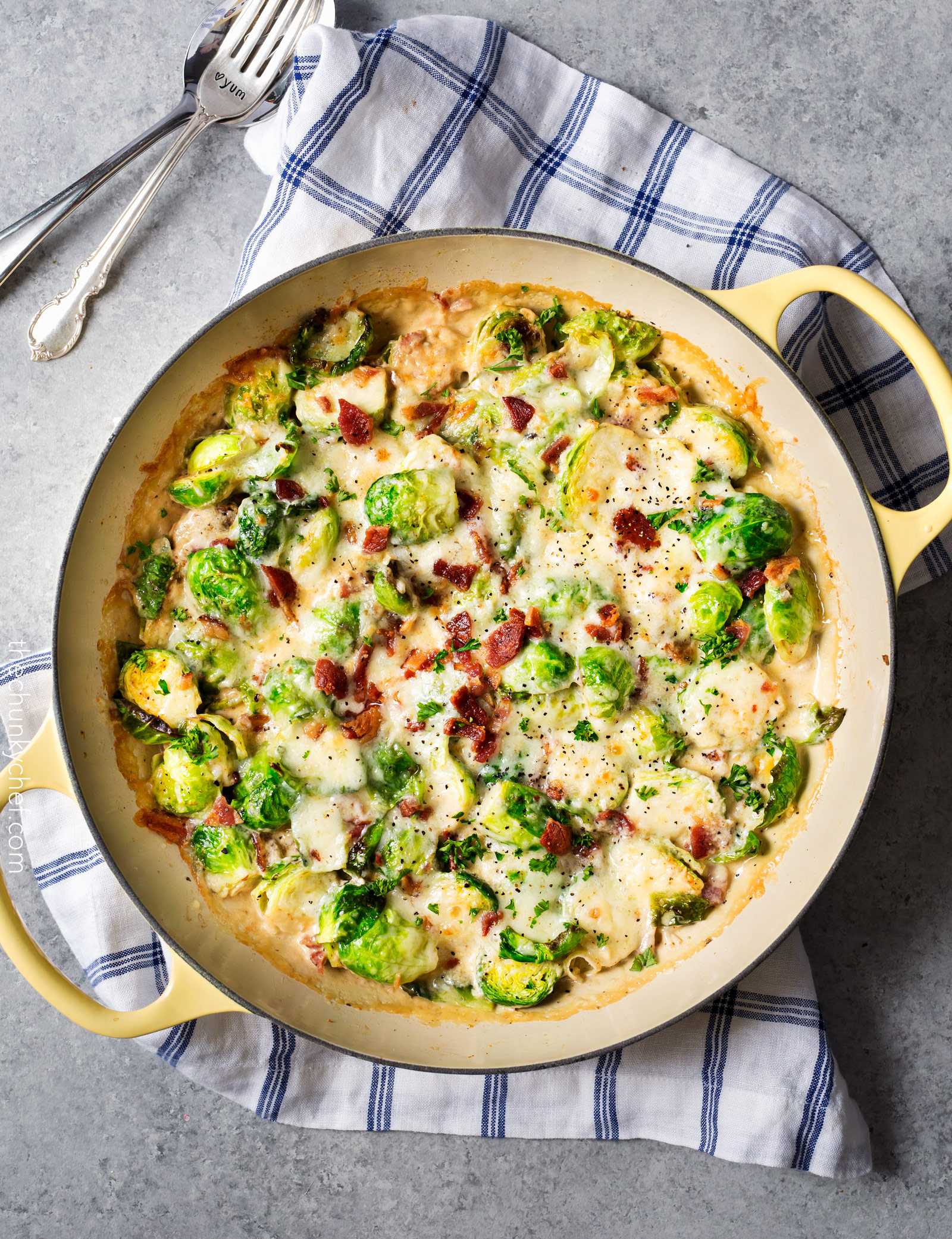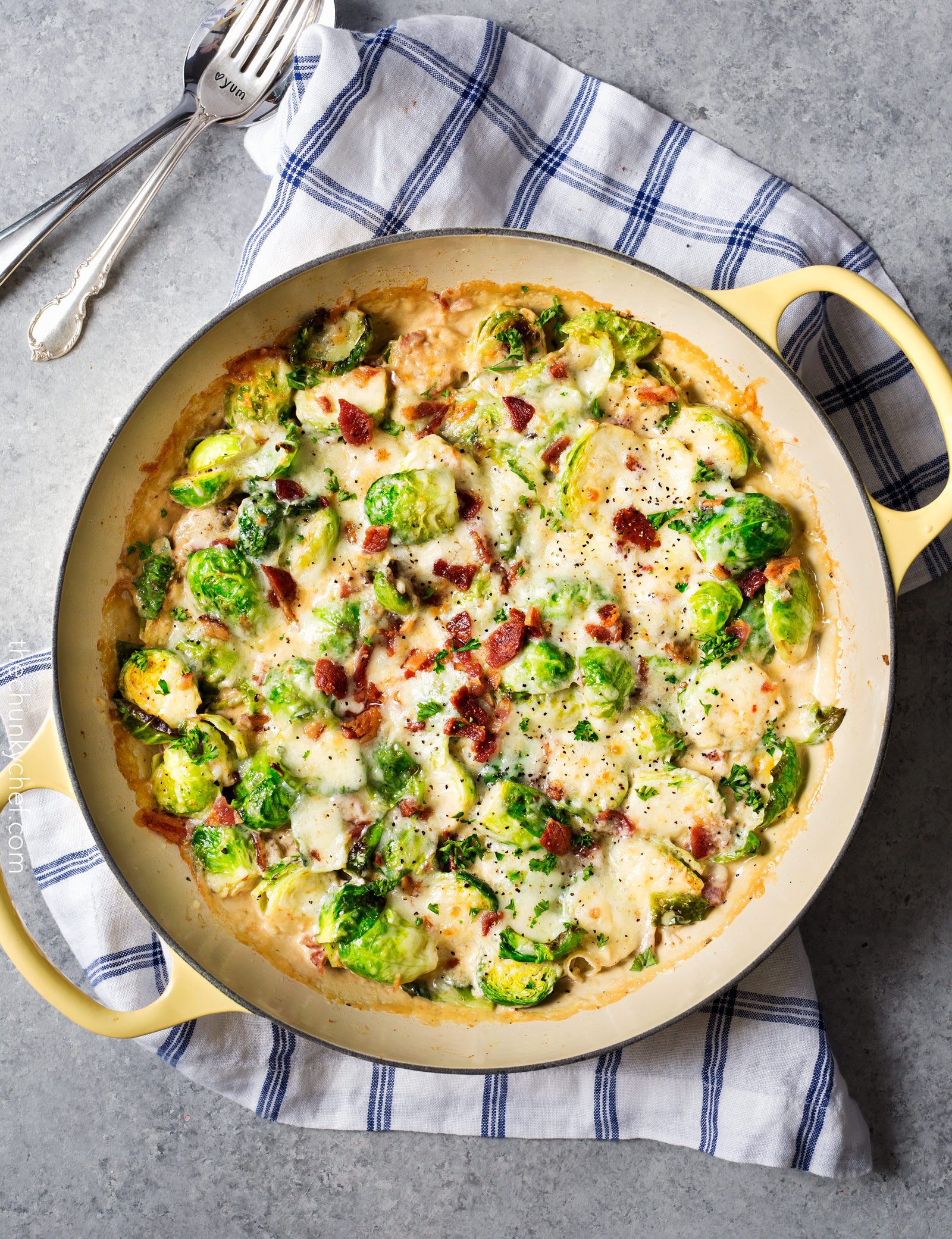 The smell of these brussels sprouts cooking was mouthwatering, and taking the photos for this post was pure torture… I wanted to eat some!!  Once this photo shoot was over, I literally stood there eating forkful after forkful before I realized I should probably save some for dinner to share lol.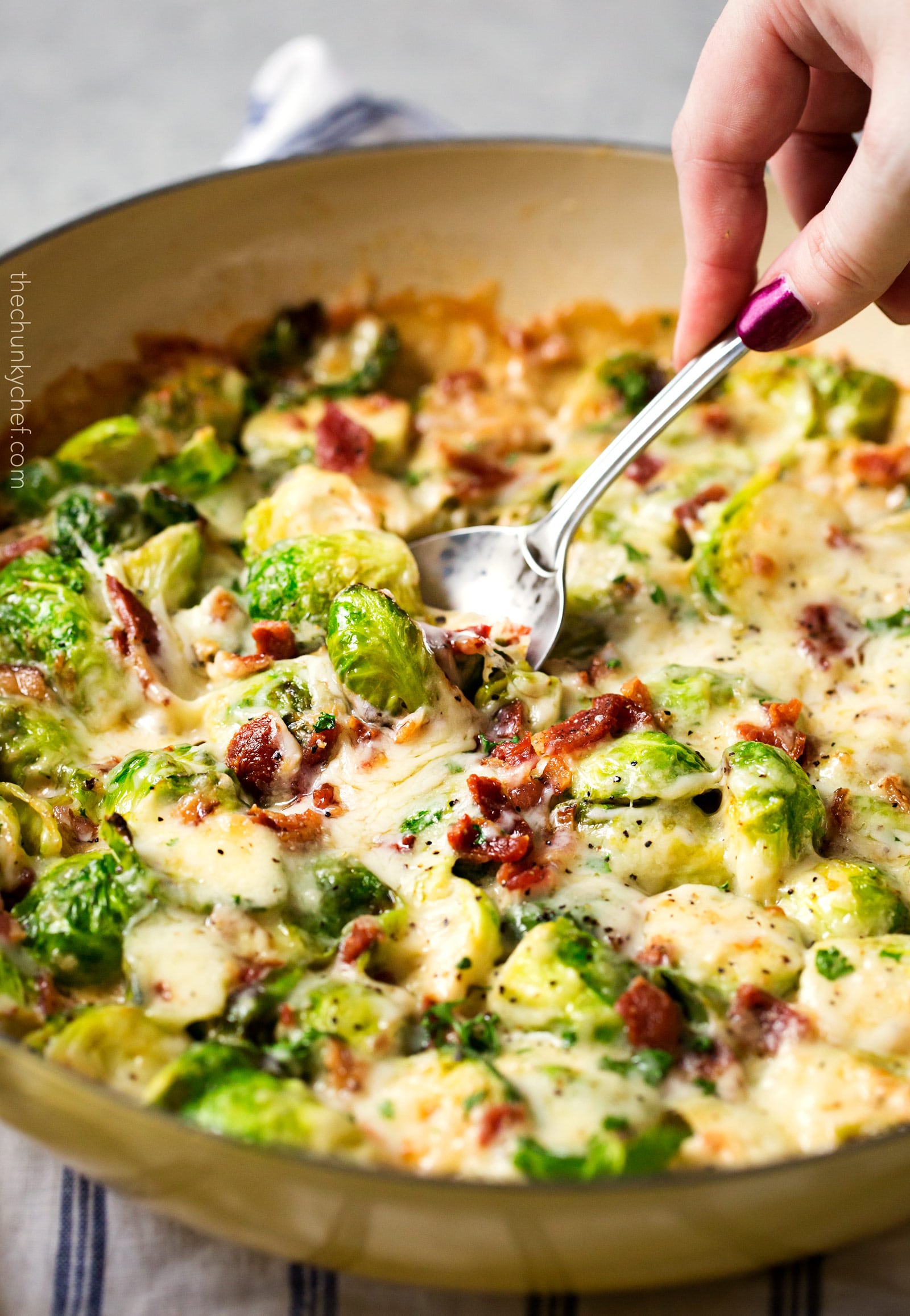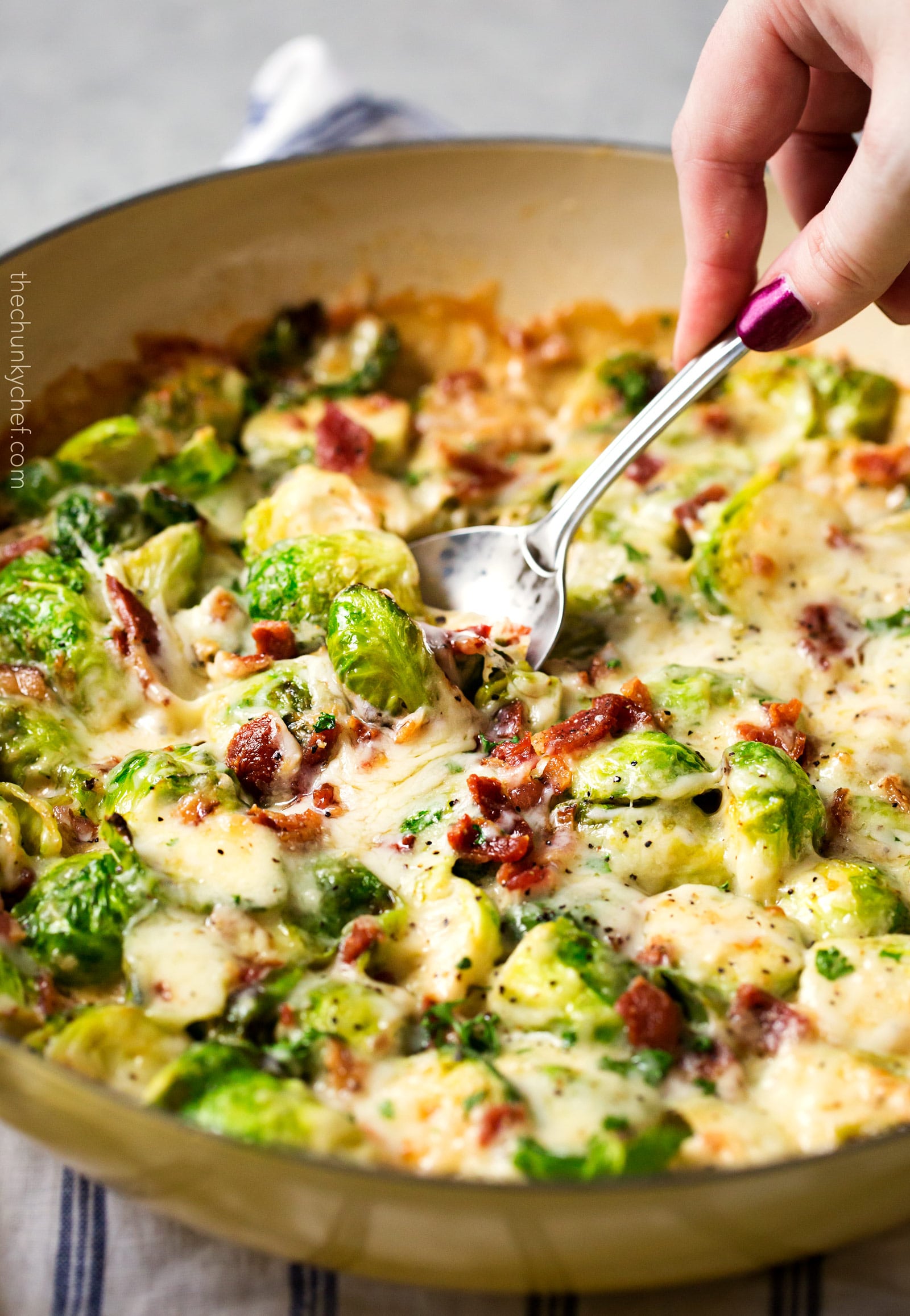 You may have seen recipes like this floating around on Pinterest, but most of them require you to make a béchamel sauce before baking.  That certainly isn't incredibly difficult or even time consuming, but I wanted a recipe you could literally just add things to the pot (after sautéing) and bake.  Easy. Peasy.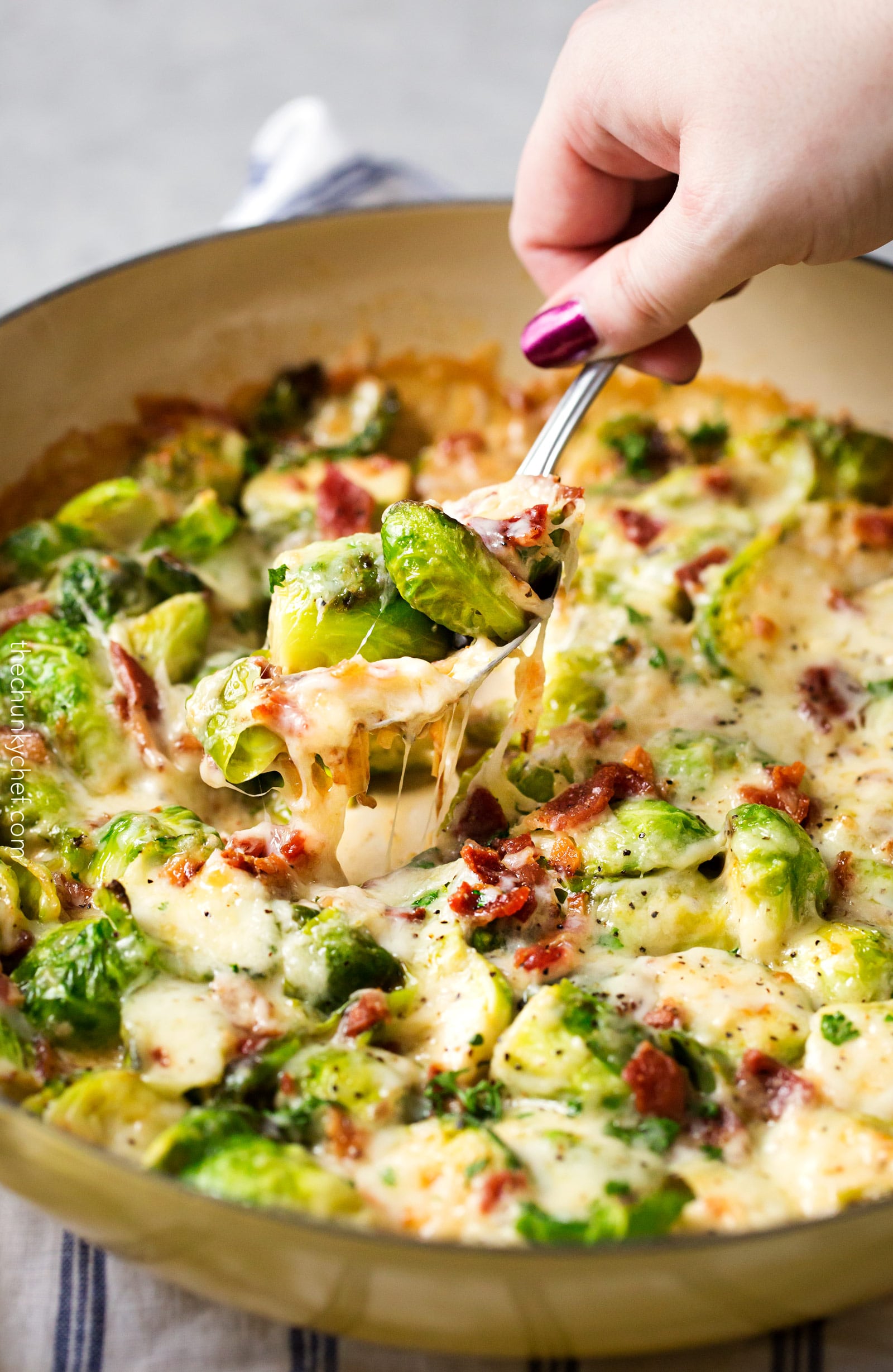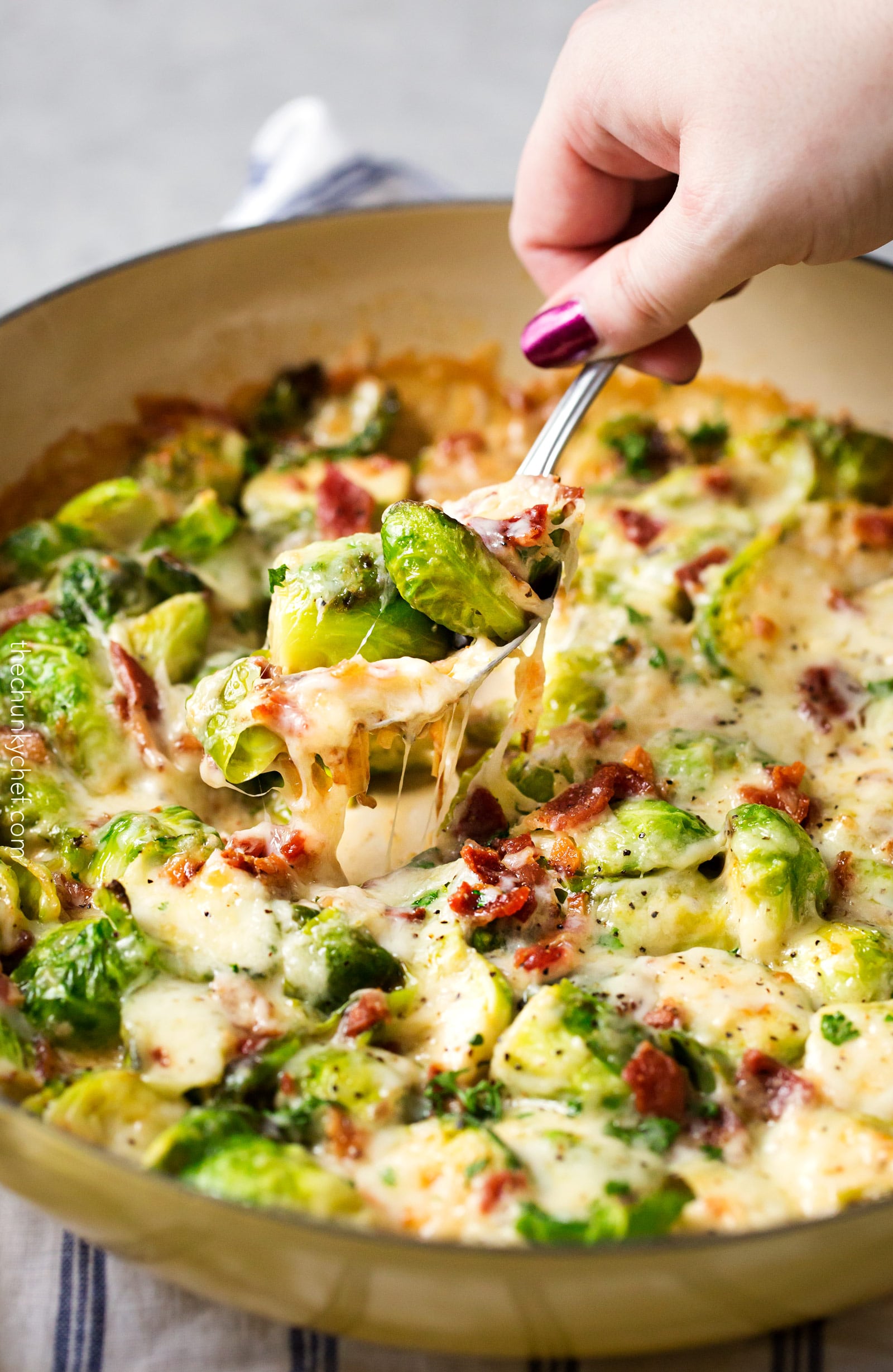 Plus, just look at the gooey results!!
The part that takes the longest here, is prepping your brussels sprouts… sometimes those little buggers can be tedious to remove the bottom part of the core, peel away any really loose leaves, and slice in half.  Especially for this recipe, when you're going to want about 32 oz of sprouts (2 lbs).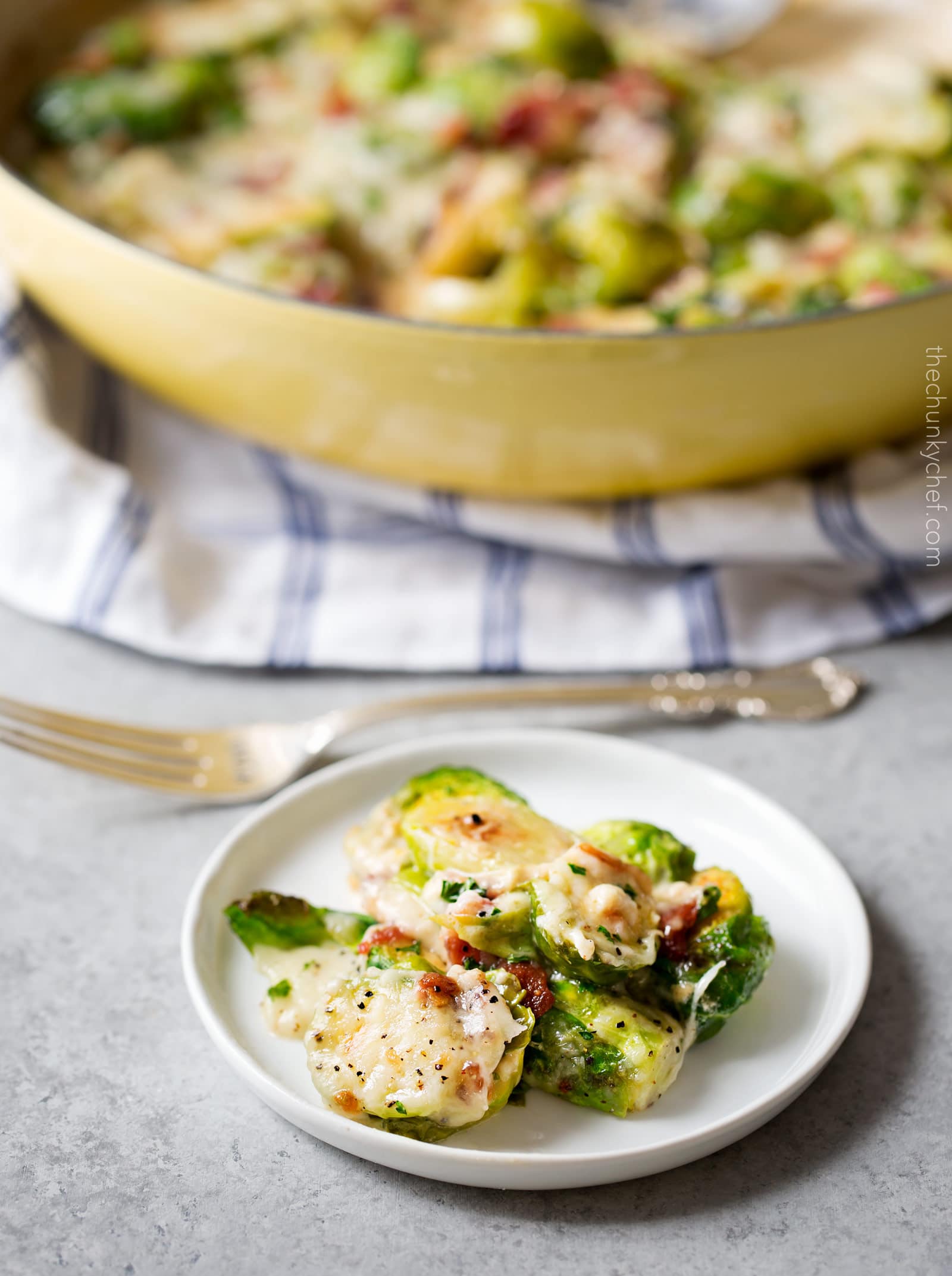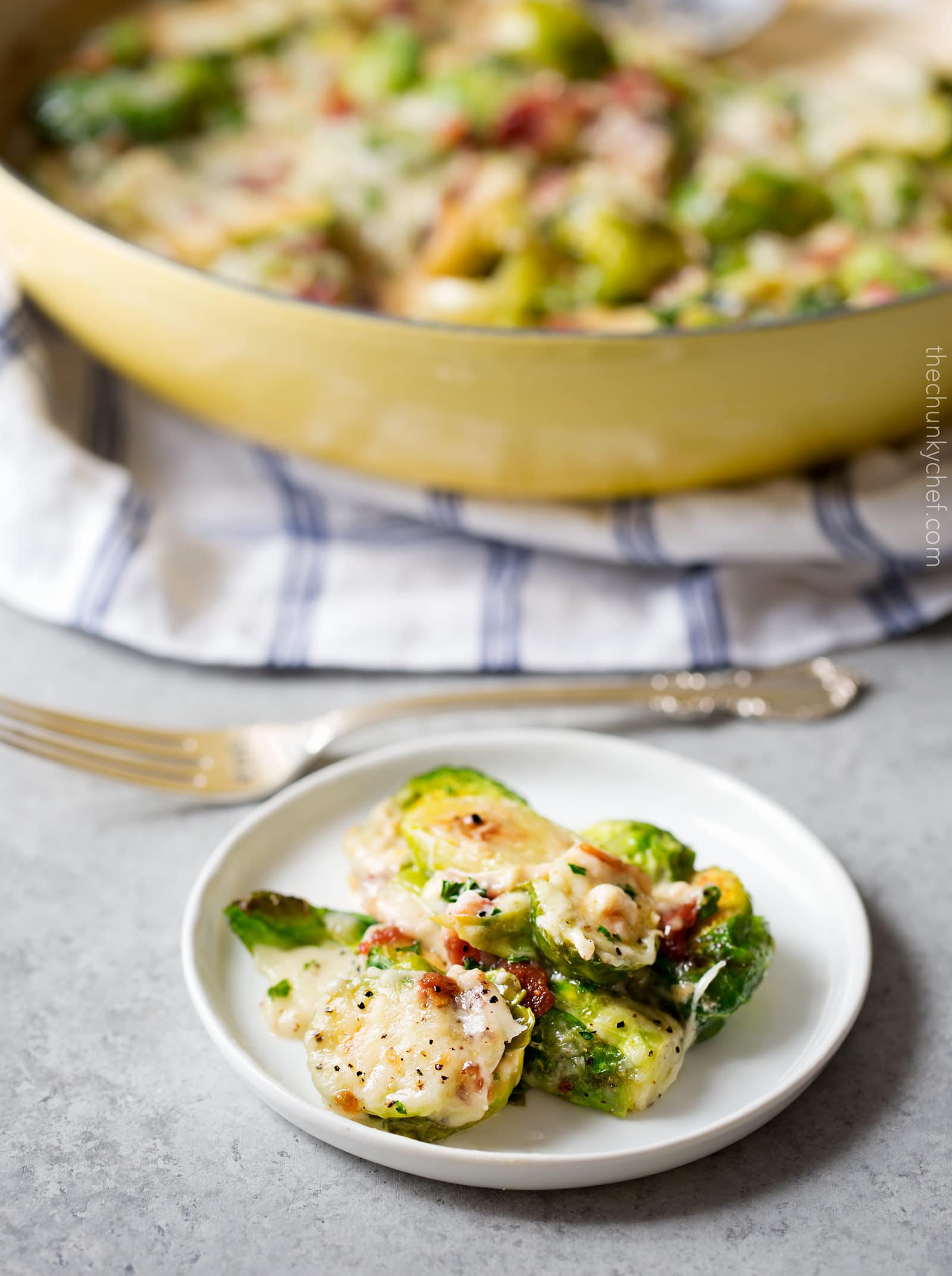 One bite of these cheesy Brussels sprouts with bacon, and you'll realize how much it was worth it!  I can't tell you that these converted my sprout-hating children… although it did convince my daughter to try one, which is a victory in and of itself.. but for any adults… I think these would absolutely convert them to a sprout lover!!
Another reason I love these sprouts (other than the obvious cheese and bacon!), is that they're really versatile!
they'd be a fabulous side dish at a holiday meal (Easter, Thanksgiving, Christmas, etc)
they'd be amazing alongside a fancy weekend meal or be served to company
the quick cooking time (less than 30 minutes!!), makes them ideal to serve on a busy weeknight!
they also re-heat really well!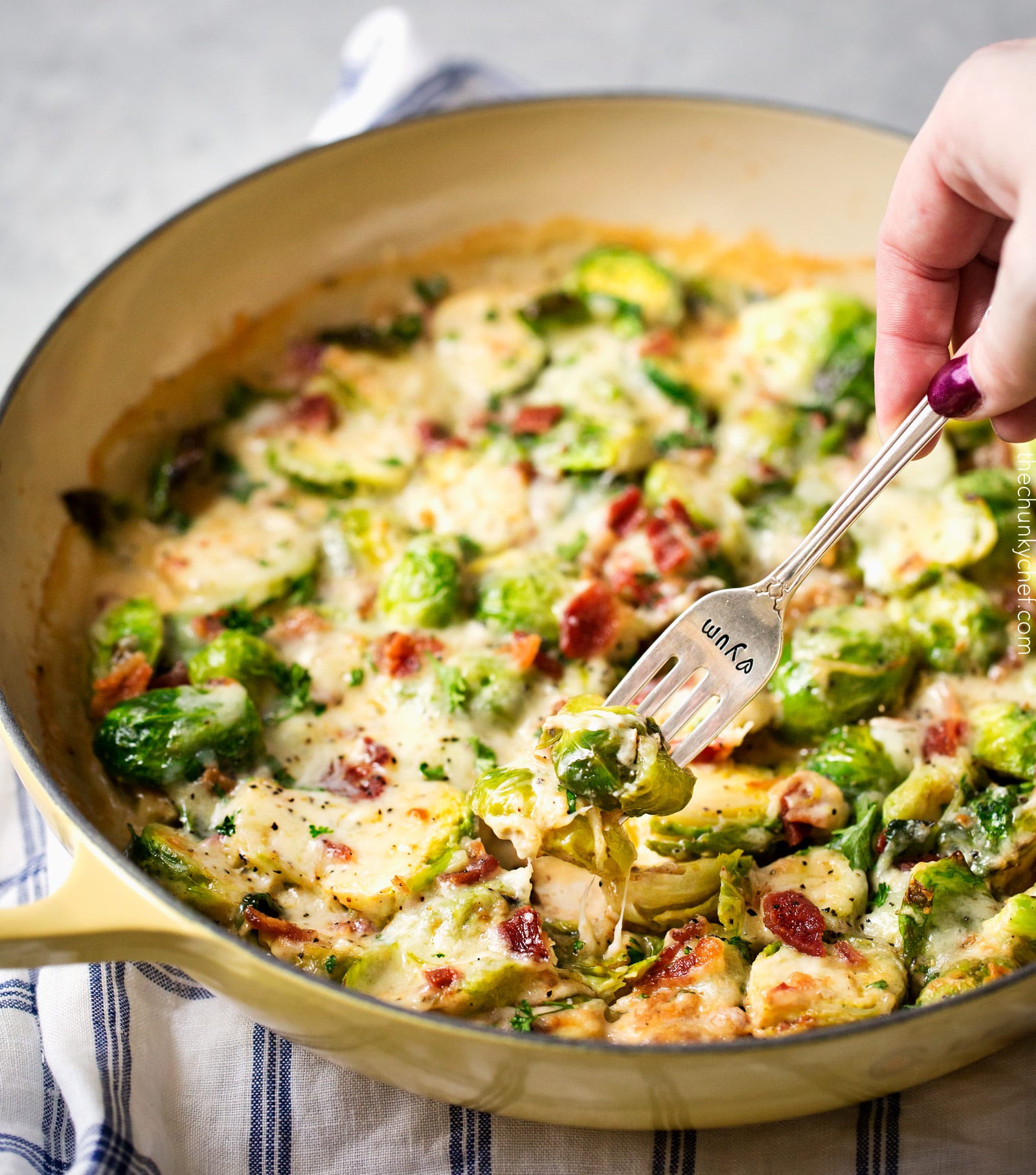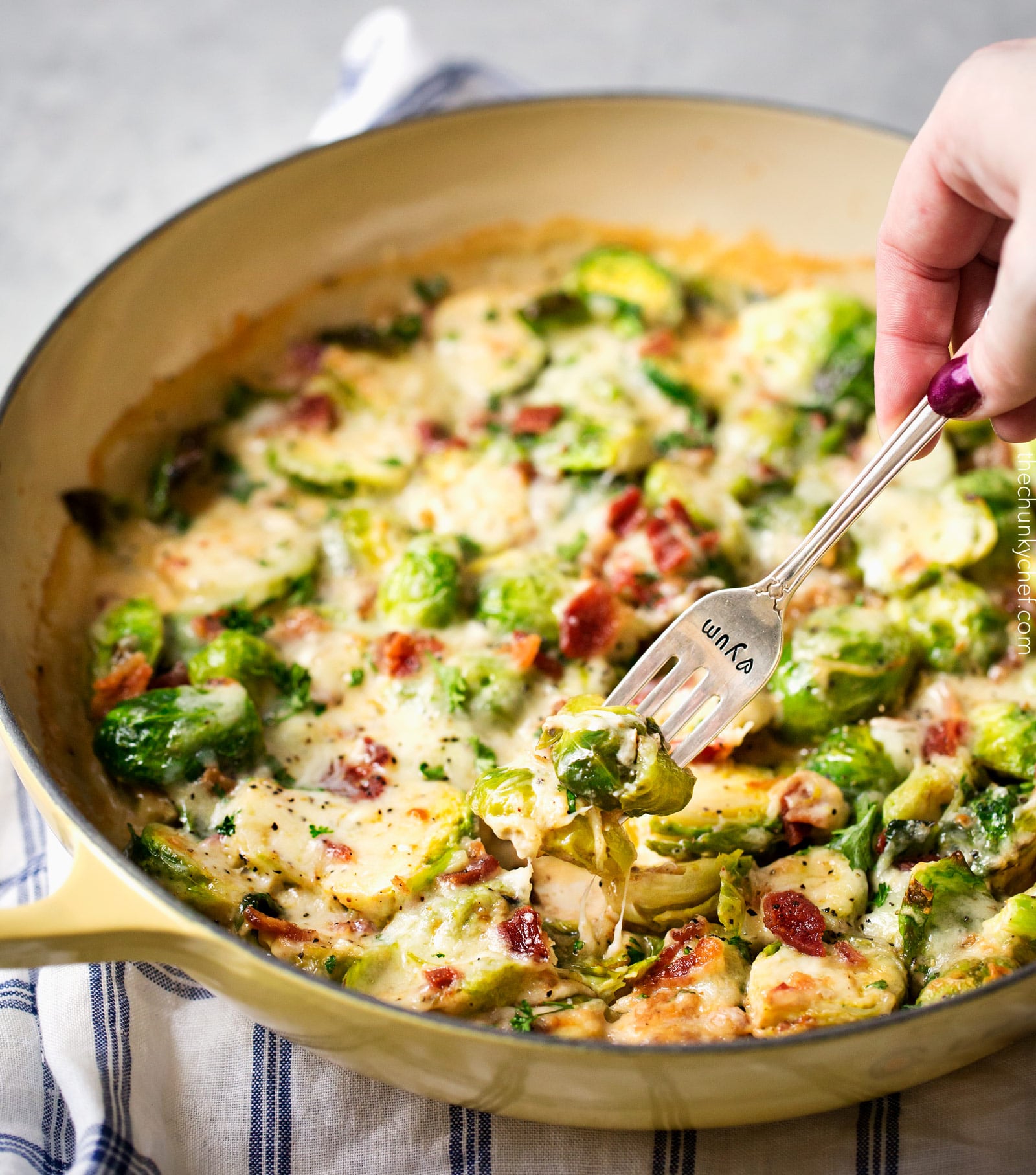 Oh yeah, that was me totally sneaking a bite!!
I really hope you all give these Cheesy Brussels sprouts with Bacon a try… you definitely won't regret it!!
---
Let's Connect!
You can find me on Facebook, Twitter, Pinterest, and Instagram, so follow me if you'd like… I love keeping in touch with all of you 🙂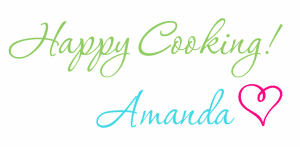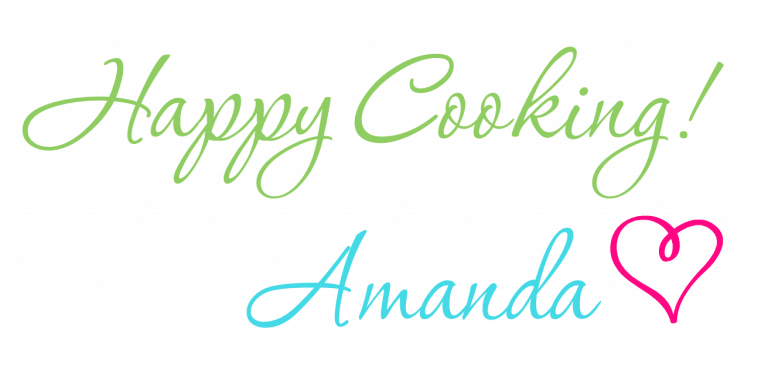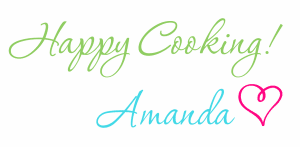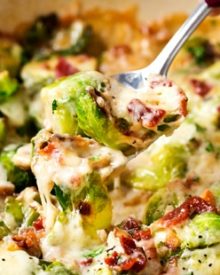 8 servings
Cheesy Brussels Sprouts with Bacon
Even if you think you don't like them, these cheesy Brussels sprouts with bacon will definitely change your mind! Cheesy, creamy, and FULL of flavor!
Ingredients
3 Tbsp butter
1/4 cup sliced shallots (this was about 2 shallots for me)
2 cloves garlic, minced
32 oz bag of fresh Brussels sprouts, cored and halved (or equivalent amount of smaller containers)
1/4 tsp kosher salt
pinch black pepper
1/4 tsp paprika
3/4 cup heavy cream (might be labeled as heavy whipping cream)
3/4 cup shredded sharp white cheddar cheese (freshly grated is best)
1/2 cup shredded Gruyere cheese (freshly grated is best)
6 slices cooked bacon, crumbled (or about 1/2 cup bacon bits)
minced fresh parsley, for garnish
Instructions
Preheat oven to 375 degrees F. Add butter to a large oven safe pan or skillet, and heat over MED heat. Add Brussels sprouts, shallots and garlic, seasoning with kosher salt, black pepper and paprika. Saute, stirring occasionally, about 5-8 minutes.

Remove pan from heat, pour in heavy cream. Sprinkle shredded cheddar and gruyere cheese all over the Brussels sprouts. Top with crumbled bacon and bake about 12 minutes, until cheese is melted and bubbly.

Sprinkle with additional black pepper and minced parsley if desired.
Recipe Notes
If you desire a more browned cheesy top, broil on high for a minute or so after baking.
For a deeper bacon flavor, dice uncooked bacon slices and cook in oven safe pan or skillet until browned and crispy.  Remove with a slotted spoon, add 1 Tbsp butter, and saute Brussels sprouts and shallots as directed.  Continue with recipe. - this adds flavor, but also adds more time to cook