---
Creamy and thick, this potato soup is topped with savory cheese, fresh chives and crumbled bacon.  It tastes just like O'Charley's loaded baked potato soup!
---
Cream-based, silky and rich, this is almost an exact copycat of O'Charley's loaded baked potato soup.  A delicious indulgence that will have you coming back for a second bowl!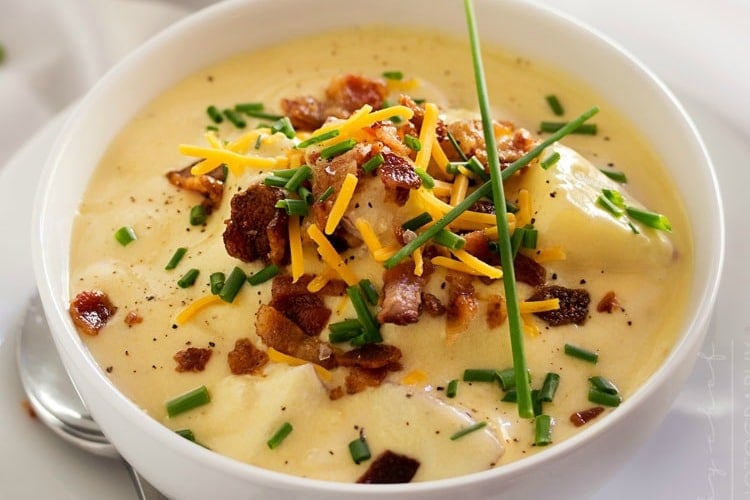 Growing up, my family and I would go out to eat at O'Charley's restaurant often and I would inevitably chow down on two things… the dinner rolls (OMG they're so good!) and the loaded baked potato soup!  It was so rich, so creamy, so cheesy and full of yumminess!
Over the years I've gone back to O'Charley's and was a little disappointed to find that the soup had changed.  It didn't seem to have as much flavor, used different potatoes and the chives had disappeared completely.  Bummer!!   Thankfully, we live in a computer age where there are copycat recipes for just about any restaurant out there 😉
I found a decent base recipe on CDKitchen, made a few tweaks and came up with a truly delicious copycat of the original!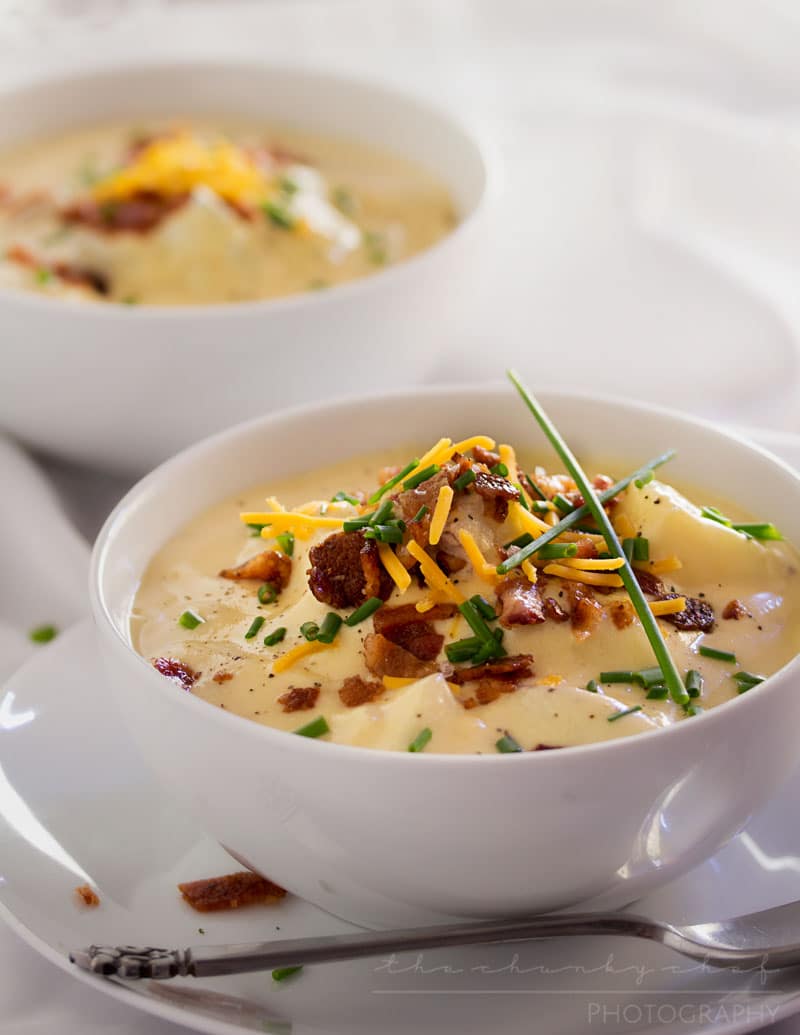 In all fairness, I will warn you… this is NOT a "skinny" soup.  It certainly won't win any health awards.  If you're a person who hates anything that uses canned soups (such as Campbells cooking soups), then this isn't the recipe for you.  I do try to cook from scratch or as much from scratch as I can most of the time… however, to get the flavor that I think is very similar to the original O'Charley's version, you need to use some not so "from scratch" items.  So yeah, obviously you're not going to want to eat this soup every single night.  Well, you'll want to, but you probably shouldn't lol.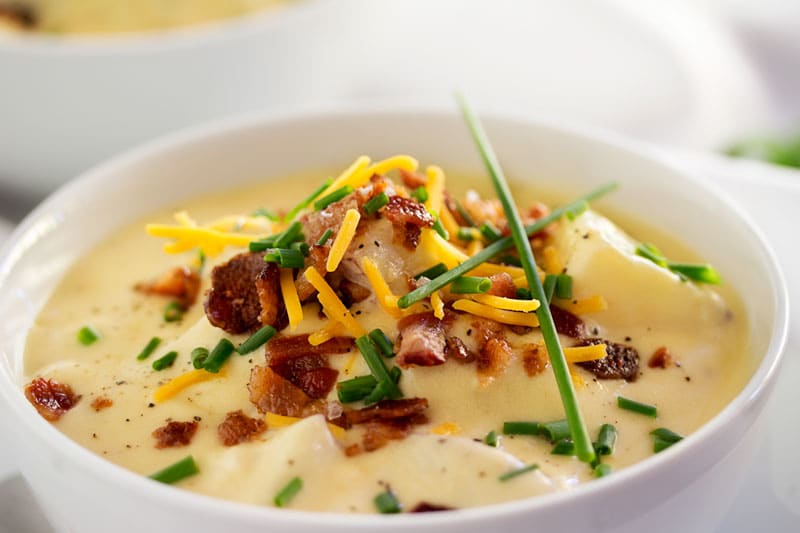 Some of the parts of this soup can be made ahead of time, which can really cut down on the time spent in the kitchen on the night of.  The bacon can be cooked ahead of time and crumbled, chives can be chopped and kept in the refrigerator, and the potatoes can be par-boiled and kept in the refrigerator.
For this recipe, I think the garnishes are pretty much a "must"… they take a good soup and make it OMG great!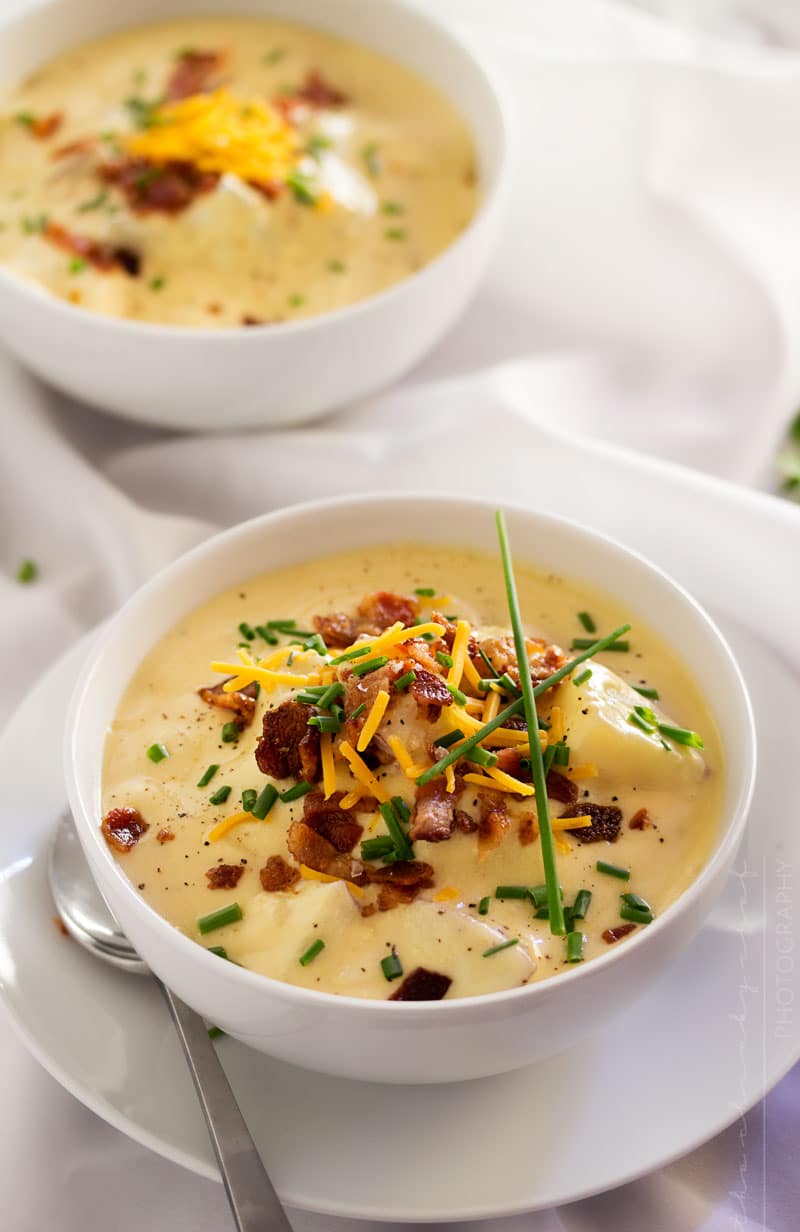 Just imagine diving into a bowl like that on a cold evening… perfection!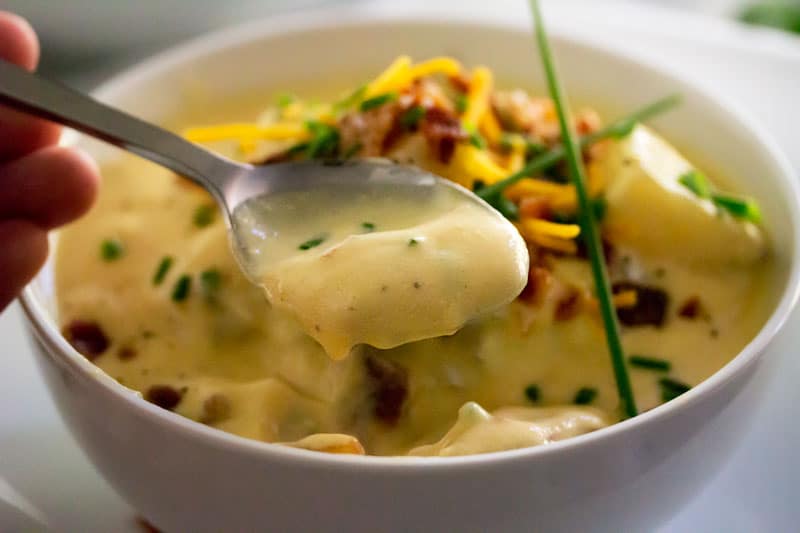 Soooooo creamy!!
Save yourself a trip to the restaurant… make this loaded baked potato soup at home, you won't regret it 🙂
---
Never miss a recipe!
[mc4wp_form]
You can find me on Facebook, Twitter, Pinterest, Instagram and Google +, so follow me if you'd like… I love keeping in touch with all of you 🙂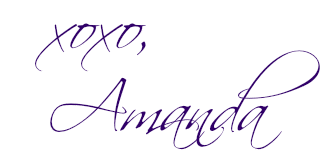 Did you make this? Be sure to leave a review below and tag me @the_chunky_chef on Facebook and Instagram!
Creamy and thick, this potato soup is topped with savory cheese, fresh chives and crumbled bacon. It tastes just like O'Charley's loaded baked potato soup!
Ingredients
3 lbs red potatoes
chicken stock (enough to cover potatoes)
1/4 cup butter
1/4 cup flour
4 cups half-and-half
4 cups milk
16 oz Velveeta cheese melted
3 cans Campbell's Cheddar Cheese soup
2 tsp Black pepper more or less, to taste
2 tsp Garlic powder more or less, to taste
1 1/2 - 2 tsp hot sauce
1/2 lb bacon cooked and crumbled
1 cup cheddar cheese shredded
Fresh chives chopped
Instructions
Wash and scrub potatoes. Dry, and dice into 1/2" cubes. Place potatoes in a large pot, cover with chicken stock, bring to a boil. Boil for approximately 10 minutes, or until they are 3/4 of the way cooked. Drain and set aside.

In a large dutch oven or stock pot, melt butter over MED heat. Add flour and whisk until smooth. Let flour mixture cook about 1-2 minutes.

Carefully pour in half and half and milk, whisking constantly. Continue whisking until liquid is smooth and starts to thicken slightly.

Add in melted Velveeta cheese and whisk to combine. Add in the cans of cheddar cheese soup and whisk until everything is smooth.

Stir in hot sauce, pepper and garlic powder.

Add in boiled potatoes, stir, and place lid on pot.

Cook over LOW heat for 30 minutes, stirring occasionally.

To Serve:

Top individual servings with a sprinkling of cheddar cheese, crumbled bacon and fresh chives.
Want to save this recipe for later? Click the heart in the bottom right corner to save to your own recipe box!
Chef Tips
** Recipe adapted from CDKitchen
This soup is supposed to be ultra creamy, like the original O'Charley's version.  If you aren't a fan of milk/half and half based soups, then try substituting some of the half and half for chicken stock
More Great Soups and Comfort Foods!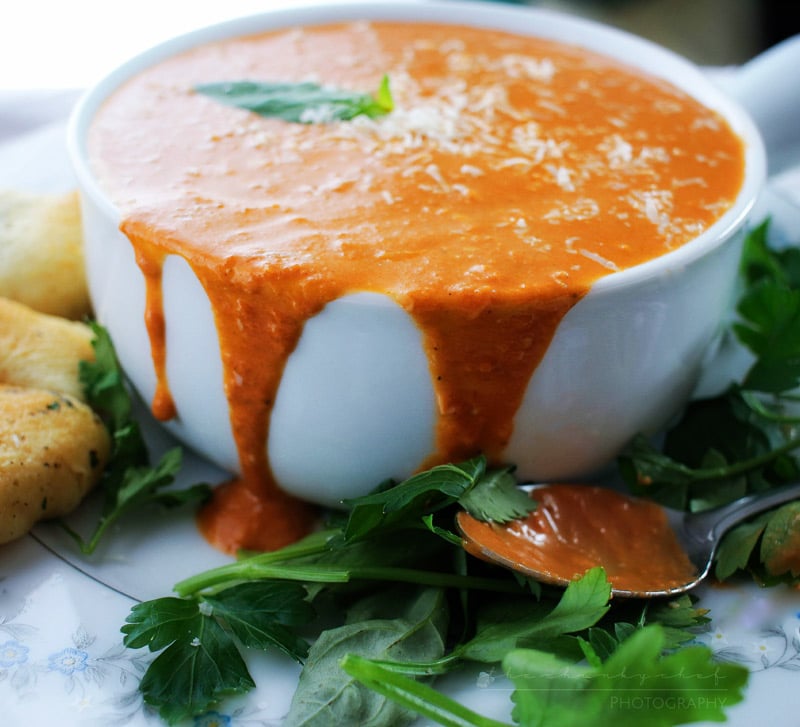 Slow Cooker Creamy Tomato Basil and Parmesan Soup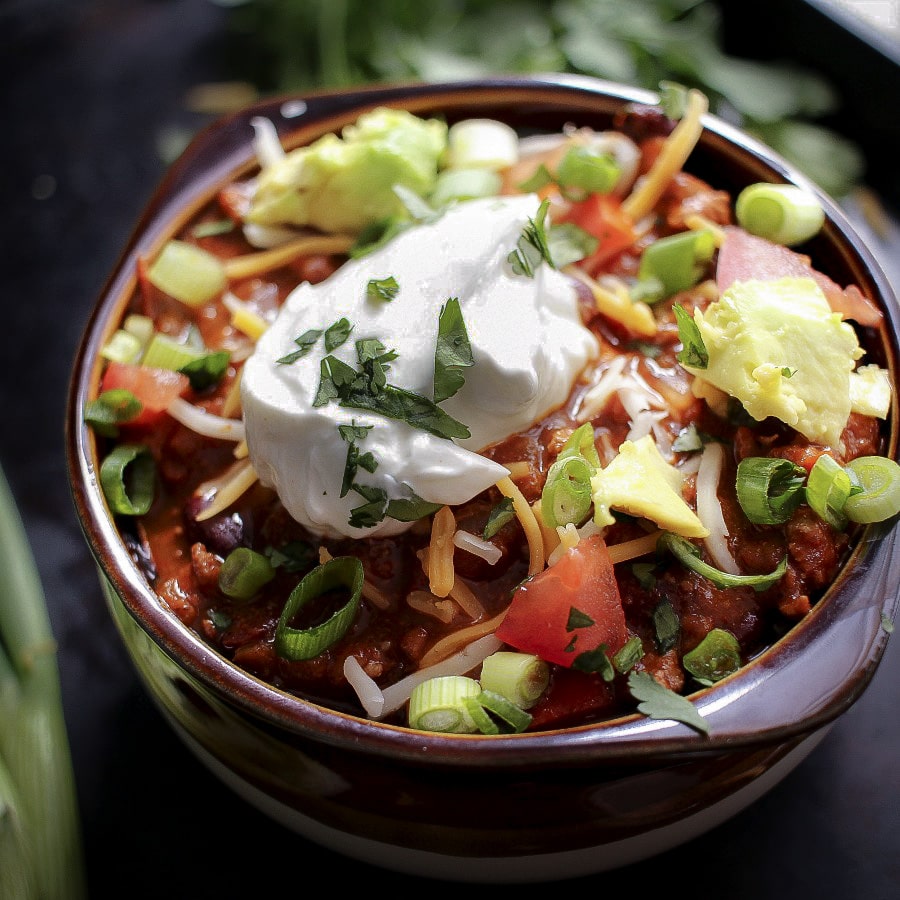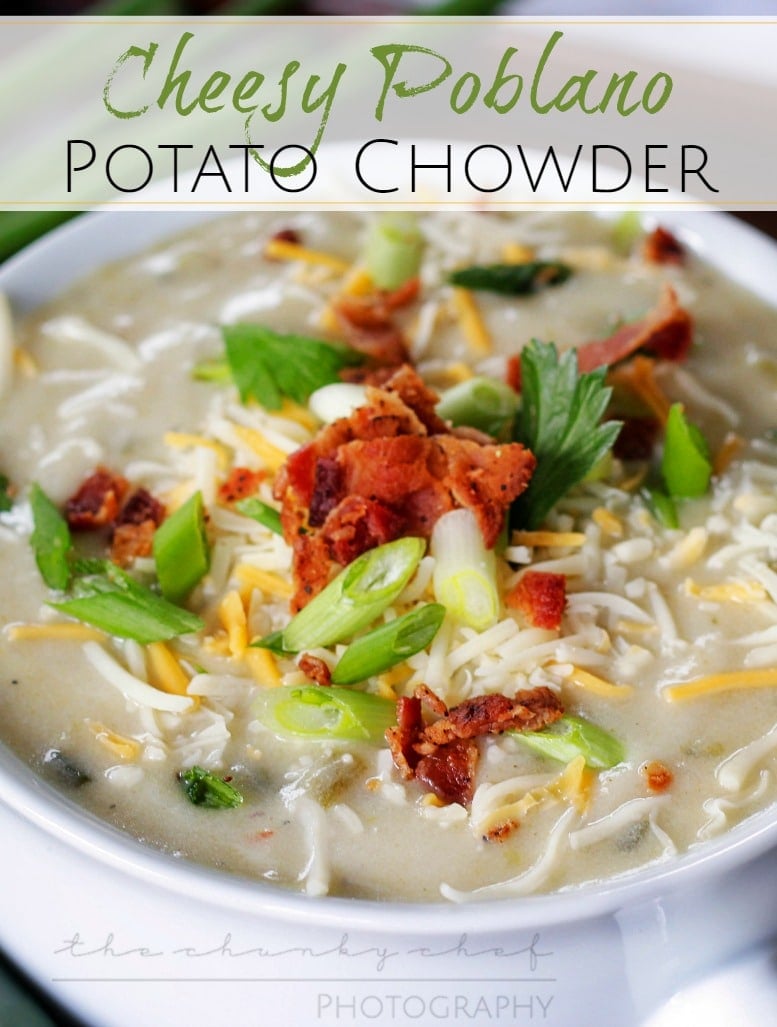 Cheesy Roasted Poblano Potato Chowder