Slow Cooker Honey Garlic Chicken
---
Tender, moist, honey garlic chicken made easy in the slow cooker, and coated in the most glorious homemade honey garlic and orange sauce!
---
Such a versatile dish… this honey garlic chicken is amazing served on a bed of jasmine or coconut rice, in a lettuce cup, or even as leftovers in a chicken fried rice!  You can also customize the flavors here to your tastes!
This post is sponsored in part by SeparAide.  The opinions expressed are my own.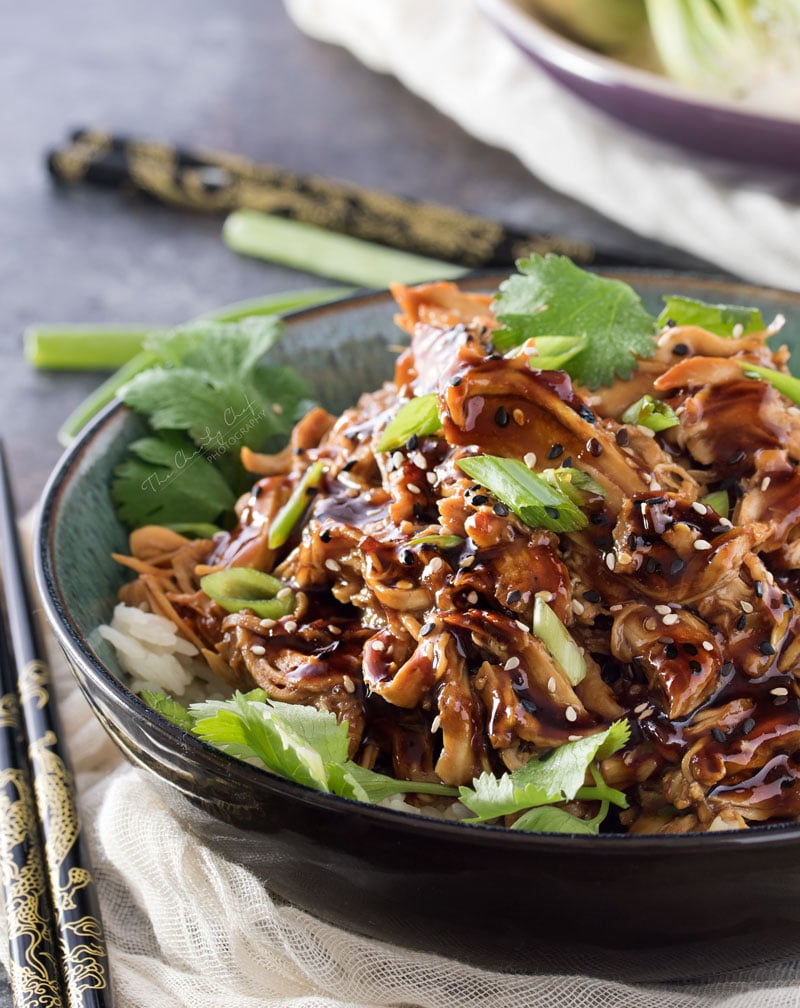 It's still in the thick of summer here, (hellllooooo 100 degree weather – you can leave now!), but it's this time of year that I actually love to use my slow cooker the most.  Usually, when people think of "slow-cooker weather", they think of chilly Fall or Winter days… but for me, the notion of having a great home-cooked meal without having to turn on my oven?  Now that's what I call cooking smart!
I made a variation of this wayyyyyy back when I started the blog, along with some seriously AMAZING spicy string beans.  You can check out the post HERE… trust me, you don't want to miss those string beans.  Not only are they perfect as a side dish with this honey garlic chicken, but they go with just about any Asian flavored meal!  Here's the original photo of this honey garlic chicken…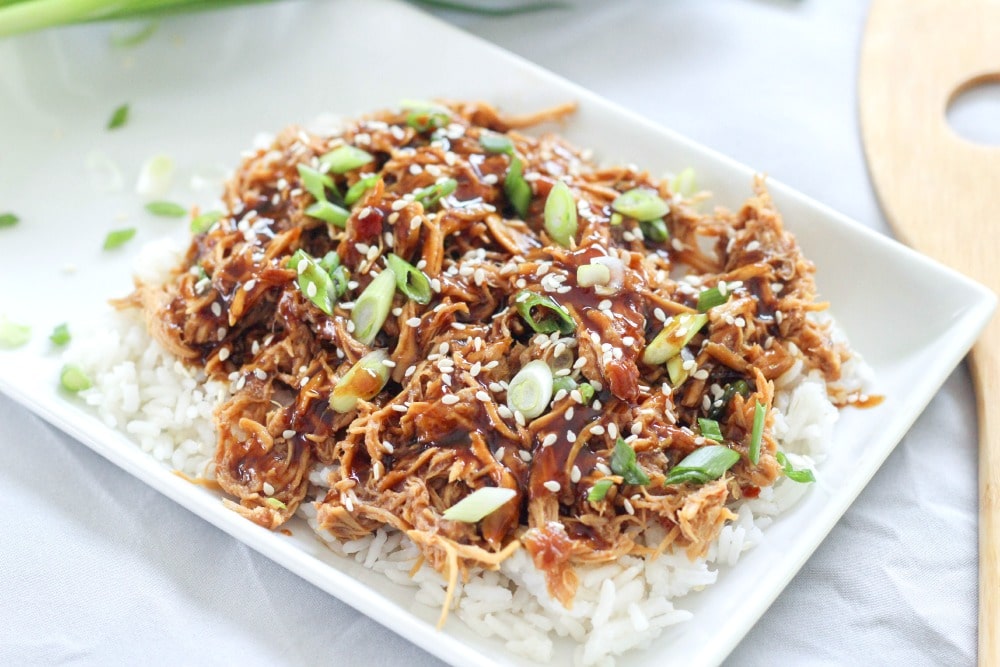 Not terrible, but not quite good either lol.  So I really hope you guys like the updated photos in the post 🙂
This time around, when I made this honey garlic chicken… I wanted to switch it up a little bit.  I decided to combine my love of garlic chicken and spicy orange chicken from Chinese take-out restaurants.  The orange is just a back note, flavor-wise, but I think it really goes well with the spiciness of the red pepper and sriracha, and the silkiness of the honey garlic flavors.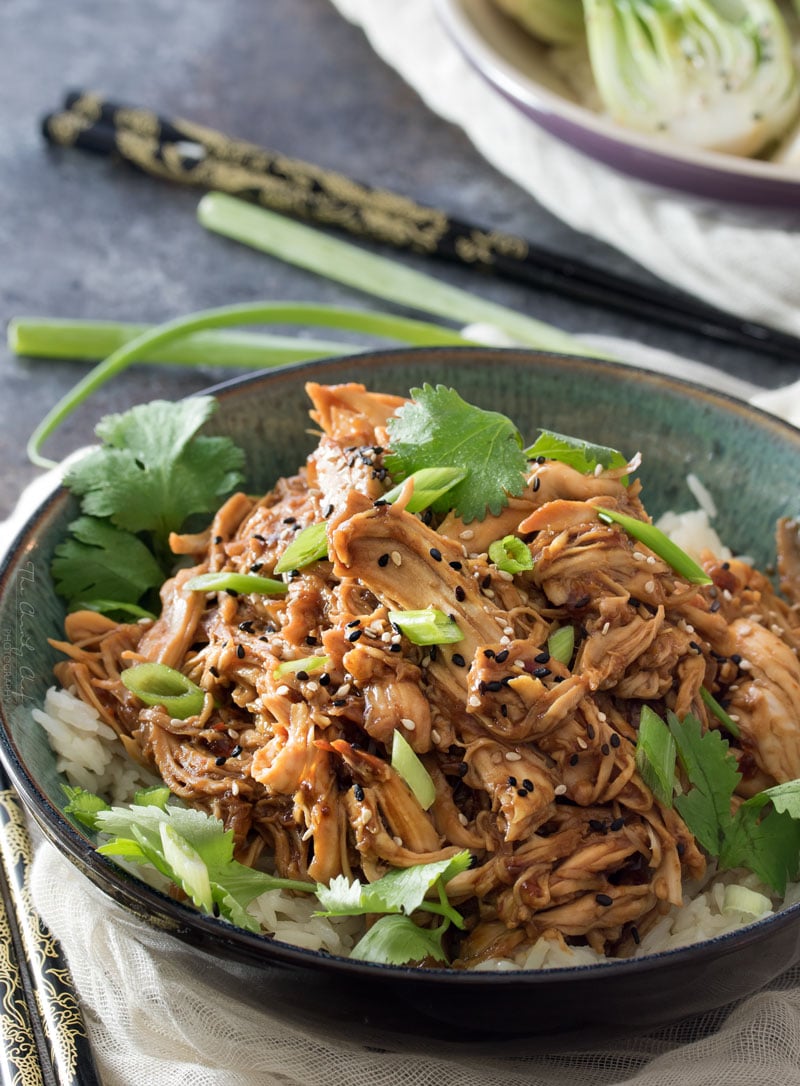 When you go to serve this honey garlic chicken, you can serve it as is, with just the minimally sauce-coated chicken (don't worry, it's still SUPER flavorful), or drizzle some extra sauce alllllll over the chicken…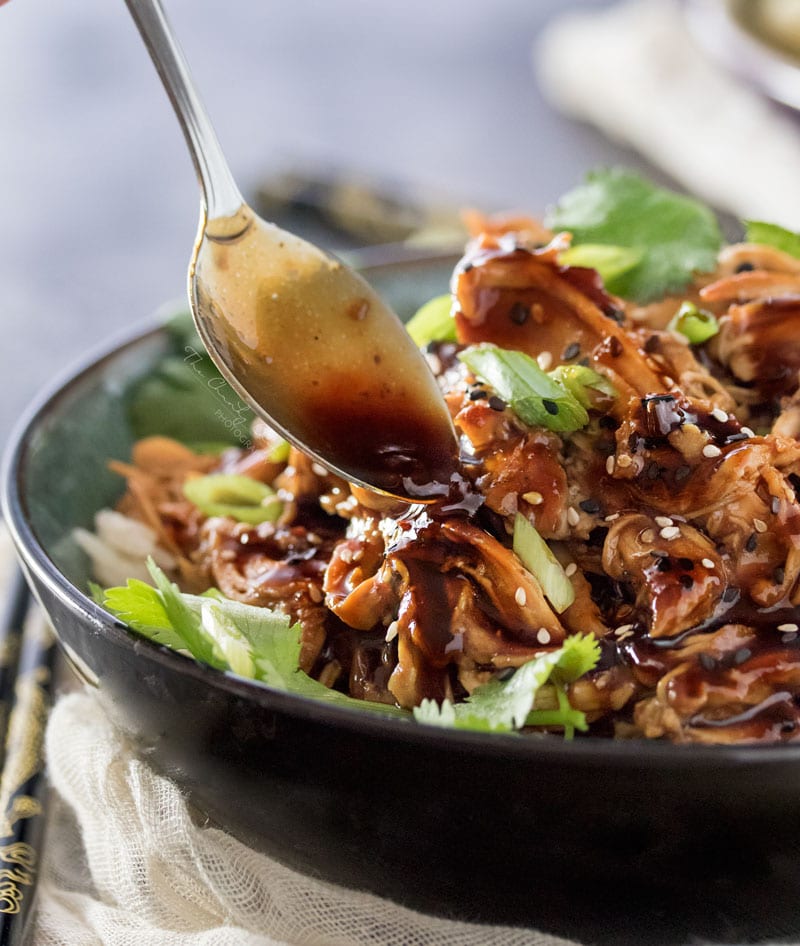 Until it's a bowl of deliciously slathered chicken… all wrapped up in that luxurious sauce!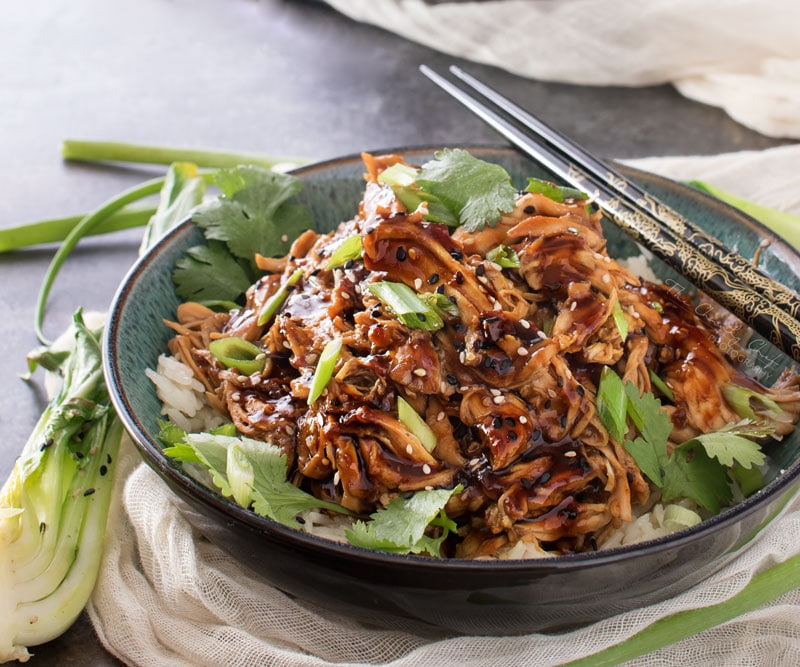 I think you can tell which one I prefer 😉
I like to serve this honey garlic chicken with some sticky coconut rice, but if you're not feeling like some rice, feel free to pile the chicken into a lettuce cup, or on top of some freshly steamed broccoli.  The leftovers are phenomenal to make some chicken fried rice with as well!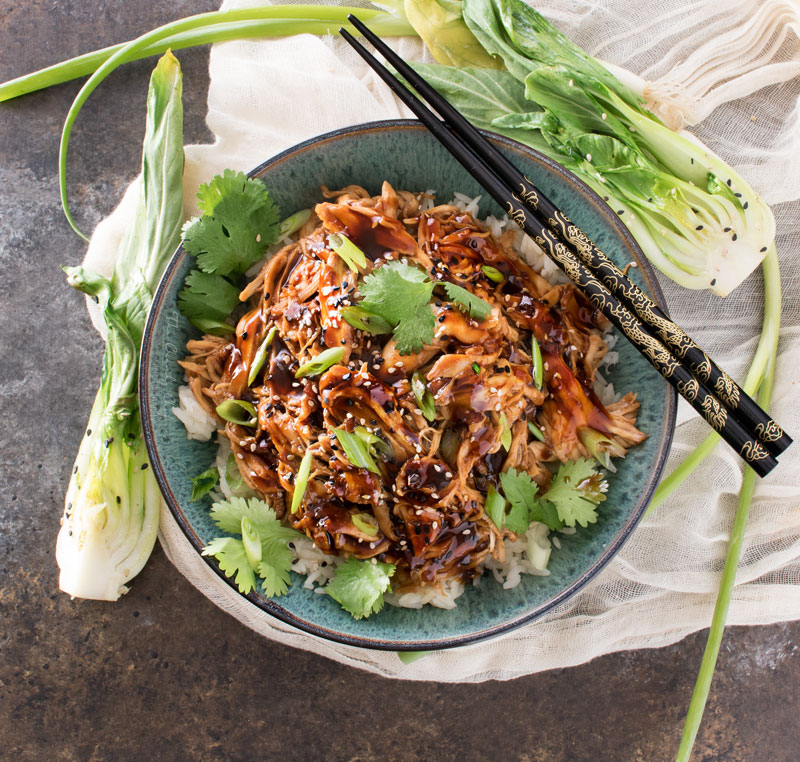 I hope you guys give this honey garlic chicken a try!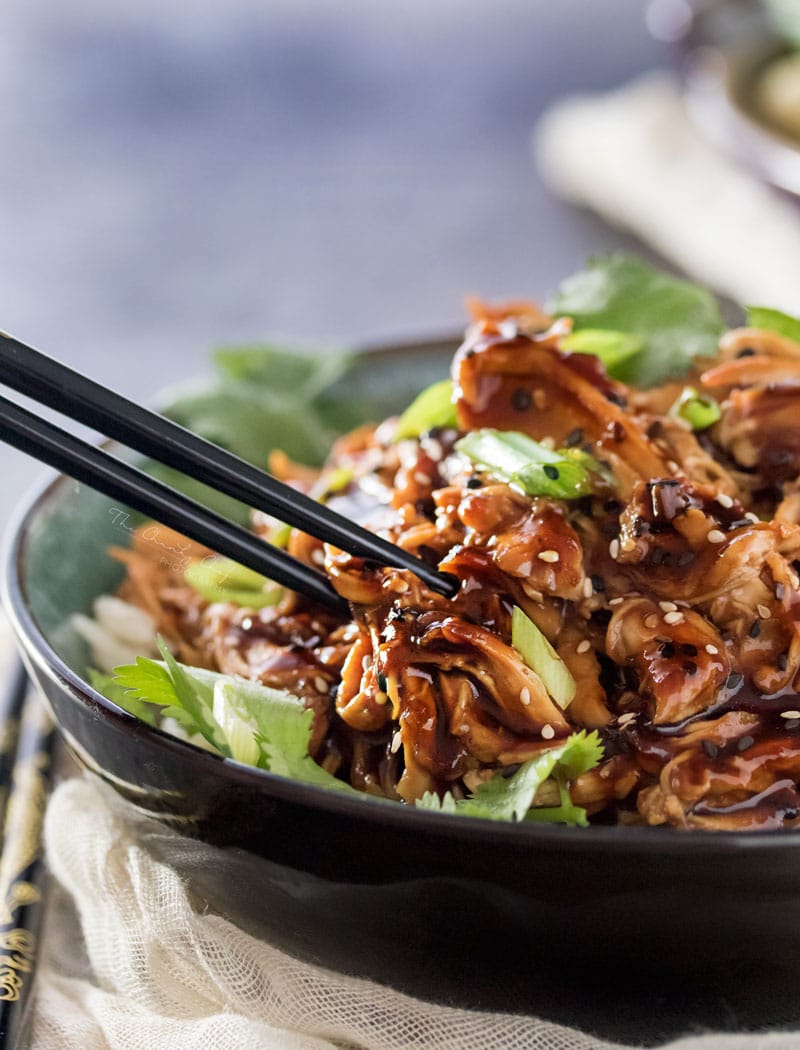 Post may contain affiliate links… meaning if you click on the link and make a purchase, I'll get a very small percentage in commission.  There's never any extra cost to you, and I only link to products I actually own and use.  Your support is always appreciated!
---
Let's Connect!
You can find me on Facebook, Twitter, Pinterest, Instagram and Google +, so follow me if you'd like… I love keeping in touch with all of you 🙂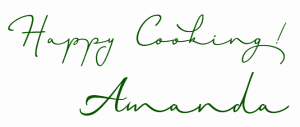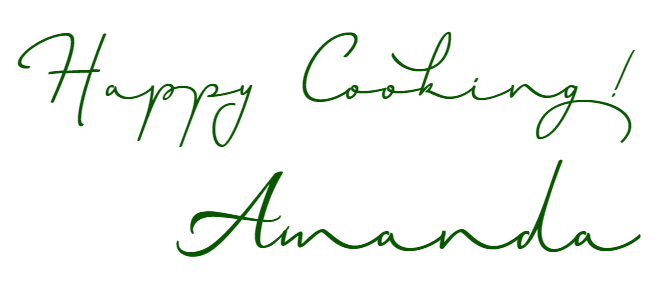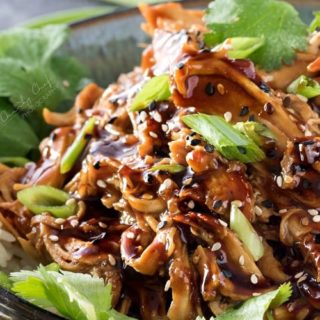 Slow Cooker Honey Garlic Chicken
Tender, moist, honey garlic chicken made easy in the slow cooker, and coated in the most glorious homemade honey garlic and orange sauce!
Ingredients
2-3 in bone- skin-on chicken breasts
1/2 cup honey
1/2 cup soy sauce
1/4 cup bittersweet orange marmalade
1/4 cup hoisin sauce
1 tsp sriracha sauce
2 Tbsp olive oil
4 cloves garlic - minced
1/2 cup medium yellow onion - diced (about 1/2 )
1/2 tsp red pepper flakes
1 Tbsp cornstarch + 2 Tbsp water
Sliced scallions - for garnish
Sesame seeds - for garnish
Fresh cilantro - for garnish
Instructions
Place the chicken breasts in the bottom of your slow cooker, sprinkle with a little salt and pepper.

In a separate bowl, whisk together the honey, soy sauce, orange marmalade, hoisin sauce, garlic, sriracha, onion, olive oil and red pepper flakes.

Pour sauce over chicken breasts.

Cover and cook on LOW for 4-5 hours until the chicken is cooked through.

Remove chicken, keeping liquids in the slow cooker, and place chicken in a bowl. Remove the skin and bones and shred chicken. Leave shredded chicken in the bowl.

In a small bowl, whisk together the cornstarch with water. This is called a slurry, and it will thicken the sauce.

Transfer the liquids from the slow cooker to a small saucepan over medium high heat and whisk in the cornstarch mixture. Bring sauce to a boil, then simmer until it reduces and thickens slightly. This took me about 3-4 minutes.

Alternatively, you can add the cornstarch mixture directly to the liquids IN the slow cooker. Whisk and turn slow cooker on HIGH. Whisk occasionally until sauce thickens.

Pour half the sauce over shredded chicken and toss to combine. Top chicken with scallions and sesame seeds.

Reserve the second half of the sauce for drizzling over the chicken as desired.