Coca-Cola Brownie Sundaes
---
Deliciously fudgy brownie sundaes made with Coca-Cola, topped with a generous scoop of vanilla bean ice cream, and drizzled with a cola chocolate sauce!
---
These brownie sundaes are incredibly easy, yet SO full of flavor!  Perfect to make for friends and family.
This shop has been compensated by Collective Bias, Inc. and its advertiser. All opinions are mine alone.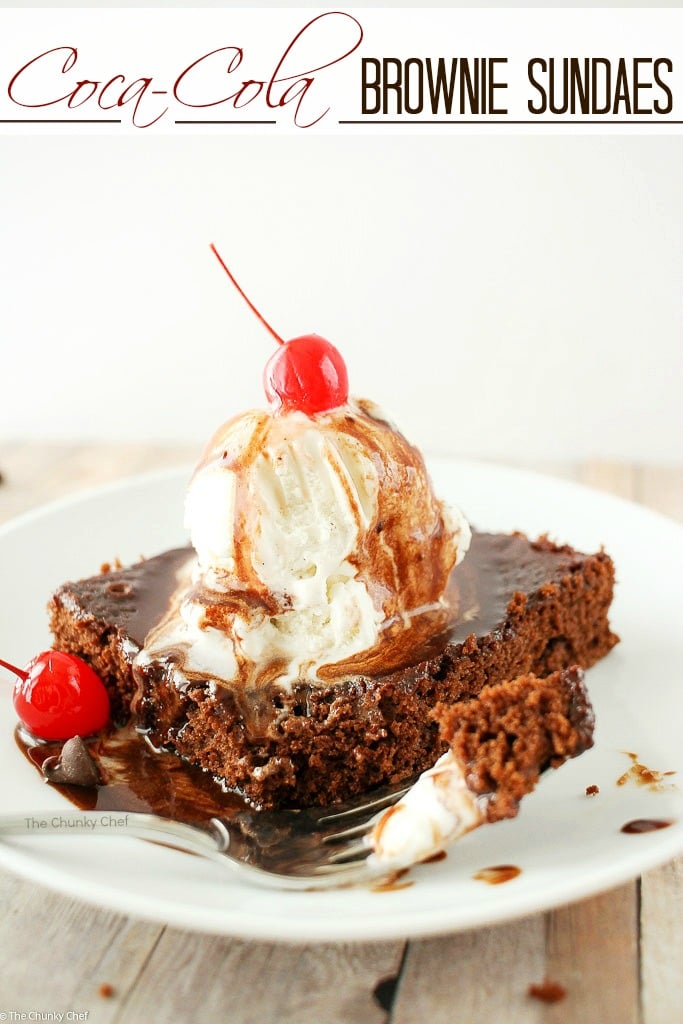 Let's talk about siblings… how many do you have?  I have a younger brother, Matthew (well, Matt) 🙂  While we didn't exactly get along growing up (okay let's face it, I picked on him lol), now that we're both adults, we get along great!  Love you little bro!  We share a lot together, a love for music and movies, as well as having a serious movie-quote arsenal.  There are certain movies that I swear we can quote the whole thing, word for word 🙂  In fact, I think it's almost time for another movie marathon day!
We both like to eat… um, a lot.  One thing I learned a long time ago was not to split a dessert with him… you'll get about 2 bites before he's inhaled the whole thing 😉  So I decided to make a dessert all for him.  Well, not really all for him… but it makes enough that there will be plenty to go around.  No fighting necessary!  He works hard, and is always there to help out everyone, so he deserves a treat!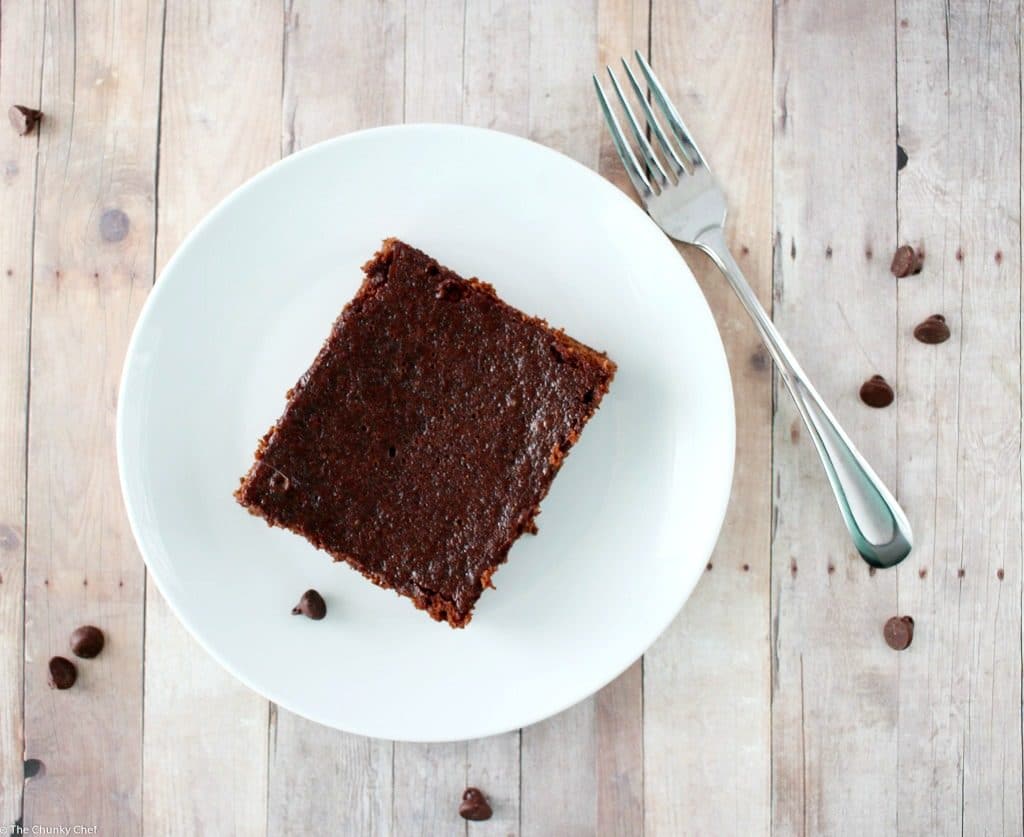 Instead of just making regular brownies… I added a secret ingredient.  Not really a secret anymore since I'm sharing it, but it's one you may not have expected.  Coca-Cola.  Yep, the drink 🙂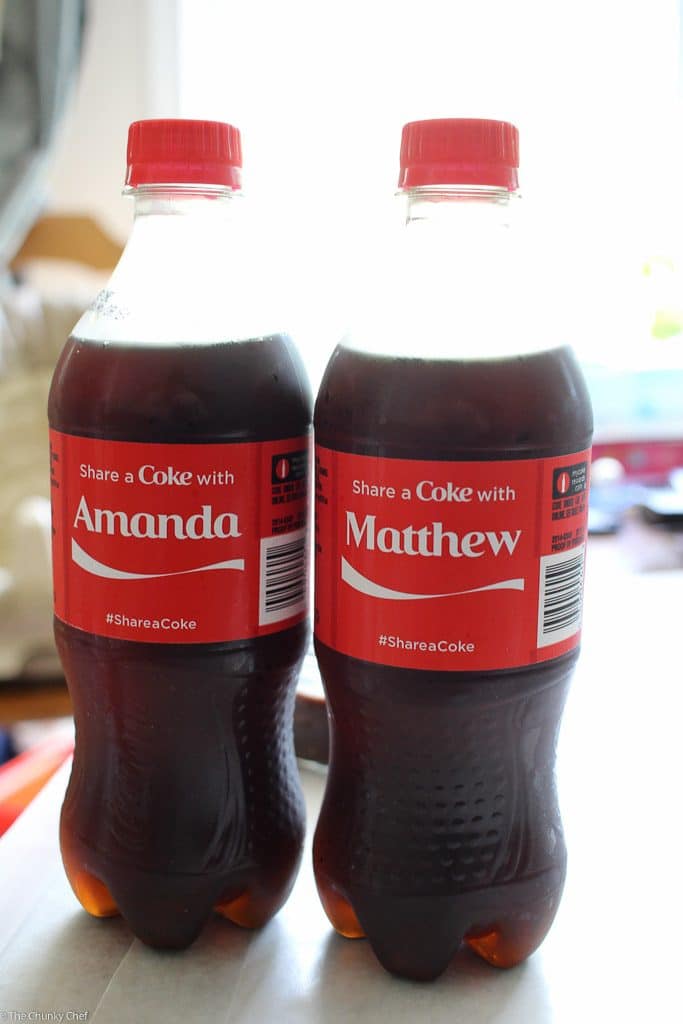 How much do you all love the personalized Coke bottles?  They're awesome!
Making these brownies is not challenging at all, in fact, it starts with a boxed brownie mix.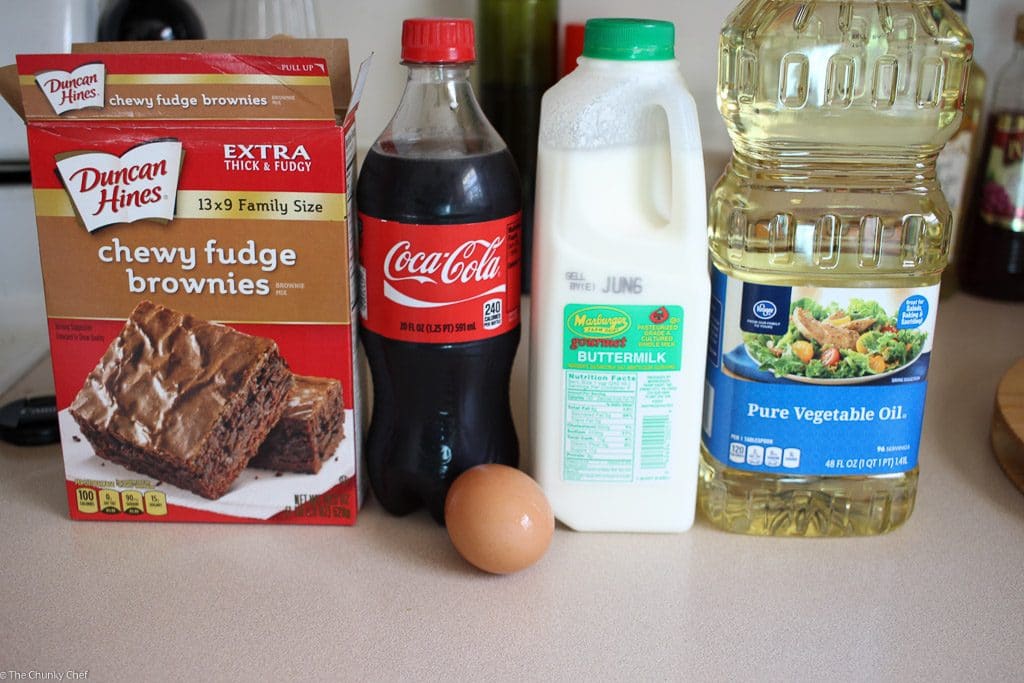 Just add your box of fudge brownie mix to your mixer bowl, then add in vegetable oil, egg, coca cola, and buttermilk.  Mix with the paddle attachment to combine thoroughly, but don't over mix.
Pour batter into a greased 9×13″ baking pan and bake for about 25 minutes, or until set and a toothpick inserted in the middle comes out clean.  Cool completely.
What sundae is complete without a fantastic sauce?  I chose to make a coca-cola chocolate sauce to really bring that coke flavor home 🙂  I followed the formula from my Guinness Cupcakes with Bailey's Chocolate Drizzle, and swapped out the ingredients a little.
Combine all your ingredients except chocolate chips, whisk, and bring to a boil.  Reduce heat to a simmer and simmer for 3 minutes.  Remove from heat and stir in chocolate chips.
Now let's build those amazing brownie sundaes!  Start with a thick, fudgy brownie on the bottom, topped with a big scoop of vanilla bean ice cream, drizzle it all liberally with the coca cola chocolate sauce and finish it with a cherry (or two)!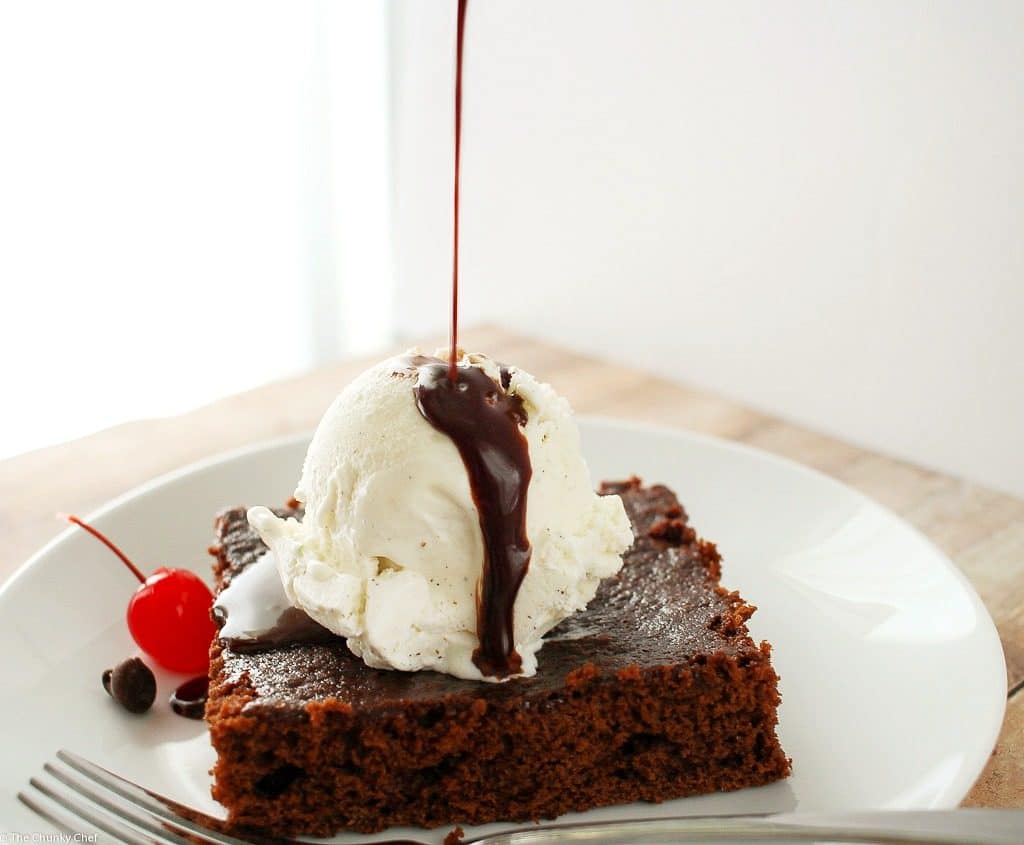 These are brownie sundaes that you definitely will want to have again!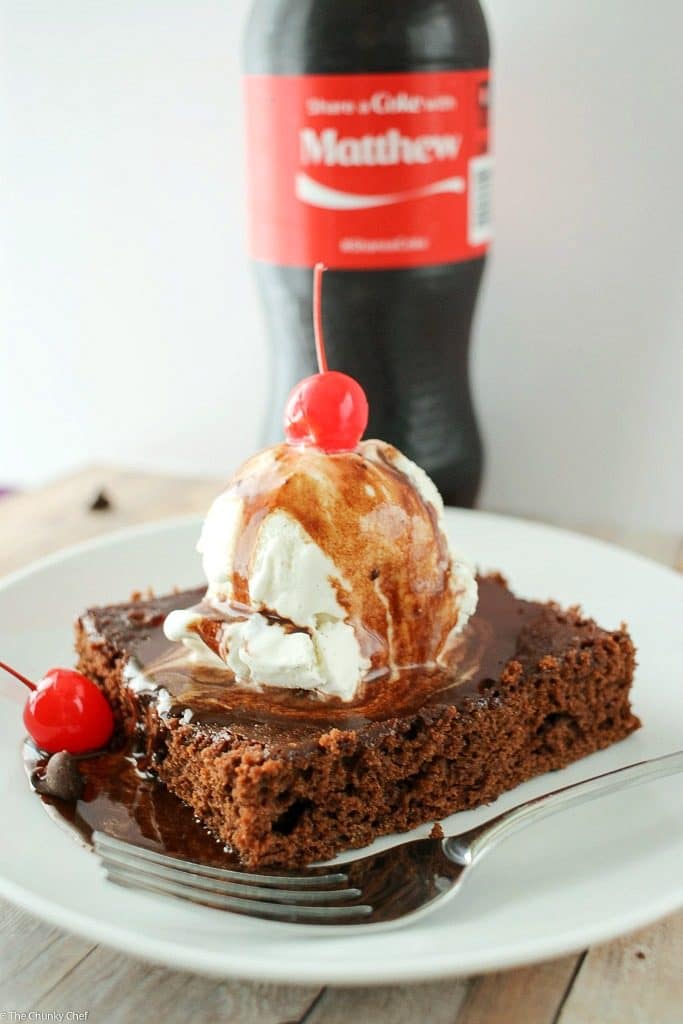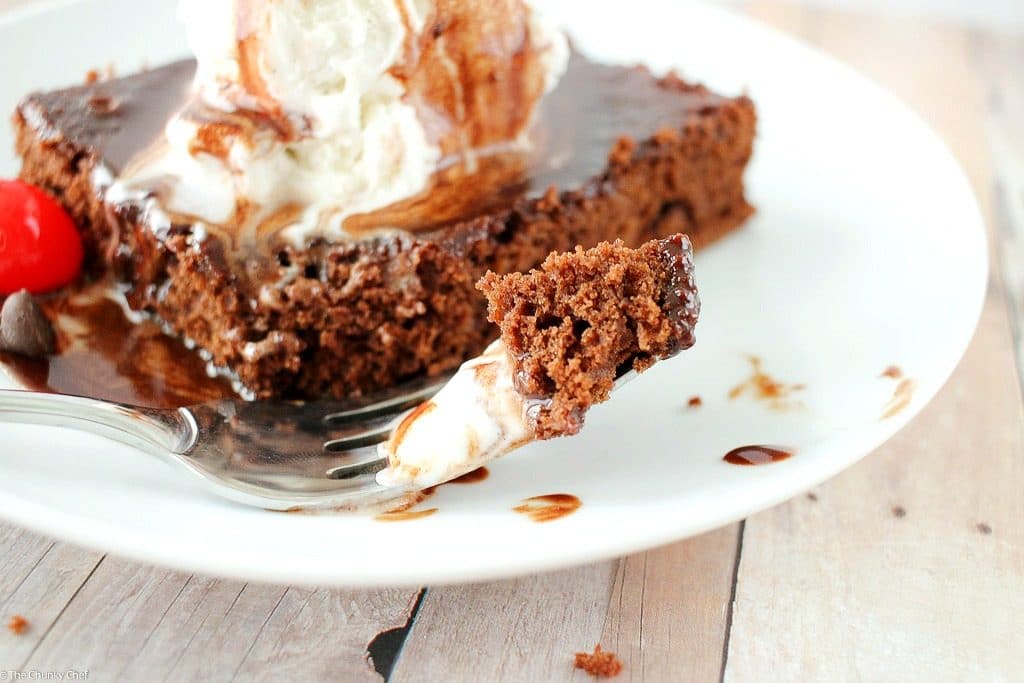 Don't miss a new recipe, enter your email below to stay updated!
[mc4wp_form]
You can find me on Facebook, Twitter, Pinterest, and Google +, so follow me if you'd like… I love keeping in touch with all of you 🙂