Ever been reading a recipe and come across a word you aren't sure of? Maybe it mentions to blanch the vegetables… and then it says to give them an ice bath? And hey, what's the difference between chopping and mincing?
Don't worry, you're not alone! We've all been there, and Google-ing culinary term after term is pretty time consuming.
This page is by no means all-encompassing, but my hope is for it to serve as resource by breaking down these terms so you can grasp the concept and apply it to your cooking skillset!
Even the most basic recipes will use some of these terms, so it's best to familiarize yourself with them.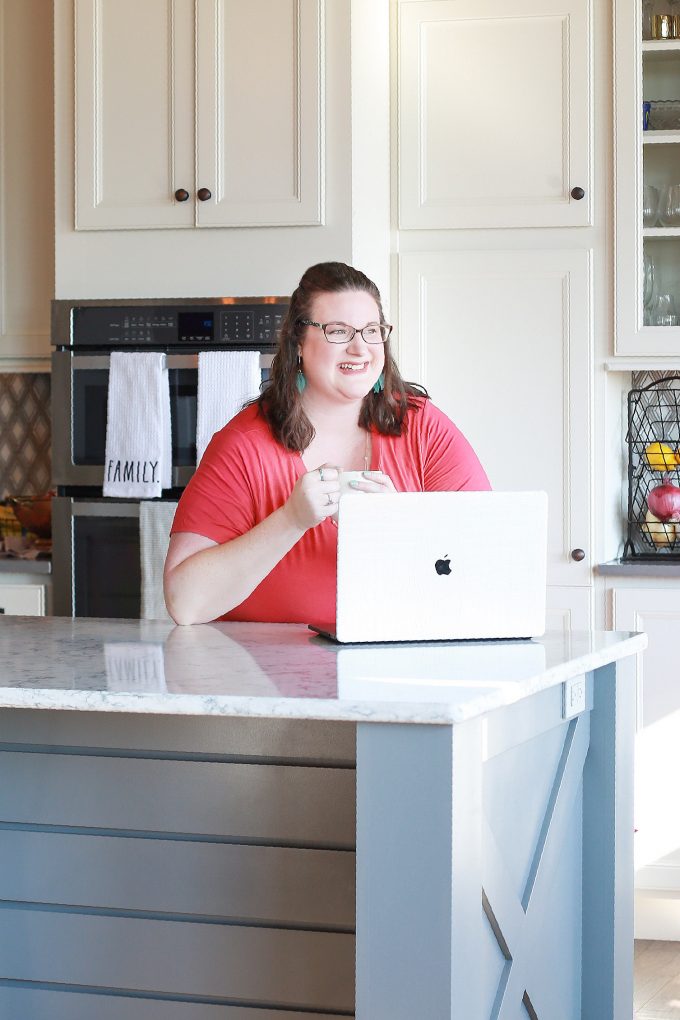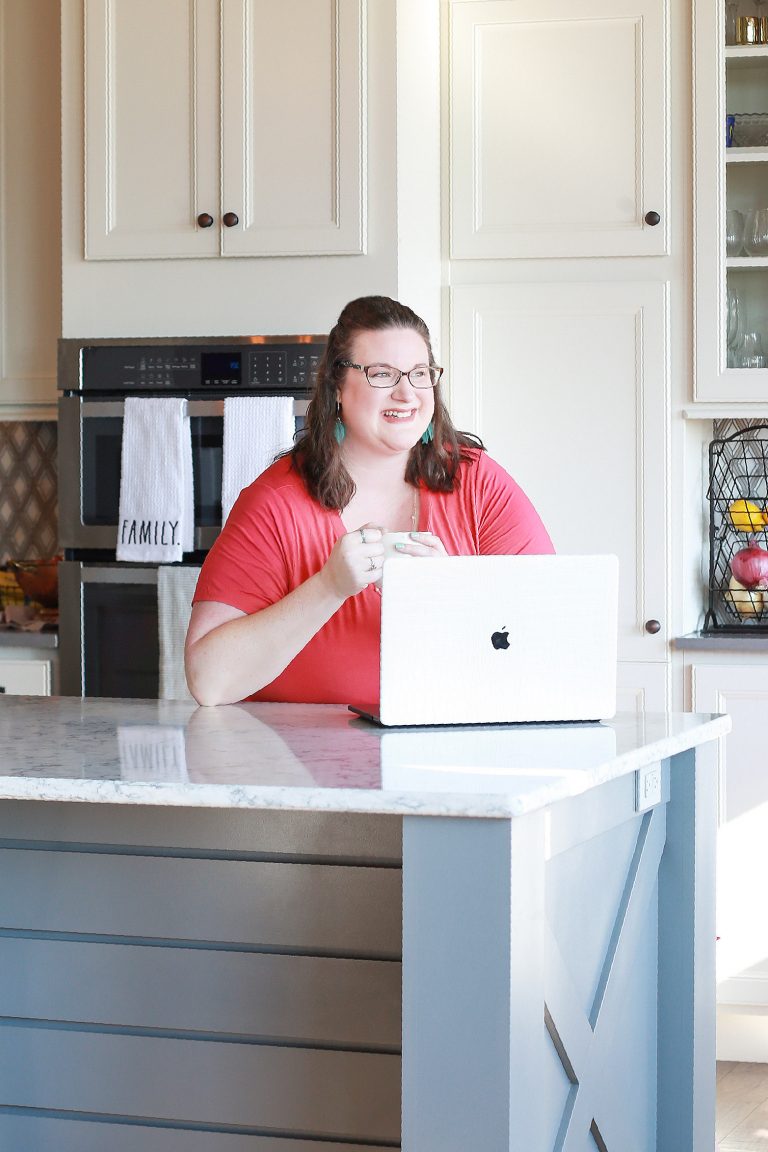 ---
Al dente – food, typically pasta, that's been cooked until just firm. The pasta won't be mushy, but also won't be hard and undercooked.
Bake – a method of cooking food in an oven, using a dry heat.
Baste – a way to prevent foods from drying out, by spooning a liquid (usually the juices from the pan – or this is also done with bbq sauce in grilling/smoking) over the top of the food.
Beat – using a spoon, whisk, or mixer to stir a mixture rapidly, until it's smooth.
Blanch – cooking food in boiling water for just a few minutes, until the food is bright and vibrant in color, but not quite cooked all the way through. This is commonly done with vegetables, and makes for the perfect tender-crisp veggies! After blanching, it's very common to add the vegetables to an ice bath (see below for how to do that).
Braise – a method of cooking that's generally used for tougher cuts of meat, where the food is seared in a pan first, then slow cooked in a sauce.
Bread – to coat a food in a breading, typically a breadcrumb mixture.
Broil – cooking food close to a high heat source, typically using the broil function of an oven. This is done to brown, melt, or caramelize and must be watched closely so things don't burn.
Brown – cooking food over a high heat, typically in a skillet, until cooked through and browned, such as browning ground beef.
Beurre manie – a fancy french term for a way to thicken sauces and soups, involving butter and flour. It's similar to a roux (see below), but isn't cooked. Simply mix the butter and flour with a fork to form a paste, then add that to your dish you want to thicken.
Butterfly – a way of preparing meat for cooking by slicing it in half, almost in two, but leaving the two parts connected. It is then usually pounded to be even thinner.
Caramelize – there are two definitions here but they're pretty similar. The first involves caramelizing sugar in a pan until it becomes a darker, syrupy liquid. The second involves cooking a food over a lower temperature, for longer periods of time, until the natural sugars inside the food begin to caramelize, resulting in a darker color and sweeter taste. A common example of this is caramelized onions.
Chop – simply cutting a food into smaller pieces, such as "chopped parsley". It doesn't have a specific size, so it's one you use your judgement on.
Core – cutting out the seeds, ribs/membranes, or tough centers, generally of vegetables and fruits.
Cream – not the dairy product, but rather the method of mixing a fat (usually butter) with sugar until smooth and fluffy. This is commonly done in baking.
Cut in – a way to distribute a solid fat (such as cold butter, shortening or lard) into flour. You use a cutting motion and keep going until the fat is broken down into small pieces in the flour. This is common in baking and for things like pie crust.
Deep fry – a method for cooking which involves submerging food into a hot oil or fat. Typical for things like fried chicken.
Deglaze – adding a liquid to a hot pan after food has been seared or browned in it. Adding the liquid loosens those browned bits (which are pure flavor). This is done most often when you want to create a pan sauce.
Dice – cutting food into roughly 1/4″ pieces. You can dice things larger, but if the recipe just says "diced", 1/4″ pieces are a safe bet.
Dollop – a spoonful of a soft food, typically seen with sour cream or whipped cream (like on a piece of pie).
Dot – evenly distributing small pieces of butter over the top of a food. Done most commonly with cobblers, pies, casseroles, etc. It adds richness to the food.
Dredge – lightly coating an uncooked food in flour, cornmeal, etc, typically done before sautéing, or pan frying.
Drippings – juices rendered by meat during cooking. Roasts, turkeys, etc will all give off juices in the bottom of the cooking pan. These can be used to make homemade gravy.
Dust – lightly sprinkling with powdered sugar or cocoa powder.
Fold – a method of mixing a lighter ingredient (such as whipped egg whites), into a heavier ingredient mixture (such as a batter). This is normally done with a rubber spatula and done gently in an over-under circular motion.
Glaze – coating a food with a sauce.
Grate – rubbing a food against a serrated surface (like a box grater), to create tiny pieces of food.
Grease – rubbing or spraying the interior of a baking dish with a fat, which keeps the cooked food from sticking to the sides and bottom of the dish.
Juice – squeezing a food to get a liquid out of it, commonly done with citrus.
Knead – mixing dough, either with your hands or a mixer, until the dough becomes smooth and pliable.
Macerate – soaking a food in a flavored liquid. Commonly done with fruit, to impart flavor as well as plump them, as I do with my raisins for these oatmeal raisin cookies.
Marinate – soaking food in a flavored liquid or sauce for an extended period of time; commonly done with meats.
Mince – cutting food into very tiny pieces. There's no standard size, just as tiny as you can make them. Commonly done with garlic.
Panade – a paste made from starch (typically bread or breadcrumbs) and milk. Used to make meatballs, meatloafs, etc, very tender and moist.
Pan fry – cooking food, commonly meat, in a skillet with a shallow bit of liquid fat, until golden brown.
Parboil – a method to partially cook a food by boiling. This is generally done when you are going to finish cooking the food with another method. Potatoes are commonly parboiled so you can bake them in less time.
Poach – cooking a food gently in simmering liquid. Commonly done with eggs and poultry.
Puree – grinding food until it's smooth; commonly done in a food processor or blender.
Reduce – boiling and simmering a liquid to concentrate it's flavor and thicken it.
Roast – method of cooking, using a dry heat in the oven. Just like baking, but generally with a larger cut of meat, like a pork loin, whole chicken, etc.
Roux – a method for thickening sauces, involving equal parts of fat and flour, which are cooked over heat until the raw flour taste is gone and/or the desired color is reached.
Saute – cooking food over fairly high heat with a little bit of fat.
Scald – heating a liquid until just before it begins to boil, with bubbles forming around the edges. Commonly done to milk.
Score – narrow cuts made in the surface of a food, sometimes in a diamond-shaped pattern, to decorate or help the food absorb flavor. I see this most with non-spiral sliced hams.
Sear – a cooking method involving browning the surface of meat by quickly cooking over high heat in order to seal in the meat's juices.
Shred – slicing food into thin strips, typically on a grater, such as with a block of cheese. Also pulling apart a cooked meat, such as pork shoulder.
Simmer – cooking liquid just below the boiling point, so that bubbles form but aren't forcefully bursting at the surface.
Skim – removing fat from a surface of a liquid.
Slurry – a method for thickening sauces, which involves whisking cornstarch into a cold or room temperature liquid, until dissolved. This mixture is then whisked into the sauce and heated, which will thicken over time.
Steam – cooking food on a rack set over boiling or simmering water. Commonly done with vegetables.
Stew – cooking food, covered, over low heat in a liquid for a substantial period of time.
Stir fry – cooking food over a high heat with a small amount of oil/fat and is constantly tossed in the pan or wok. The food is usually cut in small pieces to ensure quick cooking.
Whip – beating food with a whisk or mixer to incorporate air and increase volume. Some examples would be whipping egg whites or heavy cream.
Whisk – beating ingredients with a fork or whisk to combine well.
Zest – using a small grater or microplane to remove the colored part of the peel of a citrus fruit, such as a lemon or lime.