---
These baked chicken tenders are coated in a deliciously savory crust, yet have zero breading, which makes for an awesomely low carb meal!
---
 Eating healthy has never tasted so good!  You won't even miss the breading on these baked chicken tenders… and the flavor is crazy addictive.  Who says you can't have it all?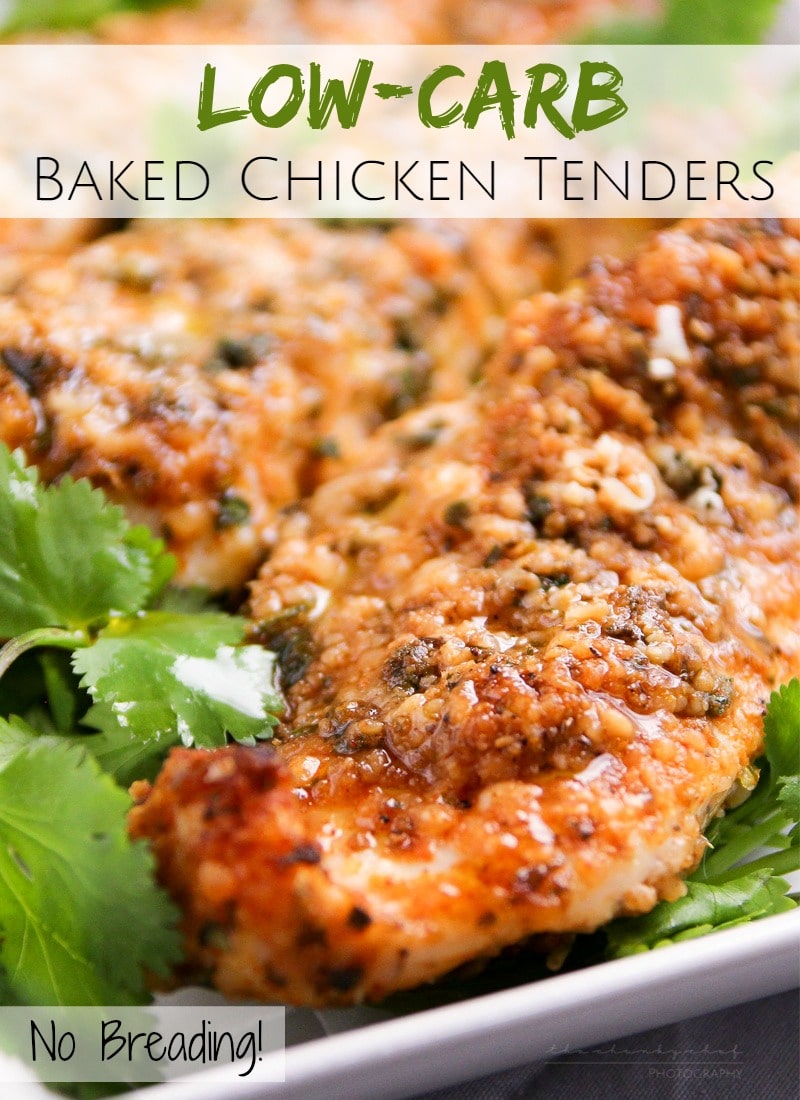 So for those of you with little munchkins… do they get stuck in food ruts?  My kids sure do…. if it isn't a fish stick, hot dog, or chicken nugget… they don't want it.  Sound familiar?  Doesn't it make you want to pull your hair out?  Cooking a great meal for your family, working hard, and they take one look and promptly say "that looks gross, I want a hot dog".  *insert flip out moment here*
To be fair, I shouldn't say my "kids"… because my son is the human disposal… he will eat just about anything, and in large amounts!  There are some nights I swear he eats more than I do… which honestly, is hard to do… Mama likes to EAT!  He is, however, picky about what he wants on certain nights.  And my daughter used to be a fantastic eater, and still is, just ohhhhhh my lord is she stubborn!!  I shouldn't even complain because let's face it, she got it from me… but I'm constantly wracking my brain to get her to eat something that doesn't come out of a frozen bag.
Chicken is generally a safe bet, especially when I can cut it up into "nuggets" and voila… she'll eat, especially with some dipping sauce.  We eat a good deal of chicken around here 🙂
This chicken… it is beyond addictive and you'll want it alllllll the time!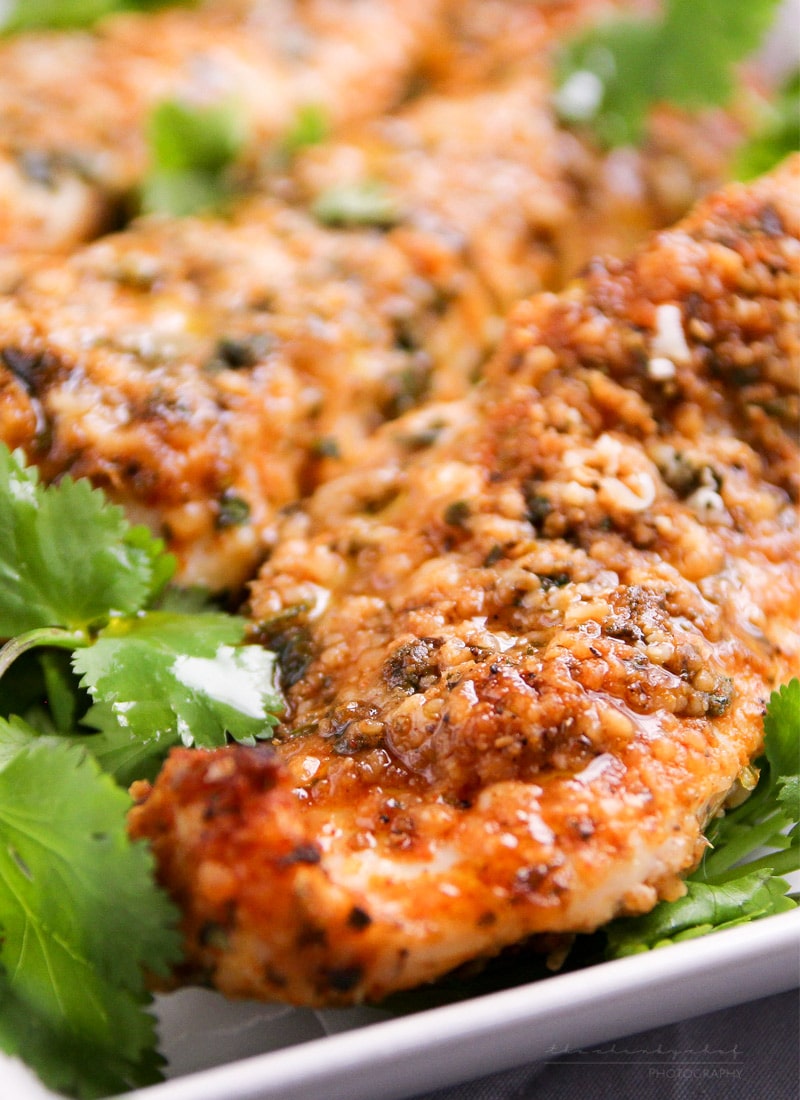 Does that look yummy or what?!  But wait, it gets even better!  These chicken tenders aren't breaded… that's right… no breadcrumbs, no panko… zero bread (bring on the low-carb!).  A mix of Parmesan cheese and a variety of spices combine to make the "crust" on these baked chicken tenders.  And what a delicious crust it is!!
These chicken tenders are also baked, so no babysitting them in a skillet… just pop them in the oven and relax.  Okay, maybe not relax, because odds are you're fixing something else to have alongside the chicken… but at least you don't have to fuss with the chicken while you're working on the side dish 🙂
Okay, here's the breakdown… just mix up your cheese and spices in a large dish and set aside, and melt some butter in a microwave-safe dish.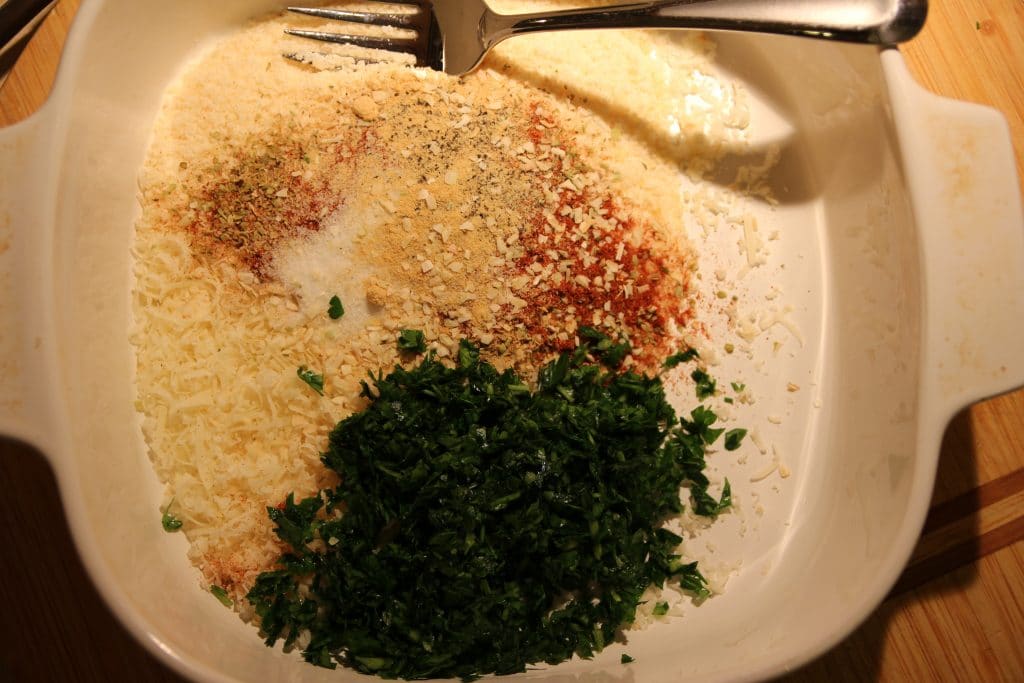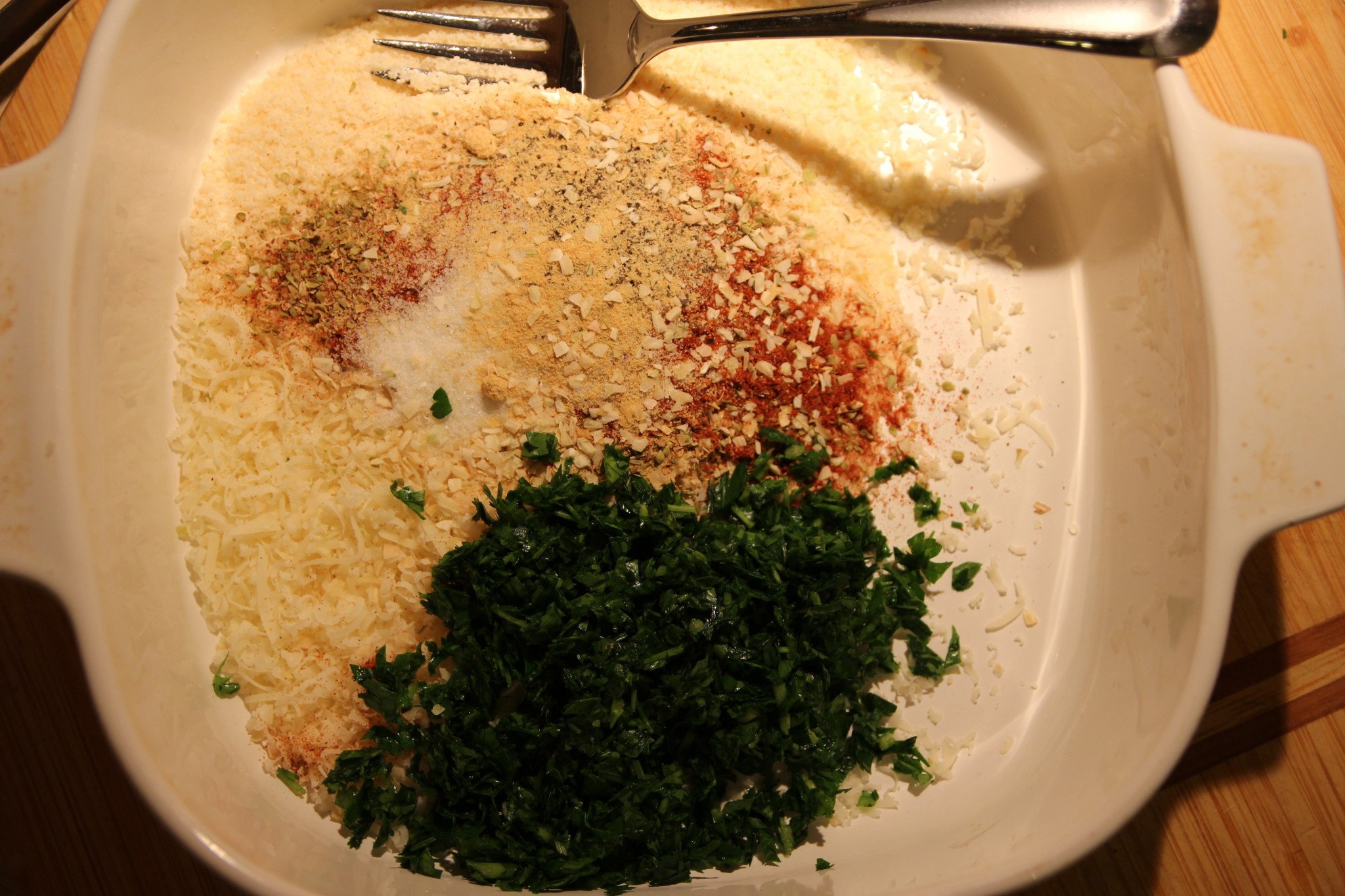 Dip each chicken tender in the melted butter (seriously, how can you go wrong dipping chicken in butter first!), then roll it in the spice mixture and place in a foil-lined pan.  Repeat with remaining chicken tenders and bake for 20-30 minutes.  That's it!  So simple right?  Plus it's a fun one that your kids could help you with… they'll love it! 🙂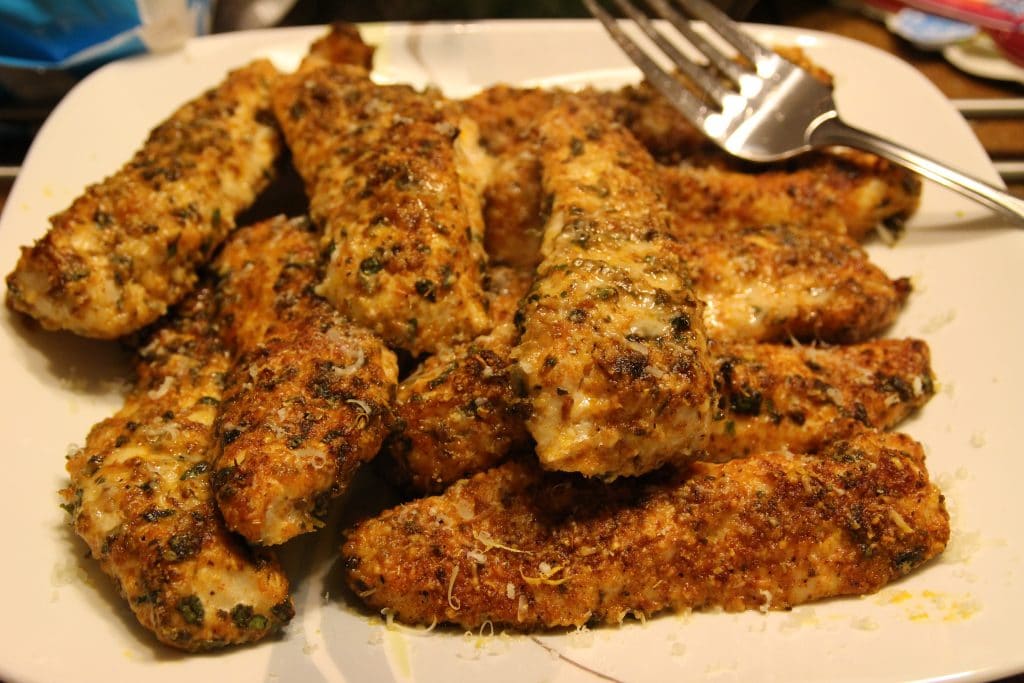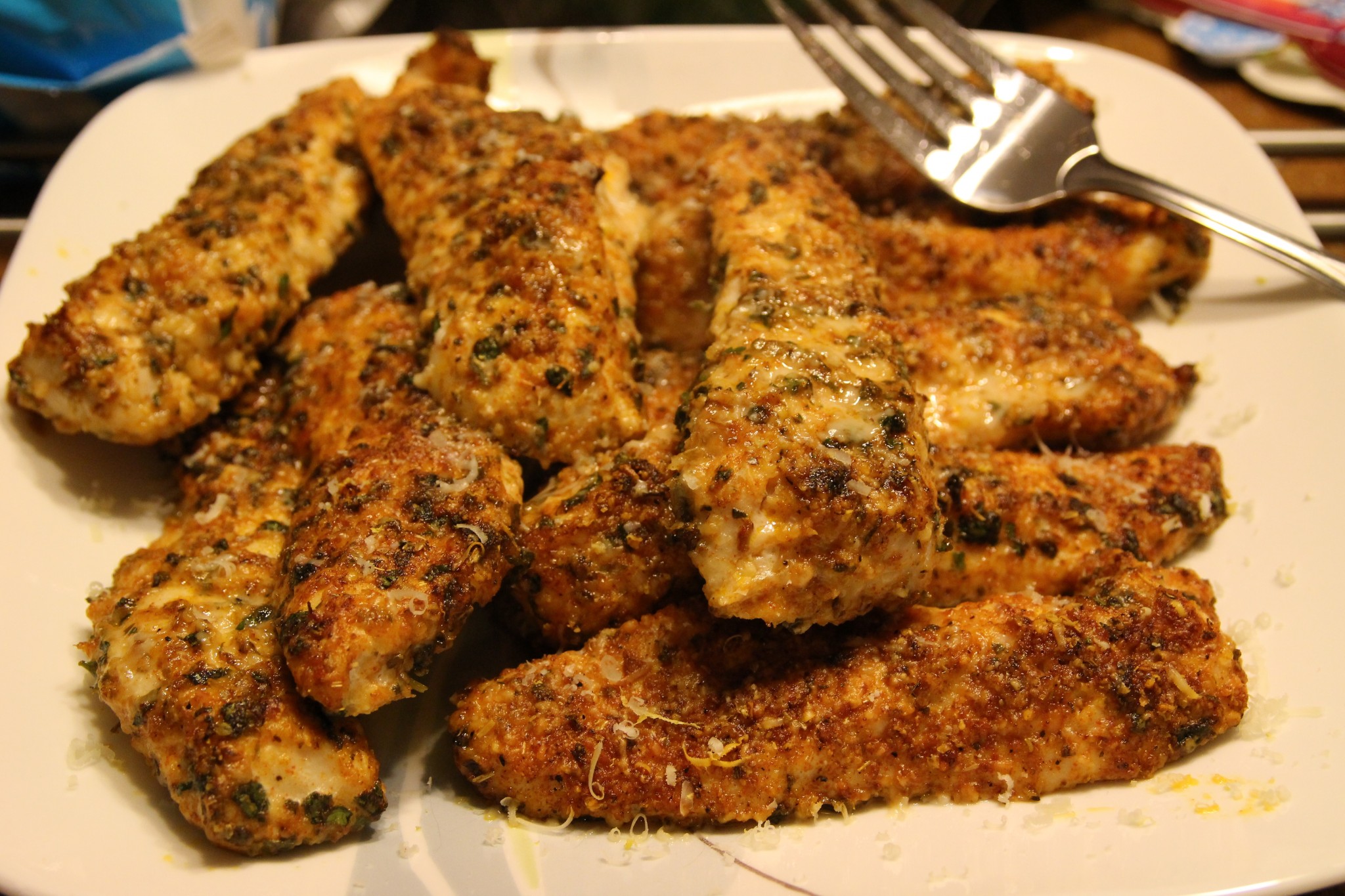 These got gobbled up pretty quickly!  It was lucky I was able to save a couple of tenders for the pictures the next day 😛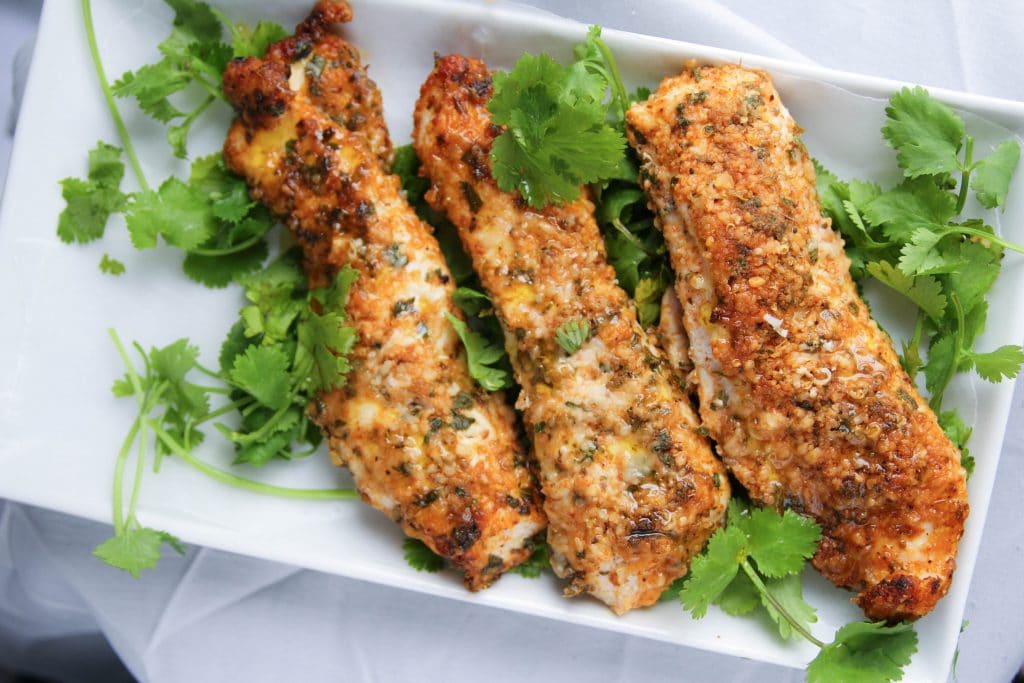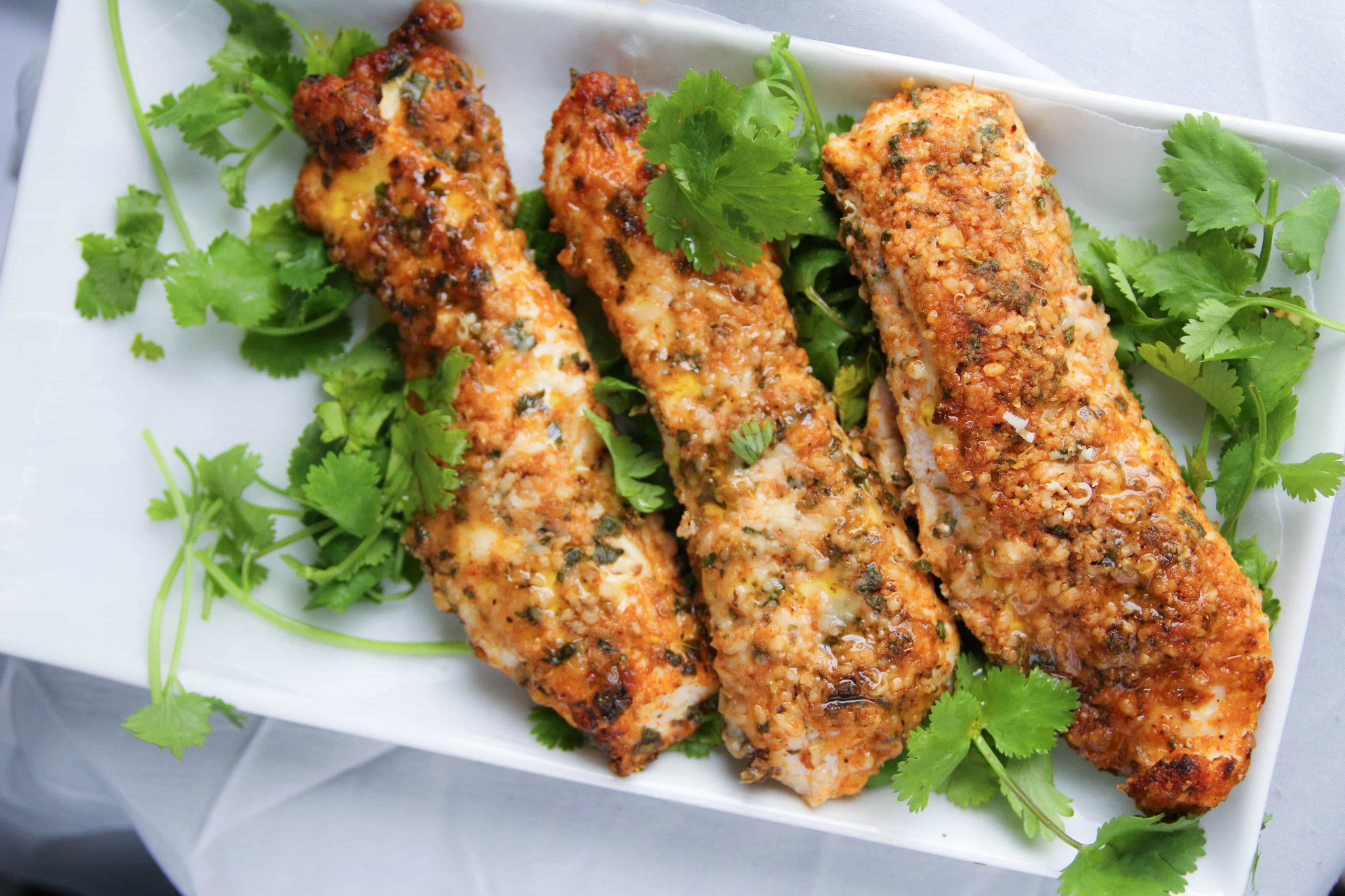 Recipe adapted from Food.com 
I want to share that the original name of the recipe on Food.com was Heroin Chicken Tenders, and out of respect for that recipe creator, I originally kept the same name when I shared them.  I have since re-named this recipe, but unfortunately the URL still reflects the original name.  Any nasty comments pertaining to the name of the recipe will be deleted.  I'm sure the original recipe creator named them before heroin was as prevalent a problem as it is today.  No one is in poor taste here, just trying to share recipes 🙂
I love serving these with some 3 ingredient slow cooker ranch mushrooms, super crispy parmesan and garlic potato wedges, or a great Caesar salad with homemade dressing!
Helpful Tools for This Recipe:
---
WANT TO TRY THESE LOW CARB CHICKEN TENDERS?
PIN THEM TO YOUR DINNER OR HEALTHY RECIPES BOARD TO SAVE FOR LATER!

Did you make this? Be sure to leave a review below and tag me @the_chunky_chef on Facebook and Instagram!
These baked chicken tenders are coated in a deliciously savory crust, yet have zero breading, which makes for an awesomely low carb meal!
Ingredients
2 lbs chicken tenders
1 cup grated parmesan cheese
2 tablespoons parsley minced
1 tablespoon dried oregano
1 tablespoon paprika
1 tsp garlic powder
Pinch of cayenne pepper
1 teaspoon salt
1/2 teaspoon pepper
1/2 cup butter
Instructions
Preheat oven to 350 degrees F.

Combine all dry ingredients in a mixing bowl and set aside.

Melt butter in a shallow dish.

Dip each chicken tender in butter then roll in seasoning mixture and place on prepared baking sheet.

Bake for 20-30 minutes or until chicken is cooked through.
Want to save this recipe for later? Click the heart in the bottom right corner to save to your own recipe box!
Chef Tips
1. If you're having trouble getting your chicken tenders to crisp up, try placing a cooling rack over the top of the prepared baking sheet and placing the chicken tenders on top of the rack. You can also broil the chicken tenders for a few minutes after they're done baking.
Nutrition Disclaimer
The Chunky Chef is not a dietician or nutritionist, and any nutritional information shared is an estimate. If calorie count and other nutritional values are important to you, we recommend running the ingredients through whichever online nutritional calculator you prefer. Calories can vary quite a bit depending on which brands were used.
NEVER MISS A CHUNKY CHEF RECIPE: