---
At a time of year when beef reigns supreme, I like to serve things a bit more non-traditional… like pork! This collection of pork recipes is amazing!
---
Who's ready for some pork?!  This collection of mouthwatering pork recipes is full of recipes for everyday weeknight dinners, as well as fancy dinner entertaining!
Thanks to the Ohio Pork Council for sponsoring this great roundup of recipes.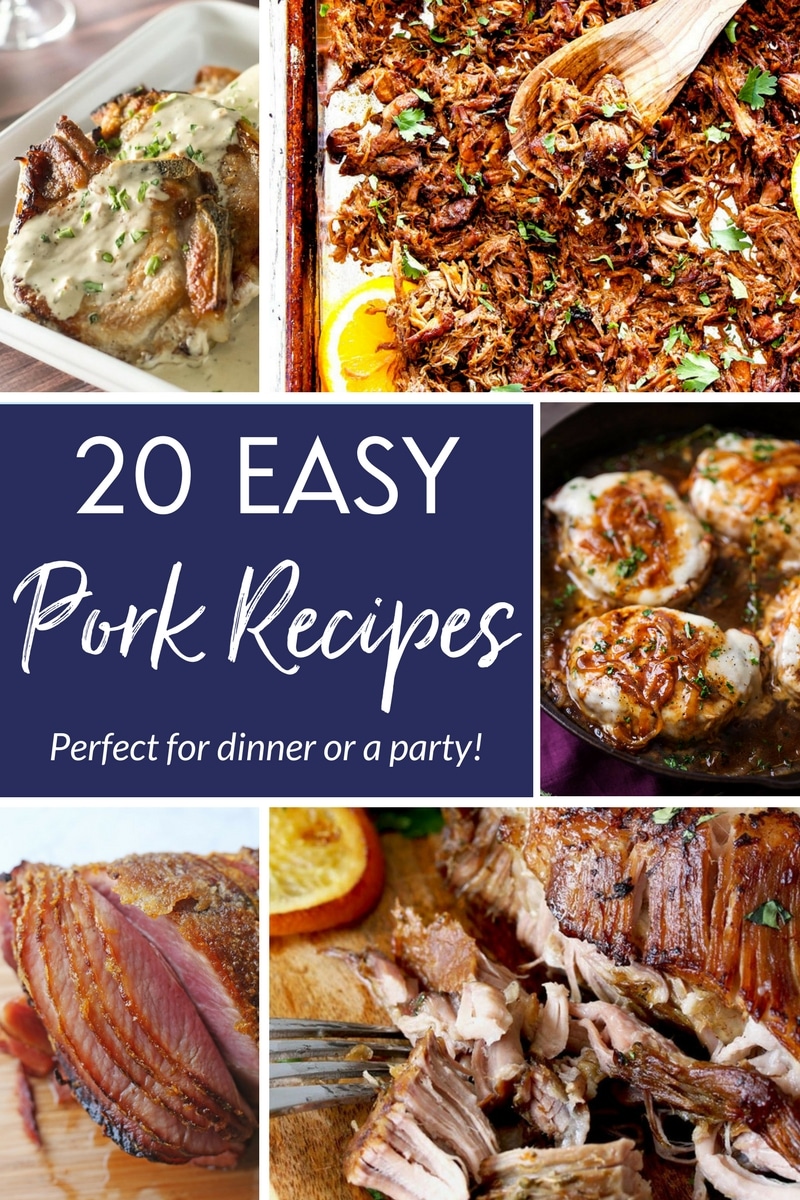 Pork.  The other white meat.  Are you a fan?  I'll be honest with you… growing up, I wasn't.  As an adult I look back and realize that I just had no idea what I was missing!  I love how pork is a blank canvas… ready and waiting for any flavor you want to give it.  Here I've compiled a list of 20 of my favorite pork recipes (it was hard to narrow it down!), which are incredibly flavorful, and perfect for a variety of occasions!  Parties, weeknight dinners, holiday recipes… this list has it all.
Let's get started!
These oven roasted pork chops with mustard sauce look amazing for a weeknight dinner!  Just look at that glossy sauce!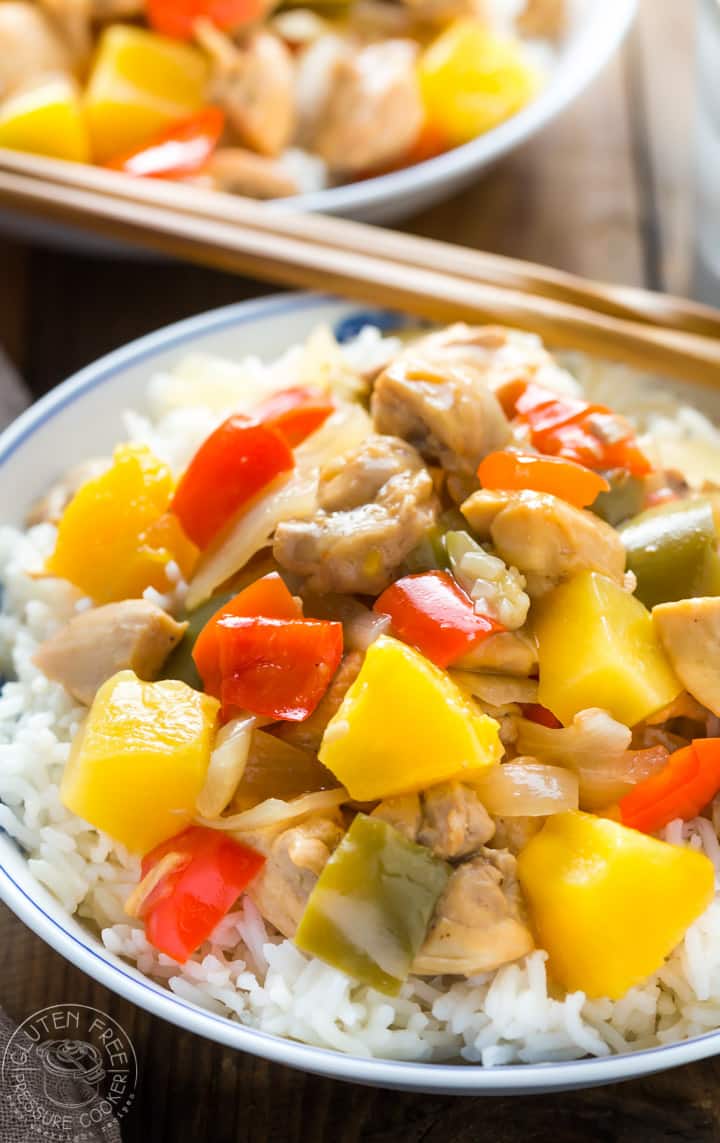 Sweet and Sour Pork, made in the pressure cooker!  I love that this recipe is also paleo and gluten free!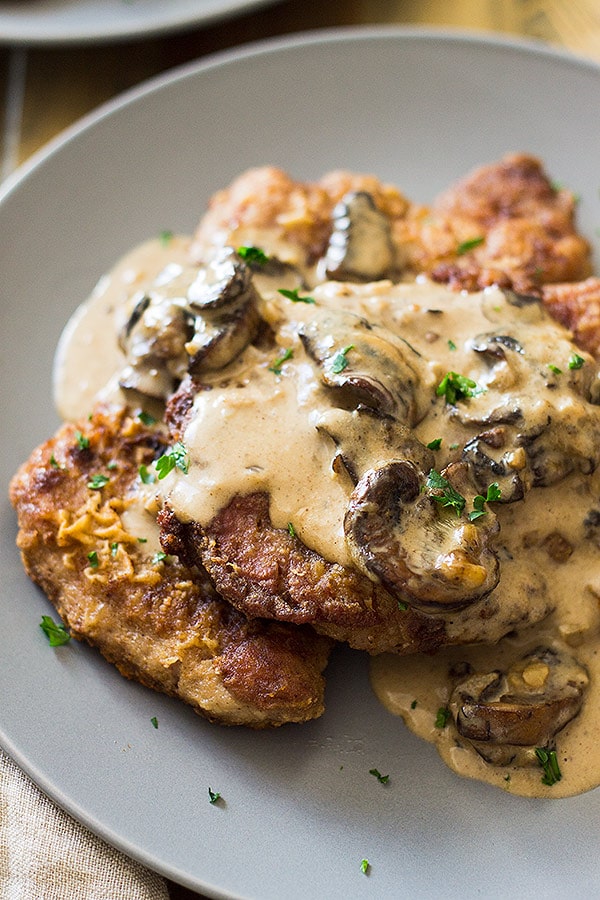 I love this pork version of a chicken classic… Pork Marsala!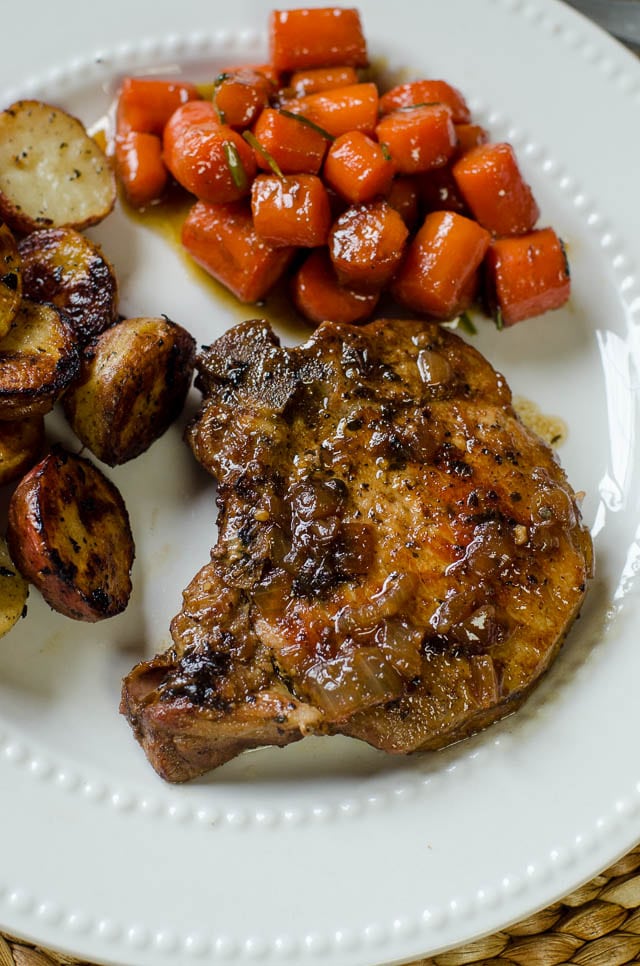 These skillet braised pork chops have me drooling.  I mean, that sauce is EVERYTHING!!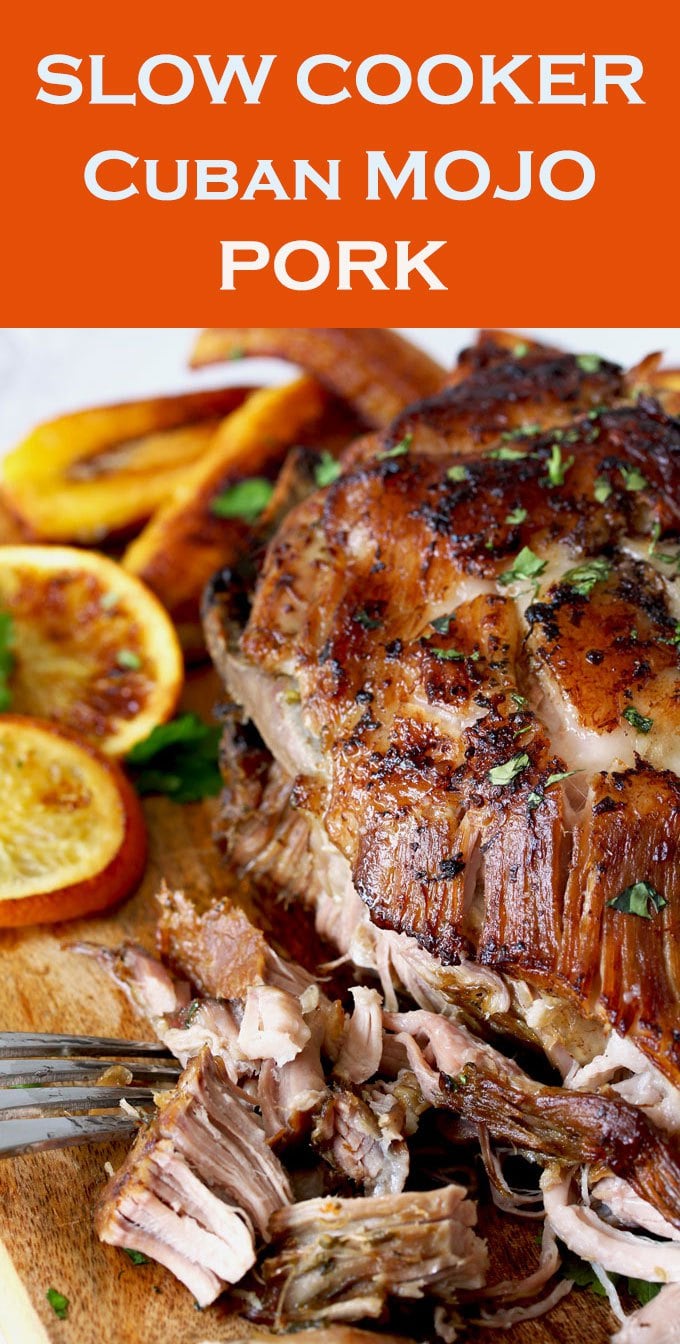 Slow Cooker Cuban Mojo Pork… I mean there just aren't enough delicious adjectives to describe the flavors going on here!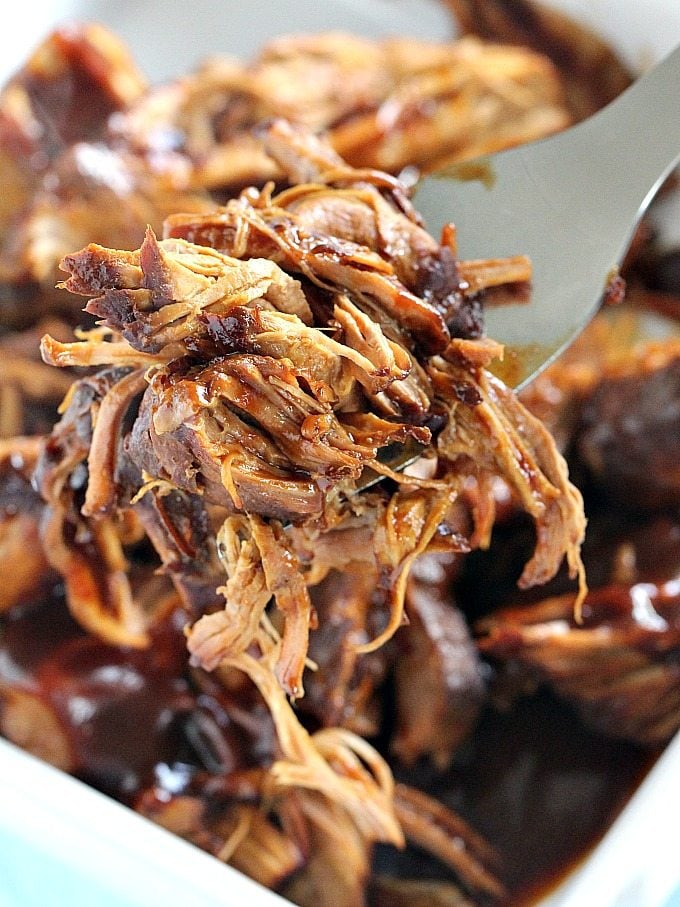 Pressure Cooker Pulled Pork is my new favorite way to enjoy this classic meal!  Perfect for sandwiches, sliders, tacos, you name it!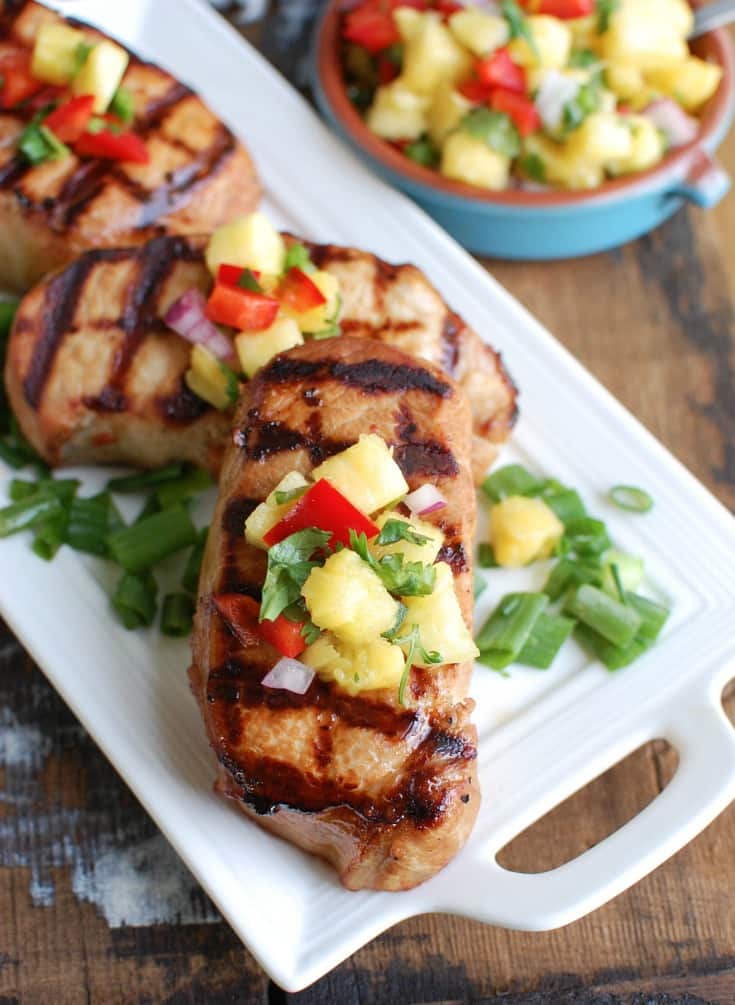 These Grilled Hawaiian Pork Chops look like a great way to bring some summer flair into the cold winter months!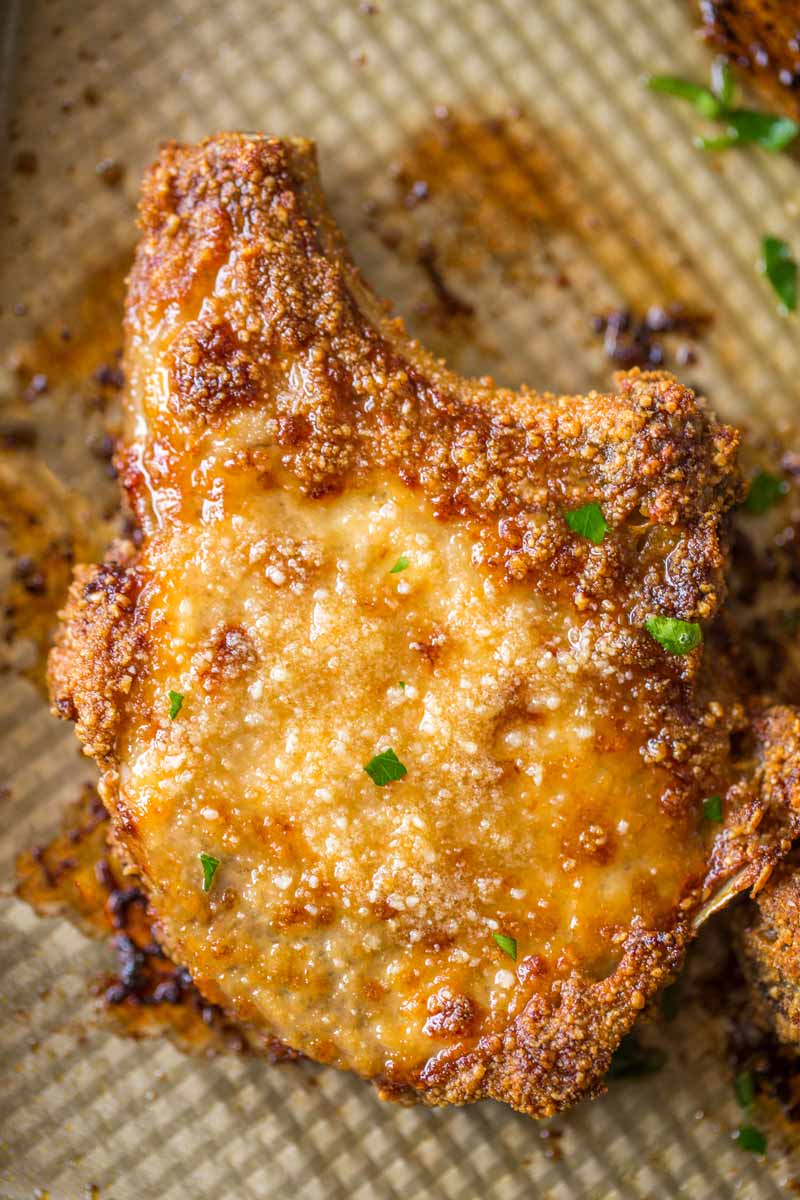 These homemade Shake and Bake Pork Chops are the meal your family deserves!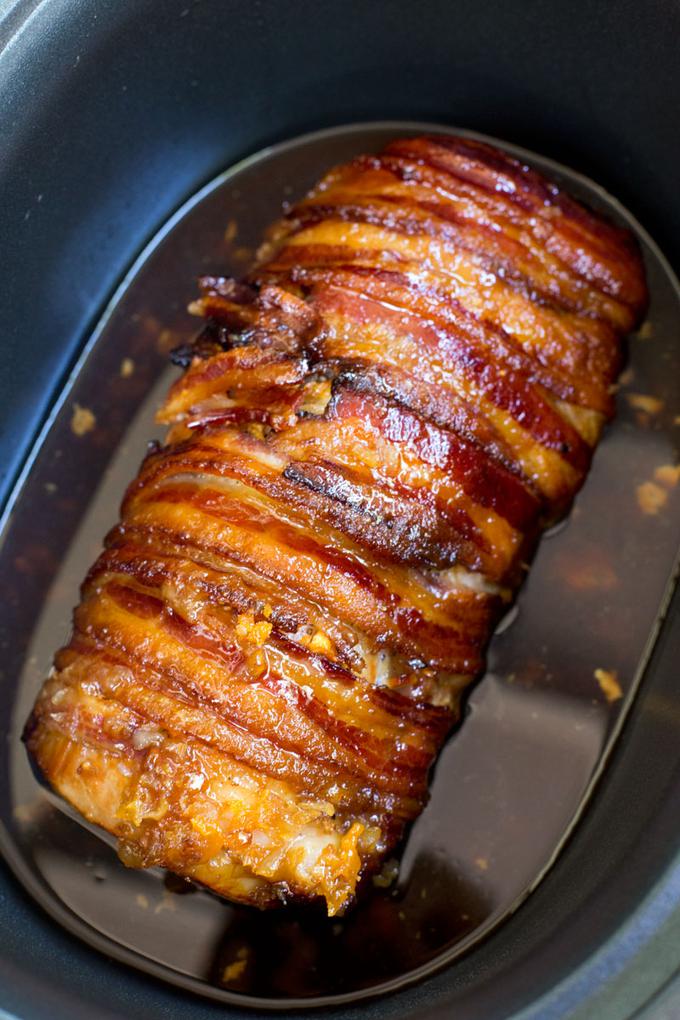 Doesn't this Bacon Garlic Pork Loin look absolutely AMAZING?!  And it tastes even better!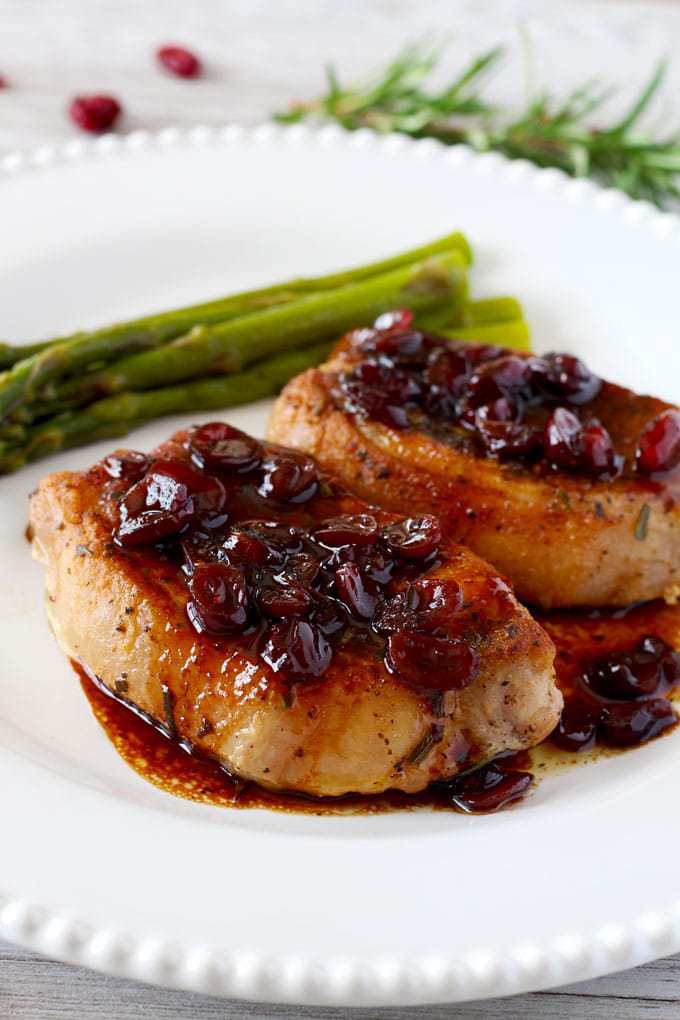 These Pork Chops with Port Wine Cranberry Reduction add sophistication and elegance, while still being easy to make!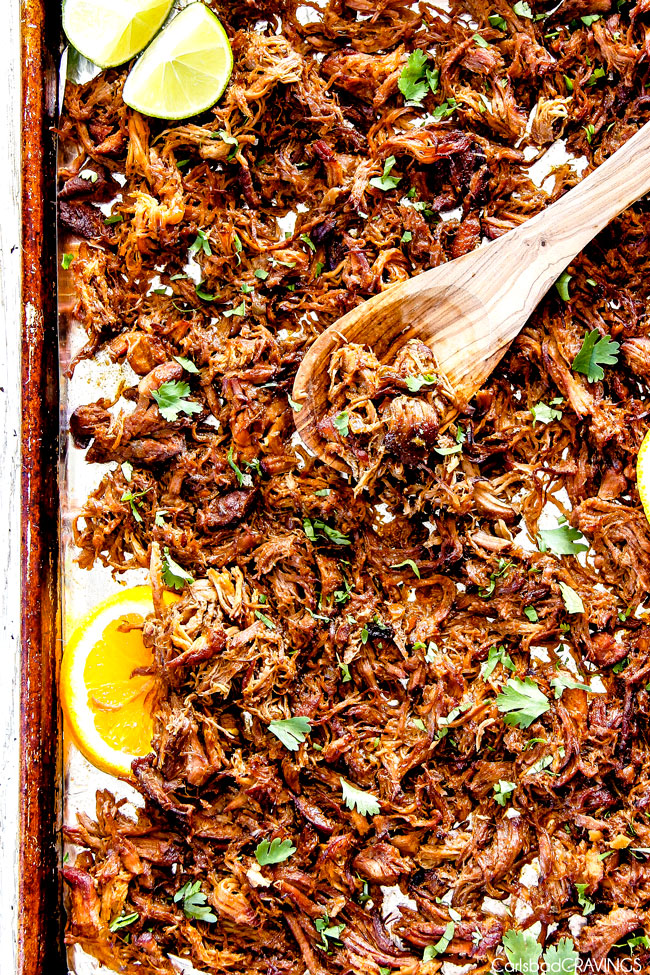 If those Pork Carnitas don't make your mouth water, then I don't know what will!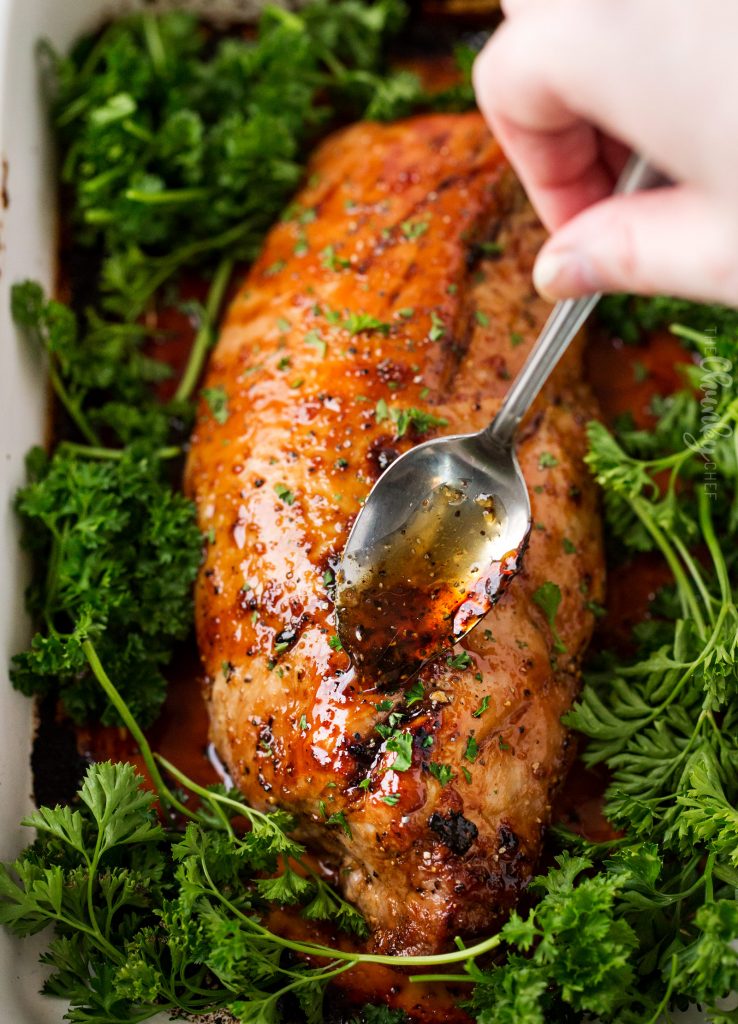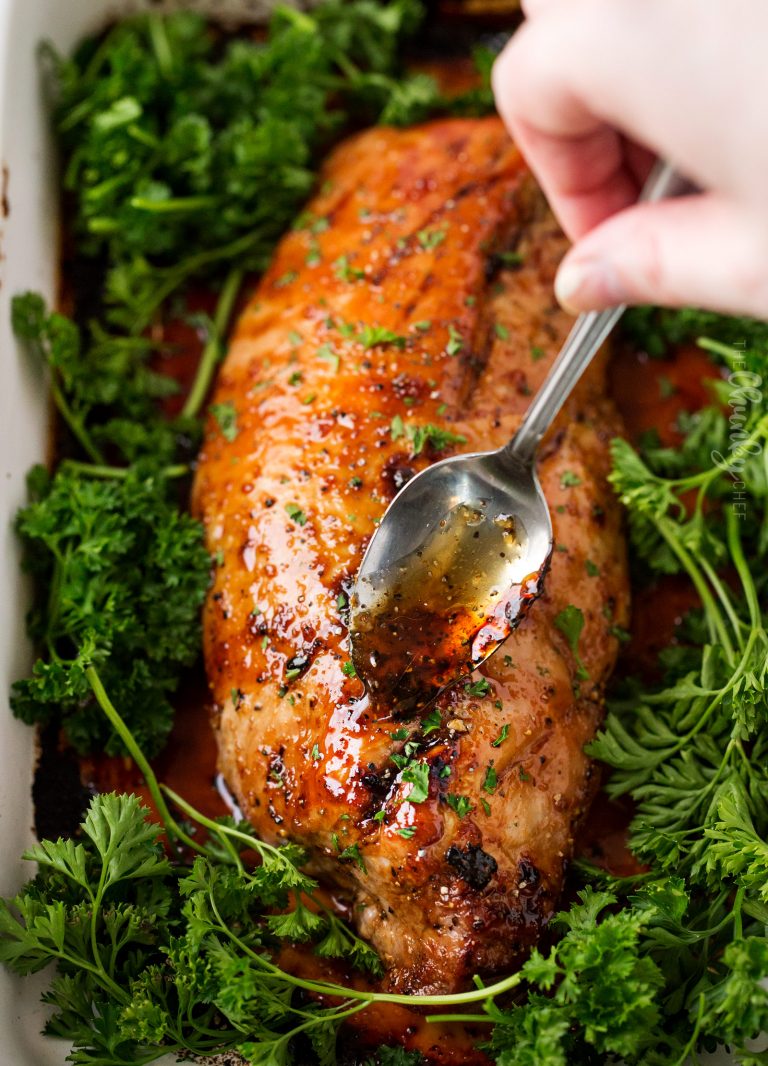 This Ginger Honey Roasted Pork Tenderloin is perfect for a weeknight dinner!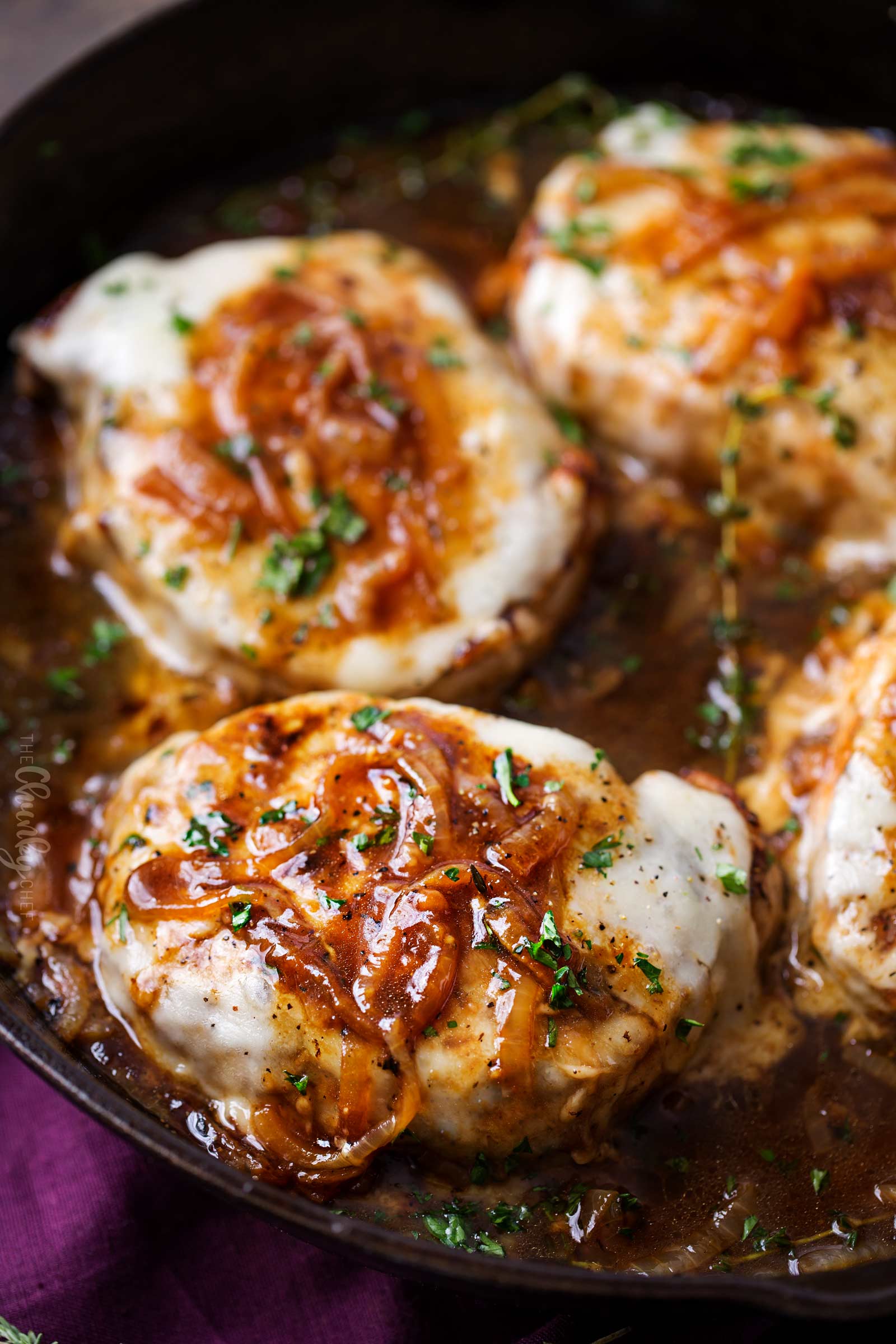 Speaking of a weeknight dinner… these One Pan French Onion Smothered Pork Chops are another fabulous option!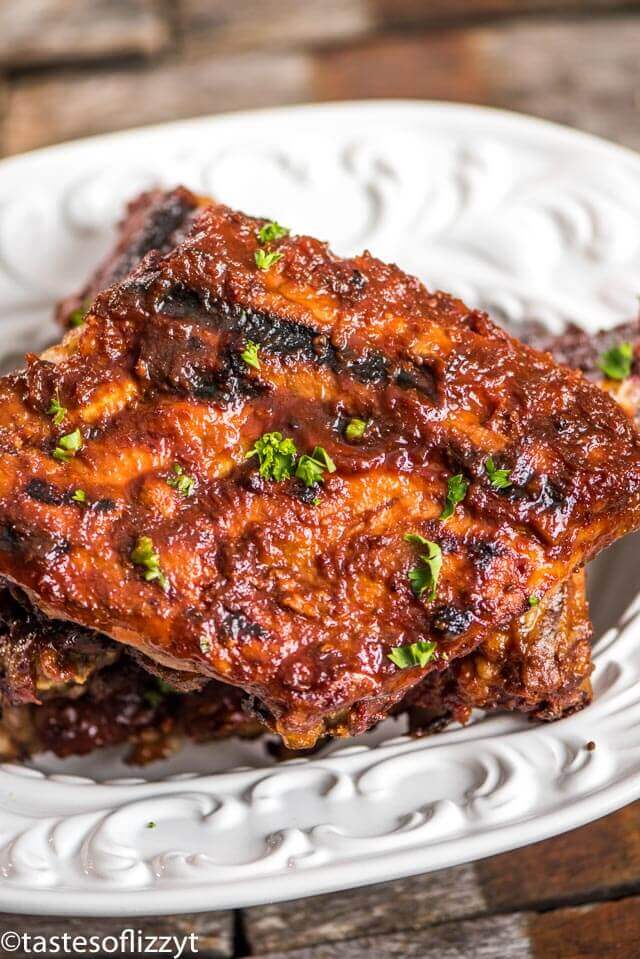 Take the mystery out of ribs with this easy way to get fork tender ribs!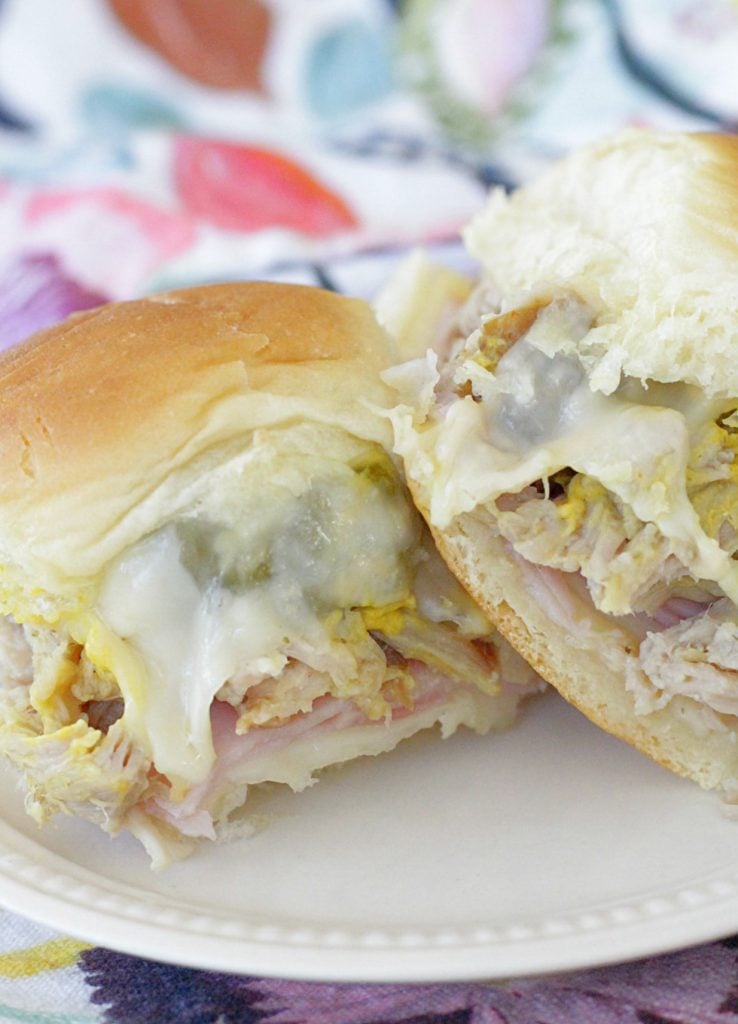 Ready for a party?  These Slow Cooker Pork Cubano Sliders are sure to be a huge hit!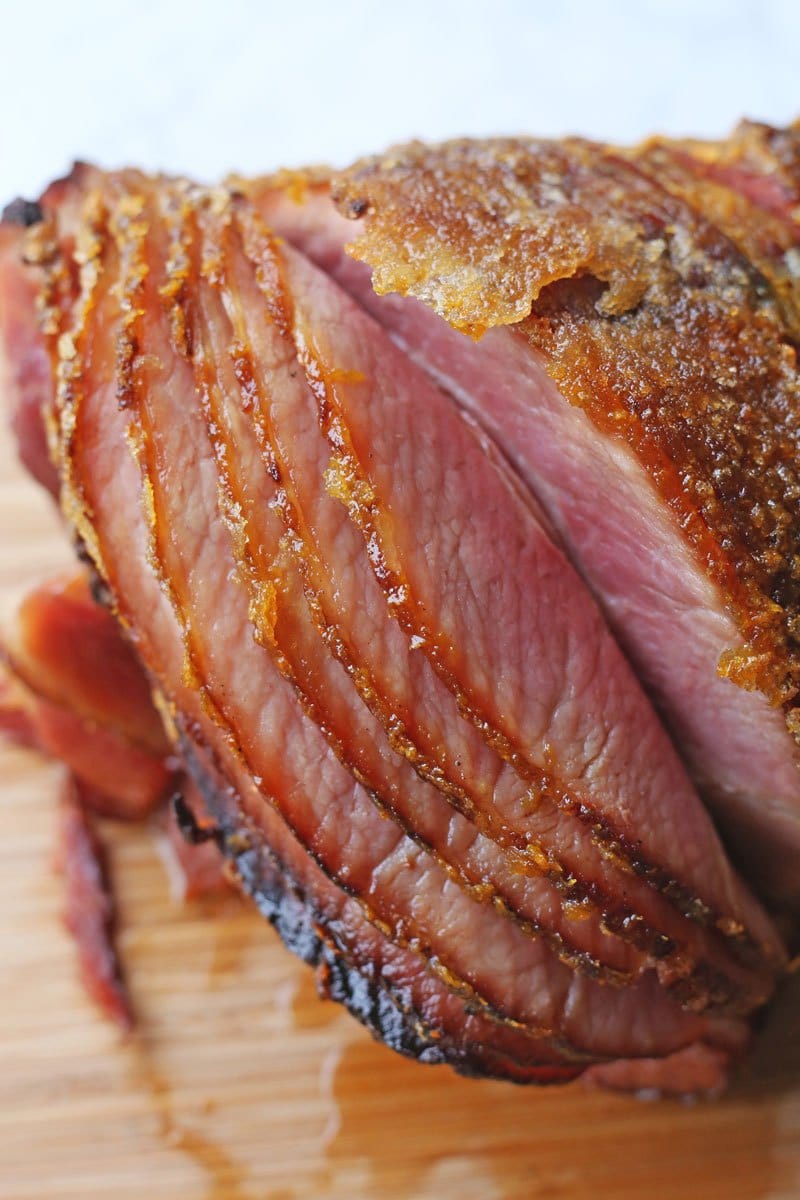 Just in time for the holidays, this Bourbon Cinnamon Glazed Ham is calling you!!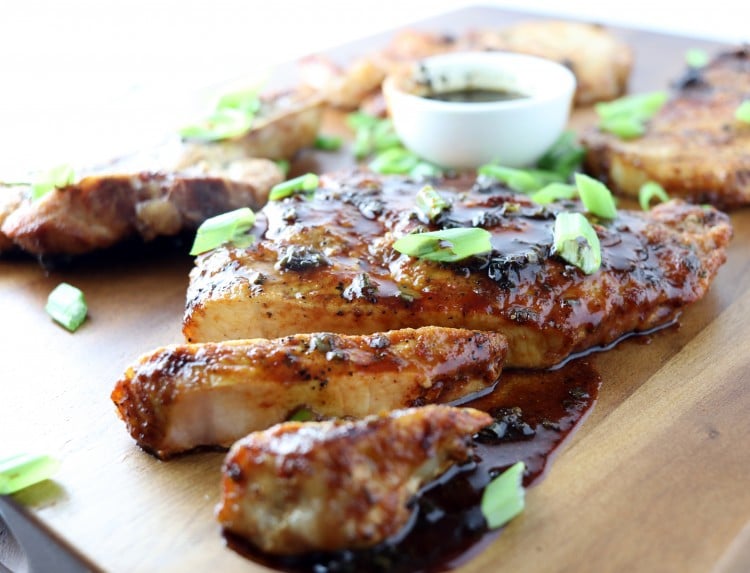 Tired of the same old pork chops recipe?  Try this Korean Grilled Pork Chops recipe!!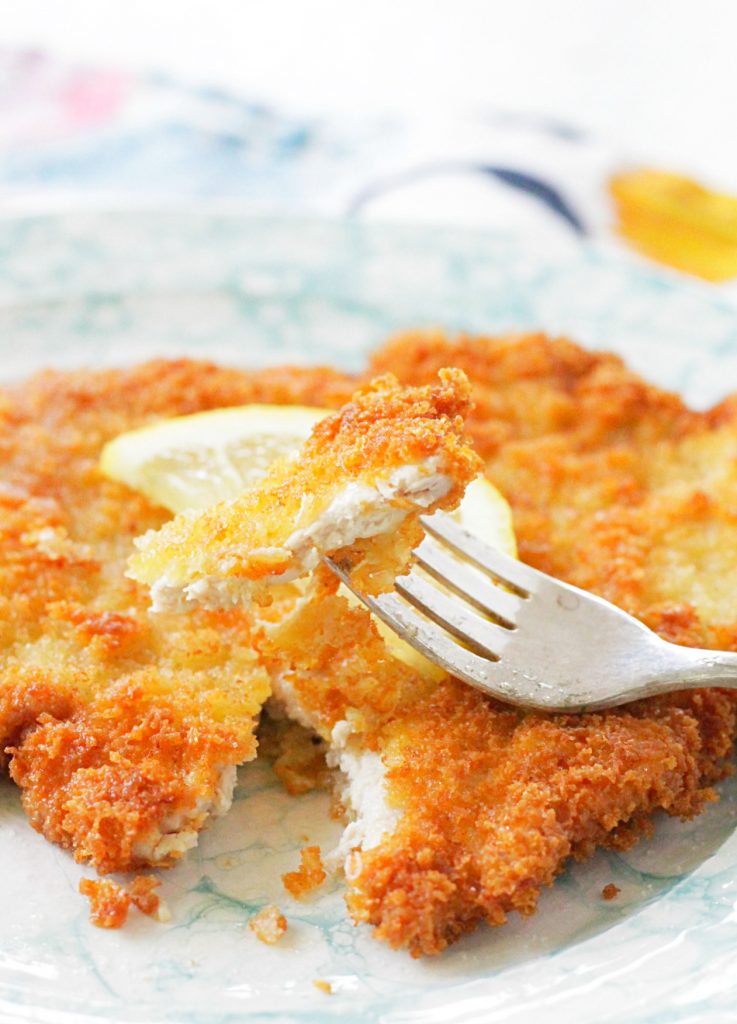 This crispy Pork Schnitzel is a family friendly way to enjoy pork!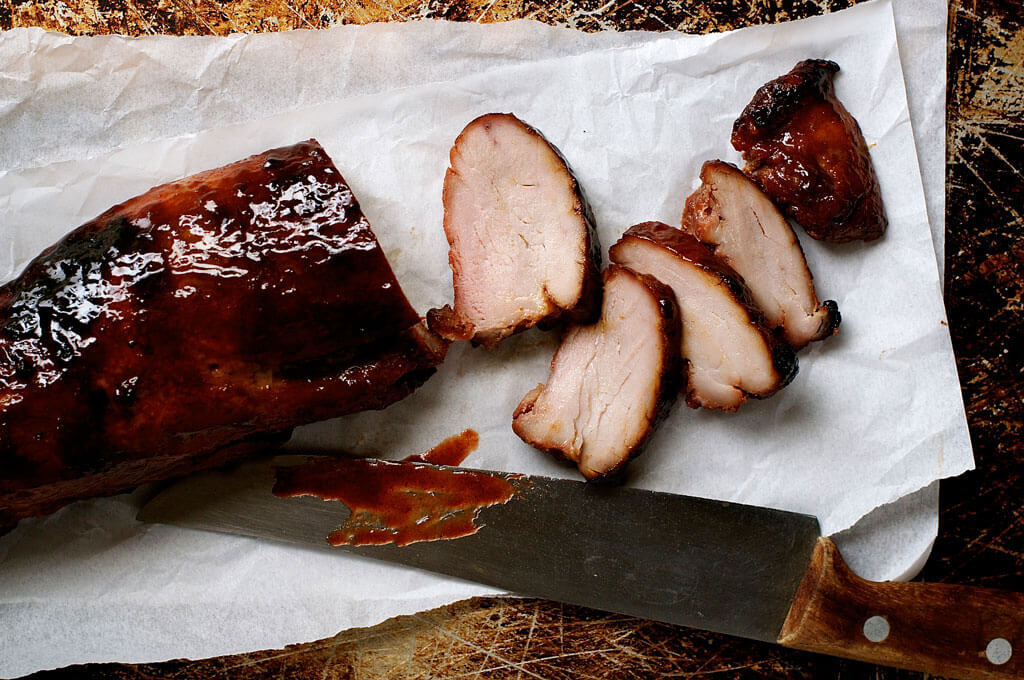 This Chinese Barbecue Pork (Char Siu Pork) is authentic and lip-smackingly delicious!!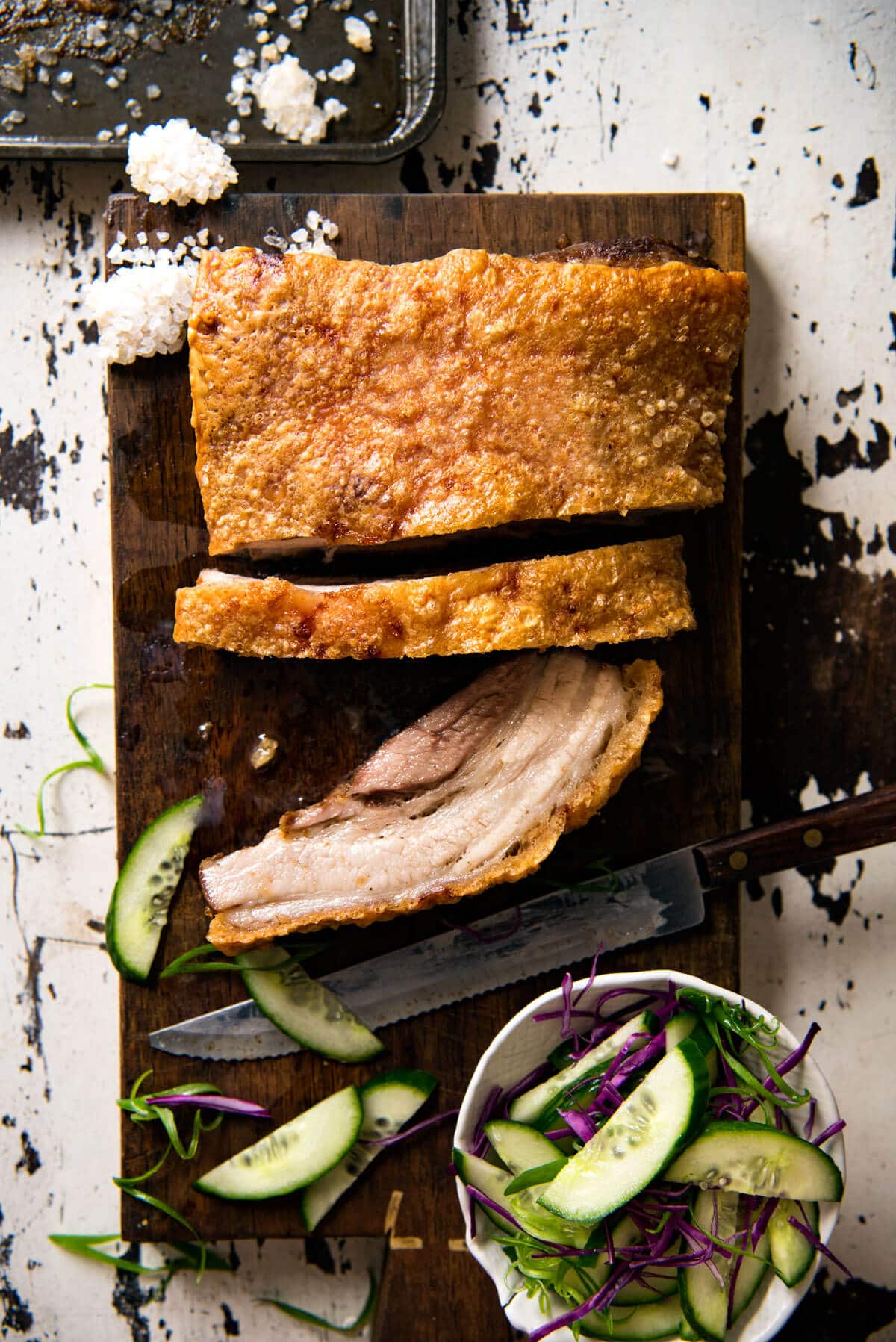 Have you ever tried pork belly?  This Crispy Chinese Pork Belly is an amazing way to enjoy it!!
---
WANT TO TRY THESE PORK RECIPES?
PIN THEM TO YOUR DINNER OR PORK BOARD TO SAVE FOR LATER!