---
Take all the hassle out of the classic chicken and bacon Alfredo by picking up the new Prep+Pared meal kit from Kroger!  Kit to fork in 20 minutes or less!
---
Tired after a long day at work and don't feel like all the prep work that comes with cooking?  Kroger's new Prep+Pared meal kits are the best solution to that… everything is pre-chopped, pre-measured, and ready to go!
This is a sponsored conversation written by me on behalf of Prep+Pared. The opinions and text are all mine.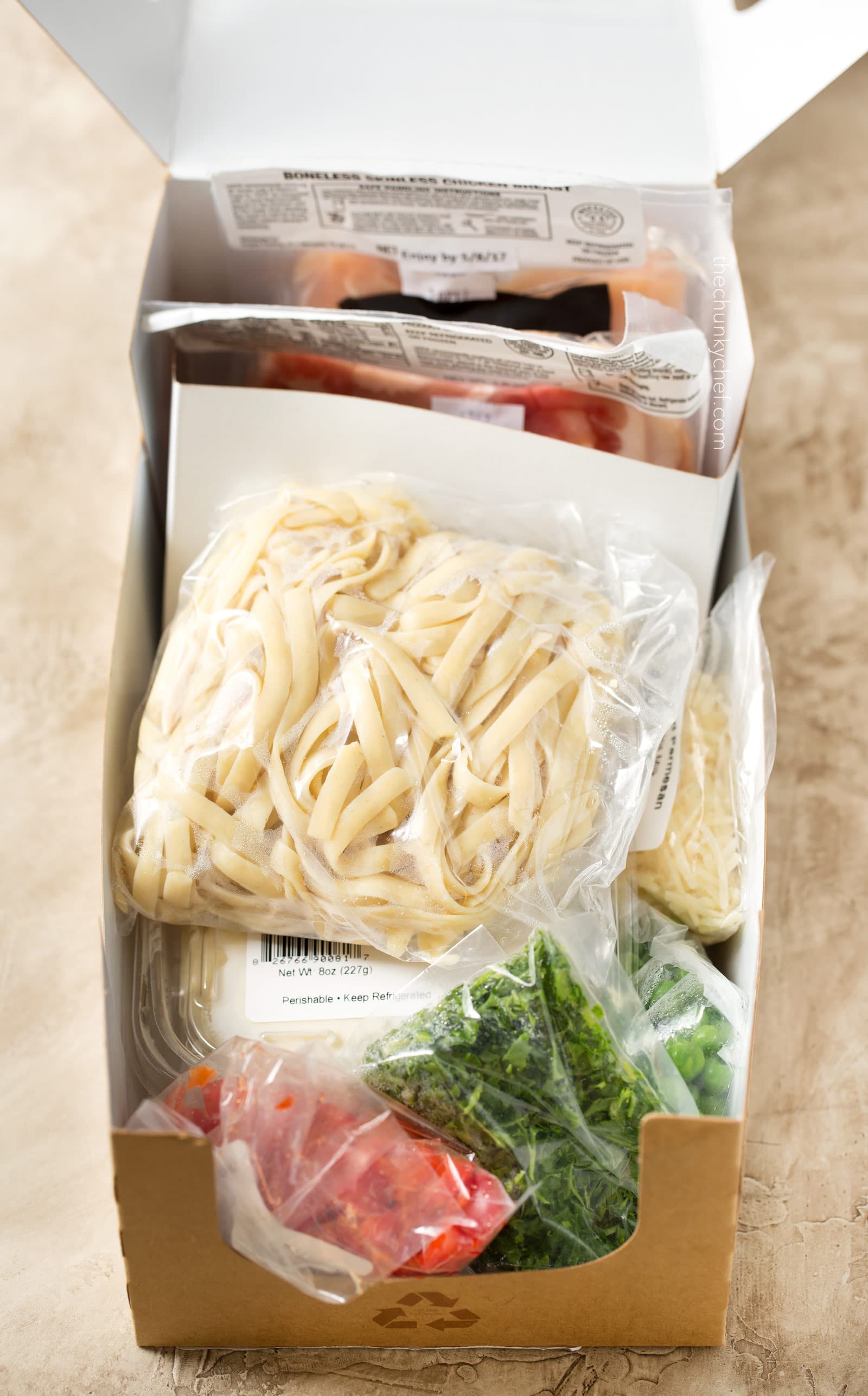 Recently, I partnered with Kroger to try out, and subsequently spread the word about their all new, in-store meal kits.  They're called Prep+Pared and I'm here to tell you, they are amazing!  Each box comes with all the ingredients needed for the recipe, all pre-measured and pre-chopped.  No more raiding your pantry to find a random ingredient!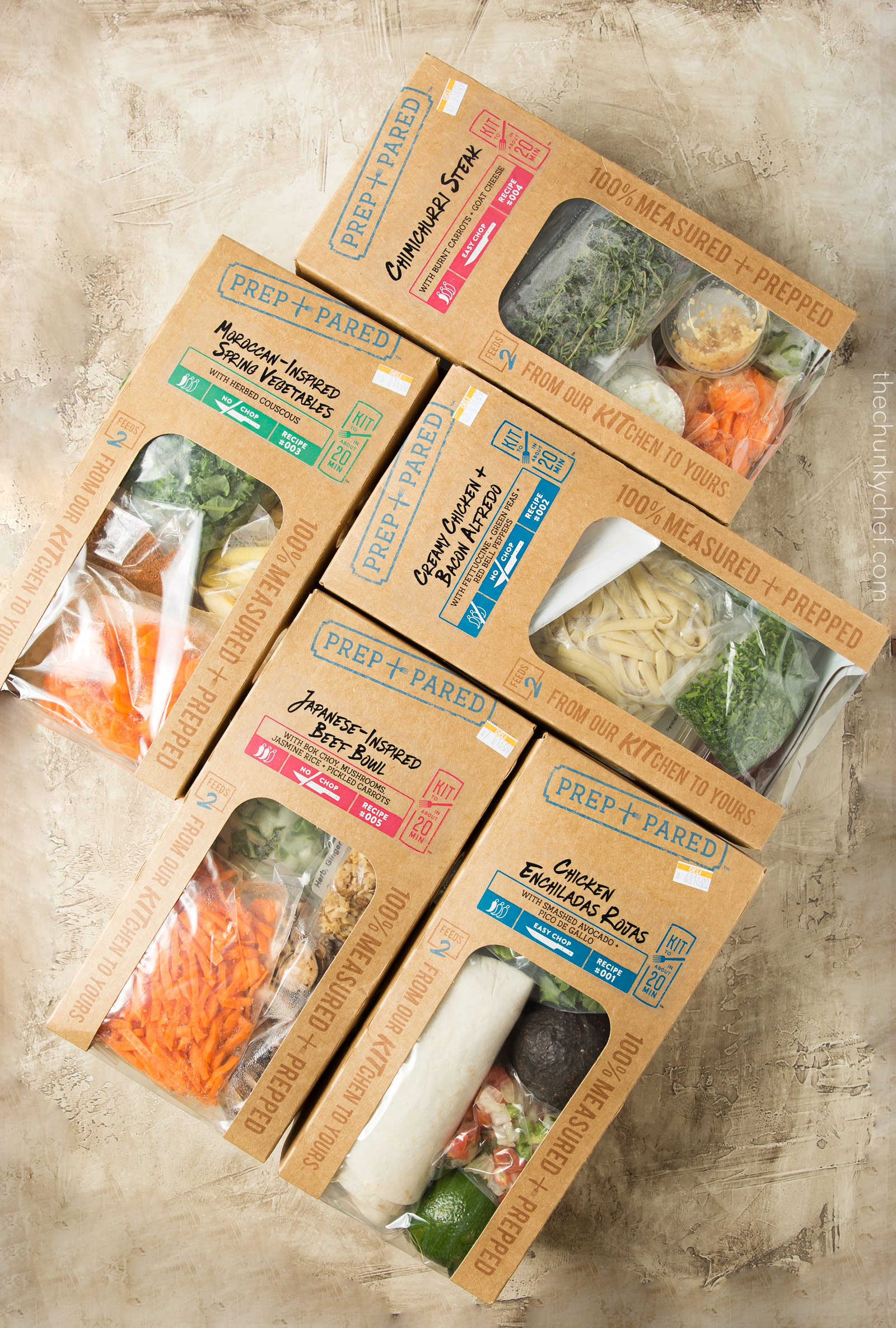 There are 5 fabulous chef designed meal kits, available right now in select Kroger locations:
Chicken Enchiladas Rojas with Smashed Avocado + Pico de Gallo
Creamy Chicken and Bacon Alfredo with Fettuccine + Green Peas + Red Bell Peppers
Moroccan-Inspired Spring Vegetables with Herbed Couscous
Chimichurri Steak with Burnt Carrots + Goat Cheese
Japanese-Inspired Beef Bowl with Bok Choy, Mushrooms, Jasmine Rice + Pickled Carrots
My favorite part about these meal kits is that they are all ready in 20 minutes or less, with no knives or cutting boards needed!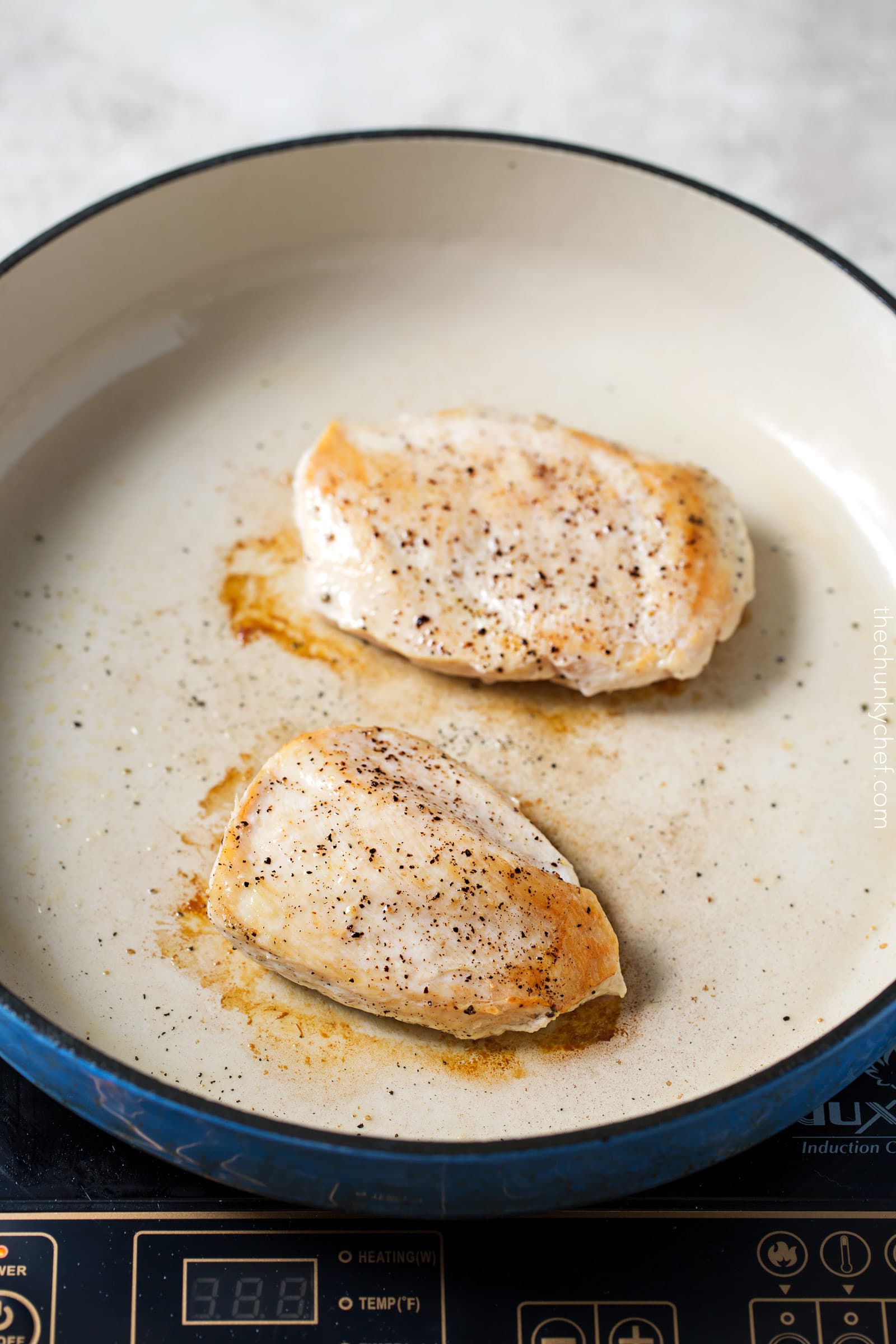 The kit I chose to feature was the Chicken Bacon Alfredo… because, well, pasta is life!
Here are a few easy step by step photos to show how easy it was to make!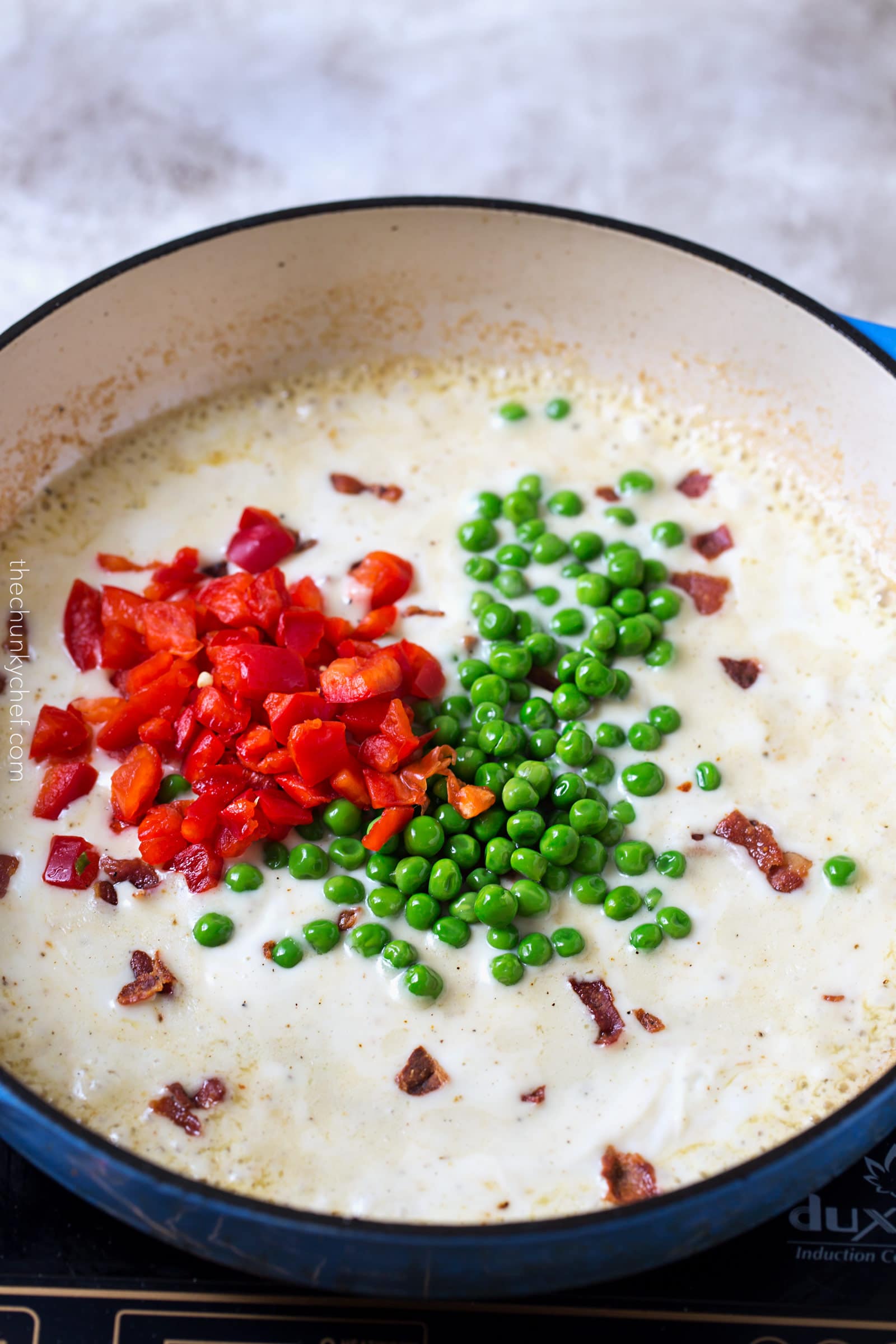 Just when you think Alfredo sauce can't get any more delicious… it's topped with crispy bacon and sweet red peppers and peas!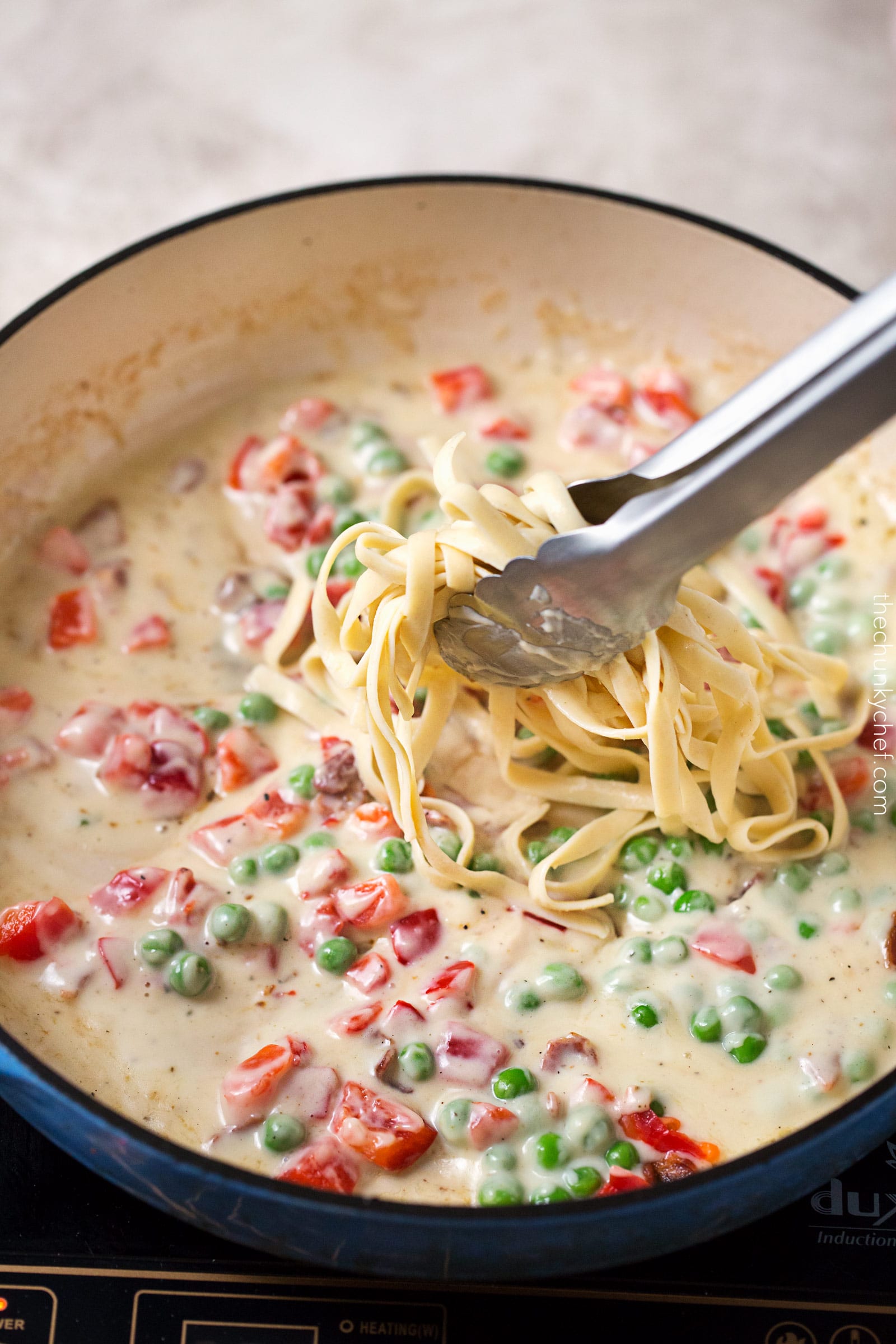 Oh yeah, fresh pasta!!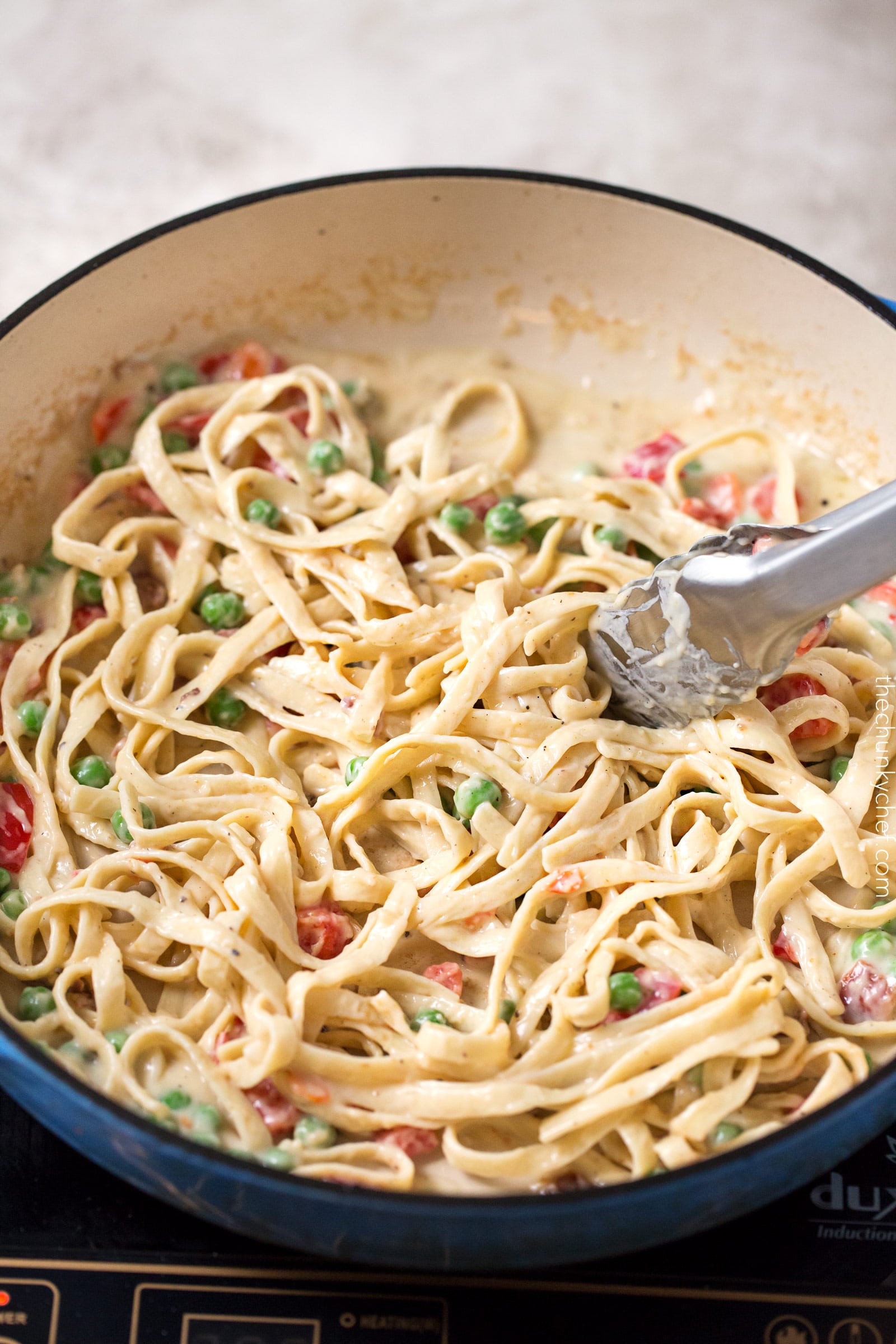 You can literally see all the great flavor here!!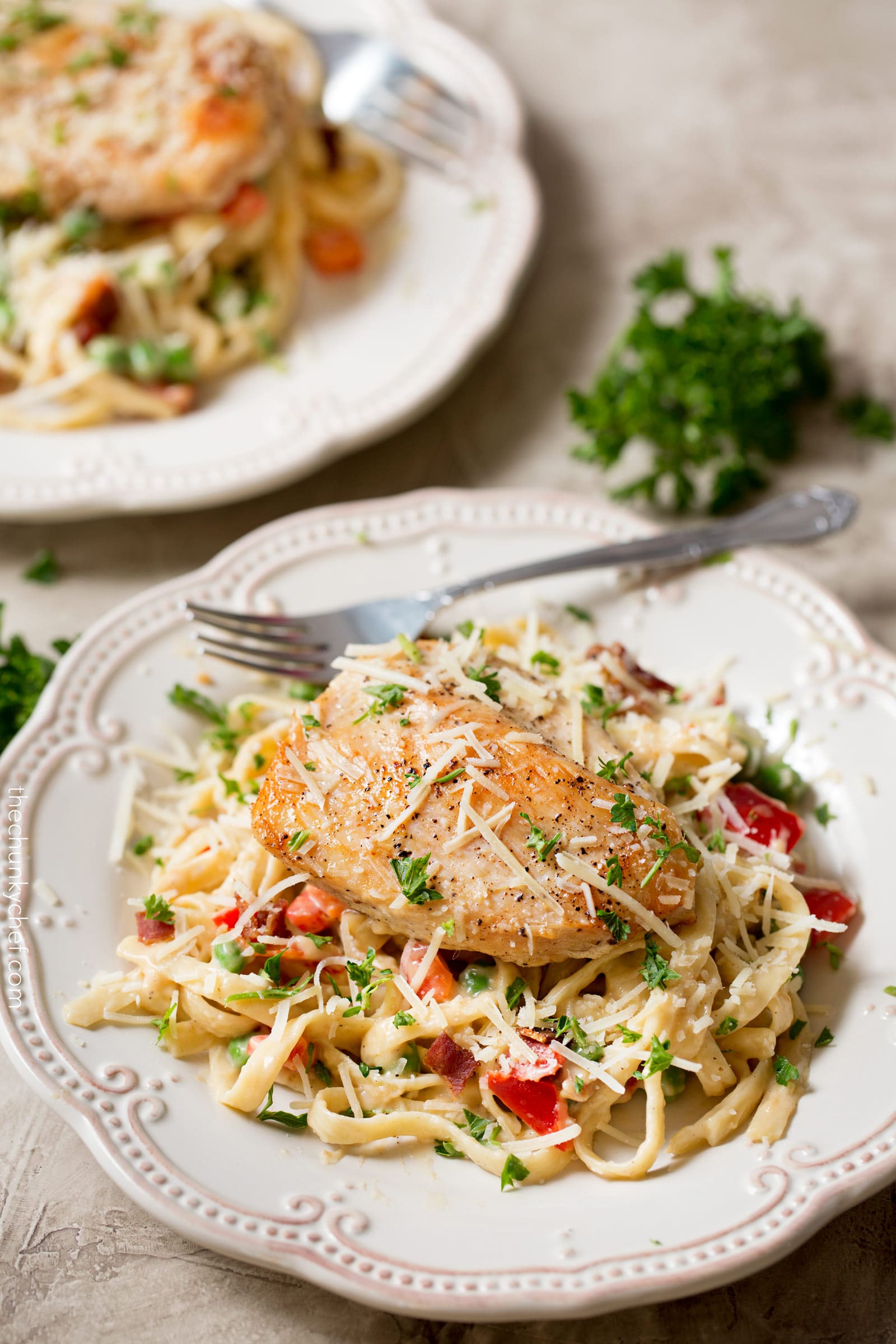 Finish off the dish with a sprinkling of the included minced parsley and shredded Parmesan cheese!
I mentioned you can find these Prep+Pared meal kits in select Cincinnati area Kroger locations, but you can expect them to roll out to all Kroger family of stores in the future 🙂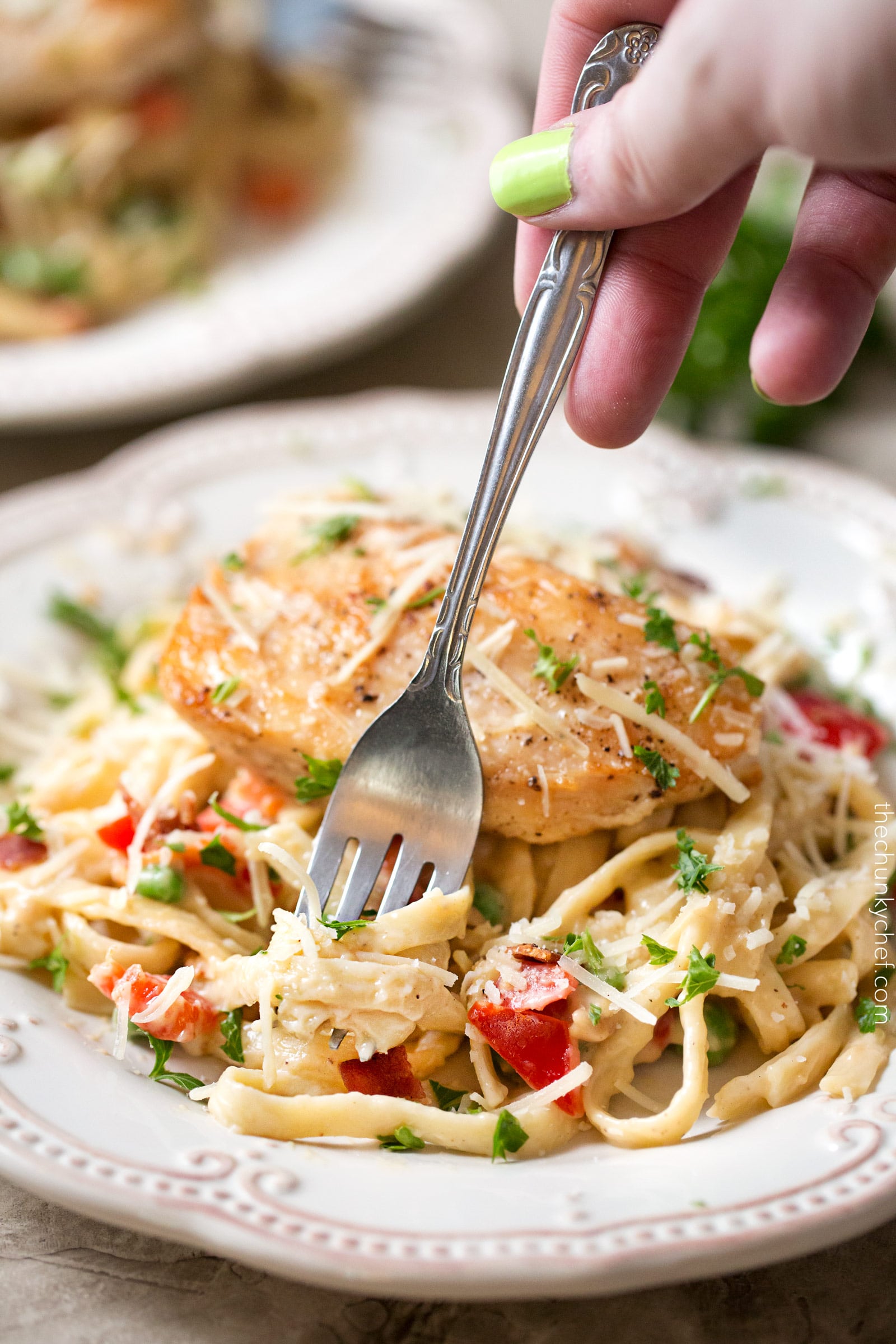 I think these Prep+Pared meal kits are perfect for anyone with a busy lifestyle, who loves fantastic, fresh, homemade meals, but doesn't have the time to shop for ingredients, measure them and do all the prep work.  At $20 per kit that feeds 2 adults, it's an economical way to have a fresh, wholesome meal without having to go out to a restaurant!
If you live near one of the select Kroger stores that are carrying these Prep+Pared meal kits, you should definitely pick one (or more!) up tonight!!  And if you don't live near one of the select stores, fear not, they'll be coming soon!
Here's the exclusive locations where you can find the Prep+Pared meal kits:
Sharonville, Cincinnati Store (both in-store and ClickList)
Oakley, Hyde Park & Harper's Point Cincinnati
---
Let's Connect!
You can find me on Facebook, Twitter, Pinterest, and Instagram, so follow me if you'd like… I love keeping in touch with all of you 🙂