Chicken Stuffed Crescent Rolls with Broccoli Cheddar Rice Cups
Helloooooo comfort food!  This is a family favorite and a greatly customize-able recipe.
http://inspiredreamer.com/crescent-chicken/ 
http://fountainavenuekitchen.com/baked-cheddar-broccoli-rice-cups/
You could easily use any leftover chicken you have from another meal, or add your own spices, sauces, veggies etc.  For example, you could toss your chicken in a little bit of barbecue sauce for a different flavor, or add some fresh herbs… the sky is the limit!!  Then just roll them up like a normal crescent roll, making sure to seal the edges so all your filling doesn't fall out when it's baking.
Next, mix together your cream of chicken soup with a can of milk (use the empty soup can) and pour over top of the crescent rolls.  Here's another chance for more flavor combos… you can use any "cream of" soup that you'd like… mushroom, celery, etc.  If you're against using "cream of" soups, I'm sure you can find a quick and easy substitute 🙂
Bake them uncovered at 350 for 30 minutes and they'll look like this…
My husband loves broccoli rice casserole, so I thought I'd do a little cupcake version of it… cute little cupcakes make little picky children want to eat them 🙂  I like that the recipe uses minute rice and chopped frozen broccoli, because it makes it come together in practically no time.  Mix your cooked rice, thawed broccoli, 2 eggs, some ranch dressing and cheddar cheese, then put into a greased muffin pan.
Okay, so maybe I added a bit more than a sprinkle… who doesn't love a little extra cheese? 🙂  Bake them uncovered at 350 for 25 minutes or so, and they should easily slide out of the muffin cups.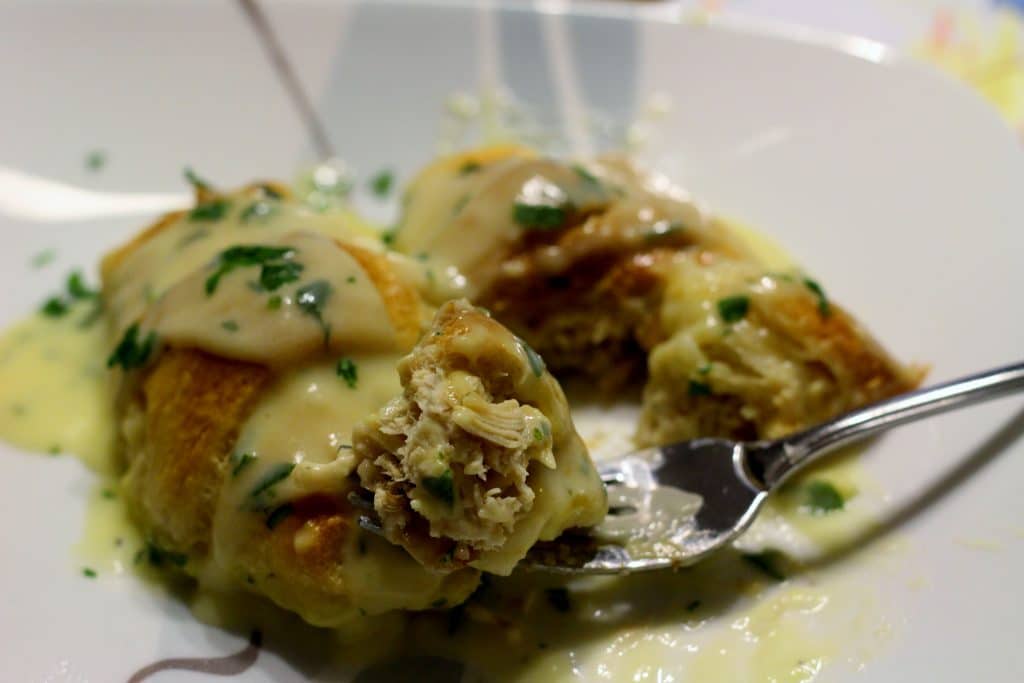 Getting hungry yet?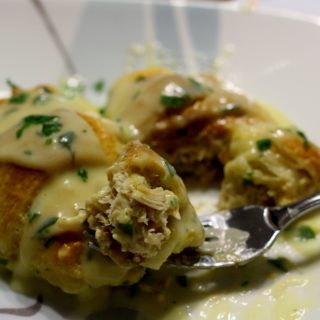 Cheesy Chicken Stuffed Crescent Rolls
There's so many variations of this recipe, it's more of a method... then you can truly make it your own!
Ingredients
1 can refrigerated crescent rolls - 8 count
2 cups cooked chicken chopped or shredded
1 cup Cheese cheddar - Colby jack, etc.
handful bacon bits
1 can cream of chicken soup
1 can milk - use the empty soup can to measure this
1 tsp garlic powder
1/2 tsp salt
1/4 tsp pepper
1/4 tsp dried onion powder
2 Tbsp fresh parsley minced
Instructions
Preheat your oven to 350 degrees. Mix soup with milk and spices and parsley.

Separate the crescent roll dough into the perforated triangles. Add chicken, cheese and

bacon bits to the wide end of each crescent. Roll up into crescent roll shape, tucking in the

sides to hold the filling in.

Place into a greased 13x9 baking dish. Pour soup mixture over the top of the rolls.

Bake, uncovered, for 30 minutes.
Notes
** Change this up to meet your tastes... the basic recipe is crescent rolls, chicken, cheese, cream of chicken and milk. I added the additional seasonings, herbs and bacon bits.
** Don't have any leftover chicken? Don't fret. Either cook some any way and using any flavors you'd like, or pick up a rotisserie chicken from the store and shred it.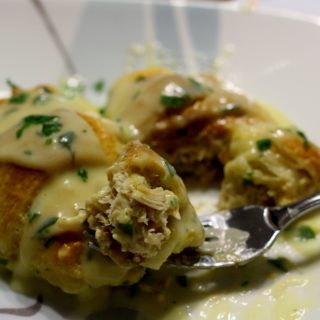 Broccoli Cheddar Rice Casserole Cups
Broccoli rice casserole is a favorite for many people, here's a fun way to change up such a classic dish!
Ingredients
1 cup Minute rice
1 cup chicken stock
1 box chopped frozen broccoli thawed and excess water squeezed out
3/4 cup cheddar cheese divided
1/4 cup ranch dressing bottled or homemade
2 eggs beaten
1/2 tsp salt
pepper to taste
Instructions
Preheat oven to 350 degrees. Cook rice, according to the package, but instead of water, use

the chicken stock.

Place cooked rice in a bowl to cool. Add broccoli, ranch dressing, eggs, salt, pepper and 1/2

cup of the cheddar cheese. Stir well.

Grease a muffin tin, add rice mixture to each muffin cup. If you make them flat like I did, you

should get 12. If you mound them up, you should get 8.

Sprinkle the remaining cheese on top. Bake for 25 minutes until golden brown and edges are

crispy.
Notes
I think these would be delicious with some sauteed small-diced onion added to the rice mixture, but I have yet to try it