---
Kings Island is the place to be for fun events this summer!  Learn all about the Food Truck Festival and find out how you can save money on park tickets!
---
Kings Island is FULL of fun this summer… with so many amazing events planned!  Check out their latest event, the Food Truck Festival!
This post is sponsored by Cedar Fair Entertainment Company in conjunction with Blog Meets Brand, and I have been compensated for my participation. All opinions are my own.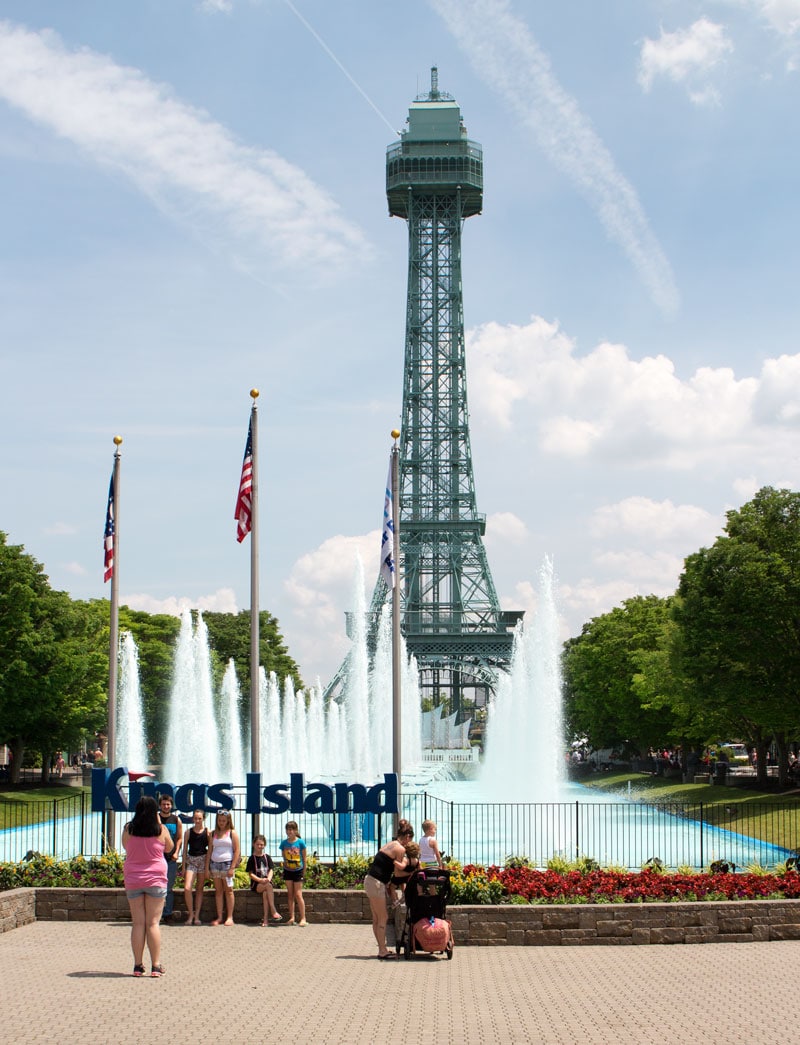 I got to do something reallllly cool you guys.  This past weekend Kings Island amusement park was having a Food Truck Festival, and they wanted little ol' me to come and cover the event!!  Over 20 food trucks were there, with any and every kind of food imaginable.  Cuban food, healthy food, pizza, chili, ice cream, Italian ice, Jamaican food, I mean I could go on and on!  I went with my husband and boy were we ever FULL when we left.
Before I get too far into the food truck scene, let me back up a bit and tell you all a little about Kings Island.  Kings Island is located in Mason, Ohio, which is fairly close to where I live.  I grew up always being close to Kings Island, and to this day I can still hear their fireworks shows on the weekends from our house 🙂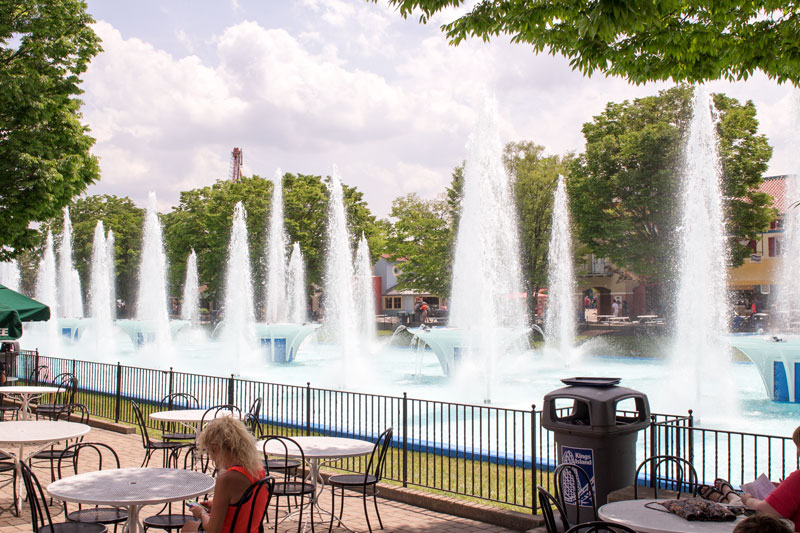 That GORGEOUS fountain is part of the entryway to the park.  As soon as you come through the gates, you're greeted with a Kings Island sign, and a stunning fountain with pathways down each side to go further into the park.  The water and shade here is a godsend on a hot summer day, let me tell you!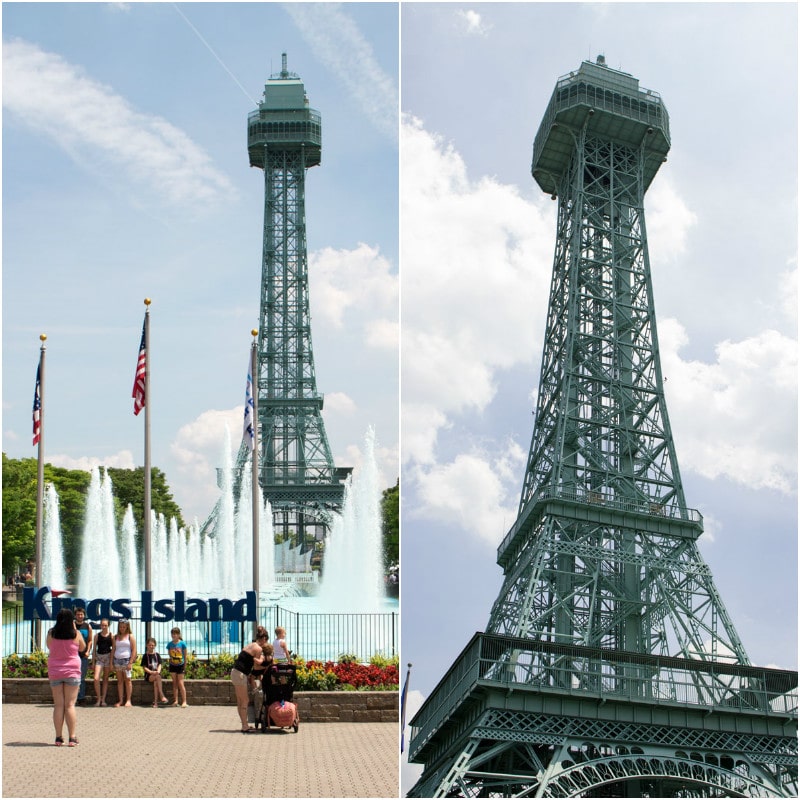 So you might be wondering how in the **** the Eiffel Tower is in Mason, OH.  Well, Kings Island's most notable feature is their 1/3 replica of the original Eiffel Tower, which stands 315 ft tall, with an observation deck at 264 ft high.  Even though I'm not a huge fan of heights, I always have to go check out the observation deck… the views are just awesome!  Plus, this way I could get you all some views of the park that I just couldn't capture on the ground…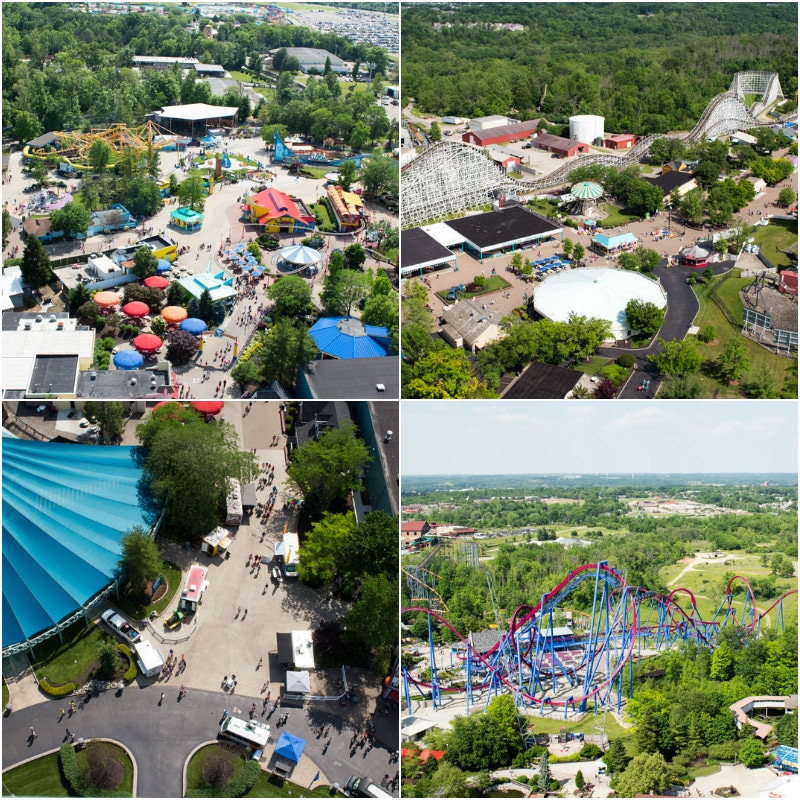 Okay, so let's get to my favorite part of the day… the FOOD!
All of the food trucks were parked on the circular roads and paths surrounding the Eiffel Tower, which made is super convenient to hop from one truck to the next.  With so many great options to choose from, like these (shown in the photo below), it was REALLY hard to decide where to go first.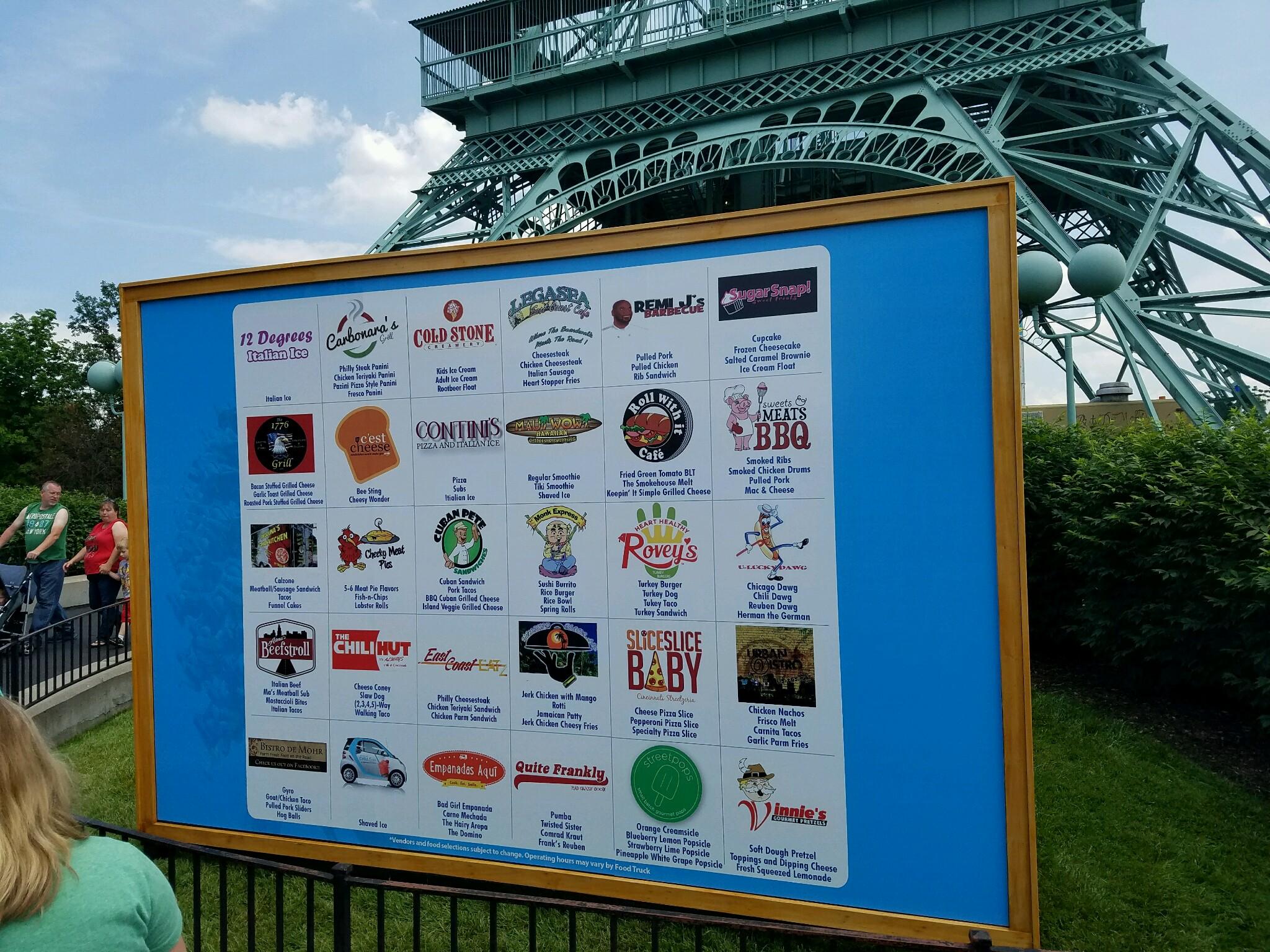 My husband and I settled on pizza first… because, well… PIZZA!  Is there ever a wrong time for pizza?  I don't think so 😉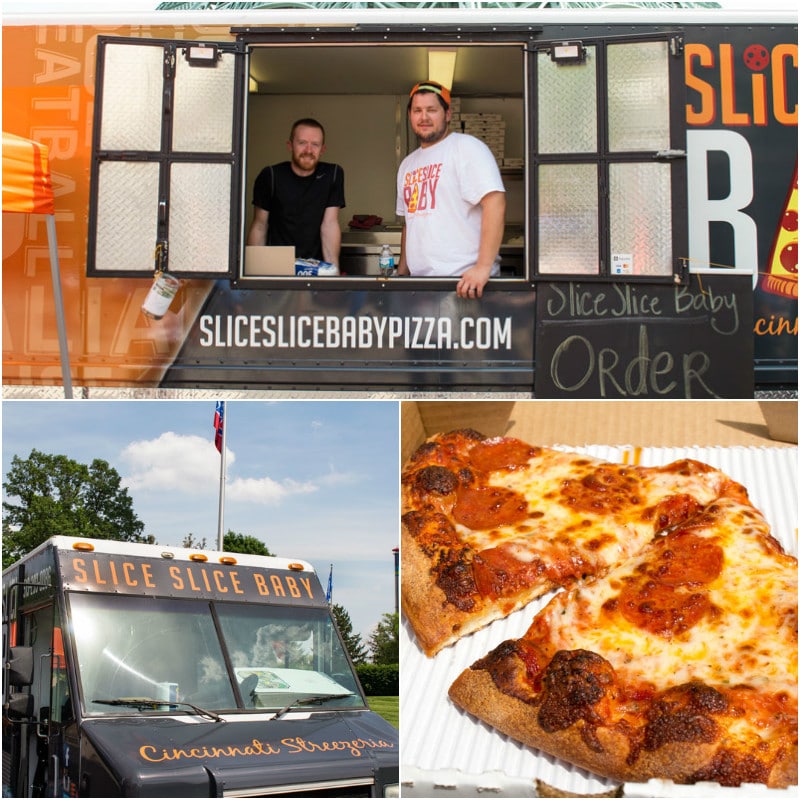 Plus, with a name like Slice Slice Baby… how can you NOT want to stop by and check it out?  We chatted with the owners Buzzy and Mikey (pictured above) and they are two down-to-earth, friendly guys who make some seriously AMAZING pizza!  Hand tossed dough, truly homemade pizza sauce, great toppings… perfectly crispy, yet still fold-able slices… they have the best slice in town you guys.  I mean it!  Check them out on Facebook, Twitter, and their website to learn more, and more importantly, find out where they'll be next, so you can try a slice (okay, maybe 2!)!
After some of that amazing pizza, we went to cool off with some Italian Ice (isn't that the best way?), from 12 Degrees Italian Ice, and let me tell you, it did the trick.  Amazingly fresh flavor, super cold and tasty, and generous portions.  I ordered a small and it was way bigger than I expected 🙂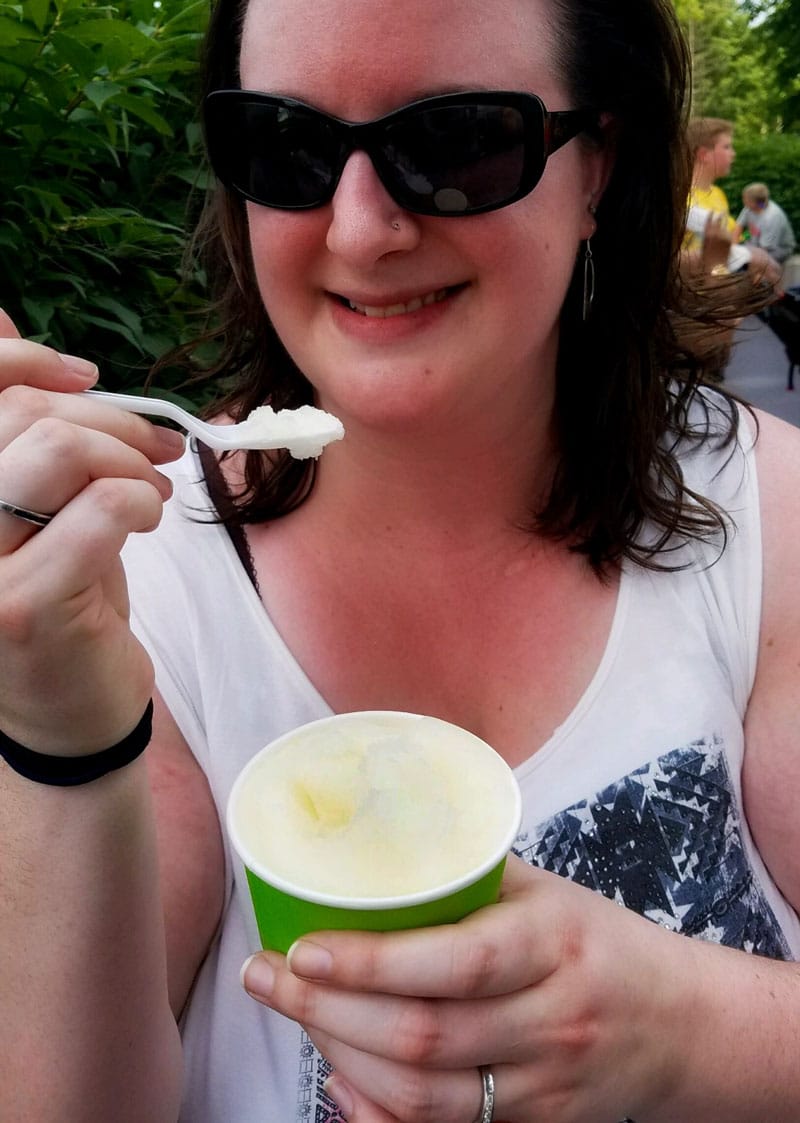 Excuse the sunburn lol… you wouldn't know it to look at me, but I slathered on the sunscreen… I just burn like no other.  I think I was supposed to be a redhead 🙂
At this point during the trip I headed back to the fountain area for some people watching, and to grab a couple more photographs.  My husband wandered off in search of a truck that caught his eye, Empanadas Aqui.  He came back with the most delicious arepa made with Venezuelan skirt steak, Gouda cheese and a mouthwatering avocado cilantro sauce.  He offered me a bite, and ummm… let's just say, he only got to eat half of his arepa.  That one bite, turned into MANY more 😉  SO SO SO good!!!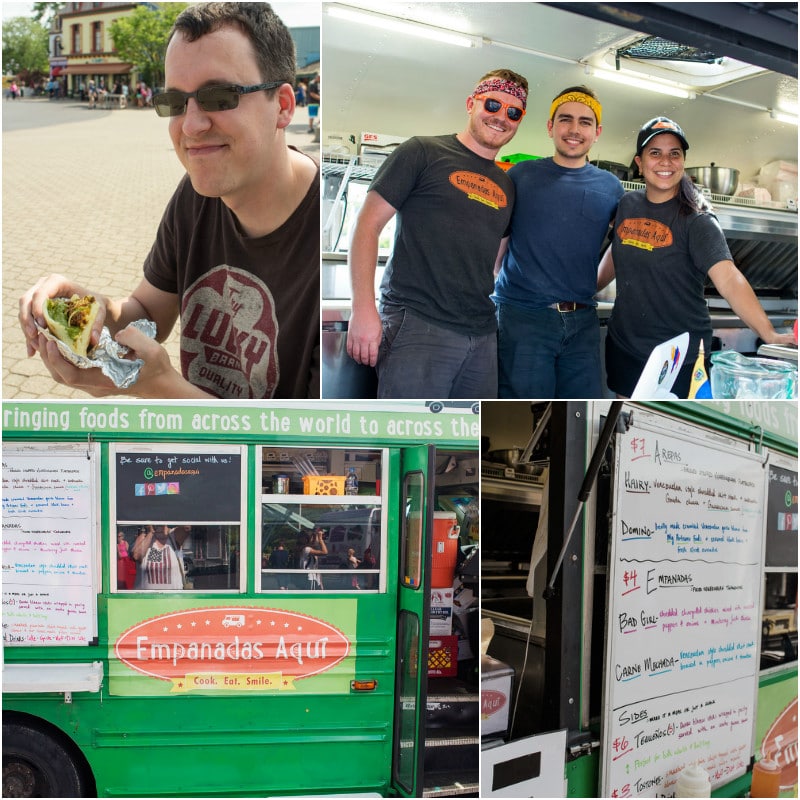 After trying that deliciousness I knew I had to meet these fine folks, so we headed over to chat.  They were really awesome to talk to!  Pictured above there is Brett, Sergio, and Dani… the friendliest folks around 🙂  If you get a chance, you MUST check them out and try some of their food… you won't regret it!!  They're on Facebook, Twitter, and Instagram… so be sure to check them out!
Have I got you hankering for some amazing food truck food yet?  You can get some of the best food in the city from food trucks like these, from great hardworking people who always greet you with a smile!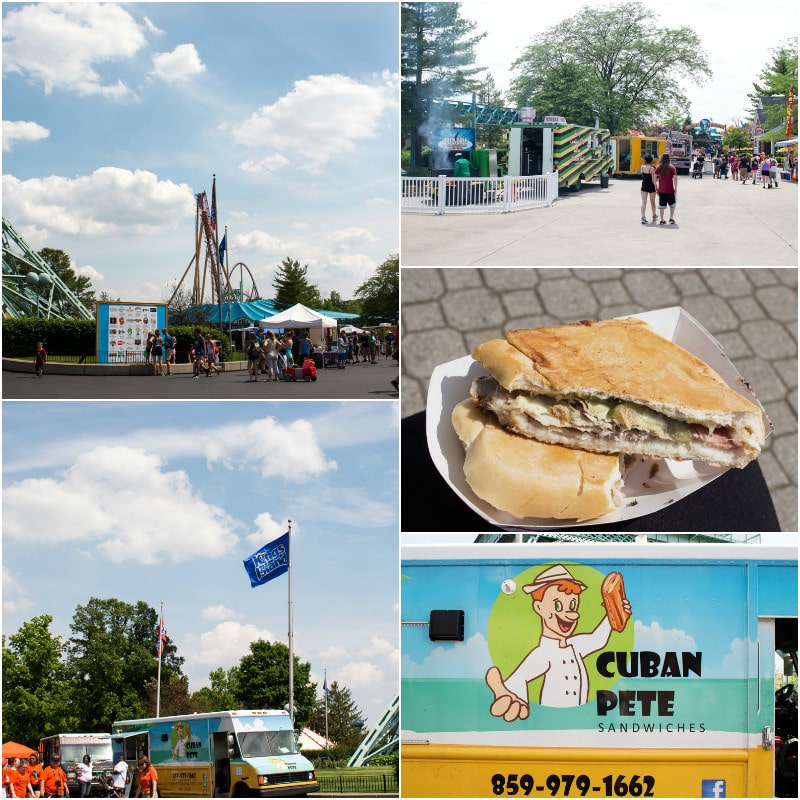 Kings Island has numerous events planned for the summer, so there's still PLENTY of time to check out what they have to offer.  Click HERE to see what they have planned!  Dive-In Movies, Coaster Campout, and more!  I can't wait 🙂