Your favorite takeout Kung Pao dish, gone vegan!! Hearty, satisfying, and deliciously spicy… you'll be amazed at the fantastic flavor of this dish!
Just because you are eating vegan, that doesn't mean your meals have to be boring… these Kung Pao chickpeas will amaze you with their bold, delicious flavor!
One of the things I love about this meal is the affordability. Think about the cost of chicken compared to the cost of 1 can of chickpeas… cha-ching! That's more money in your pocket 🙂
This Kung Pao meal also comes together really quickly. Aside from the marinating time, you can cook this meal in about 10 minutes. For real!
I tossed my chickpeas in the marinade and cooked my rice while they were marinating, that way I had the whole meal together in about 40 minutes, including marinating time!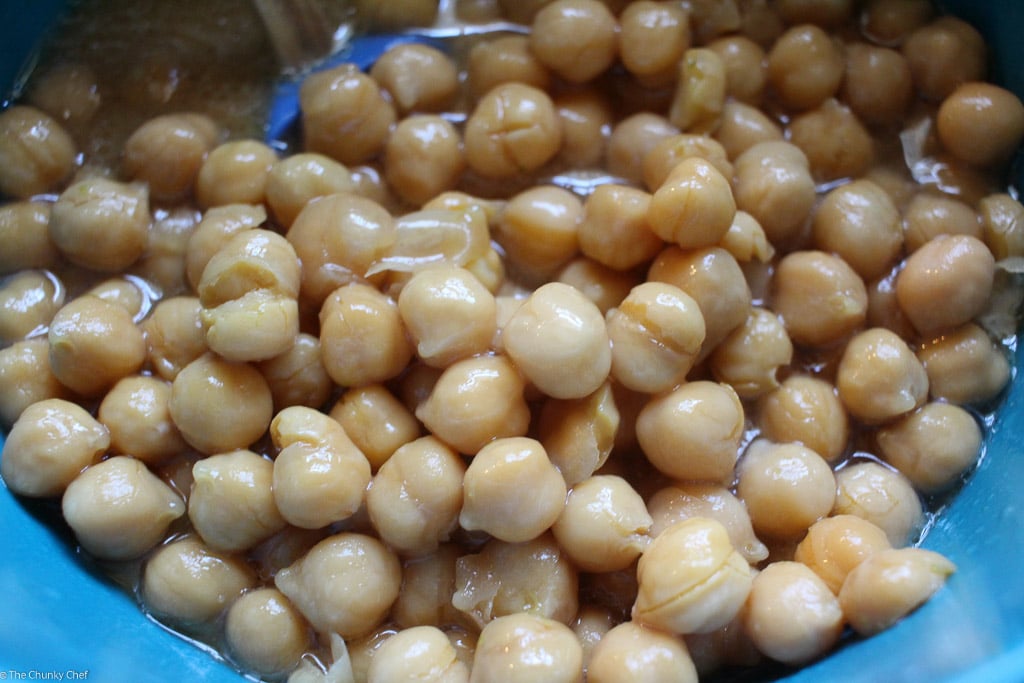 Once you've marinated the chickpeas, add some oil to a large skillet (or wok if you have one), then toss in your chickpeas, garlic, ginger, red pepper flakes, and stir. Pour in your Kung Pao sauce and saute for about 6-10 minutes, until they get as caramelized as you'd like. Serve over rice if you want.
As far as garnishes go, it's up to you! The night we ate this, I kept it simple and did sesame seeds, green onions, and some extra peanuts.
For leftovers the next day (which are equally amazing, by the way), I went with some sliced red Thai peppers, cilantro, sesame seeds and shredded red cabbage.
The spicy, sticky sauce is just amazing. You will hardly even notice you're eating chickpeas!I found this recipe via Brandi on SheKnows.