Get a quick energy boost by whipping up this delicious Maple Cinnamon Latte!  Easy to make at home with tips for making your own steamed milk/foam and coffee instructions in case you don't have access to espresso.
This Maple Cinnamon Latte recipe is great for an afternoon pick-me-up, and SO delicious!  We love fun coffee house inspired drink recipes… like this Copycat Mocha Frappe and Pumpkin Spice Milkshake.  This is one of my Drink recipes you'll definitely want to keep on hand!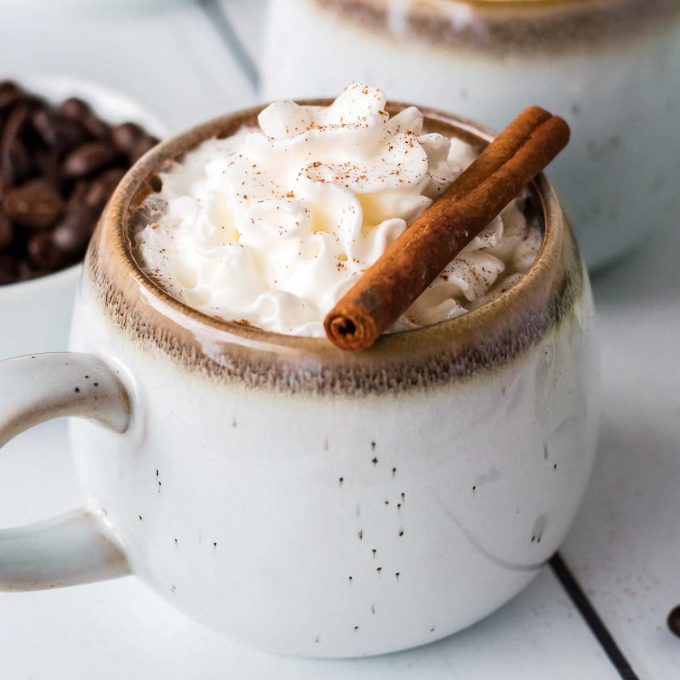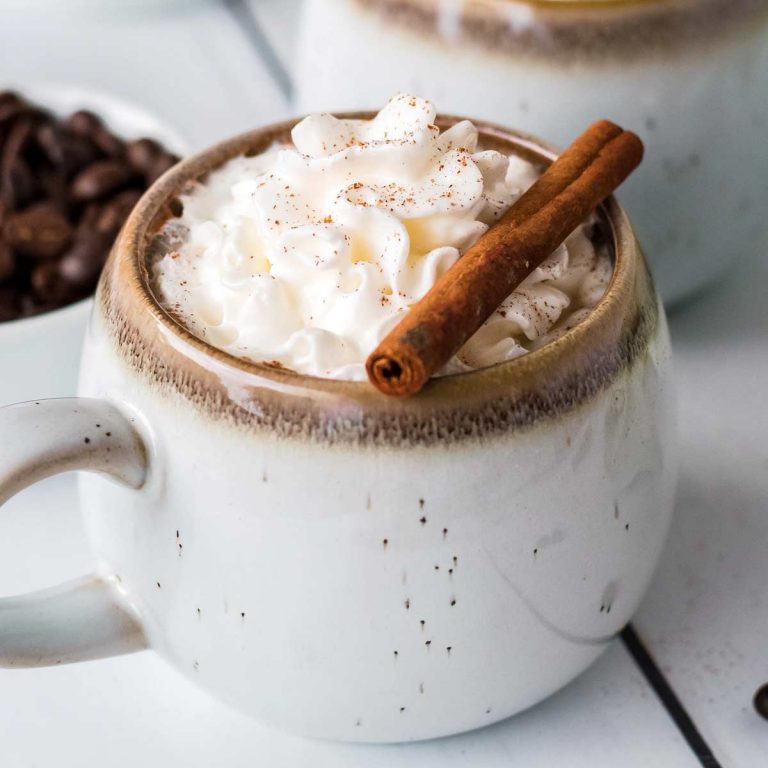 MAPLE CINNAMON LATTE RECIPE
Has the blustery cold weather hit you yet?  We had our first snow and man is it ever cold!  Living in the Midwest, I'm used to it, and actually enjoy the frosty weather, but I certainly like to drink something warm and comforting when I come back inside.
Running to the coffee-shop isn't always an option, and let's be honest, they're pricey!
Homemade latte's and other coffee-house drinks are a fave of mine, especially when I realized. how easy they are to make at home.
Normally lattes are made with espresso, and that's what this recipe calls for (I've linked an espresso-maker down below that's less than $20 in case you wanted to pick one up).  But I know not everyone has access to that, or a milk frother, so I've included handy tips and tricks for using coffee instead of espresso and how to froth your milk, without a frother!
HOW TO MAKE MAPLE CINNAMON LATTES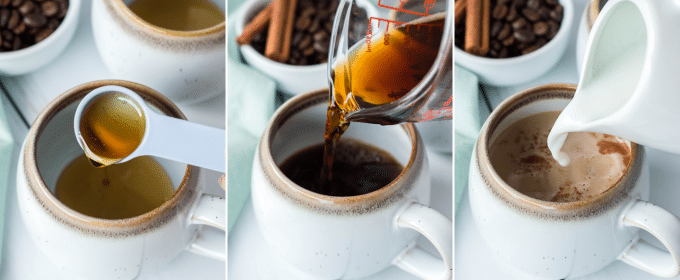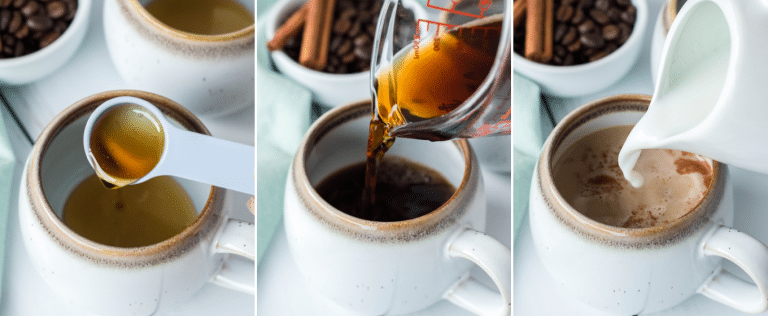 Add syrup and flavorings.  Pour them right in the mug.
Add espresso.  Pour the espresso in the mug and stir well to dissolve the syrup.
Add milk.  Pour in the steamed/frothed milk and top with any foam.
Garnish.  Top with a swirl of whipped cream, a sprinkle of cinnamon and serve with a cinnamon stick if desired.
ADDITIONAL COOKING TIPS
While making this latte is pretty straightforward, there are a few tips that are helpful to know.
HOW TO SUBSTITUTE COFFEE FOR ESPRESSO
I understand that buying yet another kitchen gadget may not be something you want to do (I'm with ya there!).  Typically lattes are made with espresso, but the good news is, you can use regular ol' coffee!
You'll want to use a double strength coffee.  So if you normally use use 1.5 Tbsp per 6 oz of water (which yields 1 cup of brewed coffee), you'd want to use 3 Tbsp per 6 oz of water.
This will mimic the strength of espresso.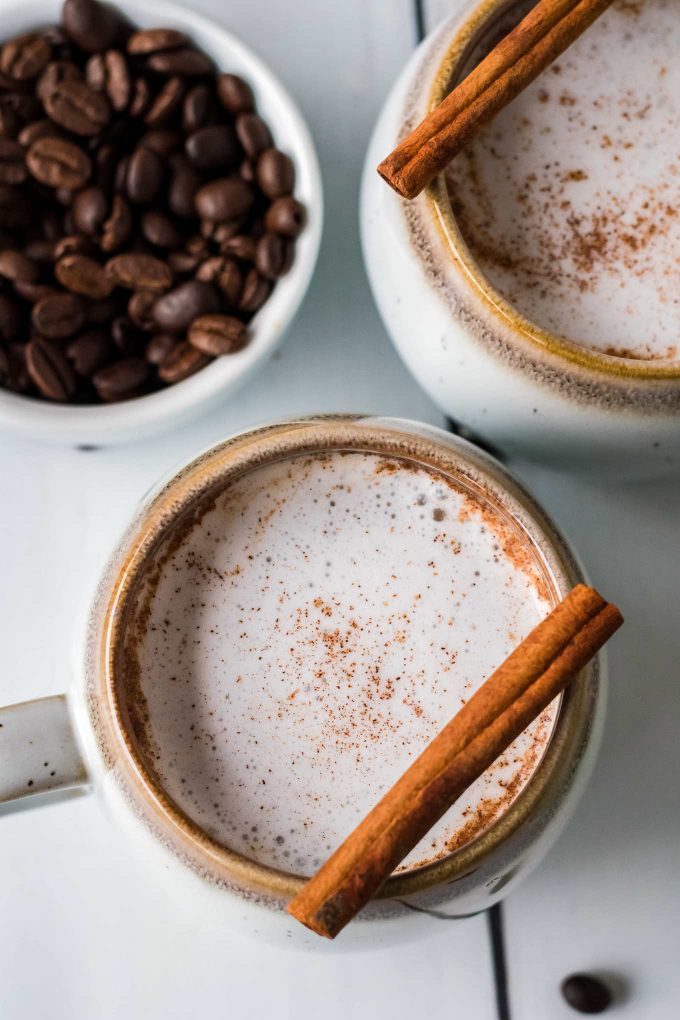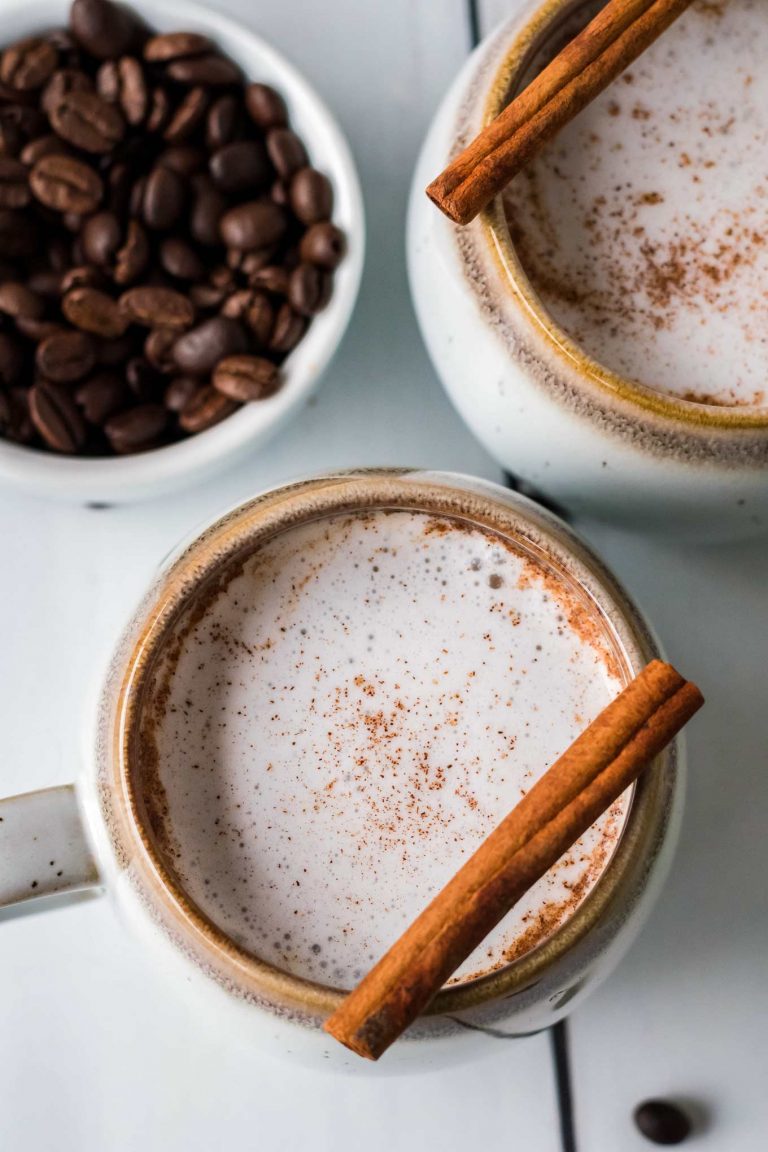 HOW TO FROTH MILK WITHOUT A FROTHER 
If you don't own a milk frother, you're probably not in the minority.  As a side note, however, I love to use my frother to blend my protein shakes!
However, you can steam/froth your own milk at home.  There are 3 main ways:
BY HAND – the old fashioned way would be to add milk to saucepan and heat over MED LOW heat, while whisking vigorously until milk reaches a frothy consistency.
JAR/MICROWAVE – add milk to mason jar and fit with a microwave-safe lid. (ie: not metal).  Be careful not to fill jar more than half full, since milk will increase in volume.  Shake vigorously for about a minute.  Microwave on high for 30 seconds, then take the lid off and microwave on high another 30 seconds.
BLENDER – heat milk, either in the microwave or on the stovetop, then add your warm milk into a blender and blend on medium speed until frothy.
TYPE OF MILK THAT FROTHS THE BEST
It may surprise you to learn that lower-fat dairy actually froths better than higher fat dairy.  It certainly surprised me!
From what I can gather, it comes down to proteins and is very scientific, but bottom line is 2% is my personal favorite milk to froth.  It's low-fat enough to froth well, while still tasting rich.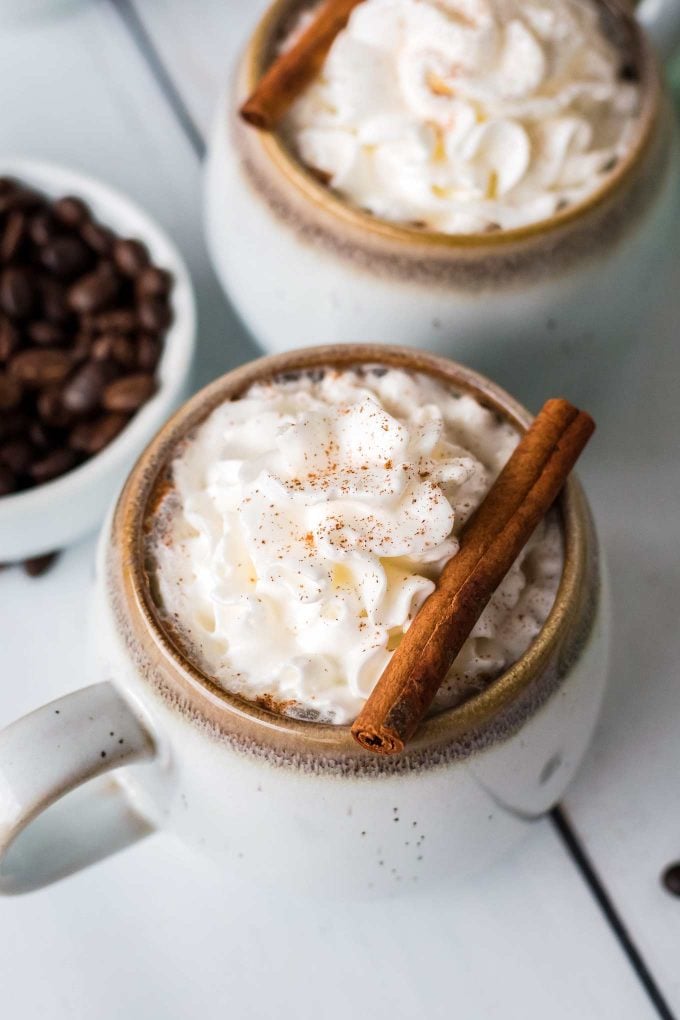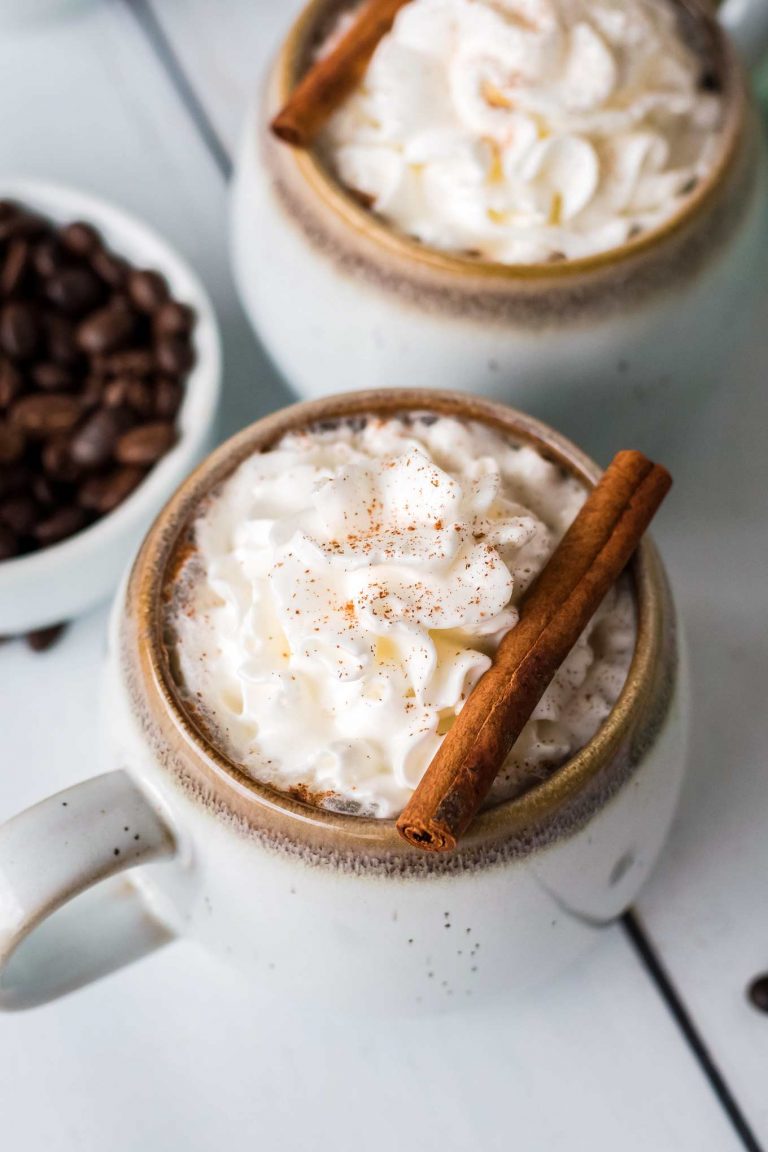 VARIATIONS OF THIS RECIPE
COFFEE – since not everyone has access to brewed espresso, you can substitute for an equal amount of double strength coffee.  Meaning double the amount of coffee grounds you'd normally use for the same amount of water.  If you use regular strength coffee, the latte will taste a bit watered down.
CINNAMON SYRUP – for a more pronounced cinnamon flavor, try making an easy cinnamon simple syrup!  Add 1-2 Tbsp of the syrup in with the maple syrup and continue with the recipe.  Syrup recipe down in the recipe notes section down below!
PUMPKIN – try whisking a Tbsp or two of canned pumpkin to the espresso before adding it to the mug.  Pumpkin, maple and cinnamon are great together!
DAIRY-FREE – soy/almond/cashew milk will work in this recipe.
MAKING A LATTE AHEAD OF TIME
I think these lattes are best made fresh, but with as quickly as you can whip up one of these lattes, you won't mind a bit!
If you did mix up a batch of cinnamon syrup (recipe written in the recipe notes section down below), you can make that ahead of time and keep it refrigerated.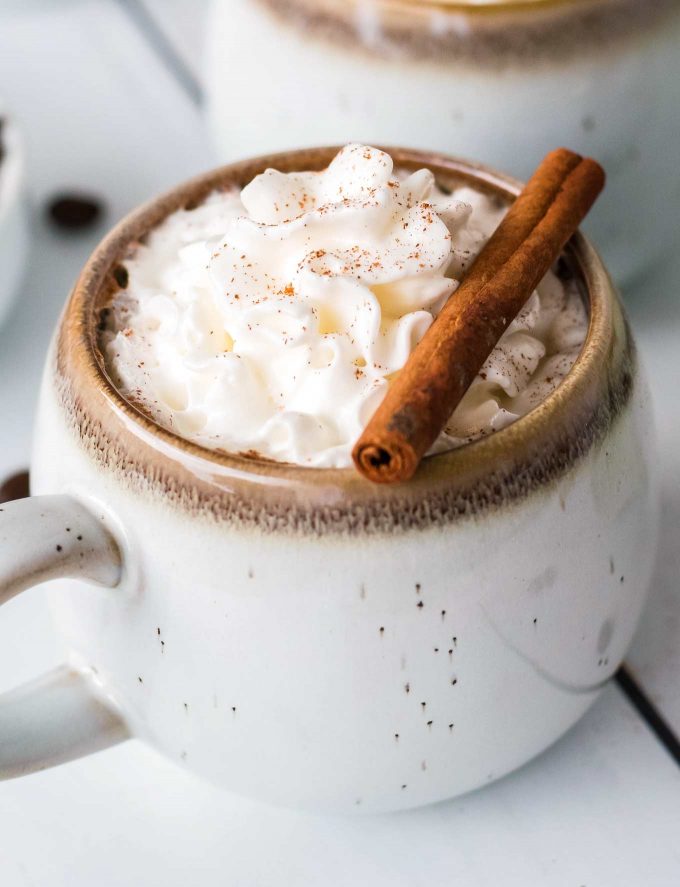 STORAGE
Since this recipe is for a single latte, there won't be any leftovers.  However, the cinnamon syrup can be refrigerated in an airtight container (I normally use a mason jar), for up to 3 weeks.
At room temperature, it will last about 5 days.
SPECIAL EQUIPMENT FOR THIS RECIPE
The following links are affiliate links.
The Chunky Chef, LLC is a participant in the Amazon Services LLC Associates Program, an affiliate advertising program designed to provide a means for sites to earn advertising fees by advertising and linking to amazon.com.  For more information regarding this program and what it means for you, please see my Privacy page.
Mugs – these mugs are some of my favorites!
Milk Frother – in case you wanted to get yourself a little something.
Espresso Maker – you'll be surprised at how inexpensive this gadget is!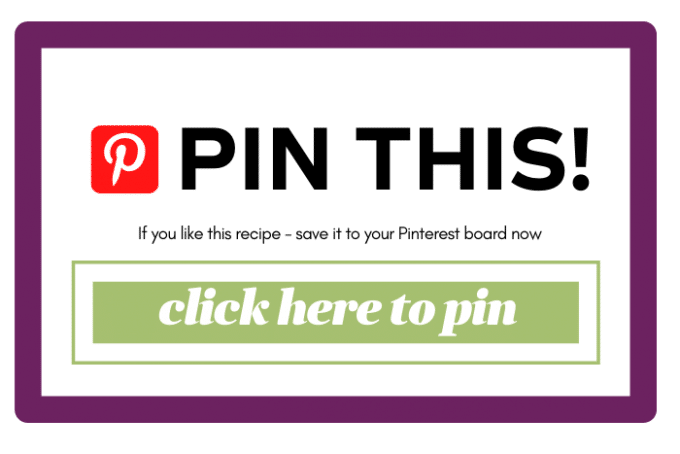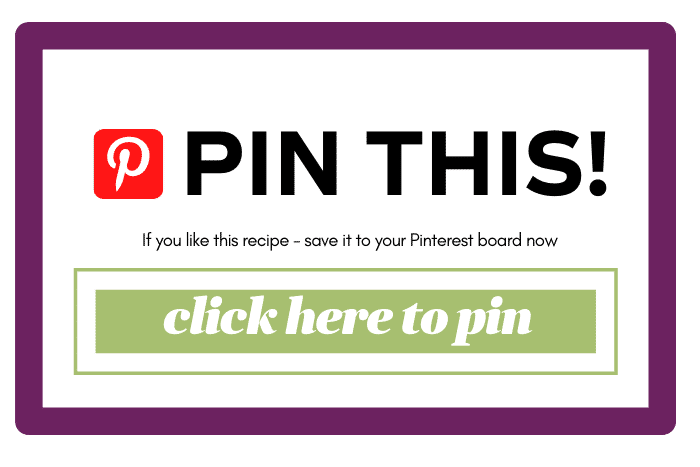 BE SURE TO SCROLL DOWN TO CHECK OUT OTHER READERS' COMMENTS FOR TIPS AND REVIEWS.
AND DON'T FORGET, IF YOU'VE MADE THIS RECIPE, LEAVE A COMMENT AND PLEASE GIVE IT A STAR RATING LETTING ME KNOW HOW YOU ENJOYED IT!
Did you make this? Be sure to leave a review below and tag me @the_chunky_chef on Facebook and Instagram!
Get a quick energy boost by whipping up this delicious Maple Cinnamon Latte! 
Ingredients
1 Tbsp maple syrup
1/4 tsp vanilla extract
sprinkle ground cinnamon
1/4 cup brewed espresso
1/2 cup steamed/frothed milk
whipped cream optional, for garnish
additional ground cinnamon optional, for garnish
Instructions
To a large coffee mug, add maple syrup, vanilla, and ground cinnamon.

Add hot espresso and stir to melt the syrup.

Pour in steamed milk and top with any remaining foam.

Garnish with a swirl of whipped cream and a sprinkle of ground cinnamon, if desired.
Want to save this recipe for later? Click the heart in the bottom right corner to save to your own recipe box!
Chef Tips
*** recipe makes enough for one latte ***
CINNAMON SYRUP
1/2 cup granulated sugar
1/4 cup light brown sugar
3/4 cup water
2 cinnamon sticks
2 tsp vanilla extract
In a small saucepan, add both sugars, water and cinnamon sticks.  Bring to a boil, whisking often, until sugars have dissolved.
Once boiling, reduce heat to LOW and simmer for 7-10 minutes, until reduced by about half.
Turn off heat, stir in vanilla, and set aside to cool.
Once cooled, store in an airtight container in the refrigerator for up to 3 weeks.
Nutrition Disclaimer
The Chunky Chef is not a dietician or nutritionist, and any nutritional information shared is an estimate. If calorie count and other nutritional values are important to you, we recommend running the ingredients through whichever online nutritional calculator you prefer. Calories can vary quite a bit depending on which brands were used.
Any nutritional information shared is an estimate, and is automatically calculated through a program.  If calorie count is important to you, I recommend running the ingredients through whichever online nutritional calculator you prefer.  Calories can vary quite a bit depending on which brands were used.

The Chunky Chef is not a nutritionist and doesn't provide full nutritional information for recipes as she wouldn't want to potentially and unknowingly pass along incorrect information.
If changing the recipe serving quantity, the recipe plugin will change the ingredient values for you, but it does NOT change the written instructions, those are manually added and not subject to a slider. You will have to extrapolate that multiplication to any amounts listed in the instructions.
For example: if an ingredient calls for 4 cups, and you doubled the recipe, it will automatically change to 8 cups. In the instructions, if I say "use 4 cups of cheese", you will have to realize that since you doubled it, you use 8 cups, not 4.