---
Not your average guacamole recipe!  Filled with smoky roasted poblano peppers and deliciously charred corn, it's layer after layer of flavor!
---
This is the ultimate guacamole recipe!  Made chunky-style and filled with LOADS of amazing flavors, it's incredibly addicting!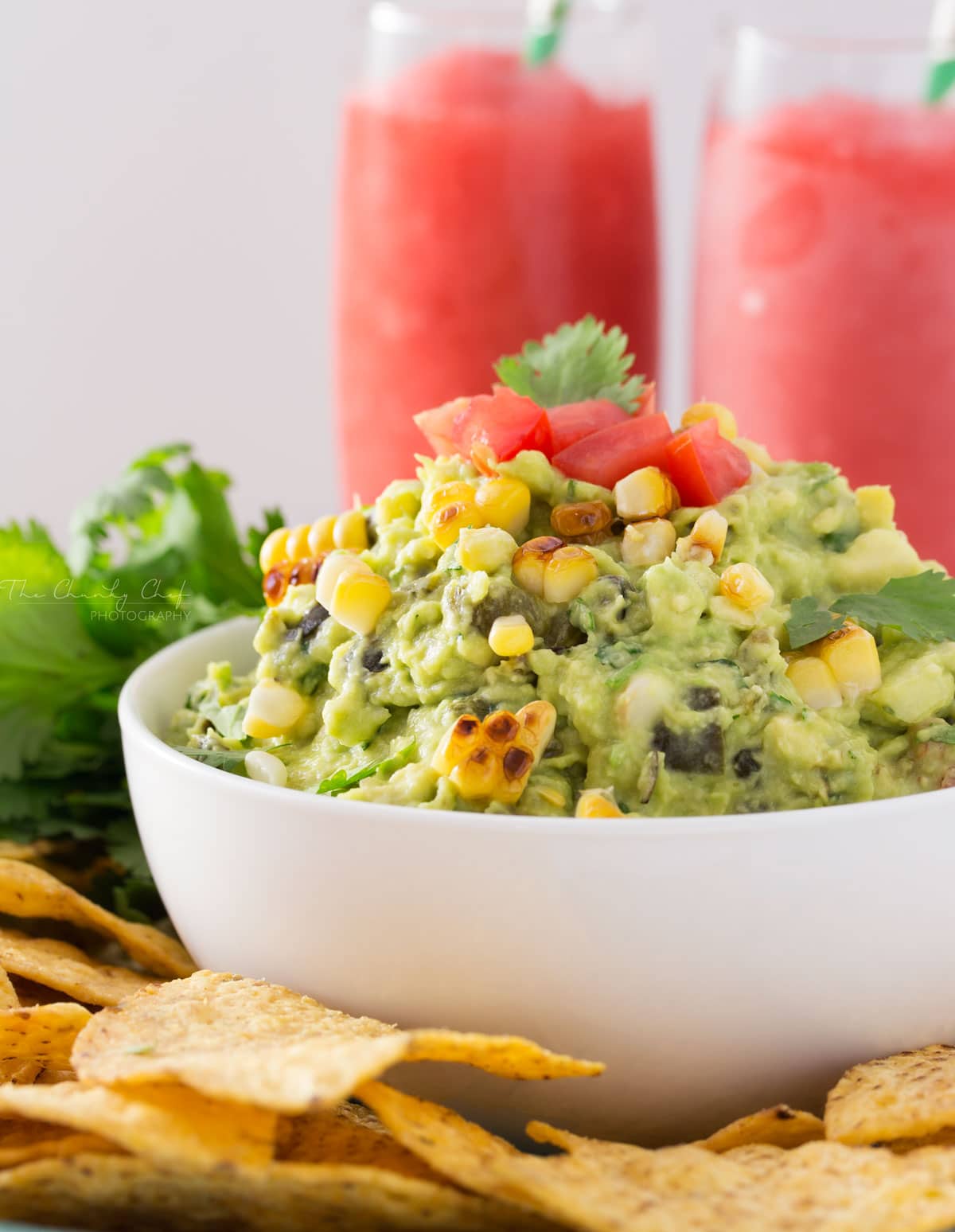 This post is sponsored by Food Should Taste Good.  All opinions are my own.
Who loves guacamole?  *frantically raises hand*  ME!!  I seriously can not make tacos of any kind for dinner without making guacamole, my whole family will revolt.  That's right, my 6 year old LOVES some guac.  Ever since she was about 3 or 4, she's been hooked.  It cracks me up… this is the girl who won't eat anything that an onion could have possibly touched, but she'll dive right in to a guacamole with peppers and onions in it.  Kid-logic right?  Lol.
Growing up, I wasn't a huge fan of avocados in general, let alone guacamole.  When dating my husband, back in 2005, we used to go to this Mexican restaurant just about every week… and they had some delicious guacamole that once I tried, I couldn't stop eating it.  Between that restaurant and Chipotle, J and I were in guac heaven!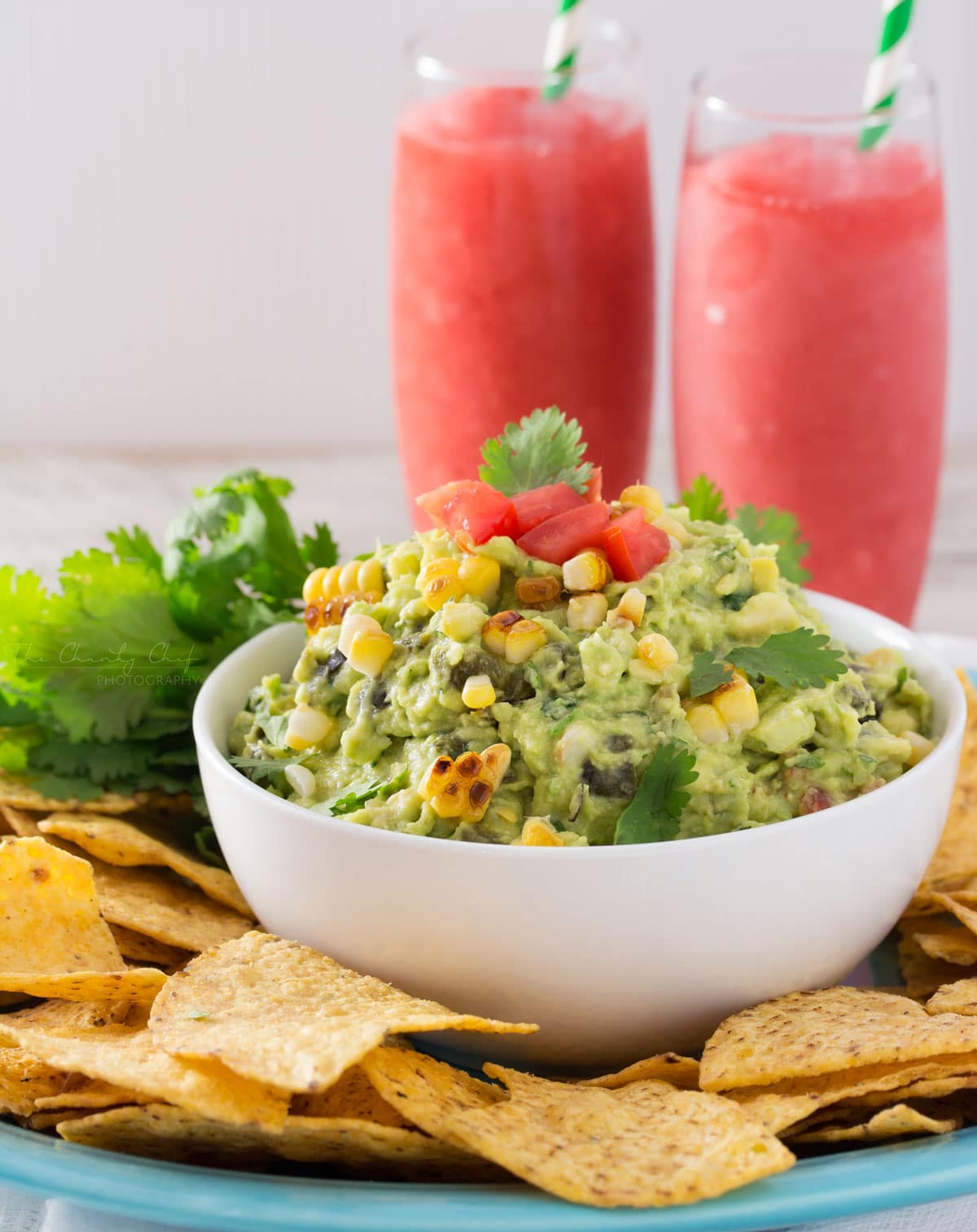 Naturally, once I started getting into cooking, I knew I HAD to figure out a recipe for some killer guacamole.  I've worked on one over the years that is pretty similar to Chipotle's, and I'll have to share that one with you sometime soon… but today, I'm sharing my newest, and favorite, version.  Roasted poblano and charred corn… they just go so perfectly together!  That's one of the things I think I love most about guacamole… the variety.  You can change things up to your tastes super easily and create new, amazing recipes!!  I like to use white onion, but if you prefer yellow, red, or even shallots… go for it 🙂  It's basically a method, and not really a "recipe", as it's all about adding things and adjusting them to your tastes.
So this recipe is amazing for wayyyy more than just a delicious dip.  Try it on some of your favorite tacos (maybe even a yummy vegetarian version!), some tequila lime chicken, or even some deliciously juicy burgers for a little southwestern flair!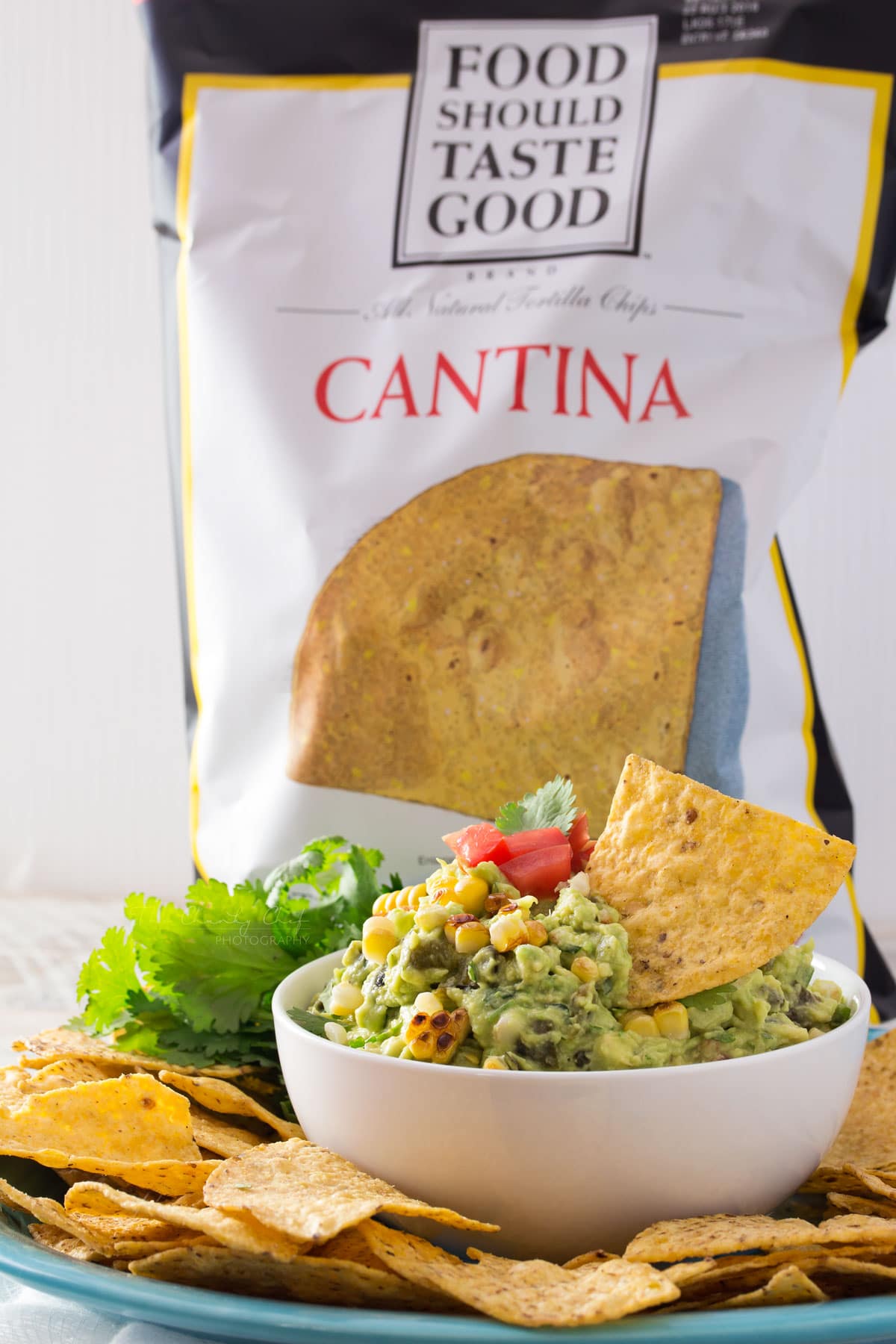 A great guacamole recipe like this deserves some great chips!  My personal favorite is these Cantina Tortilla Chips from Food Should Taste Good.  Ground corn, sunflower oil, safflower oil, sea salt… simple, REAL ingredients.  That's what it's all about folks.  They have a huge variety of yummy chips, so check 'em out!  I really love the way the salty, crispiness of the Cantina tortilla chips compliments the creaminess of the guacamole!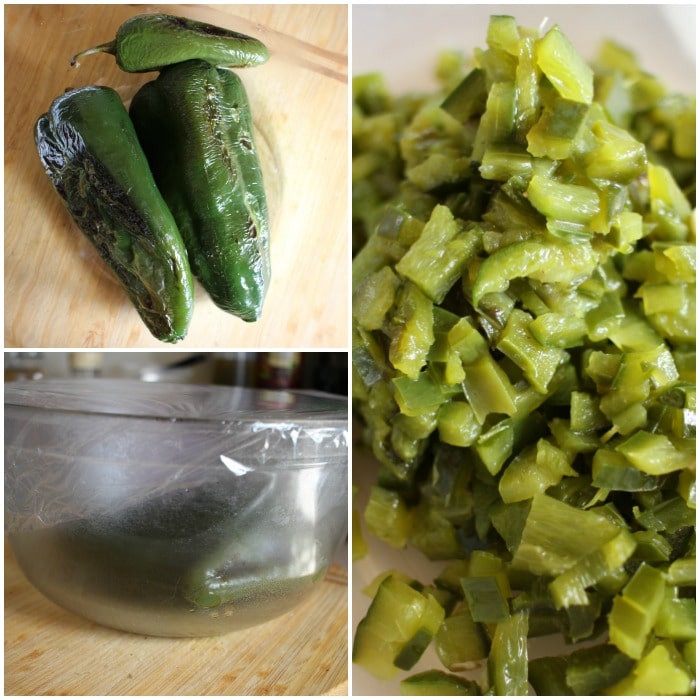 If you've never roasted poblano peppers before, you definitely should!  It's so easy and the flavor that develops is just incredible.  You can roast them right over the open flame of your burner (if you have a gas stove of course), broil them (I tend to forget about them and burn them this way… major bummer), or roast them in a hot oven (my favorite method).  Details on how to do this are in the recipe below.  For the corn, you can char it up any number of ways, but my favorite way is right in a skillet.  Again, details are in the recipe 🙂
The cool creaminess of the avocados mixes so well with the smoky roasted peppers and charred sweet corn.  It's definitely a flavor combination you'll love!  If you're looking for more poblano and corn recipes, here's another of my favorites… roasted poblano and corn salsa!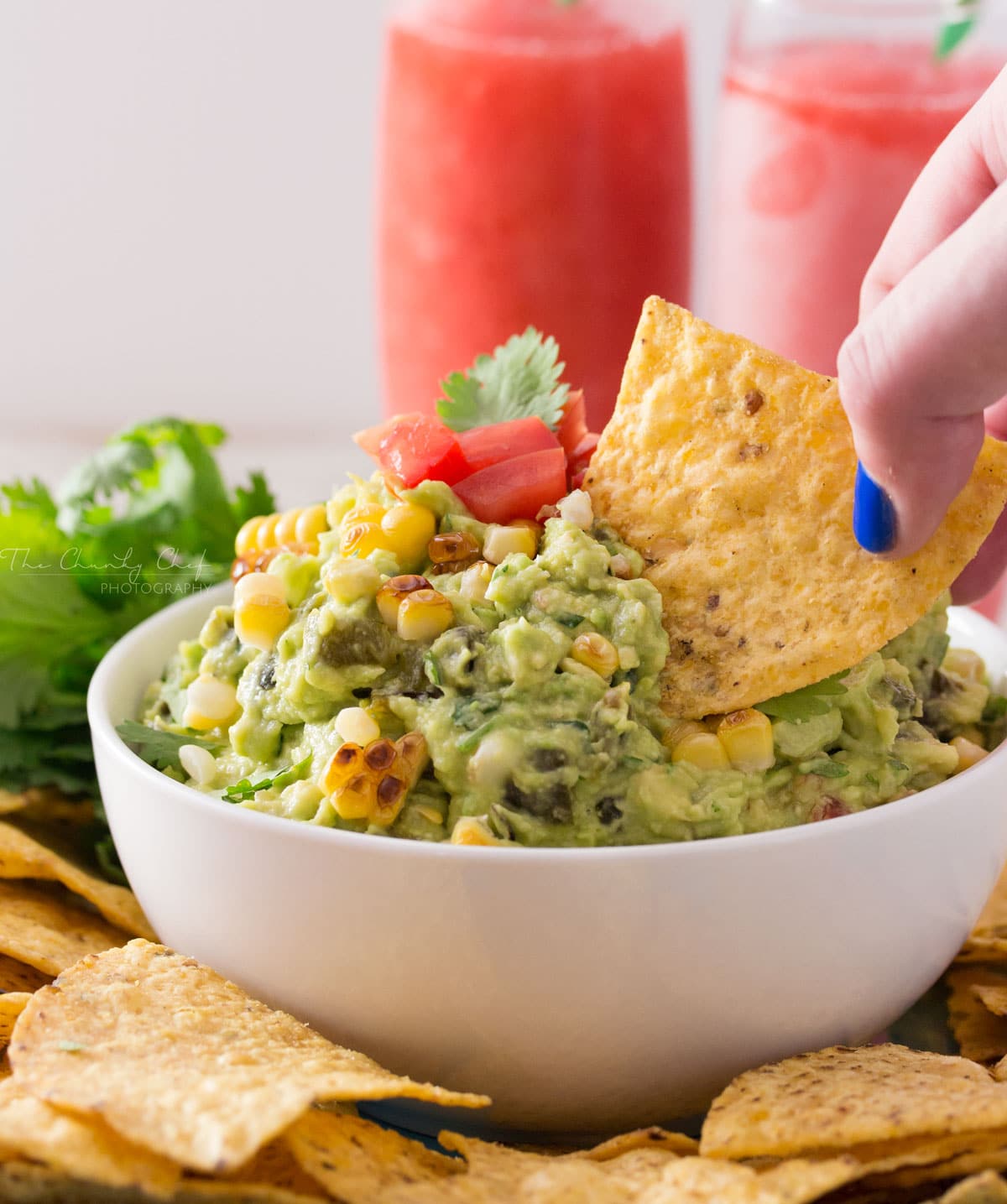 Okay, so now you have a great guacamole and some delicious chips (which is a perfect combo for Cinco de Mayo!)… what are you going to wash it all down with?  For you margaritas lovers… try my peach-basil version.  If you prefer a frozen cocktail, you should check out my 5 ingredient Boozy Strawberry Limeade Slushies (pictured in the background in the photos above, and below here).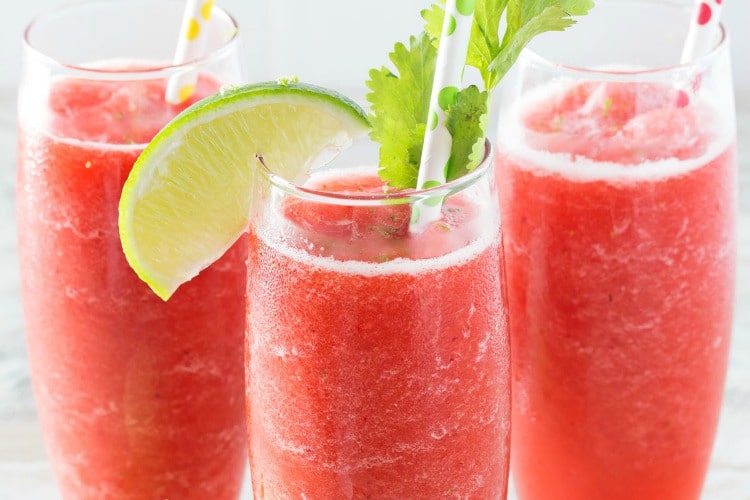 ---
Let's Connect!
You can find me on Facebook, Twitter, Pinterest, Instagram and Google +, so follow me if you'd like… I love keeping in touch with all of you 🙂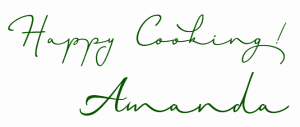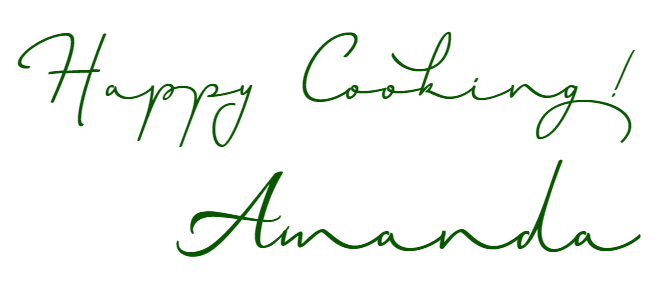 Did you make this? Be sure to leave a review below and tag me @the_chunky_chef on Facebook and Instagram!
Not your average guacamole recipe! Filled with smoky roasted poblano peppers and deliciously charred corn, it's layer after layer of flavor!
Ingredients
1 poblano pepper roasted and diced (see directions below)
4 avocados halved, pits removed
1/4 cup cilantro minced
3-4 Tbsp white onion finely diced
1-2 limes juiced
1-2 ears sweet corn charred, kernels sliced off (see directions below)
pinch of salt to taste
Chopped tomatoes for garnish
Food Should Taste Good Cantina Tortilla Chips
Instructions
TO ROAST POBLANO PEPPER:

Preheat oven to 475 degrees and line a baking sheet with foil. Place pepper on prepared baking sheet and roast for 30-40 minutes, turning every 15 minutes to ensure even roasting.

When pepper is done, place in a bowl and cover with plastic wrap. Let sit for 20-30 minutes.

Lightly rub the roasted skin between your fingers (if you have latex gloves, they come in handy here!), to peel the skin off.

Slice pepper open and remove seeds.

Dice and set aside.

TO CHAR CORN:

Add 1/2 Tbsp butter and a small drizzle of oil to a skillet and heat over MED to MED-HIGH heat. Shuck corn, if necessary, and place corn ears in the skillet. Cook, turning to char all sides, about 5-10 minutes, until golden brown marks are made.

Remove to a plate to cool for a few minutes.

Carefully slice charred kernels off the cob and set aside.

TO MAKE GUACAMOLE:

Scoop out avocados into a bowl and add cilantro, onion, lime juice and salt. Use a fork or potato masher to mash ingredients to desired texture.

Stir in chopped poblanos and corn and garnish with chopped tomatoes.
Want to save this recipe for later? Click the heart in the bottom right corner to save to your own recipe box!
Nutrition Disclaimer
The Chunky Chef is not a dietician or nutritionist, and any nutritional information shared is an estimate. If calorie count and other nutritional values are important to you, we recommend running the ingredients through whichever online nutritional calculator you prefer. Calories can vary quite a bit depending on which brands were used.