Rolo-Stuffed Skillet Brownie
---
Made in one bowl, this skillet brownie is stuffed with chopped rolo candies and Hershey bar chunks, then baked to warm, fudgy perfection!
---
Who has time to wait for brownies to cool?  Just bake a skillet brownie, grab a spoon and dig right in and enjoy the gooeyness!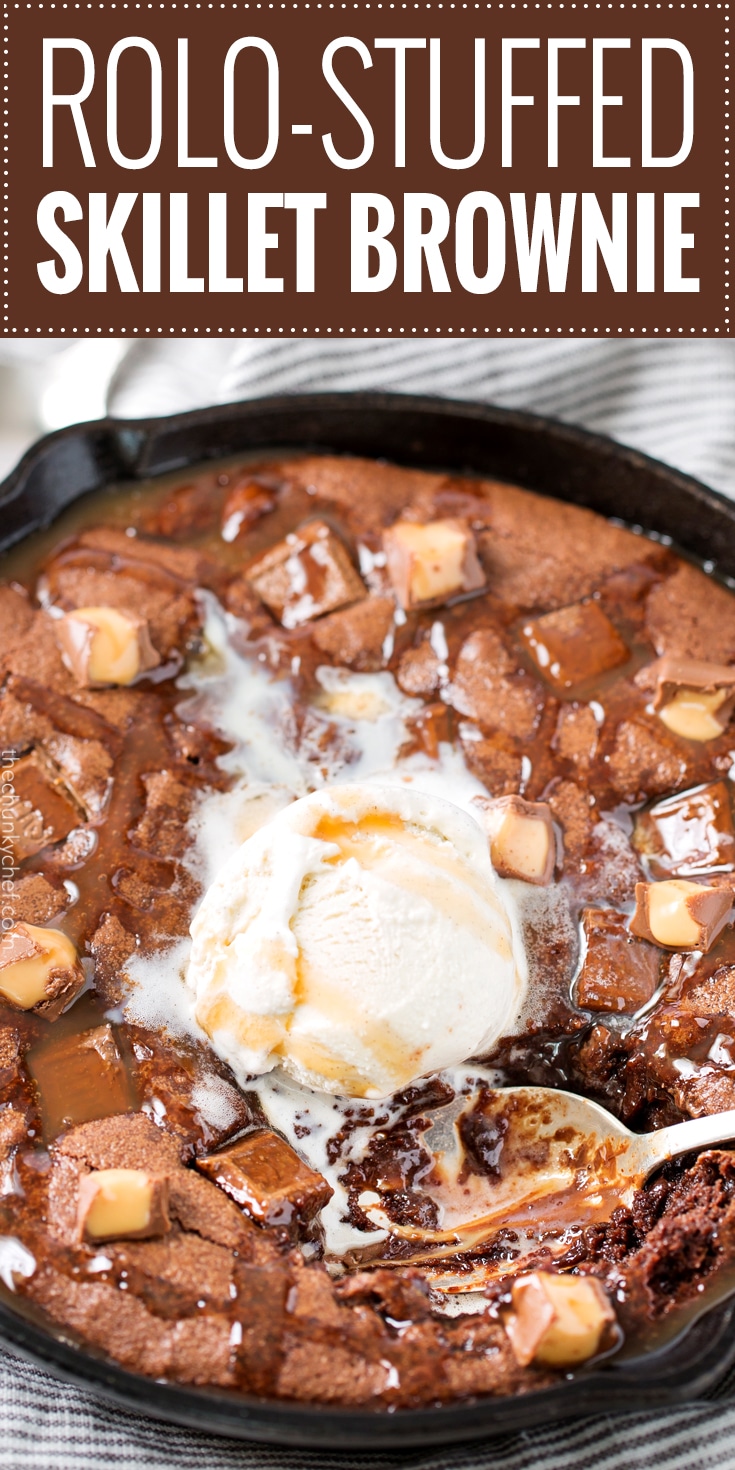 I feel like there are some days where we just NEED sweets.  Maybe you've been super stressed, maybe you didn't get to have your morning cup of coffee, maybe your kids have been reminiscent of devil-spawn, or maybe you saw a photo on Instagram that just made you mouth water and sparked that instant craving.  When I feel a dessert craving, my usual go-to is a brownie.  And by A brownie, I really mean SOME brownies lol.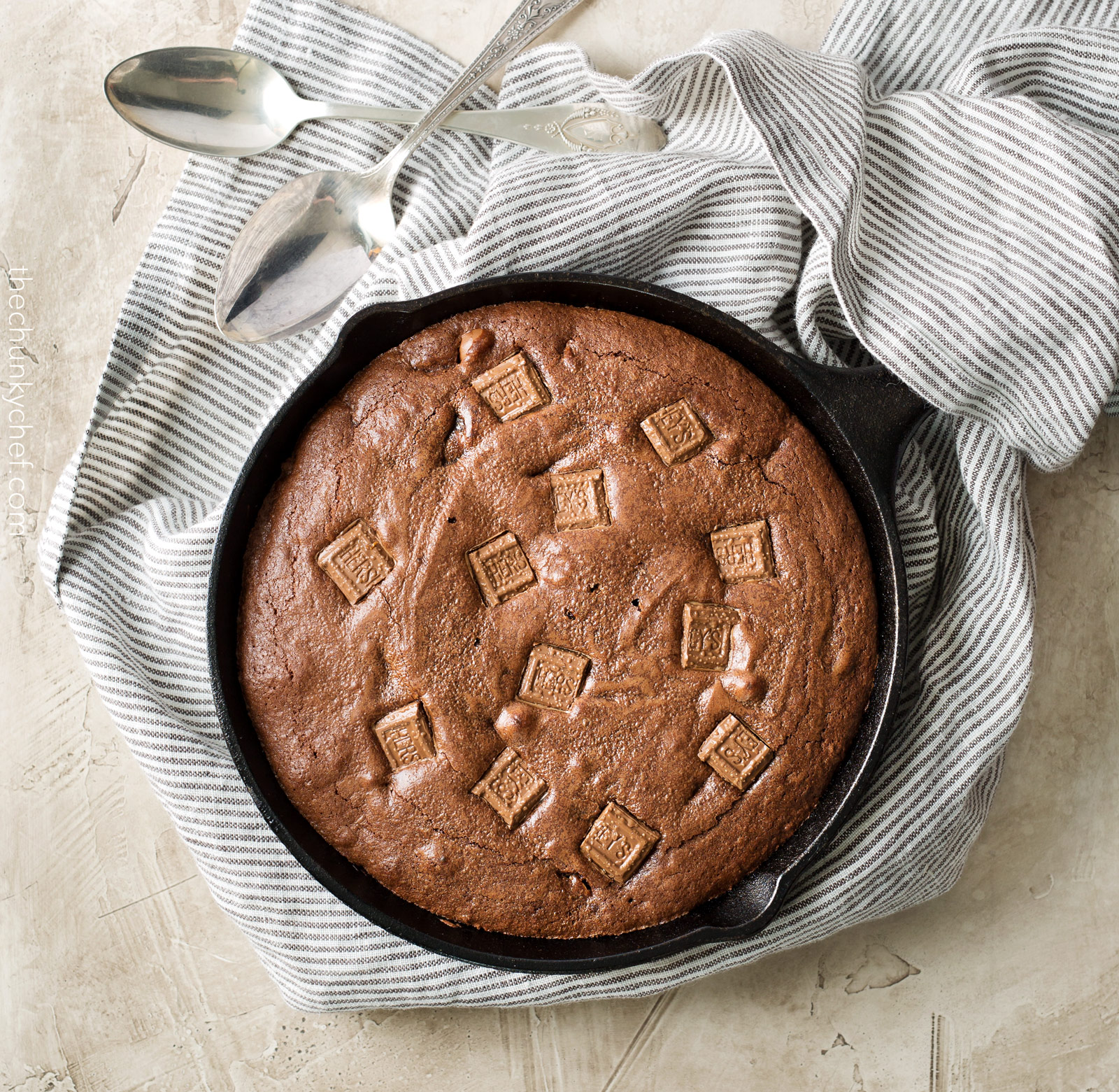 Brownies are just the best aren't they?  Little bites of chocolatey heaven.  Plus there are so many variations and add-ins!
And what's better than a brownie… a skillet brownie!  They're made for the impatient person, as there's no waiting for the brownies to cool before you cut them into nice little squares.  Just grab a spoon and literally dig in!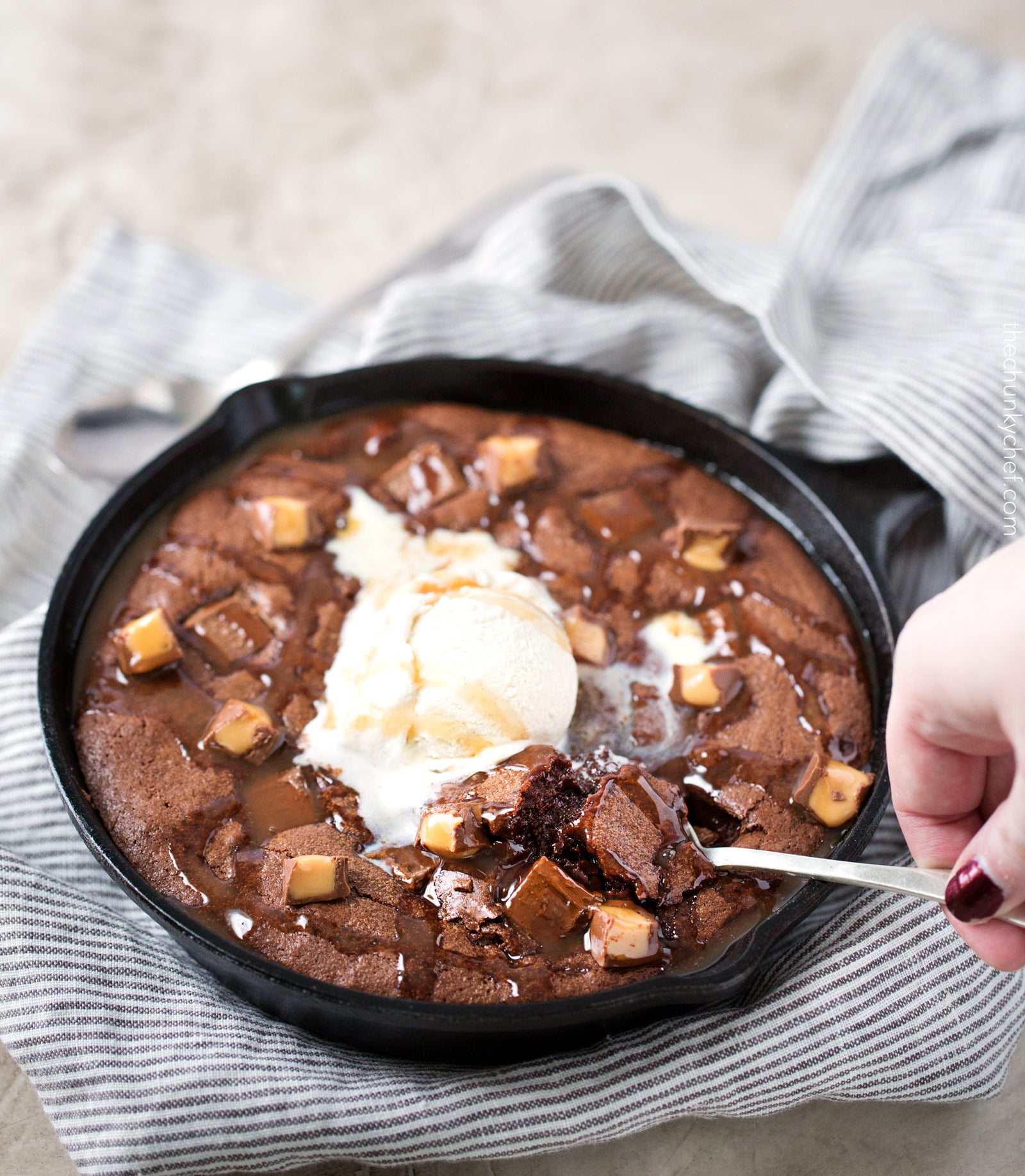 Oh, and that scoop of gloriously slightly melted vanilla ice cream?  Not optional!  Okay it actually IS optional, but really, why not enjoy the amazing hot/cold combo?  Speaking of which, my husband doesn't like the whole hot/cold thing… is he crazy or what?  There's just something so unbelievably delicious about a warm, gooey bite of chocolate with a cold, sweet bite of vanilla bean ice cream… it makes my mouth water!!
I mentioned earlier how there are so many add-ins and variations of brownies, and for this particular one I chose to add some broken up Hershey bars and chopped rolo candies (both to the batter, and on top).  I also drizzled some salted caramel sauce over the top… because why not?  I highly recommend my browned butter salted caramel sauce… it takes just a few minutes to make, and is way better than any store-bought sauce.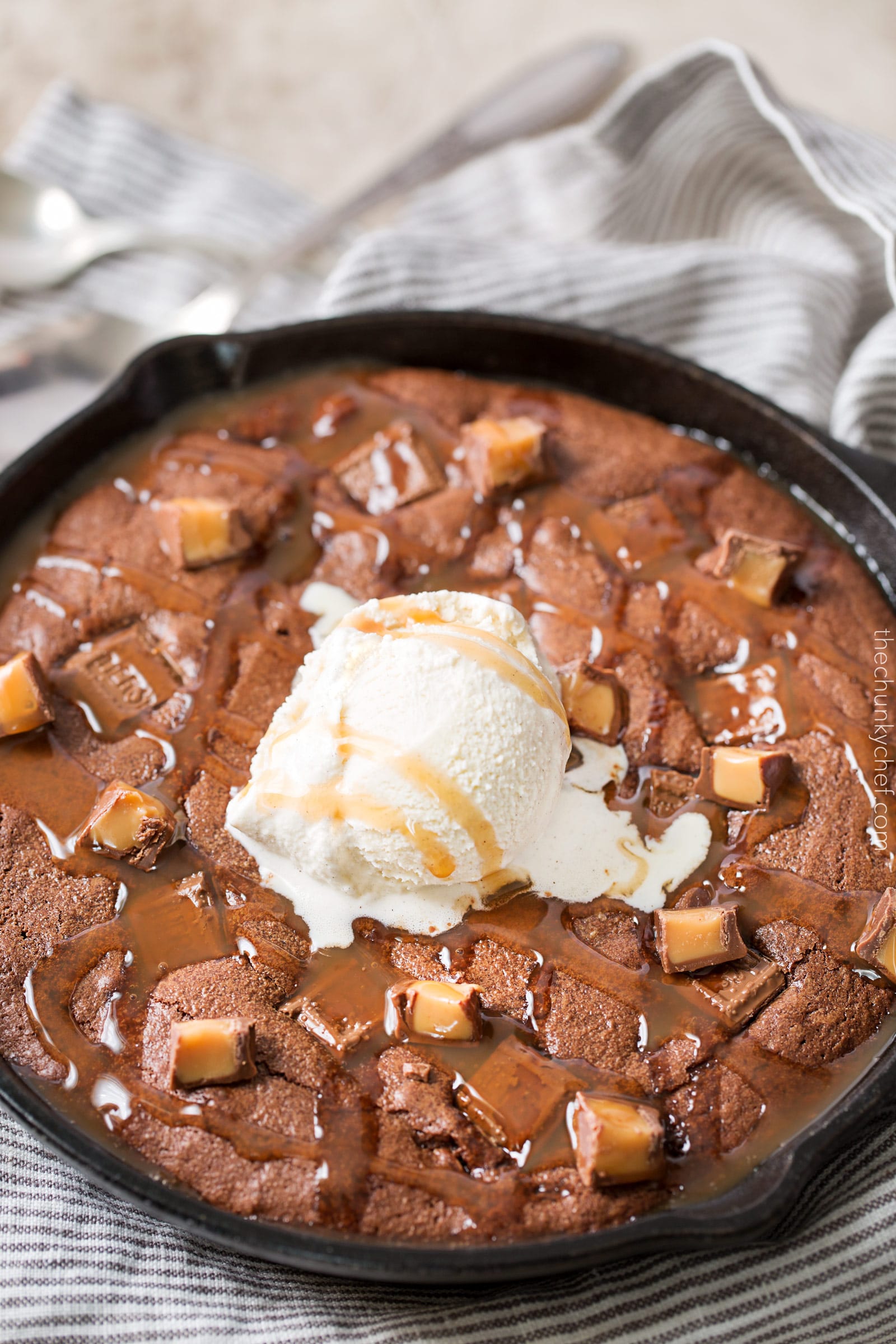 I made this skillet brownie for these photos on a day when my daughter was home from school for a teacher work day… and I have to say, it's really hard to get photos while a 7 year old is hovering RIGHT next to the dish, asking every 2 minutes if she can have a bite lol.
But in the end, it was totally worth it, because there's nothing better than turning off the camera, sitting down on the couch with two spoons and sharing a delicious brownie with my daughter.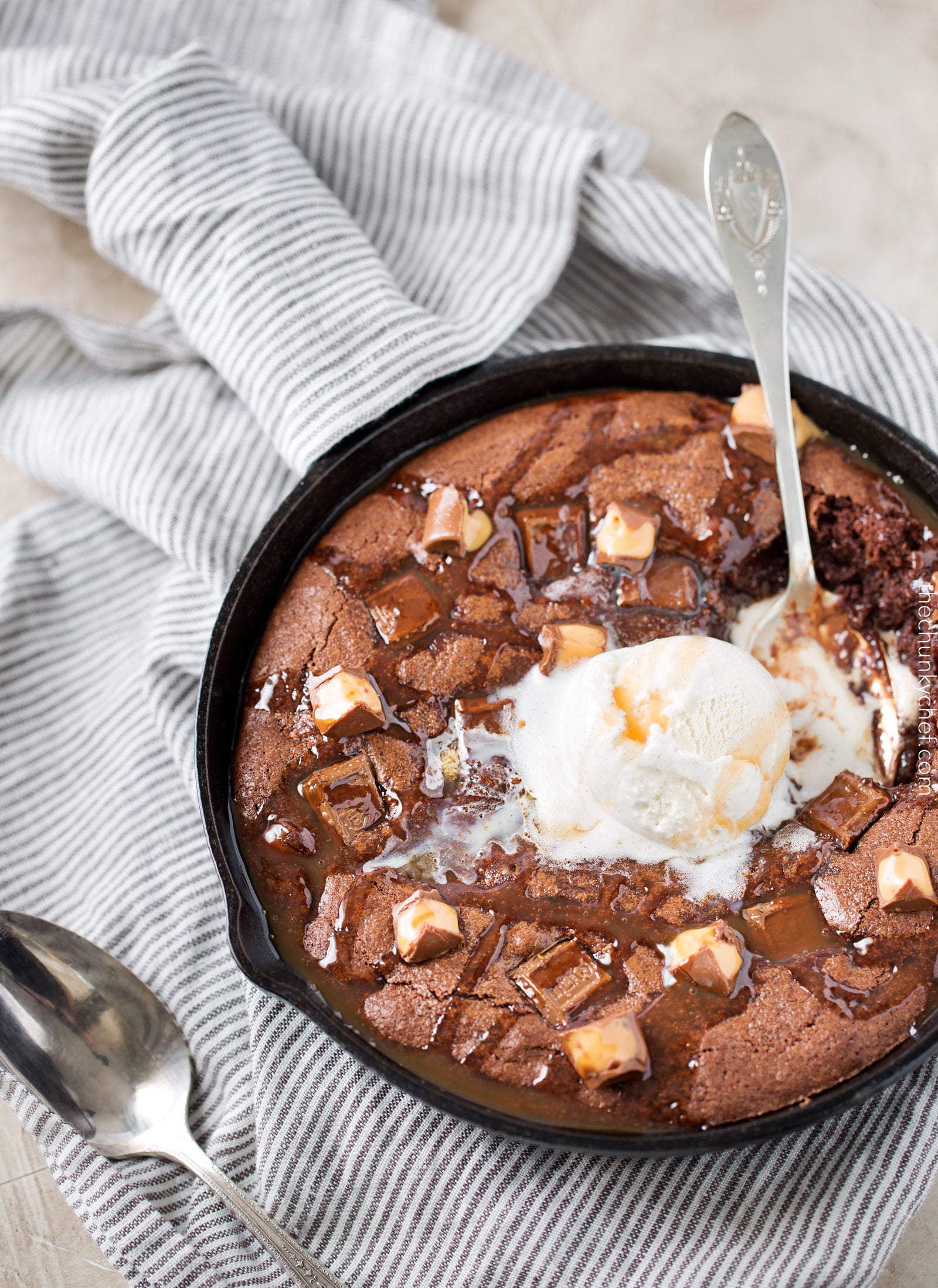 In fact, as I finish writing this post, my daughter is about to get off the bus after her very last day of first grade… so I'm going to cut this a bit short, so I can celebrate with her 🙂
So in closing, I realllllllly hope you give this rol0-stuffed skillet brownie a try, and soon!!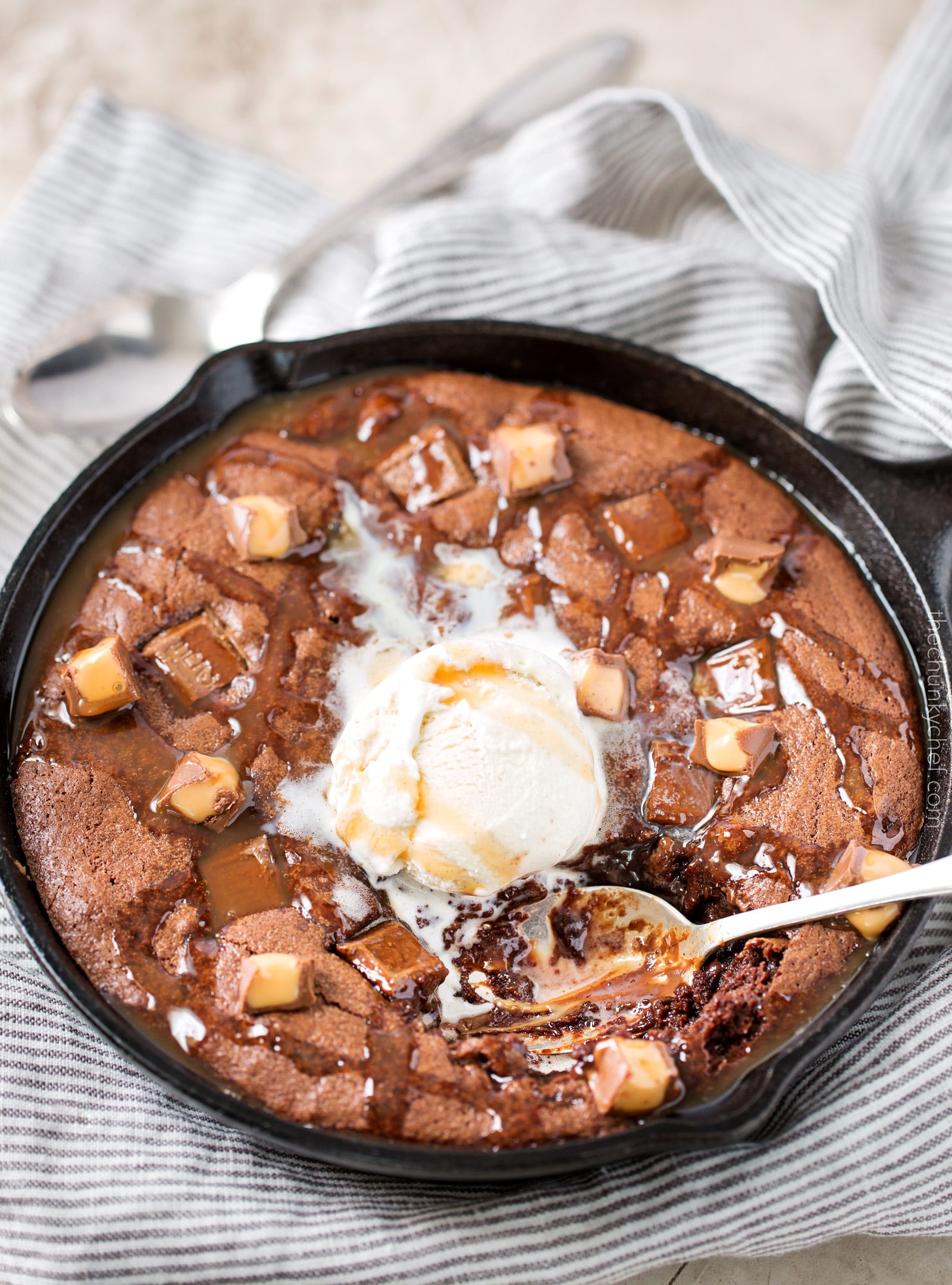 ---
Let's Connect!
You can find me on Facebook, Twitter, Pinterest, and Instagram, so follow me if you'd like… I love keeping in touch with all of you 🙂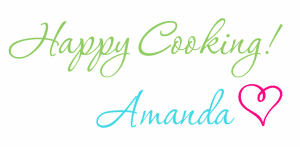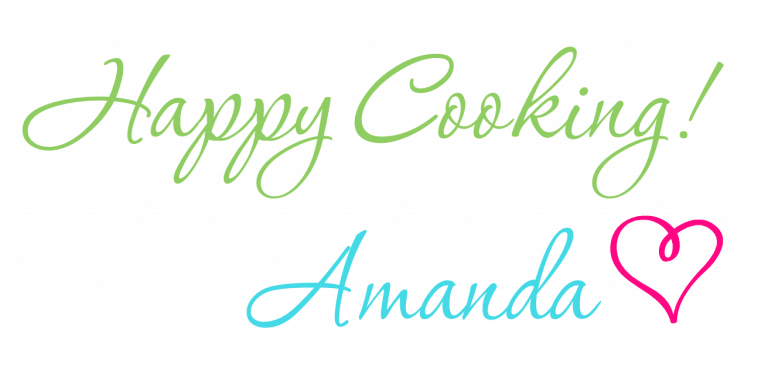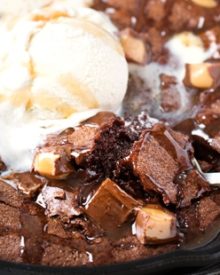 Rolo-Stuffed Skillet Brownie
Made in one bowl, this skillet brownie is stuffed with chopped rolo candies and Hershey bar chunks, then baked to warm, fudgy perfection!
Print
Pin
comment
Prep Time: 20 mins
Cook Time: 30 mins
Total Time: 50 mins
Servings: 8 servings
Calories: 467
Ingredients
10 Tbsp salted butter
5 oz semi-sweet chocolate, roughly chopped (I used a Ghirardelli baking bar)
3 oz milk chocolate, roughly chopped (I used a Ghirardelli baking bar)
1 cup granulated sugar, whisked to remove any possible lumps (you can also sift it if you'd prefer)
3 large eggs (room temperature)
1 tsp vanilla extract
1/2 cup + 2 Tbsp all purpose flour, whisked
2 Tbsp unsweetened good quality cocoa powder
1 regular size Hershey milk chocolate bar, roughly chopped (divided)
2 packs Rolo candies, roughly chopped (divided)
Instructions
Preheat oven to 350 degrees F and adjust oven rack to the lower third position. Lightly spray an oven safe 9 inch skillet with cooking spray and set aside.

Add butter and chopped semi sweet and milk chocolate to a large microwave safe bowl and microwave in 20-30 second increments, stirring after each increment, until melted. Set aside for 5-10 minutes to cool slightly.

Add whisked granulated sugar to the chocolate mixture, then add eggs and vanilla, whisking until smooth.

Add flour and cocoa powder and fold in gently, just until no streaks of flour remain. Stir in 1/2 of the chopped Hershey bar and 1/2 of the chopped rolo candies.

Pour brownie batter into prepared skillet, sprinkle remaining chopped Hershey bar over the top of the batter, and bake for about 30 minutes. To check for proper doneness, insert a toothpick in the center. When it comes out with a few moist crumbs, it's done.

Let brownie cool for 5-10 minutes, top with leftover chopped rolo candies, a scoop of ice cream (if desired) and drizzle with salted caramel sauce. Grab a spoon and dig in!
Notes
If using UNsalted butter, add 1/4 tsp of salt.  Add it in with the flour and cocoa powder and proceed as directed.
If you'd prefer to serve this skillet brownie in wedges, allow to cool for longer, until no longer warm and gooey.
As with all baking, all ovens and skillets bake differently, so start checking your brownie for doneness (use the toothpick test - you're looking for a few moist crumbs) at about 25-27 minutes
Recipe inspired from Sally's Baking Addiction
Are We Friends on Pinterest?
Follow me for more great recipes! The Chunky Chef!

Save