---
Join myself and 9 other bloggers as we go on a tour of Iowa's farms, learn all about how corn truly fuels our nation, and have a great time!
---
Here's a recap of my fun trip to Iowa to learn about how corn fuels our nation in so many ways!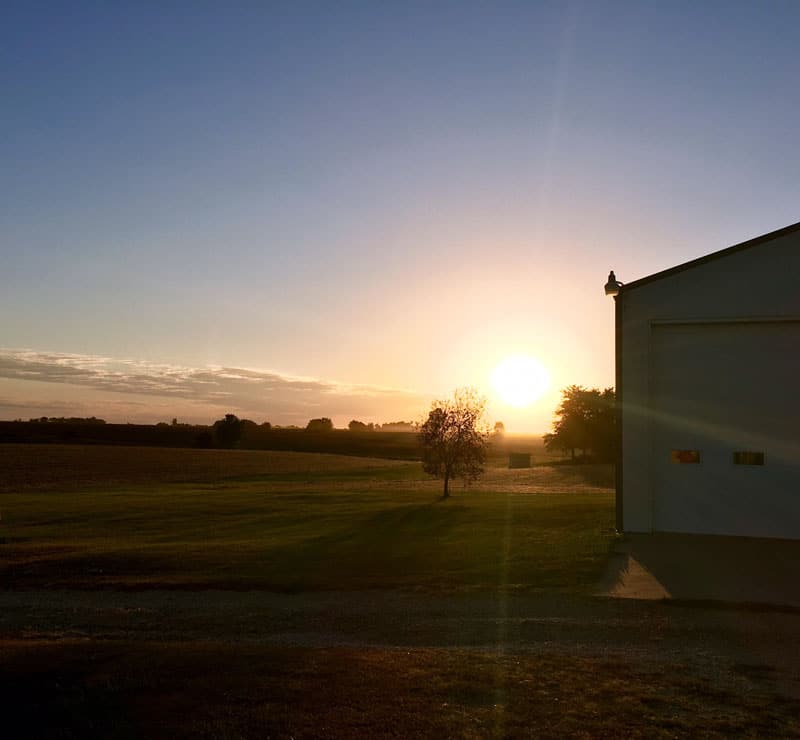 Two weeks ago I was given the opportunity to visit Davenport, Iowa for a blogger tour with Iowa Corn.  I think the picture above tells you just how beautiful Iowa really is!  I'd never been to Iowa before, but was definitely intrigued.  Plus, I LOVE corn, and I really wanted to opportunity to not only learn more about corn, but to meet some fellow bloggers as well!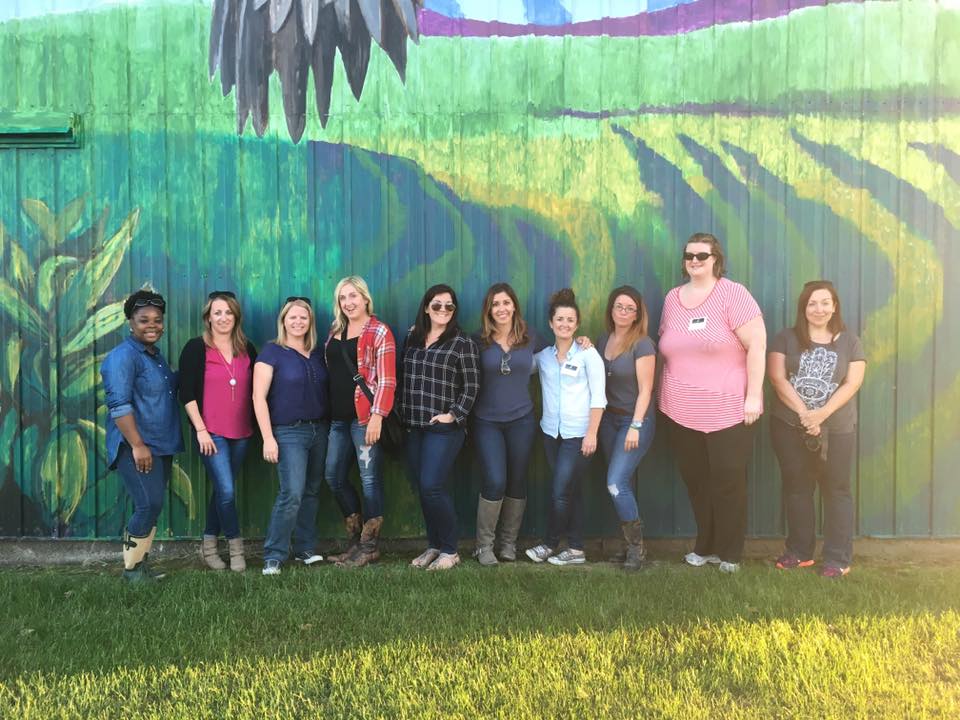 Check out this crew!  You may recognize a few faces in there 🙂  From left to right: Natasha from Houseful of Nicholes, Chrissy from The Taylor House, Erin from Dinners Dishes and Desserts, Paula from Bell'alimento, Allyson from Domestic Superhero, Jen from Yummy Healthy Easy, Sandra from A Dash of Sanity, Kita from Girl Carnivore and Pass the Sushi, Me, and Stephanie from Spaceships and Laserbeams.
These ladies are all amazing, and incredibly fun to hang out with!  I'm a homebody/introvert, but it was really awesome to meet all these wonderful and talented ladies.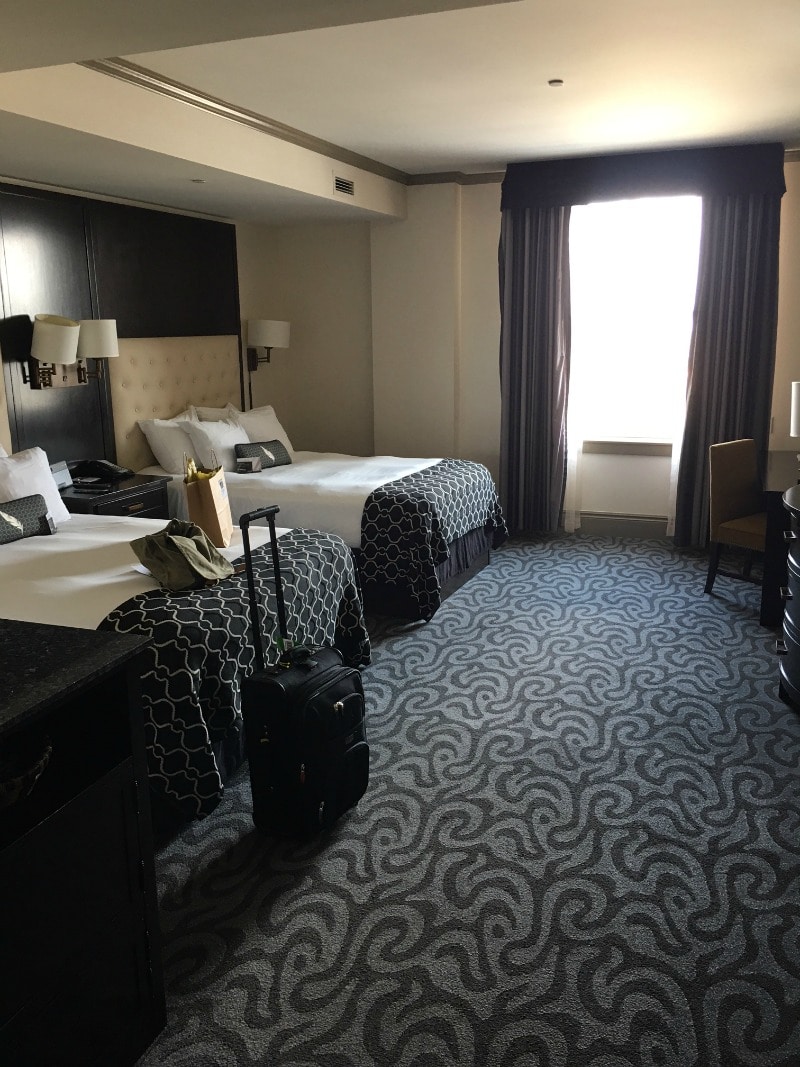 We stayed in the historic and beautiful Hotel Blackhawk, which if you're ever in Davenport, you simply HAVE to stay there.  The rooms are beautiful, the staff is so friendly and helpful, and there's even a bowling alley in the basement of the hotel!  Once we all had arrived in Iowa, our first event was a dinner at the wonderful Mississippi River Distilling Company.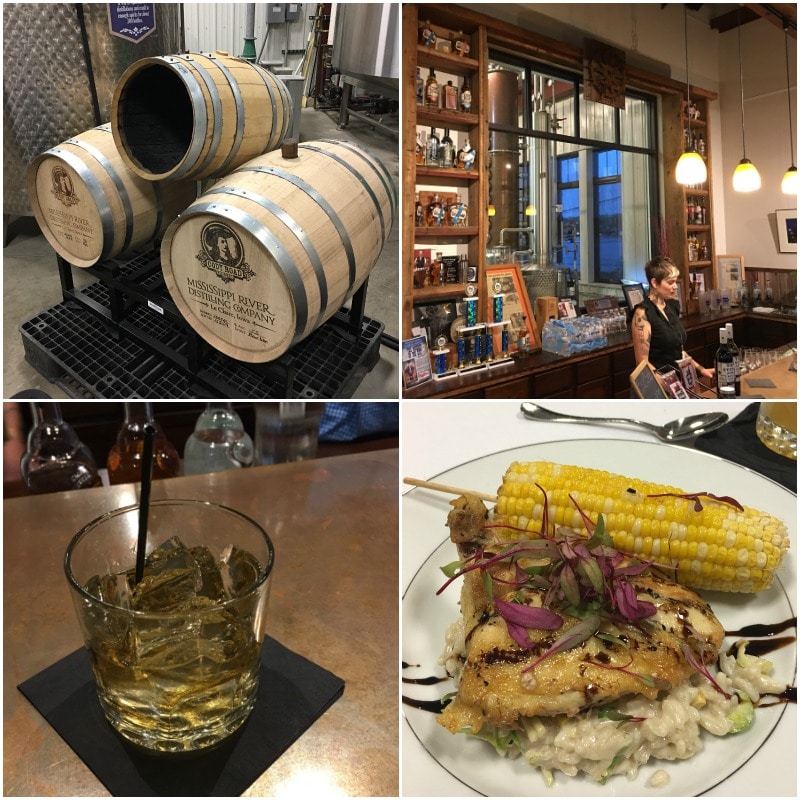 When we arrived at Mississippi River Distilling Company, we were greeted with appetizers and an open bar to enjoy a cocktail or two before dinner.  I had my usual bourbon on the rocks, and wow… their bourbon is some of the smoothest I've ever had!  Throughout the night we were treated to a tasty dinner full of corn, and some discussions about the production of ethanol and how it's much cleaner and environmentally friendly than other fuels.  We also got the chance to chat with a couple local farmers, and learn about many of the distillery products!
The following morning we had a plated breakfast with a few ladies from the Iowa Corn, the American Lung Association and Annette Sweeney, a local farmer.  We talked more about ethanol, environmental footprints, and heard more from Annette.  She is one lady I could talk to for hours… so funny, smart, and strong.  When her father passed away, she returned home to run the family farm, which at the time, a woman farmer was definitely not respected, but now she runs a thriving family farm!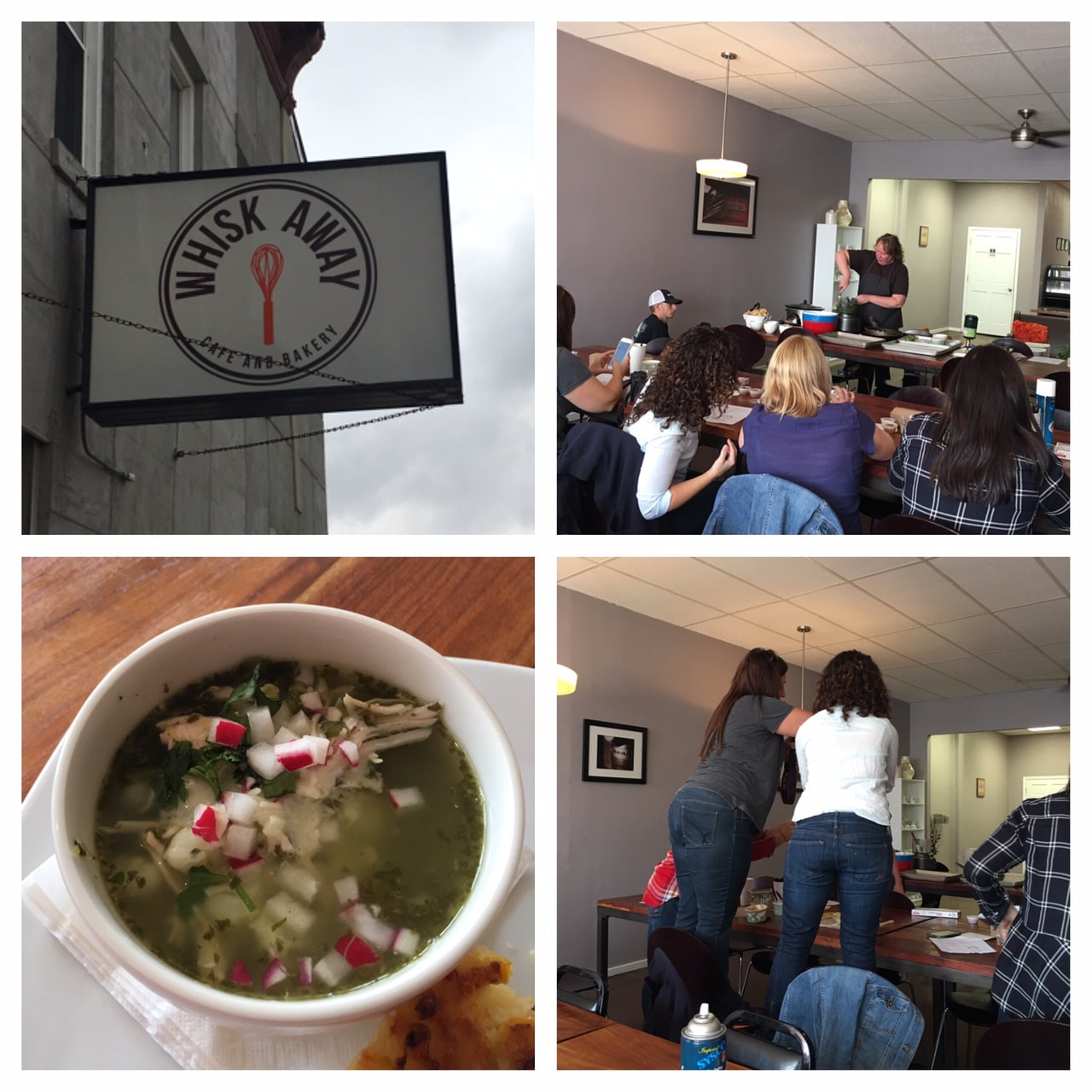 Next we headed to Whisk Away Cafe & Bakery where we met with Laura Prichard, the owner, as she led us in a cooking class using corn in just about every form you could think of!  Masa, hominy, grits… you name it.  Everything was SO amazing!!  I was glad we got to do some cooking on our trip… even some of the ladies from Iowa Corn joined us in the cooking class.
During our lunch, we talked with Dr. Ruth McDonald, a professor at Iowa State University, about GMO's.  Prior to this trip and discussion, all I really knew about GMO's (genetically modified organisms) was that people said they were bad for you.  But once I learned more and more, I realized WHY GMO's are used in modern agriculture, and how it actually has some benefits.  The plants are grown already harboring the ability to be less susceptible to pests and other harmful things, which means the farmers don't have to spray NEARLY as much pesticide on the actual plants.  The farmers also don't have to do as many passes of the field, which reduces the carbon footprint.  Obviously GMO's are a hot-button issue, but I encourage you all to do your own research… not just look for anecdotal evidence, but actual scientific studies.  Only you can decide what's right for your family, but I know my opinion has changed after talking with Dr. McDonald and doing my own further research at home 🙂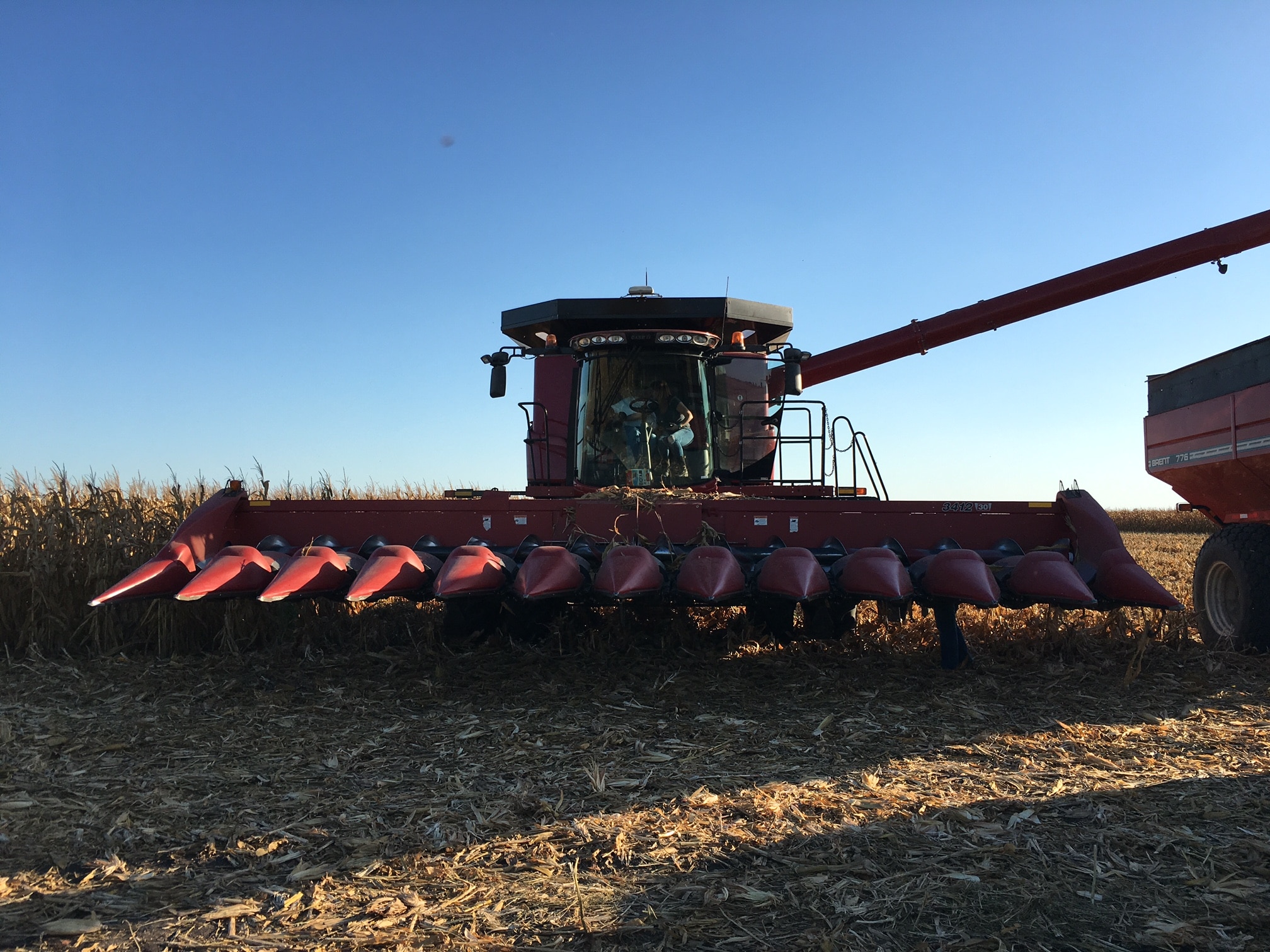 After eating our creations for lunch, we headed out to a local farm where I got to ride in that monster of a combine as it was harvesting corn!  It was so impressive to see the machines in action and chat with the farmers who work tirelessly day in and day out.  I also learned that only 1% of the corn in Iowa is the sweet corn that we eat.  One percent!  The rest goes to ethanol production, animal feed, or other products.  We also got to see where they dry the corn and store them in grain bins or silos.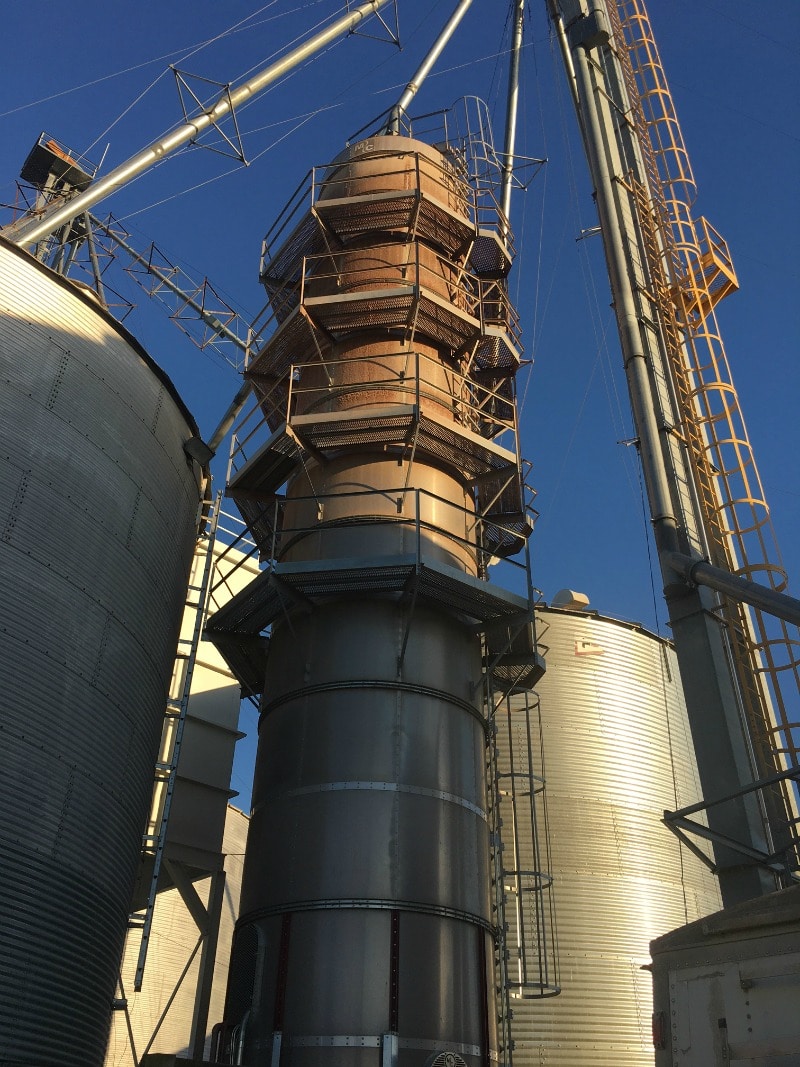 Afterwards, we headed to Gallagher's farm where we were treated to one of the best tailgate dinners I've ever had!  They had a fire pit where they smoked a ham and some chicken wings, then made the most AMAZING french fries.  Seriously, so addicting!  A lot of other local farmers and their families were there and it was really fun to chat with them.  They were all so open, friendly, and their passion for farming was really evident.  Farming isn't a job, it's a calling… a way of life!
The next morning we stopped by the John Deere Pavilion and got to see more farm equipment, then headed to Kent a grain processing center.  There we learned about how corn is developed into various nutritional products, and the science nerd in me loved all the nutritional science behind everything!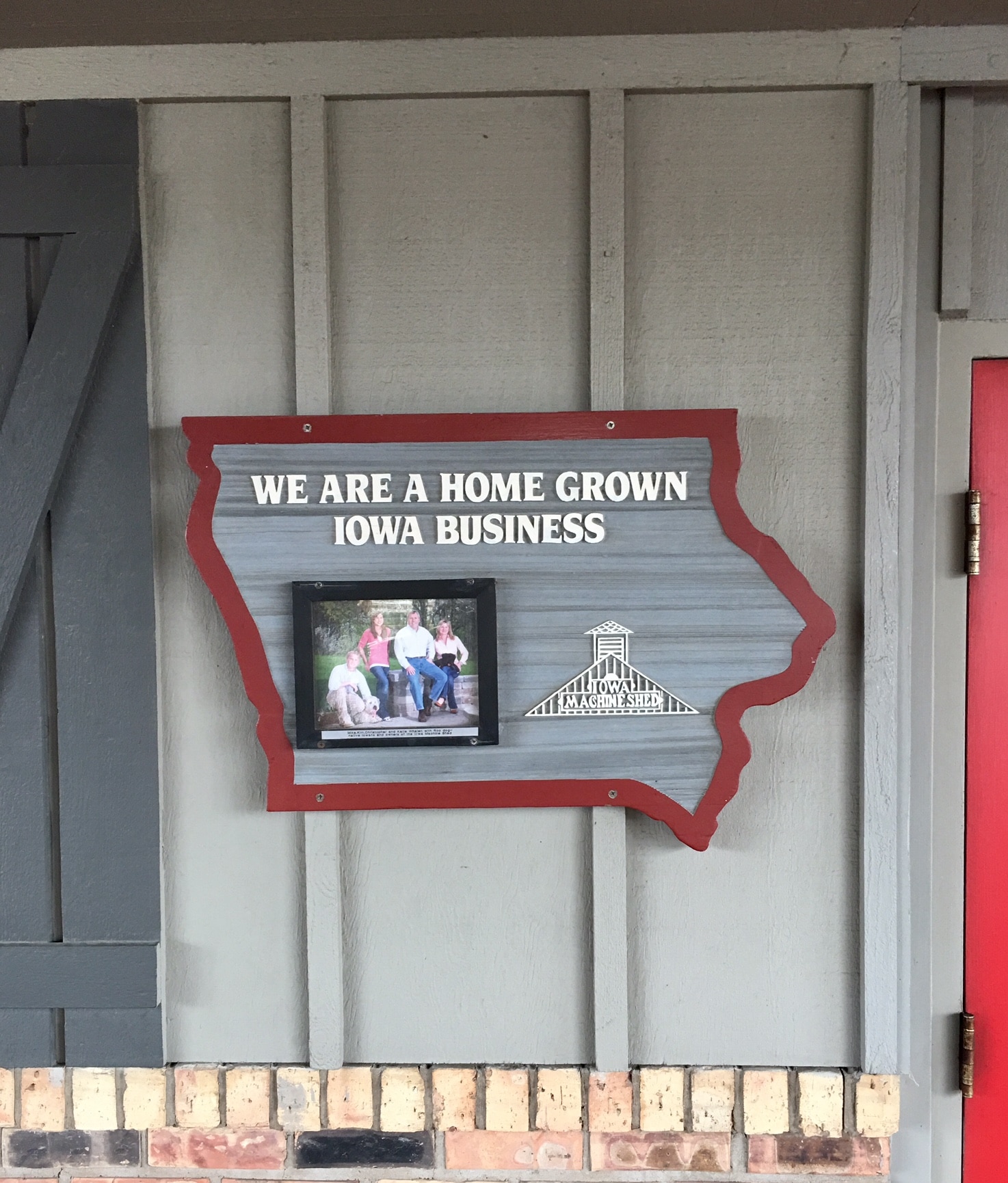 From there we all headed out for our last meal together at The Machine Shed.  The food was phenomenal!  Leaving was a little sad, as I'd been having such a fun time.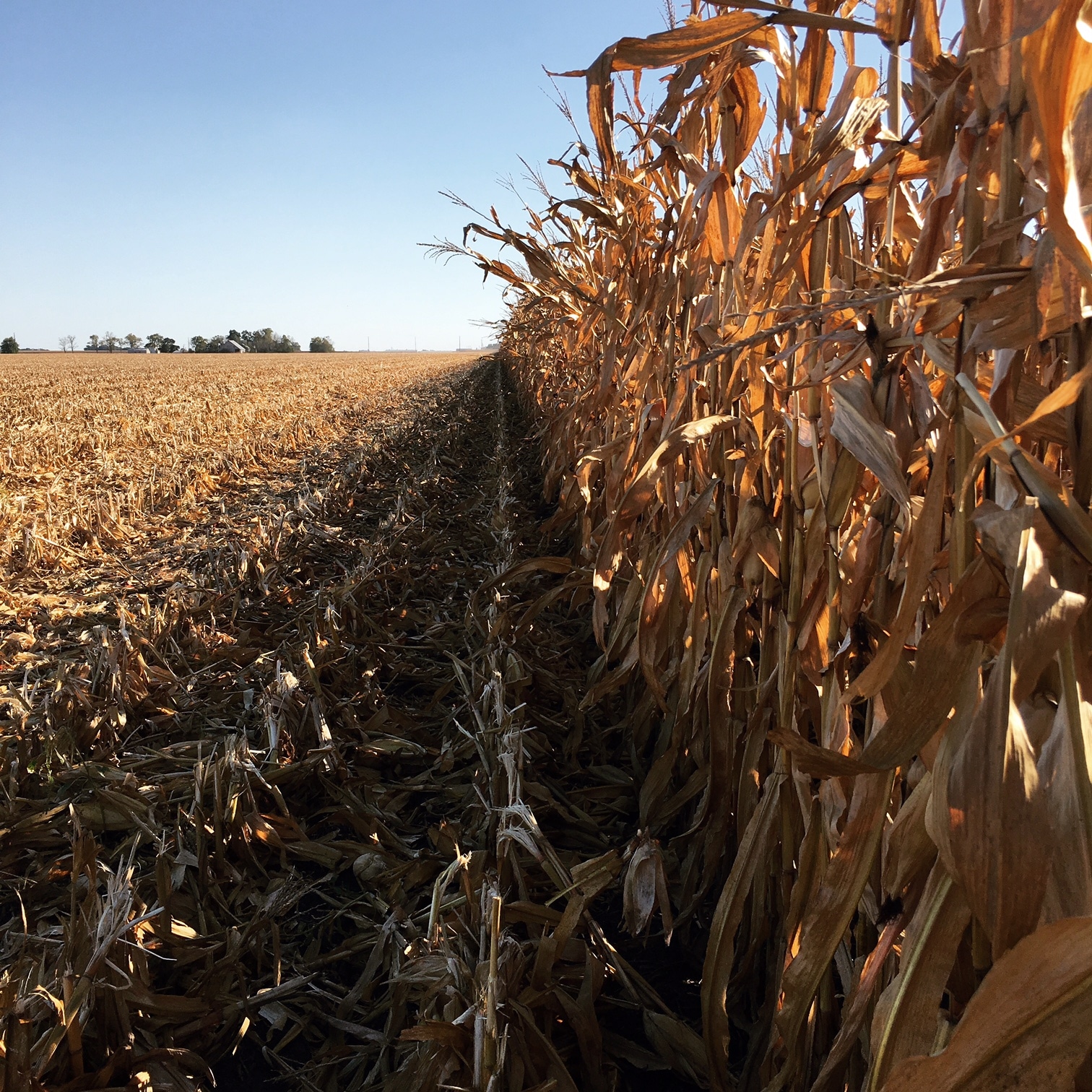 I'm so glad that Iowa Corn invited me to be a part of the #IACornQuest!  I hope you all have enjoyed my recap, and learned a little something about corn, Iowa, and farming 🙂  Thanks Iowa Corn!!
I was sponsored by the Iowa Corn Organization to attend the Iowa Corn Quest 2016.  All opinions here are my own.