Summer Fun!
Hey guys!  Popping in here to share something fun I've joined this summer… the Summer Fun Series over at Nap-Time Creations!  Every Friday she shares a collection of DIY projects, outdoor activites, and recipes that are perfect for… you guessed it… summer fun 🙂  Here's what's on the schedule for today…
4 Tips for Teaching Kids to Crochet – Underground Crafter on Nap-Time Creations
Glittery Ocean Bottle – My Mom Made That
Underwater Limbo – 365 Days of Crafts
Pineapple Purse – Hey Let's Make Stuff
There's also a fun guest post over on here site… so be sure to head over to Nap-Time Creations/Summer Fun to see all the posts in the series!!
Of course, my contribution is my super fun and festive Red White and Blue Bark!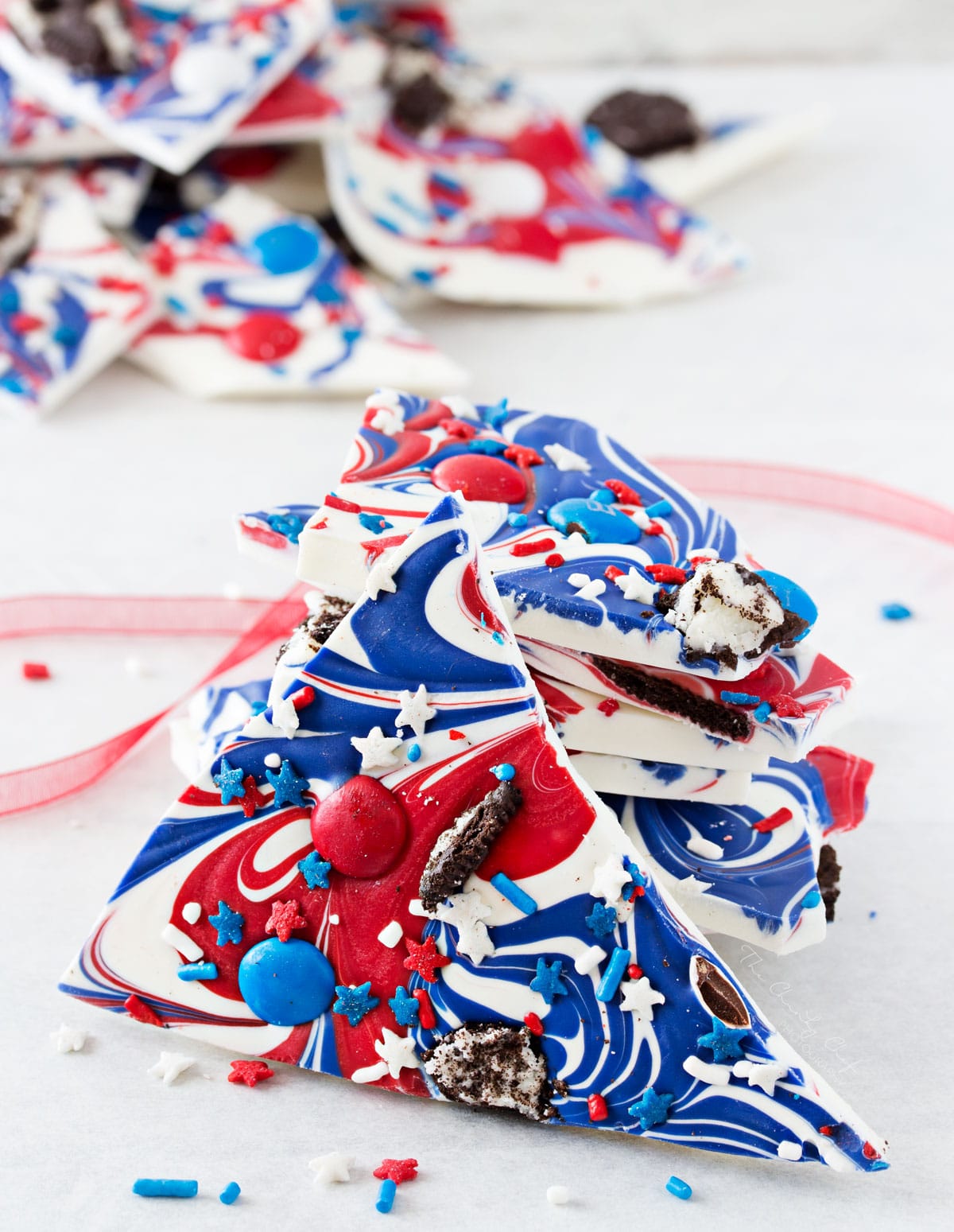 Enjoy!!