Top 10 Posts of 2016
---
A delicious collection of the top 10 posts in 2016.  Guaranteed to make your mouth water!
---
I can hardly believe it's time to be writing this post… Christmas is just a few days away, which means 2017 is just around the corner!  Due to the holidays, I'll be taking off some time between Christmas and New Years, with one caveat, on Wednesday the 28 I'll be posting a fabulous dip that's just perfect for New Years Eve, or just about any fun gathering!  Then I'll be back fresh and ready to go in the new year… with some really fun recipes in the works!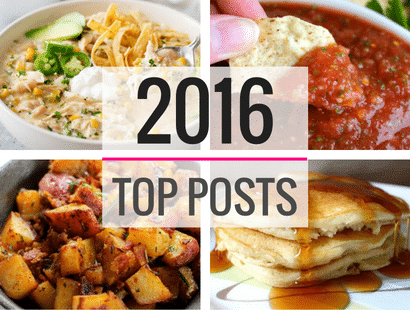 Okay, enough blabbing… the end of 2016 means I've been blogging for a little over 2 years.  From the meager beginnings of My Adventures In Dinnertime, rebranding to The Chunky Chef, countless ups and downs, LOTS of learning, research and photography practice, and here I am, on the cusp of reaching my ultimate goal… 1,000,000 monthly page views!!  I may not reach it before the year is up, but I'll be close enough to taste it, which will just renew my vigilance and spirit for 2017 🙂
This year, you all have DEFINITELY had some favorites!!  So let's get started counting them down shall we?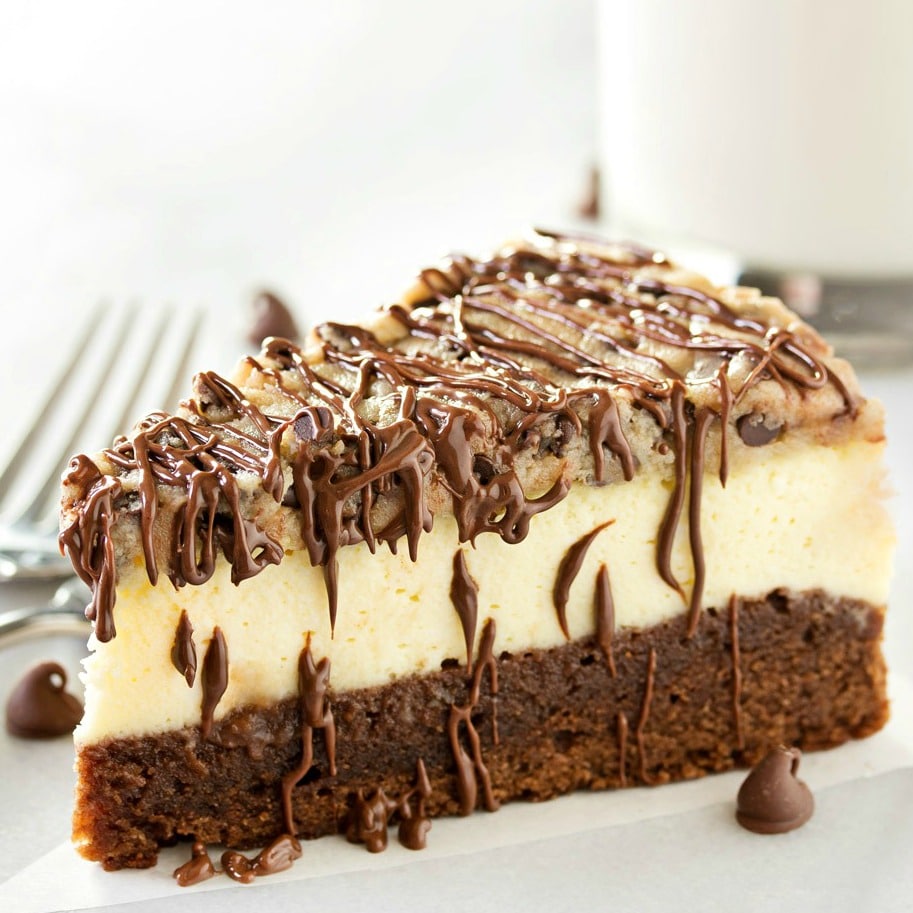 This is still one of my favorite desserts here on the blog… reminiscent of a fancy restaurant cheesecake, but totally easy for anyone to make at home!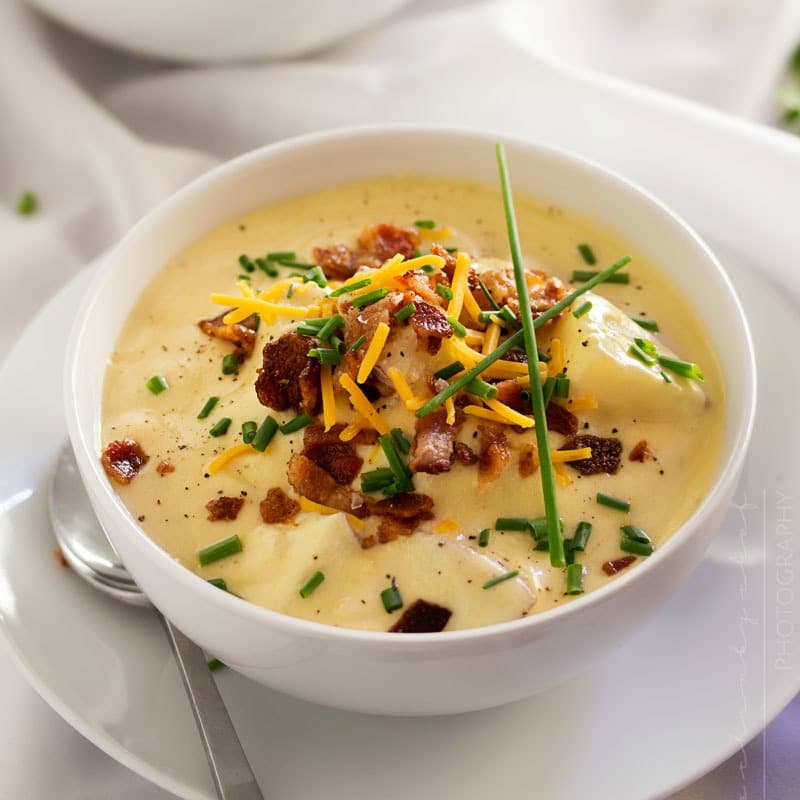 One of my family's favorite soups… it tastes so creamy, cheesy and hearty!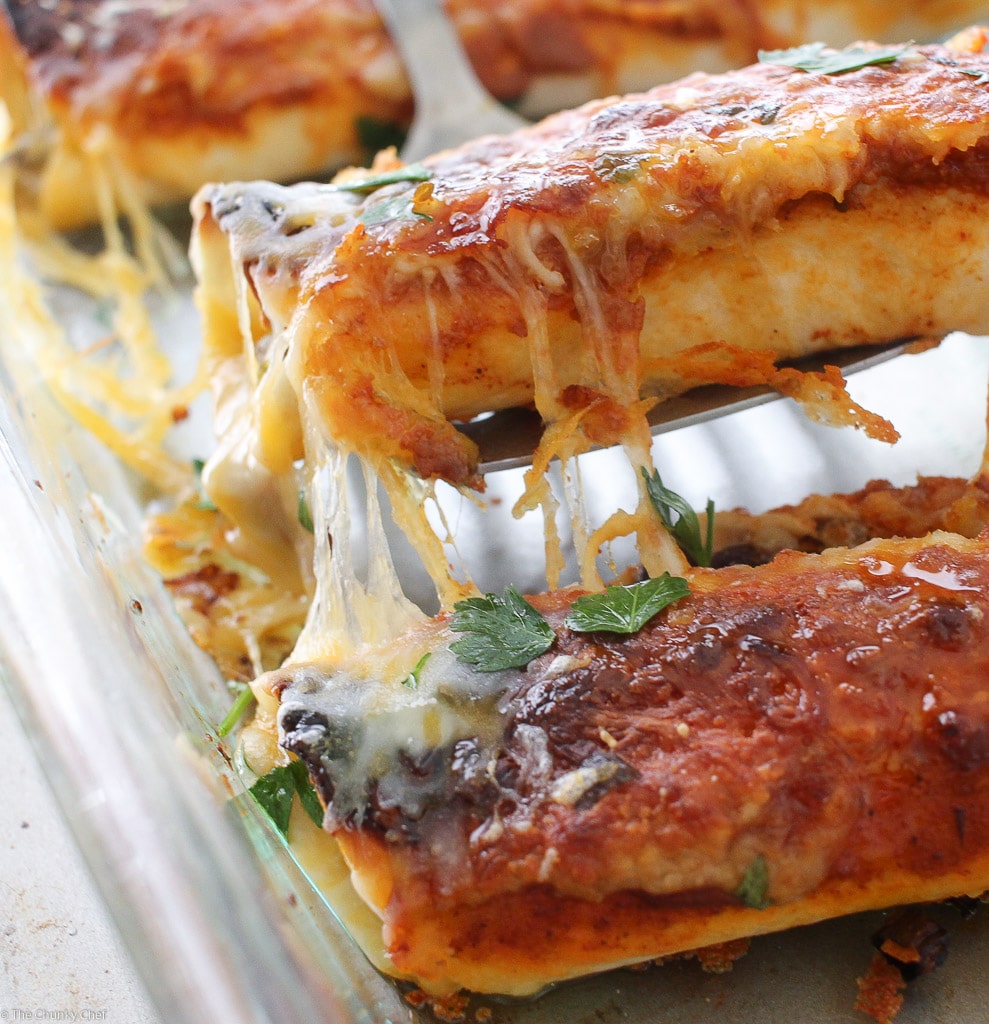 If you've never had homemade enchilada sauce… oh man, you simply have to try it!  This recipe has received RAVE reviews!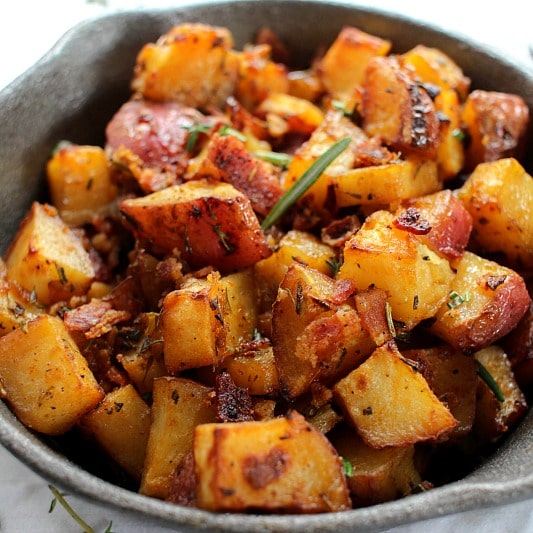 Such an amazing side dish at your breakfast/brunch, but they're just as amazing as a side dish at dinner!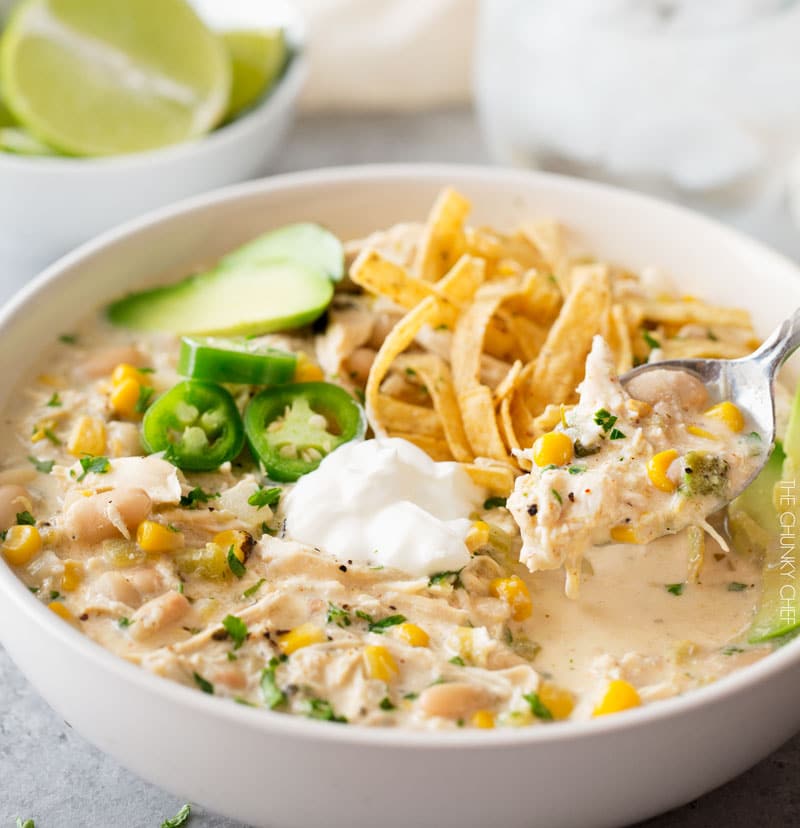 Most white chicken chili's have been too bland for my tastes, but this one is anything but!  I can't even tell you how many times we make this during the Fall/Winter months!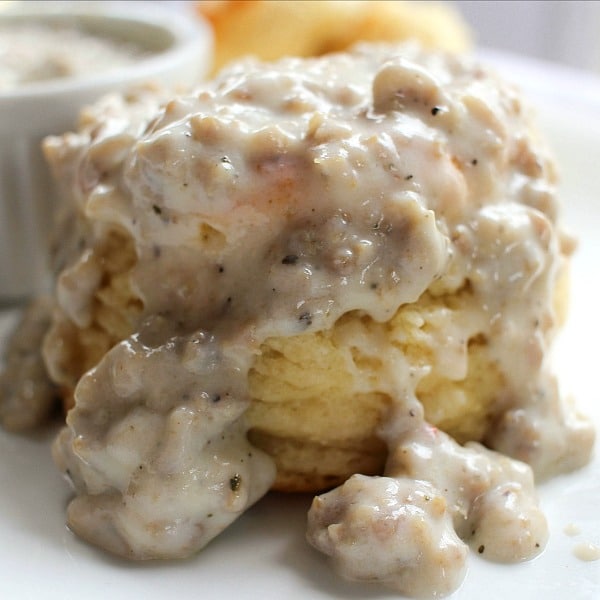 To anyone who says biscuits and gravy aren't a meal, I say ohhhh yes they are!  These biscuits are made from scratch and smothered in the most delicious sausage gravy (also from scratch)!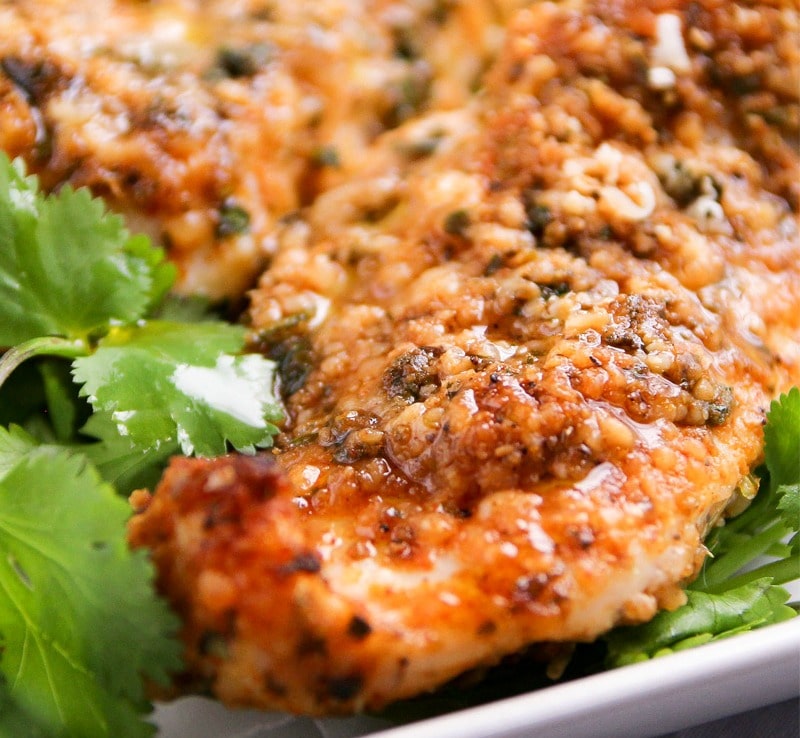 Still one of my favorite chicken tender recipes… this one uses NO breadcrumbs, so it's ultra low carb!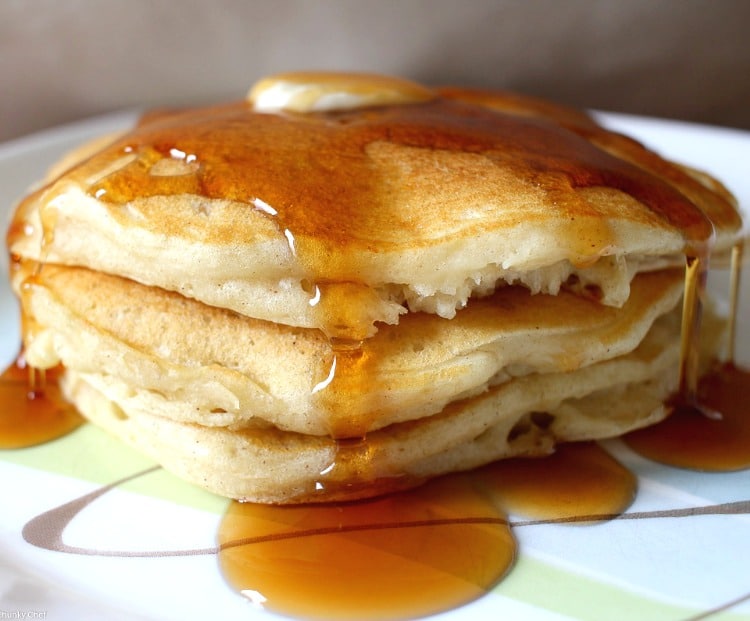 Once you try these homemade buttermilk pancakes, you won't ever want those boxed mixes again!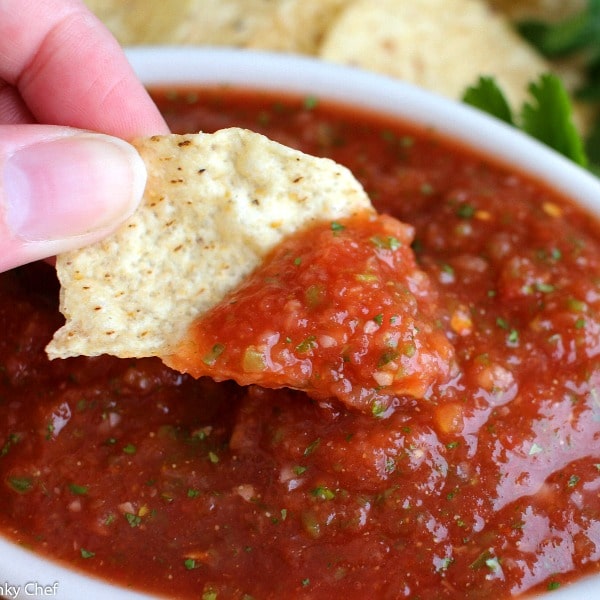 Fresh, bright, with a perfect balance of flavors… and all you need is 5 minutes and a food processor/blender!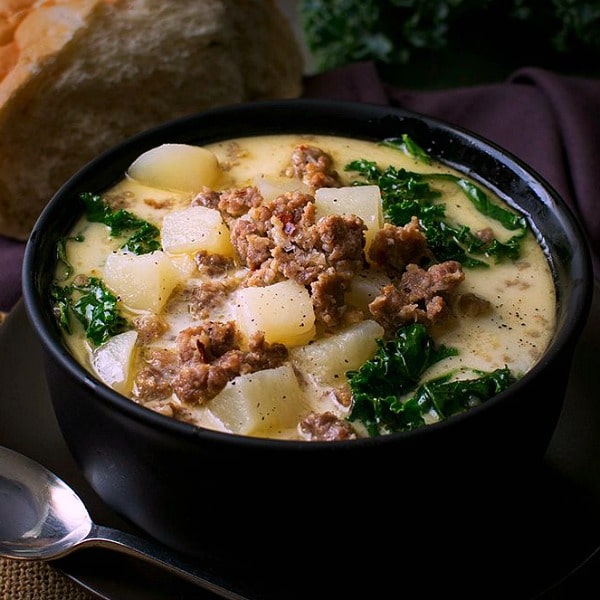 This soup is by far my husband's favorite!!  It's interesting, because up until I posted my slow cooker white chicken chili, this Zuppa toscana was my number one post each day… but since then, the chicken chili has taken over that spot by a long shot.  I'd imagine this post next year will have the chicken chili in the #1 spot!
Thank you all for a WONDERFUL year…  I hope 2017 brings everyone so much joy!!
---
Let's Connect!
You can find me on Facebook, Twitter, Pinterest, and Instagram, so follow me if you'd like… I love keeping in touch with all of you 🙂